This post may contain references and links to products from our advertisers. We may receive commissions from certain links you click on our website. As an Amazon Associate Rhythm of the Home earns revenues from qualifying purchases.
Share this article:
It might seem like a small detail for some homeowners, but the color of your front door plays an important role when it comes to making a good first impression. There are lots of factors that can influence your decision but the majority of design experts agree that you should pick a suitable paint color according to the look of your home. If you have a white house, you basically have a blank canvas at your disposal and can choose from lots of stylish options. Whether you prefer an understated look or wish to make a bold statement, check out the best door colors for white houses.




1. Dark Gray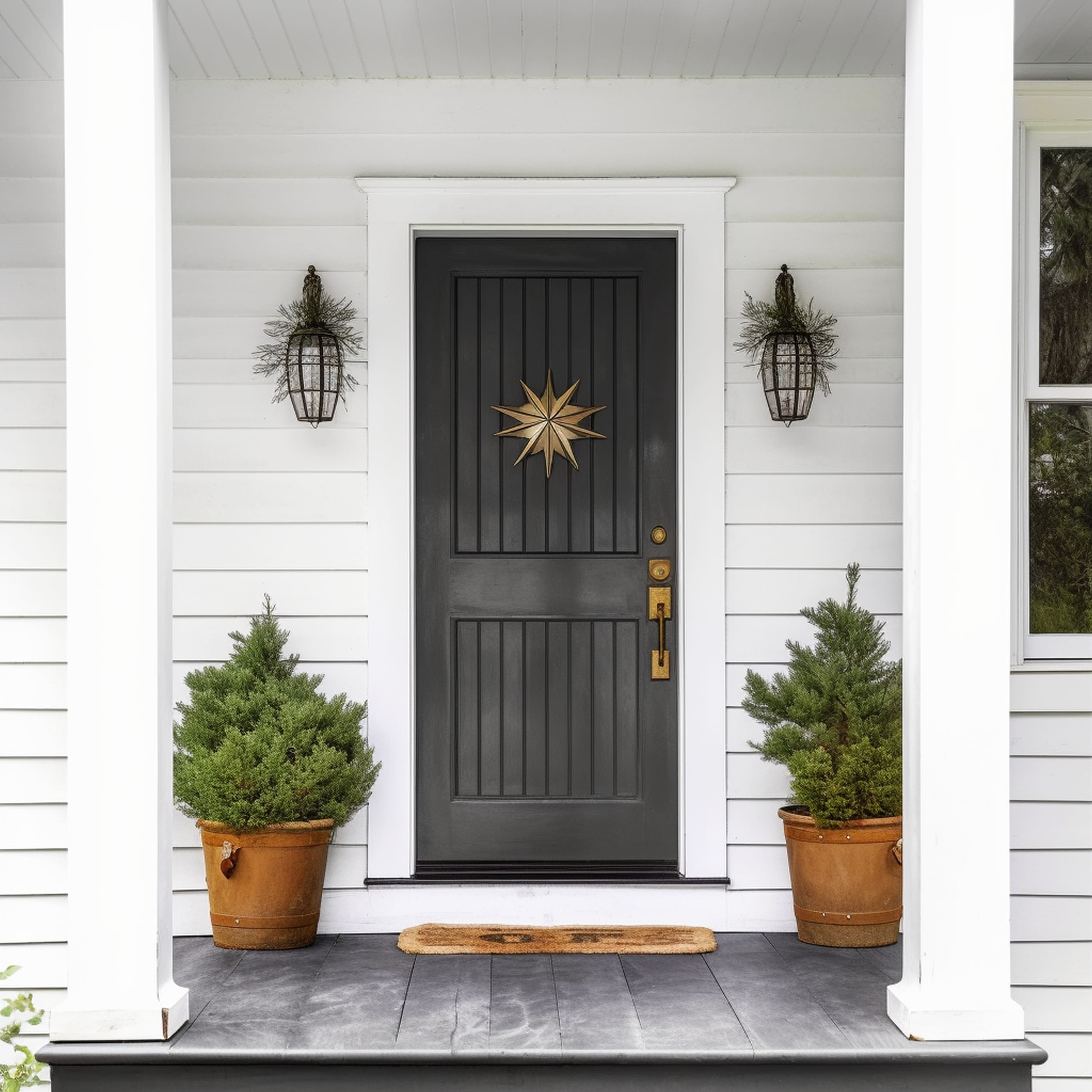 Having a bright white house means that you can easily accentuate the beauty of a dark-toned front door. Select a deep shade of gray that will create powerful contrast without visually overwhelming the entrance area. Gray is a neutral color allowing you to establish a solid foundation. Plants and other decorative accessories can be used to add a pop of color if the dark gray design of the door feels a little too somber.




2. Light Blue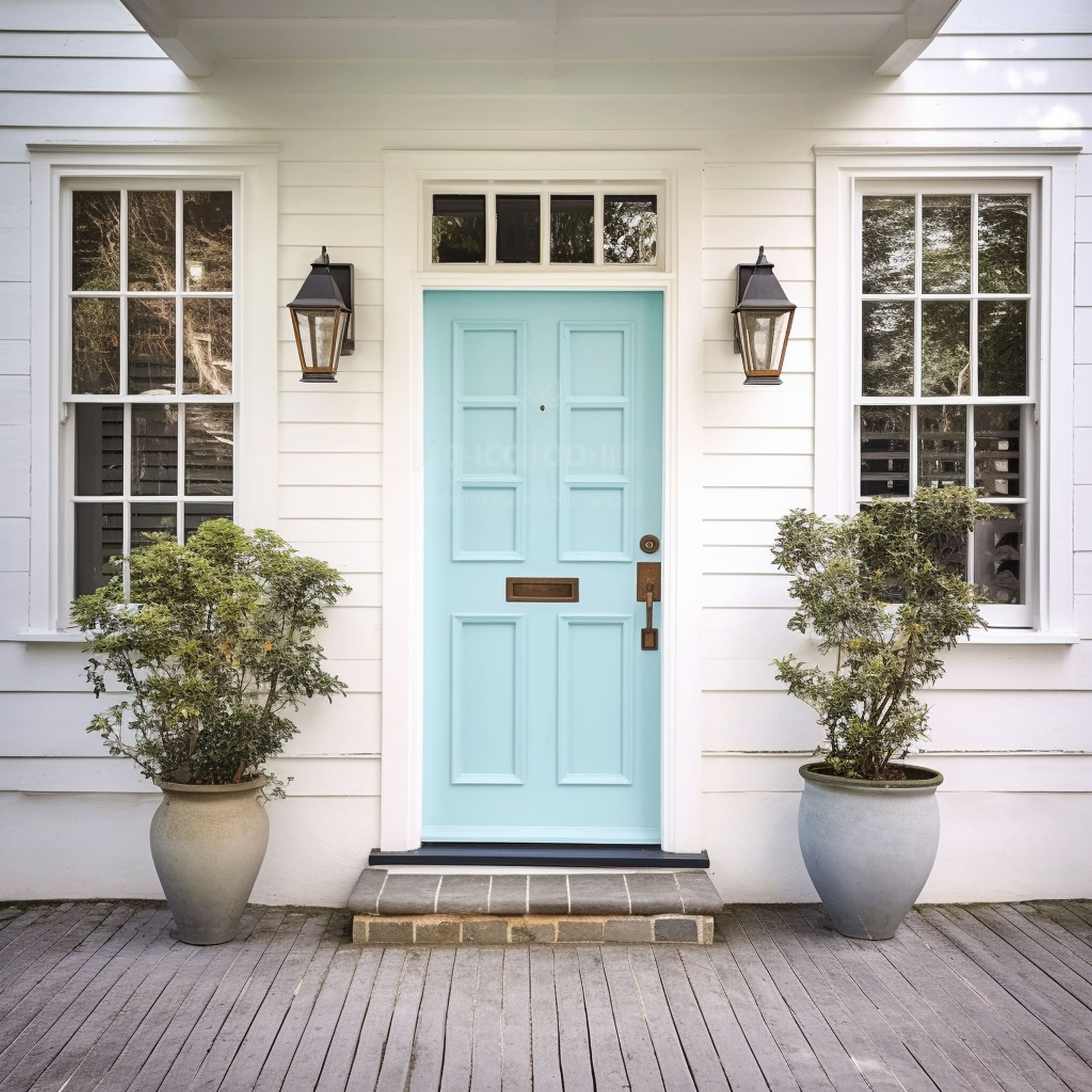 A popular choice for any white house, light blue brings a serene visual effect while infusing the door design with a fresh personality. Pale or pastel blue tones work well for obtaining a stylish atmosphere. If you select a more saturated hue, you might end up with a strong coastal feel. This isn't necessarily a bad thing as long as it fits the overall aesthetic of the home. In any case, a light blue coat of paint can make your doorway appear more inviting without any hint of moodiness.




3. Pale Pink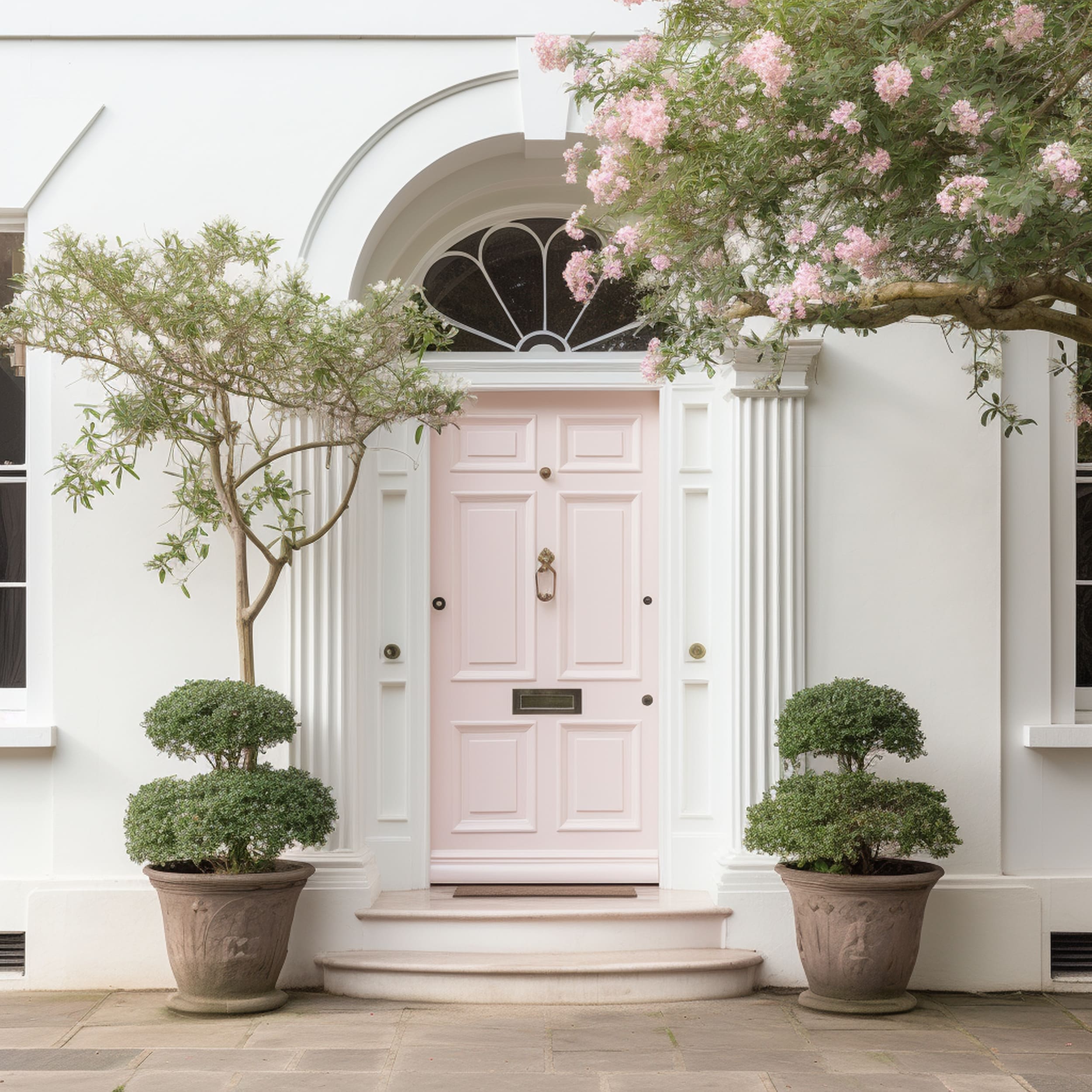 For an elegantly feminine look, pale pink represents an excellent solution to dress up the front door. It creates a delicate contrast with the white exterior of the home. Many soft shades of pink can be used similarly to neutrals for adding a nice layer of warmth to the clean vibe of the house. Although pink is probably not the most popular front door color option, it's a recommended one to bring a personal touch to your doorway.




4. Red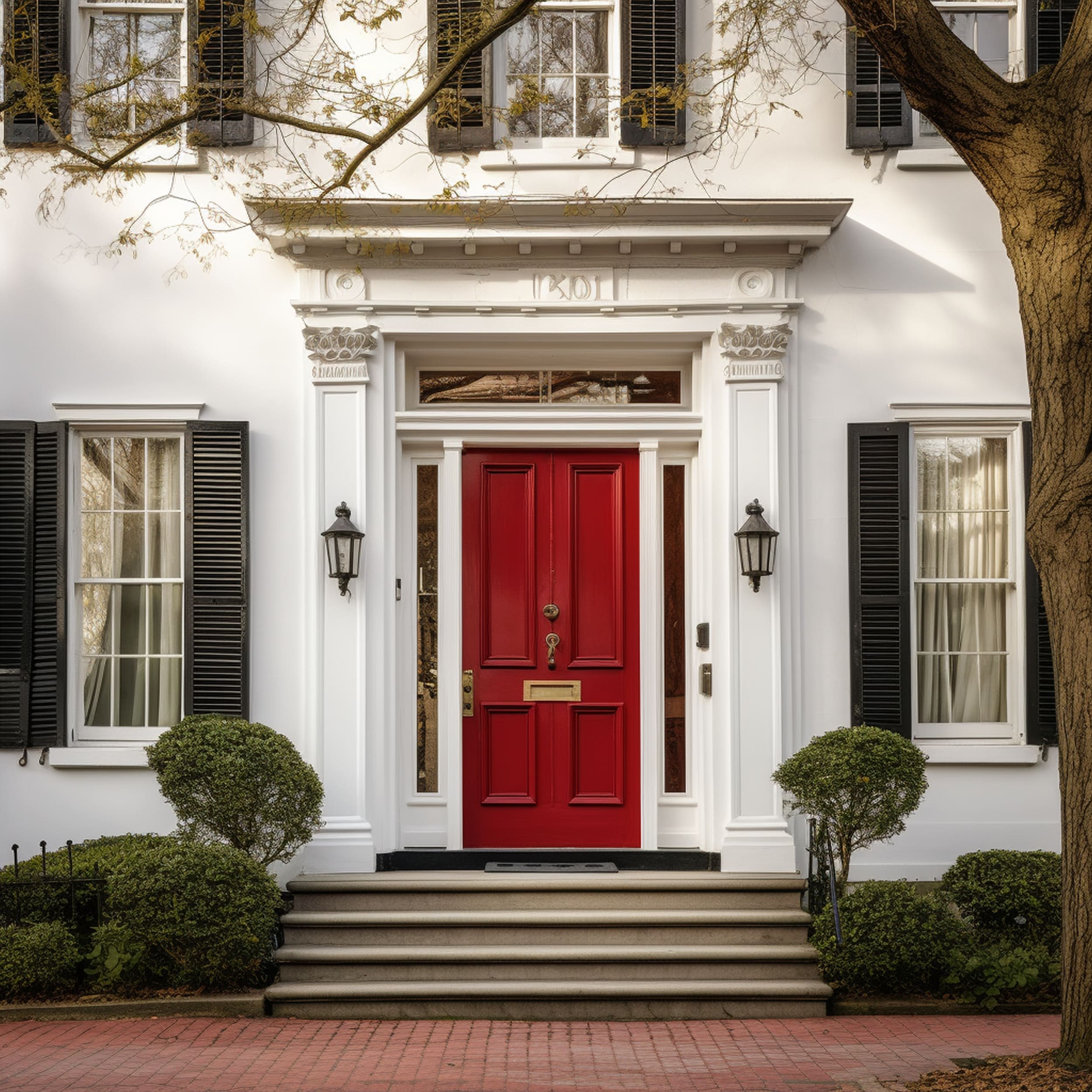 Those who prefer a bold aesthetic should not be afraid of painting the front door in a distinguished tone of red. This is an intense color that appears even more so against the white exterior of the house. However, it can provide excellent traditional charm due to its natural punchy style. When paired with some blue details such as window shutters, the home can appear subtly patriotic. Use black or gray accents instead to keep the aesthetic in a more neutral range if you don't like this kind of vibe.




5. Lime Green





If you live in a sunny climate, it could be a smart decision to choose a cheerful front door color that matches your environment. Yellow can seem like the obvious choice but it might be a little too bright for this purpose. A better option is lime green which seems to bring a sense of fun personality to any white house. Prevent the color from overpowering the doorway design by including neutral-toned decor elements or add some greenery on the porch to complement the beauty of this green hue.




6. Navy Blue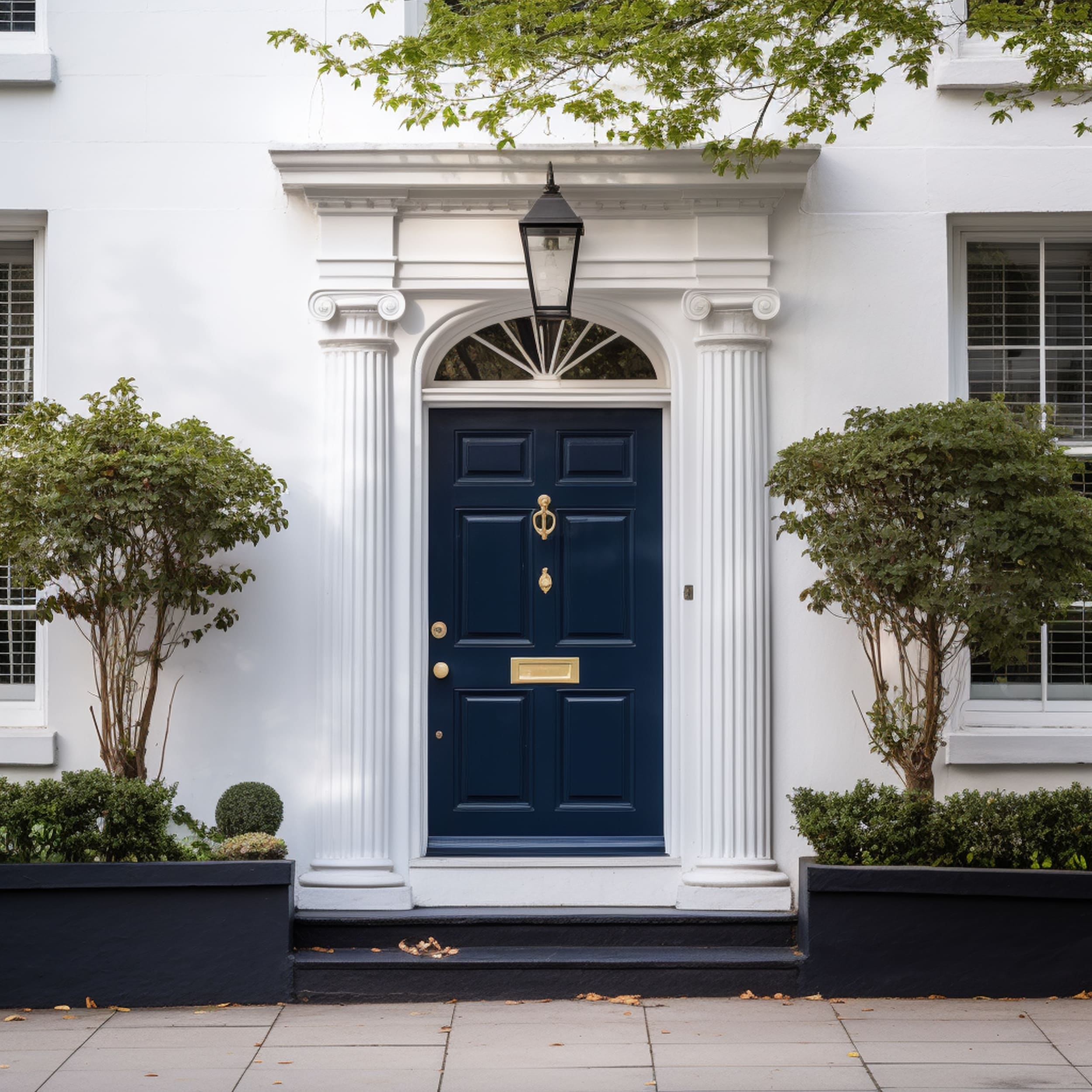 Want to dress up the front door with an exquisite air of elegance? Navy blue can be considered a classic paint solution for this purpose. The clean aesthetic of a white house can make this shade of blue appear very stylish. When it comes to front doors, it's safe to say that navy blue feels like a neutral tone. Even if you decide at some later time to repaint the house in a different shade, navy blue is adaptable enough to work with other colors as well.




7. Forest Green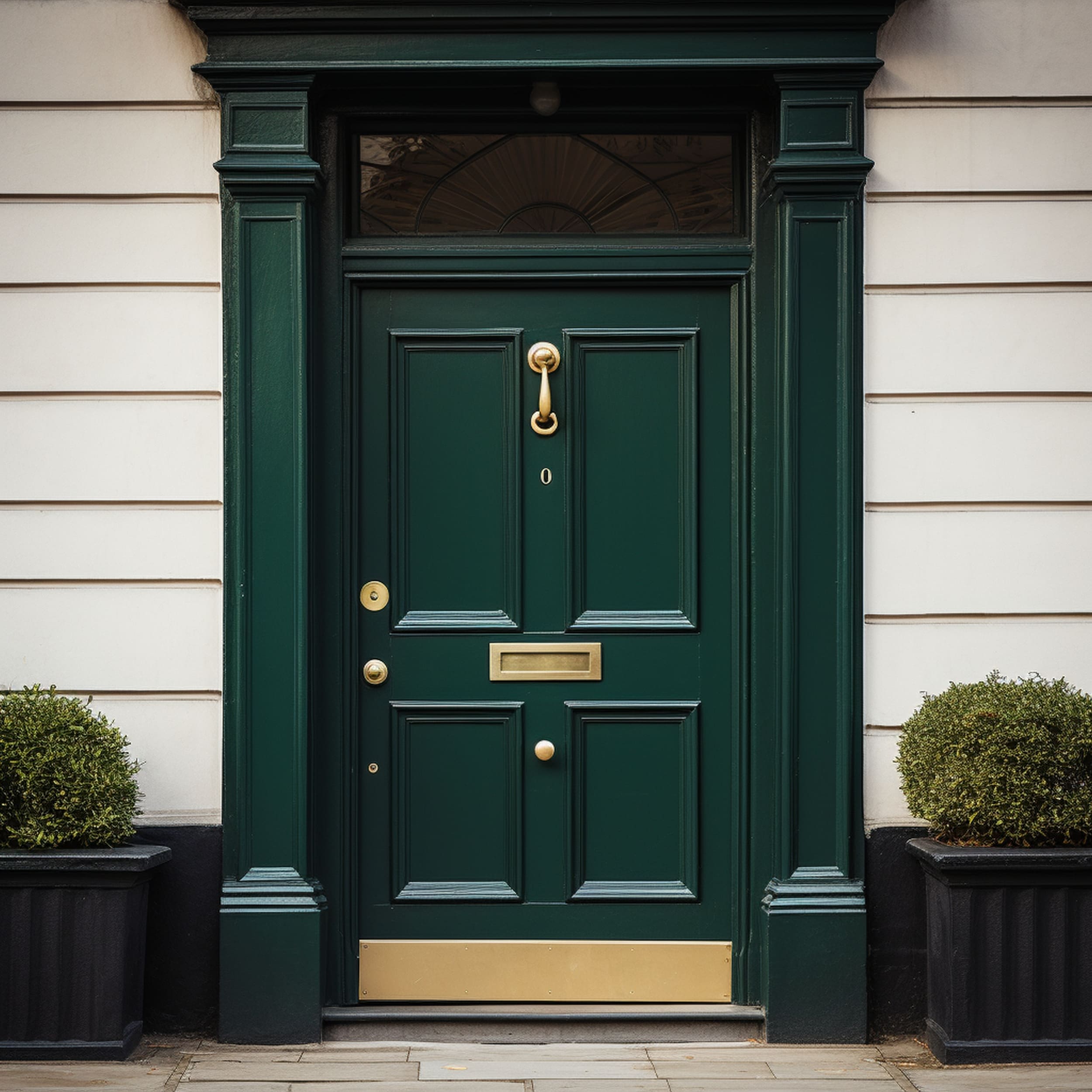 As opposed to lime green which packs great energy, forest green offers a more calming vibe. It can make your front door seem more connected to the natural world. Although it's not the most welcoming color to try for your doorway, it's a recommended pick to add some distinctive character. It's less visually overwhelming when compared to other shades of green such as vibrant emerald tones. If a dark forest green door feels a little too somber for your tastes, decorate the surrounding area with plants to subdue some of the strong contrast with the white exterior.




8. Black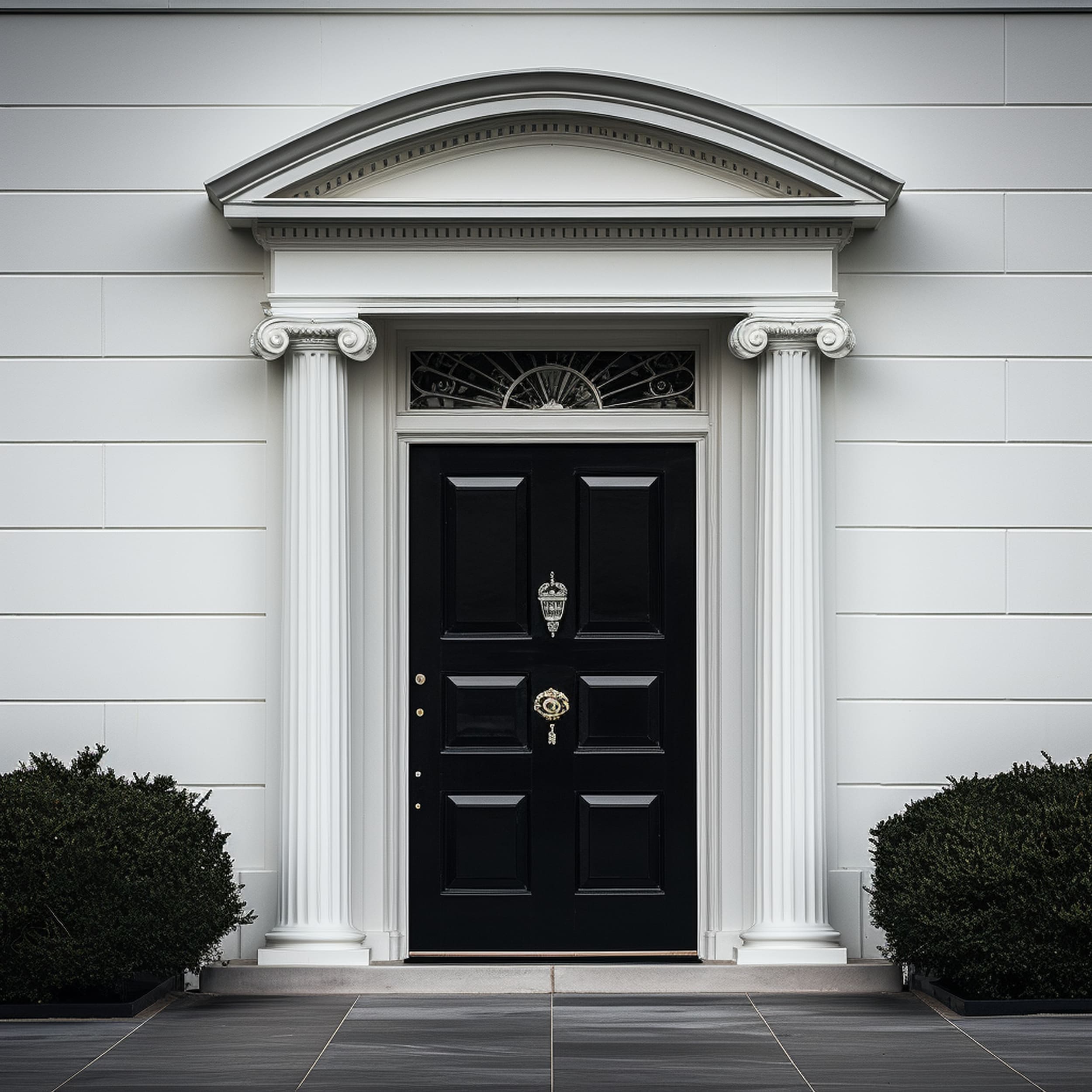 Black and white form a crisp combination that could be a little harsh to the eye. If you enjoy the idea of a dramatic doorway aesthetic, you won't be disappointed by this paint color. Many modern white homes show off a black front door because the powerful contrast will instantly make any of its decorative details pop quite elegantly. Pick a glossy black finish to enhance the sense of luxuriousness or a matte black for a more mysterious vibe.




9. Citron Yellow





If you're not afraid of color and want to keep a fun atmosphere, citron yellow paint works like a charm to brighten up the look of a white house. This is a pastel shade of yellow that's light enough to be easy on the eyes. The contrast against crisp white is surprisingly balanced, less strong than what you'd probably expect. Small homes can look particularly attractive with a yellow-painted front door that gives off cheerful vibes.




10. Wood Stain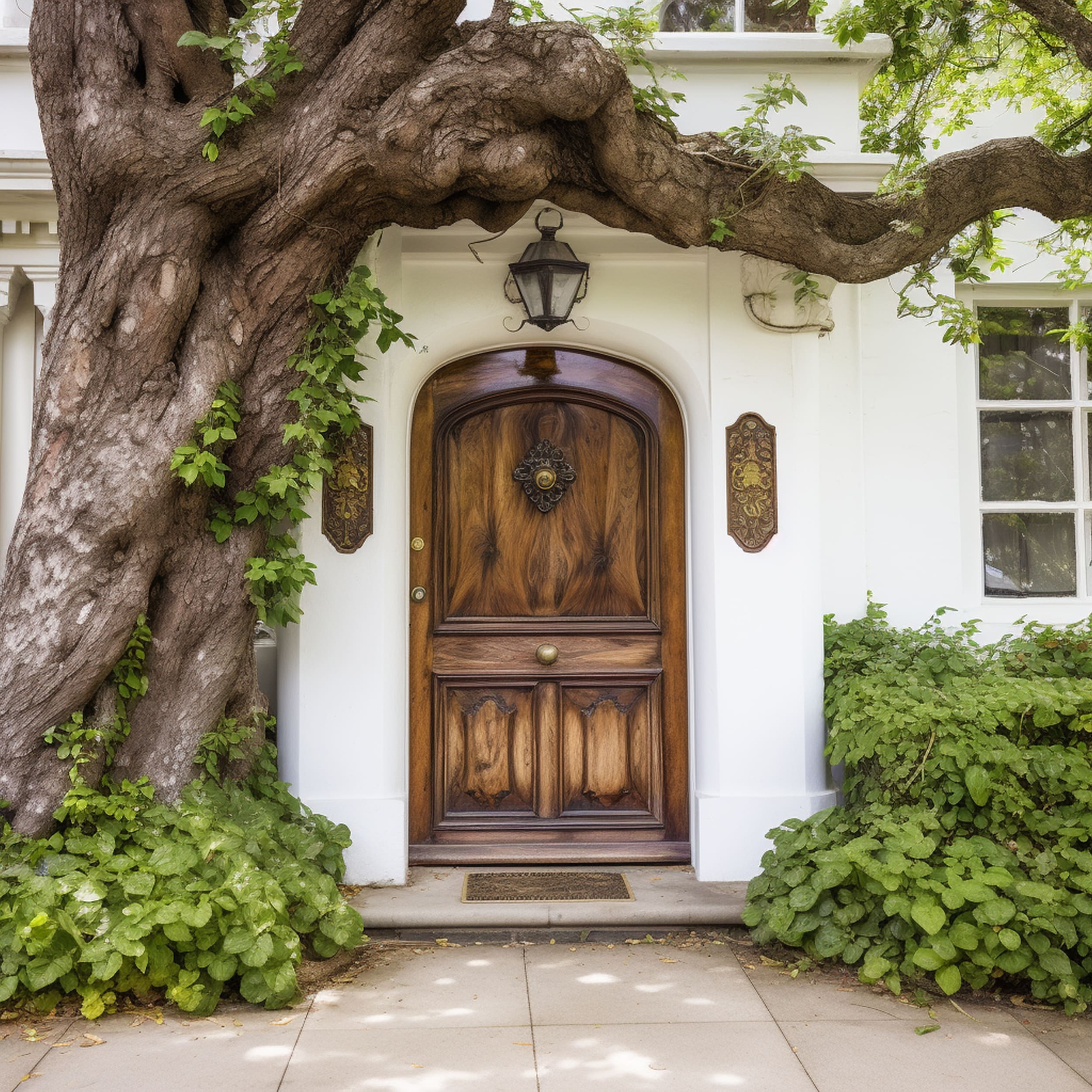 Painting the door of a white house in a new color isn't always the best design solution. You can also opt for a natural look by selecting a customized wood stain that restores the hidden beauty of the front door. There are different opacity styles to choose from which makes it convenient to tackle fine wood color adjustments. Add extra coats of an opaque stain product to darken the wood and create a rich contrast against the white exterior.