This post may contain references and links to products from our advertisers. We may receive commissions from certain links you click on our website. As an Amazon Associate Rhythm of the Home earns revenues from qualifying purchases.
Share this article:
Gray is a popular choice when it comes to the exterior color scheme of a house. It's a versatile neutral tone that brings a sense of refined elegance that's great for modern and traditional home designs. Thanks to its neutral aesthetic, a gray house can provide a great backdrop style to show off some attractive front door colors. Choosing the right color shade for the door can be challenging if you're focused on creating a unique personality for your gray house. Check out the best front door colors that can be paired beautifully with the gray exterior of your house.




1. Orange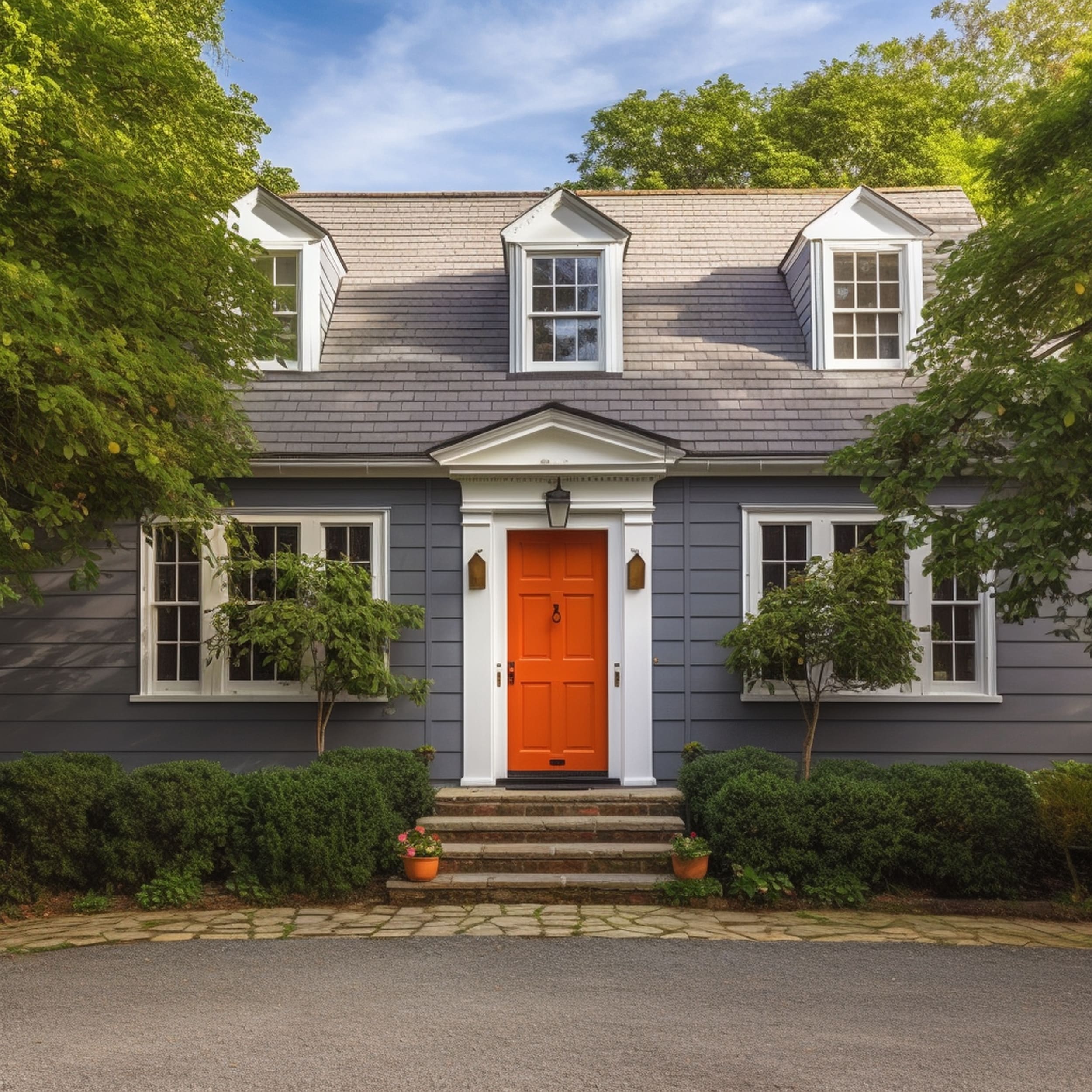 The neutral style of gray provides a great opportunity to highlight the door design with the help of bright and intense colors. A warm shade of orange works like a charm to add a touch of coziness to your gray house. It helps to balance out the cold visual appeal of the gray through the resulting contrast. You don't need to choose a particularly bright shade of orange because even a darker muted style can stand out effectively against the simple gray backdrop.




2. Light Blue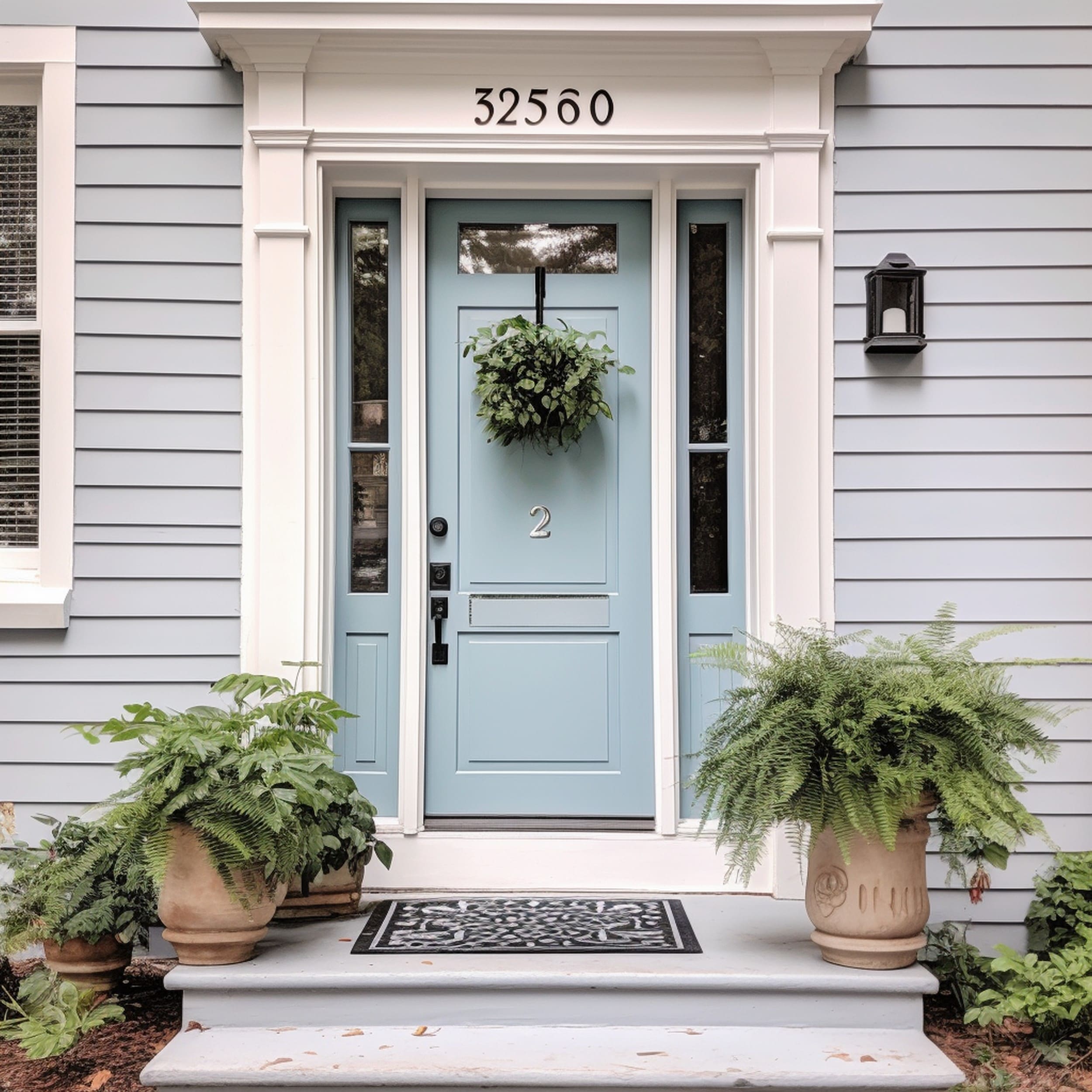 An unexpected pop of color is welcomed to make the exterior look of a gray house more refreshing. A colorful front door appears attractive for modern gray homes but it can also make a solid visual impression when it comes to traditional aesthetics. Take a look at this rustic farmhouse exterior where the pastel blue tone of the door blends elegantly with the gray tone of the siding. Both colors used here are light to keep the contrast more restrained. The light blue door attracts just enough attention to bring a serene vibe to the entryway.




3. Yellow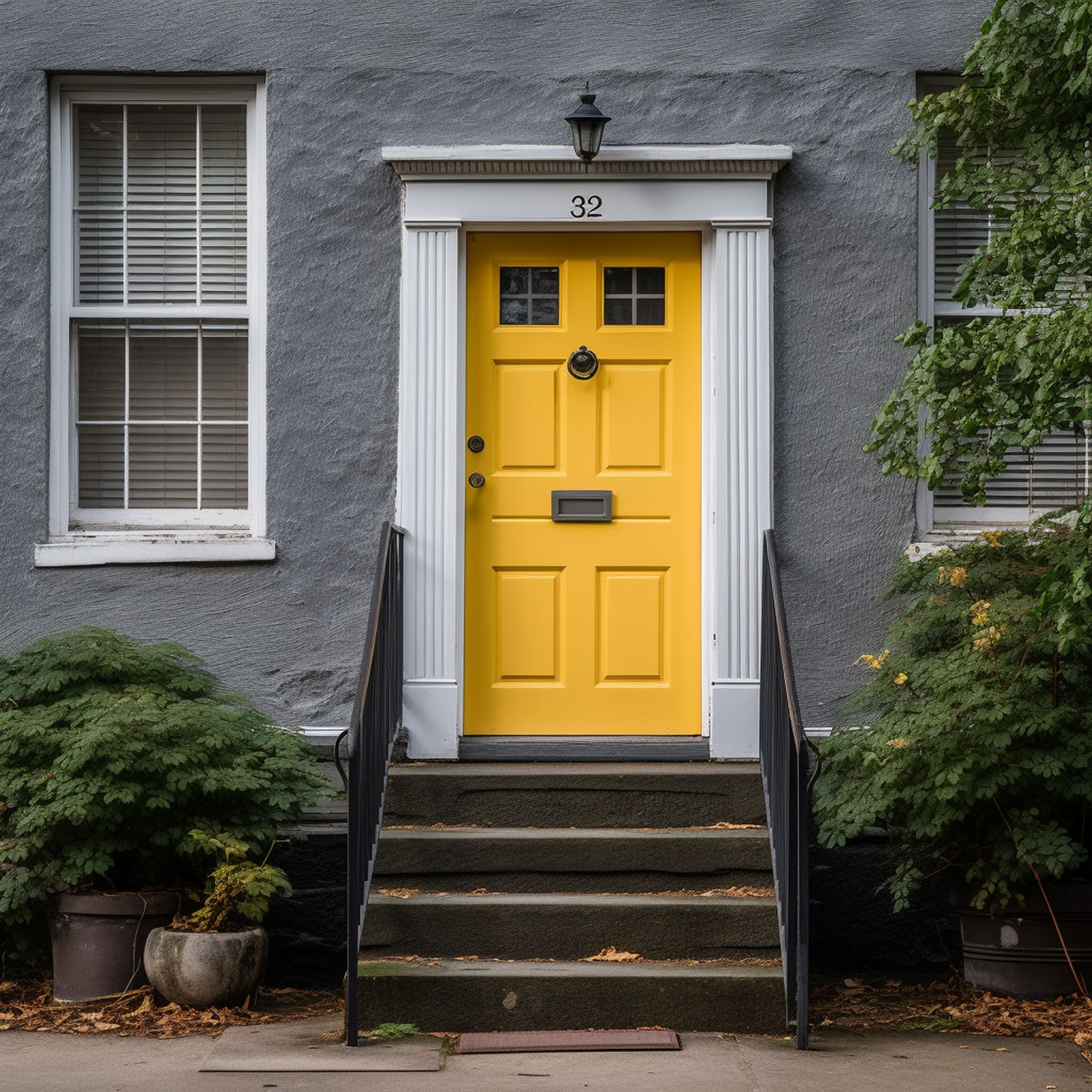 Yellow might not seem like the first choice in terms of front door colors but it can work surprisingly well with some exterior designs. A sophisticated shade of dark gray can add a sense of modern maturity to any home. However, it will also create a gloomy atmosphere which can be counteracted with a cheerful touch of color. Yellow works like a charm in this case because it instantly perks up the overall somber palette of the gray house. The moody dark tone contrasts heavily against the fun vibe of the bright yellow.




4. Natural Wood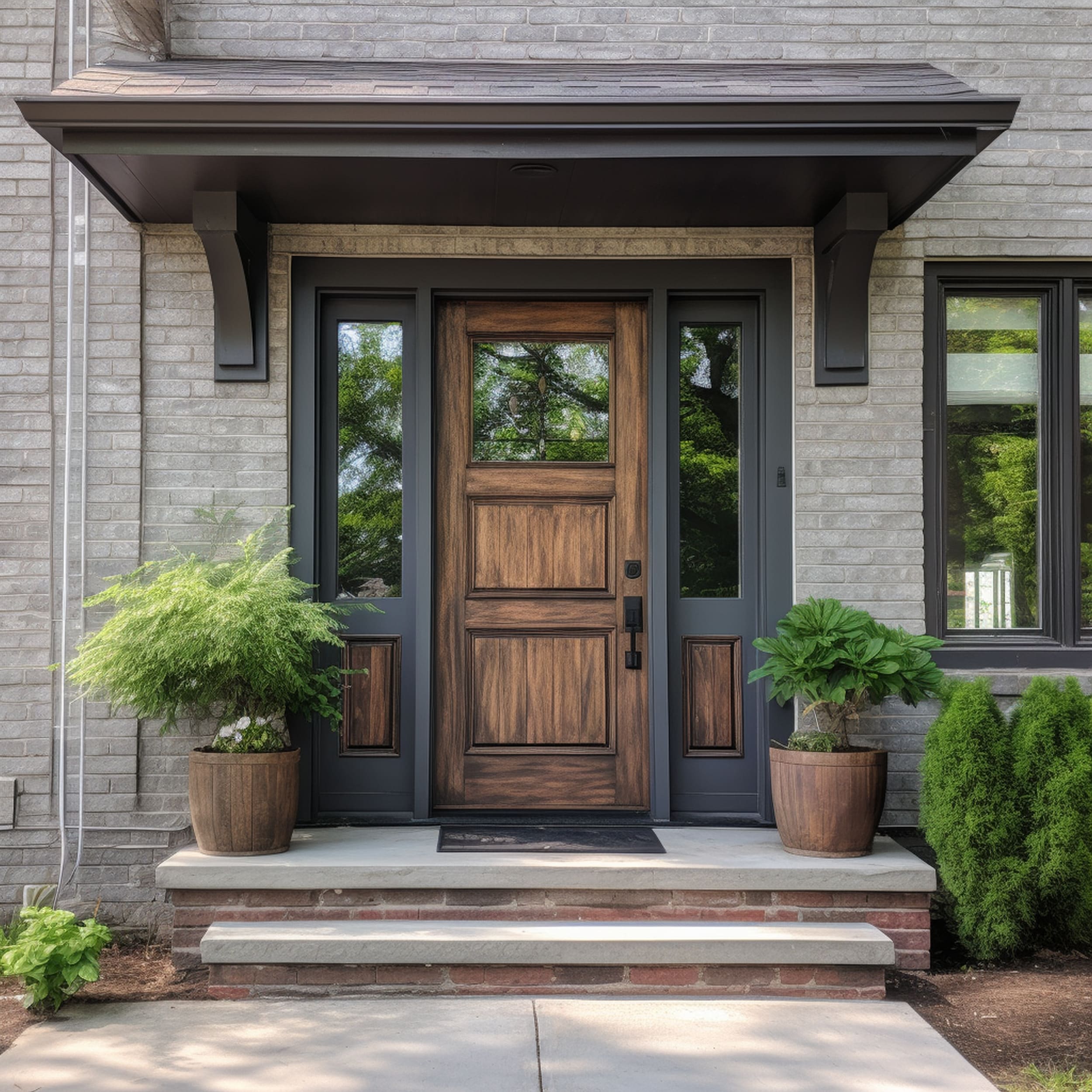 The natural wood color is an excellent companion to gray as evidenced by this traditional home. It adds a helpful dose of warmth to prevent the coldness of the gray siding from creating an uninviting atmosphere. Use a dark wood stain for the front door if you wish to accentuate the elegance of the gray color palette. Deep and rich wood tones can be combined easily with either light or gray exterior designs. It's an easy way to modernize the style of a traditional home while keeping the colors safely in a neutral range.




5. White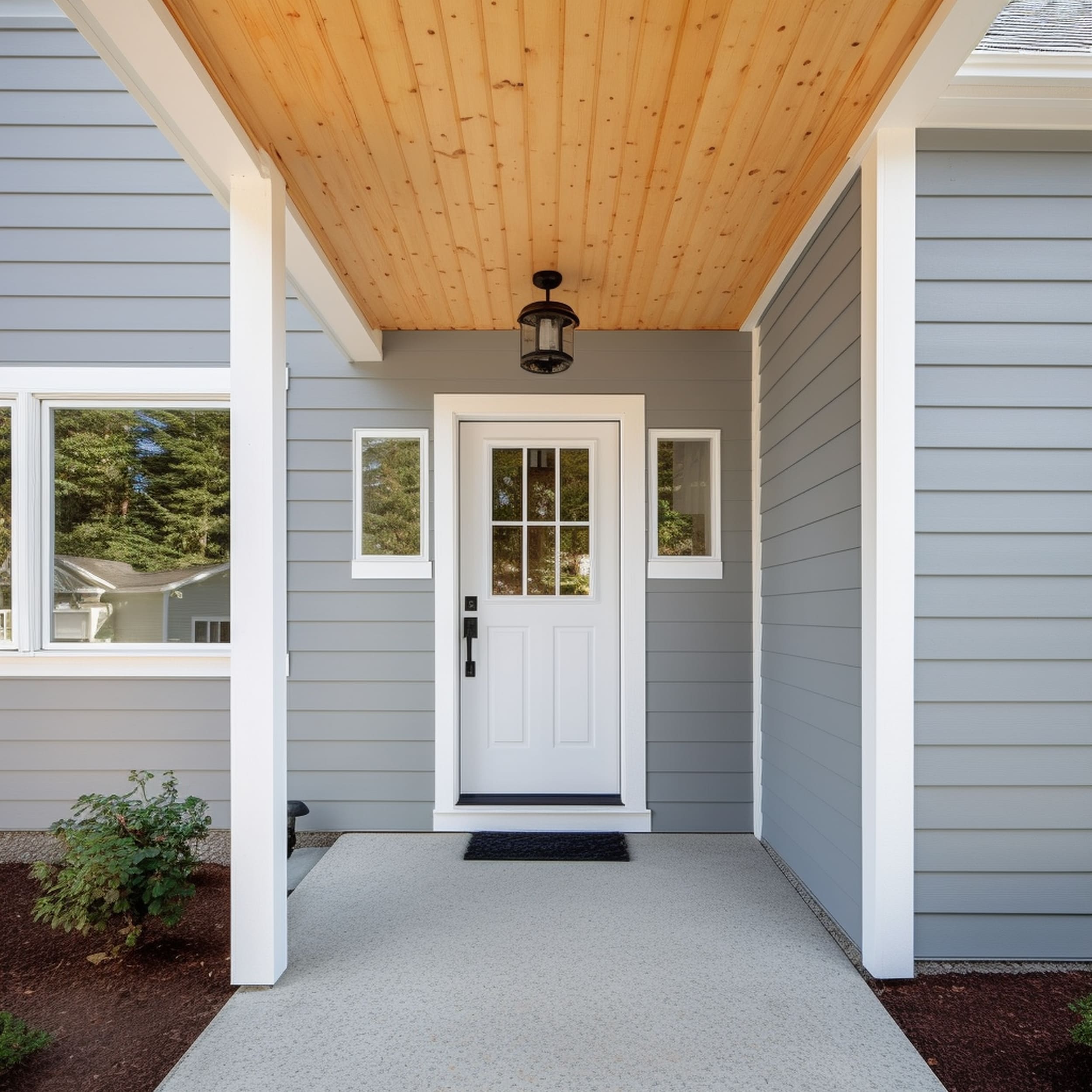 Don't feel ready to commit to a more intense color? White is a safe bet if you prefer a timeless neutral combination because it blends elegantly with gray. There's no intense contrast that overwhelms the eye, especially if your house is designed with light gray siding. The crisp white front door look won't go out of style any time soon. This classic option is useful to highlight the entrance to your home as the white design of the doorway matches other details of the home such as the windows.




6. Navy Blue





For a slight nautical vibe, you should consider opting for a navy blue front door on your gray house. It makes the atmosphere refined and sophisticated while maintaining a sense of cool serenity thanks to the seamless blend of most gray shades with this darker blue tone. The deep hue is instantly reminiscent of the ocean and can add a colorful touch to the neutral gray color scheme without appearing over the top. Navy blue and gray mixes are best used for traditional homes with an understated coastal visual effect.




7. Brown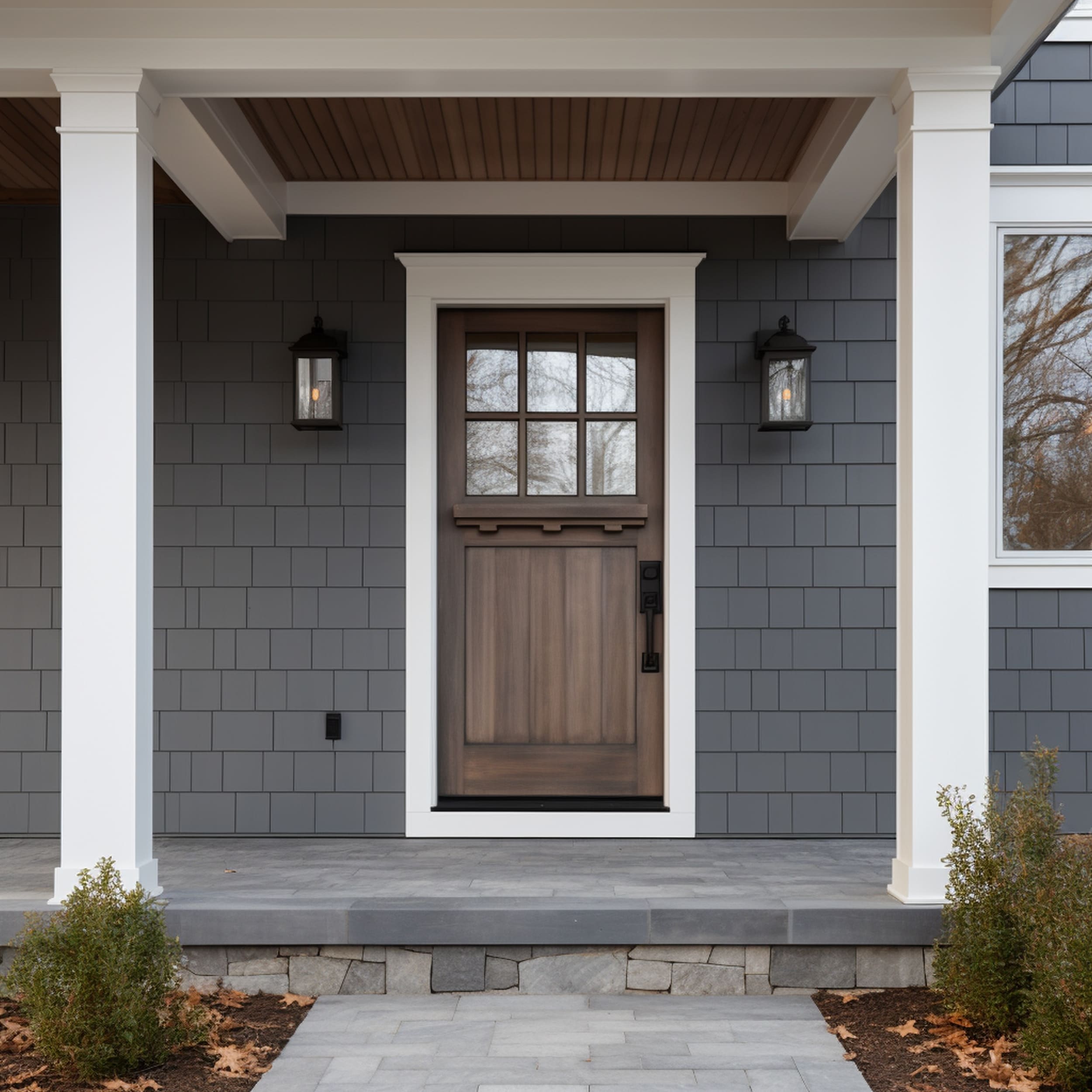 A popular color choice due to its reliable traditional appeal, brown is worth using for the front door of a gray house. Light brown feels more inviting whereas darker shades can add an earthy vibe that can look sophisticated against the gray backdrop. Brown has some notable timeless qualities which can be reflected easily in other elements of the house such as the floor of the porch. If you prefer a deep brown tone, it's recommended to incorporate a solid dose of neutral white to enhance overall curb appeal.




8. Sage Green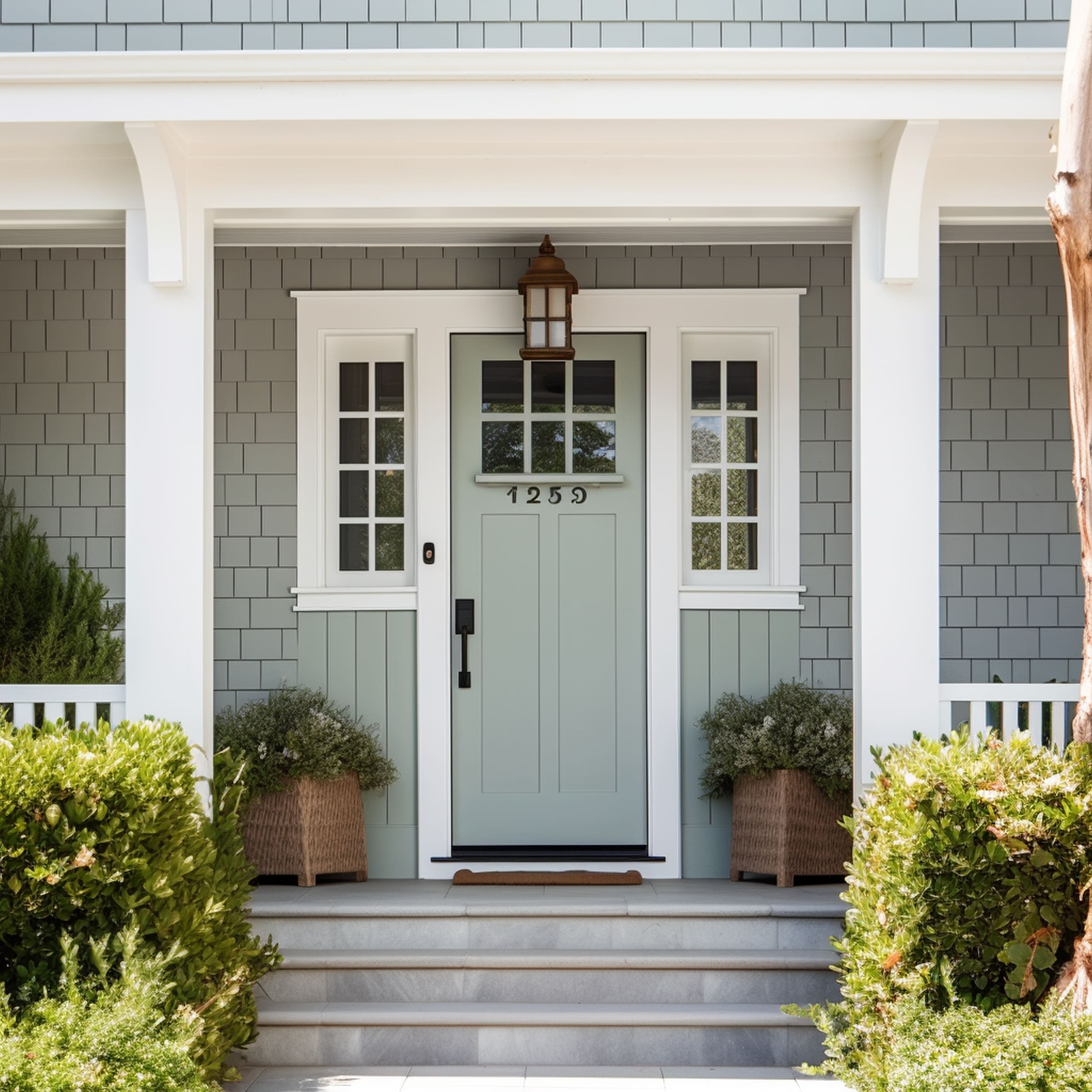 Sage green is a trendy color shade that brings a beautiful touch of earthiness to the door of a gray house. It features a calming presence and a cozy atmosphere compared to more vibrant green tones. The classy gray exterior of the home can be combined effectively with a sage green door. It's recommended to select a dark shade of gray to create a contrasting effect against the light green hue. You can enhance the color depth of the home's entrance by surrounding the space with greenery that matches the look of the door.




9. Wine Red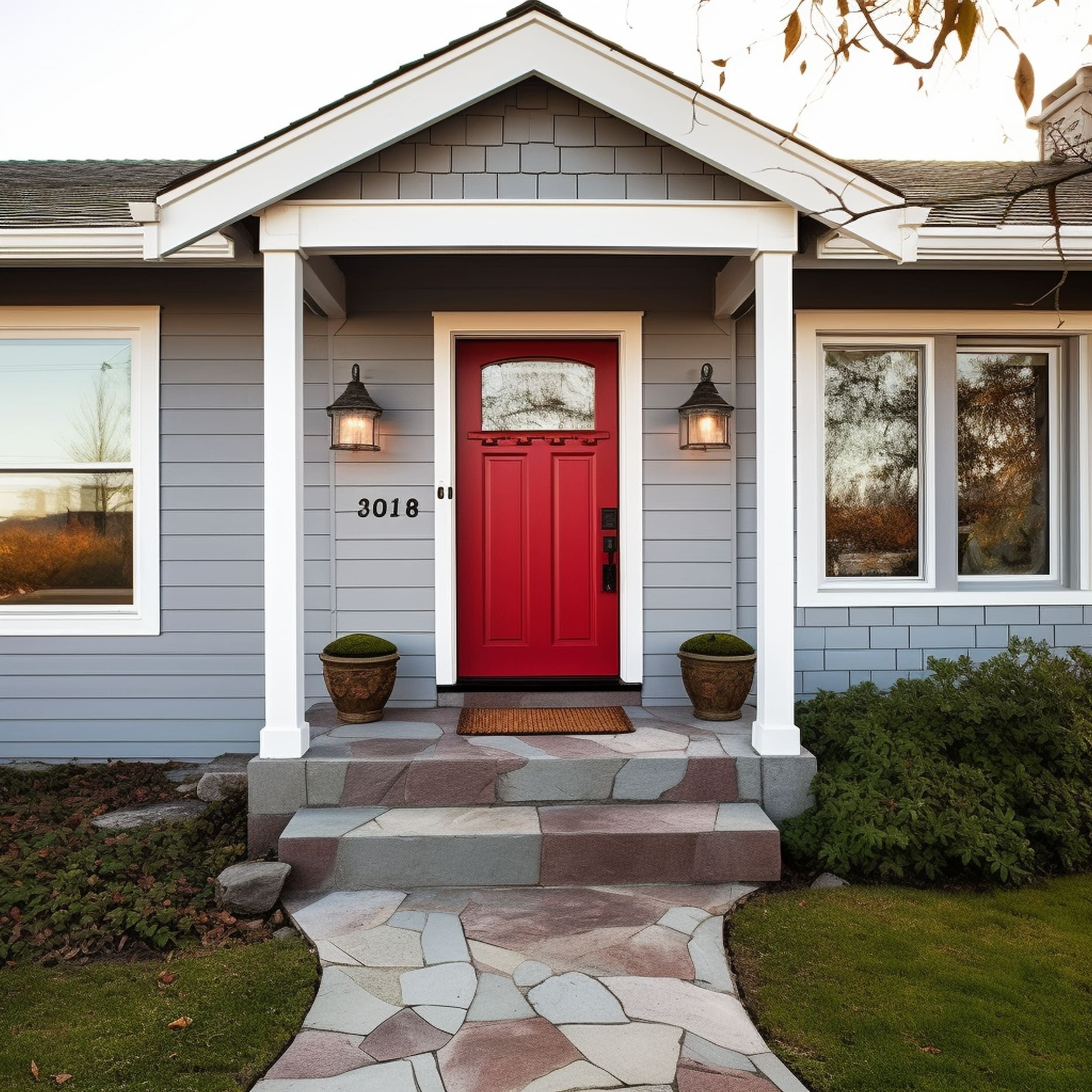 Anyone who wants to make a bold statement should consider painting the front door in a stylish wine-red tone. It feels more understated compared to typical bright red colors and will stand out elegantly against the gray exterior of the home. Another reason to consider red for the color of your front door is the fact that it's often considered a symbol of prosperity. If you choose a charcoal gray color for the house, the wine-red door can look quite formal whereas it seems more playful and casual when paired with a lighter tone of gray.




10. Light Pink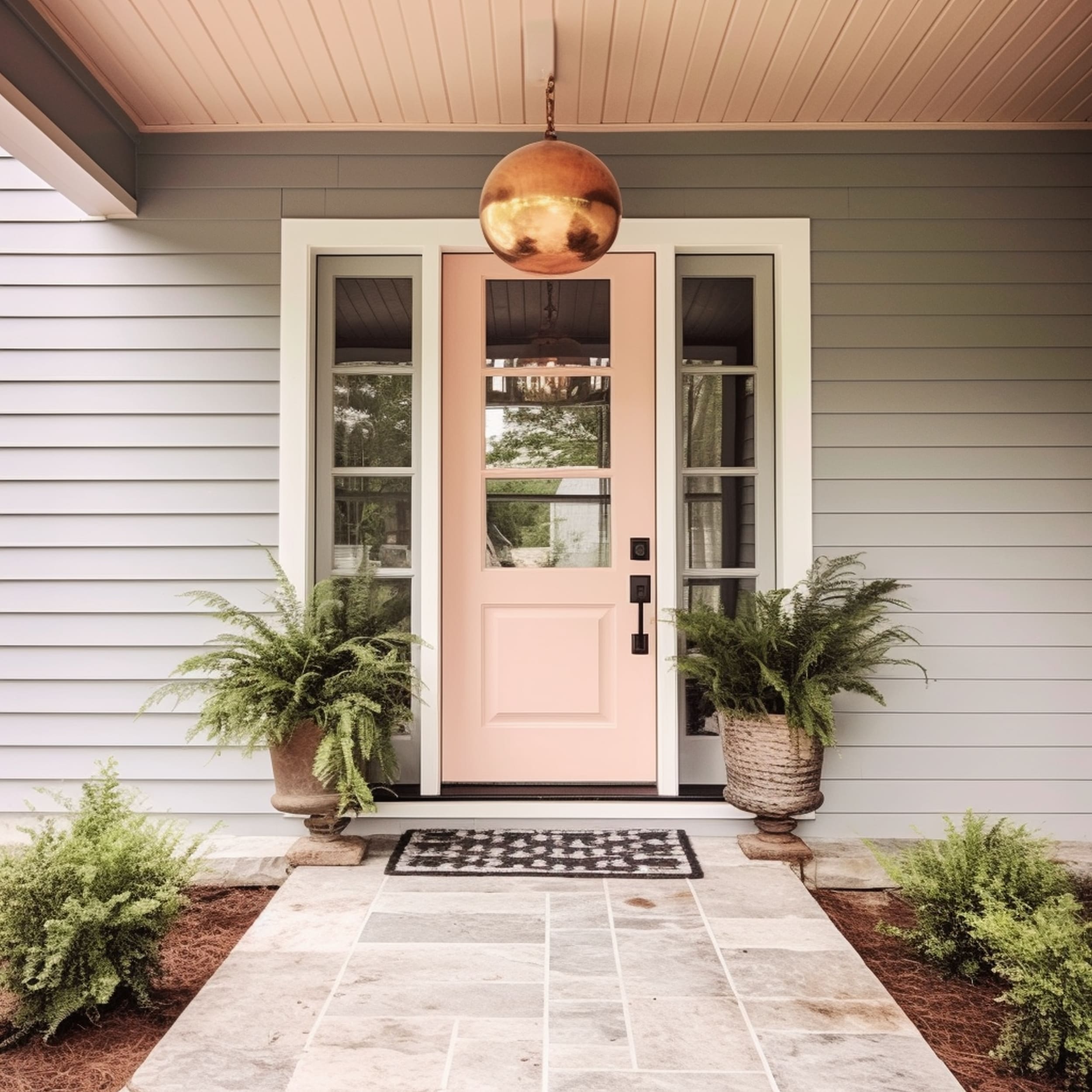 Pink can be visually overpowering in many situations but the right shade can be used successfully to add character to the front door. A light pastel tone of pink offers great neutral qualities to blend together with the gray exterior of the house. It brings a sense of feminine warmth that's welcomed against the gloomy aesthetic of gray. At the same time, light pink doors can appear surprisingly sophisticated to balance out the elegance of the exterior color palette. Keep the frame in bright white to brighten up the visual appeal of pink as much as possible.