This post may contain references and links to products from our advertisers. We may receive commissions from certain links you click on our website. As an Amazon Associate Rhythm of the Home earns revenues from qualifying purchases.
Share this article:
Ranch houses are classic examples of American architectural style. They've been around for quite some time and they've managed to withstand the test of time thanks to their reliable and attractive features. A ranch house is typically designed as a single-story structure but modern reinventions have provided it with a few style upgrades. Considering their affordable price, ranch-style homes might be thought of as plain-looking. However, it doesn't take a lot of effort to spruce up the visual appearance of a ranch house. A stylish coat of paint could be more than enough to instantly improve curb appeal.




1. Dark Gray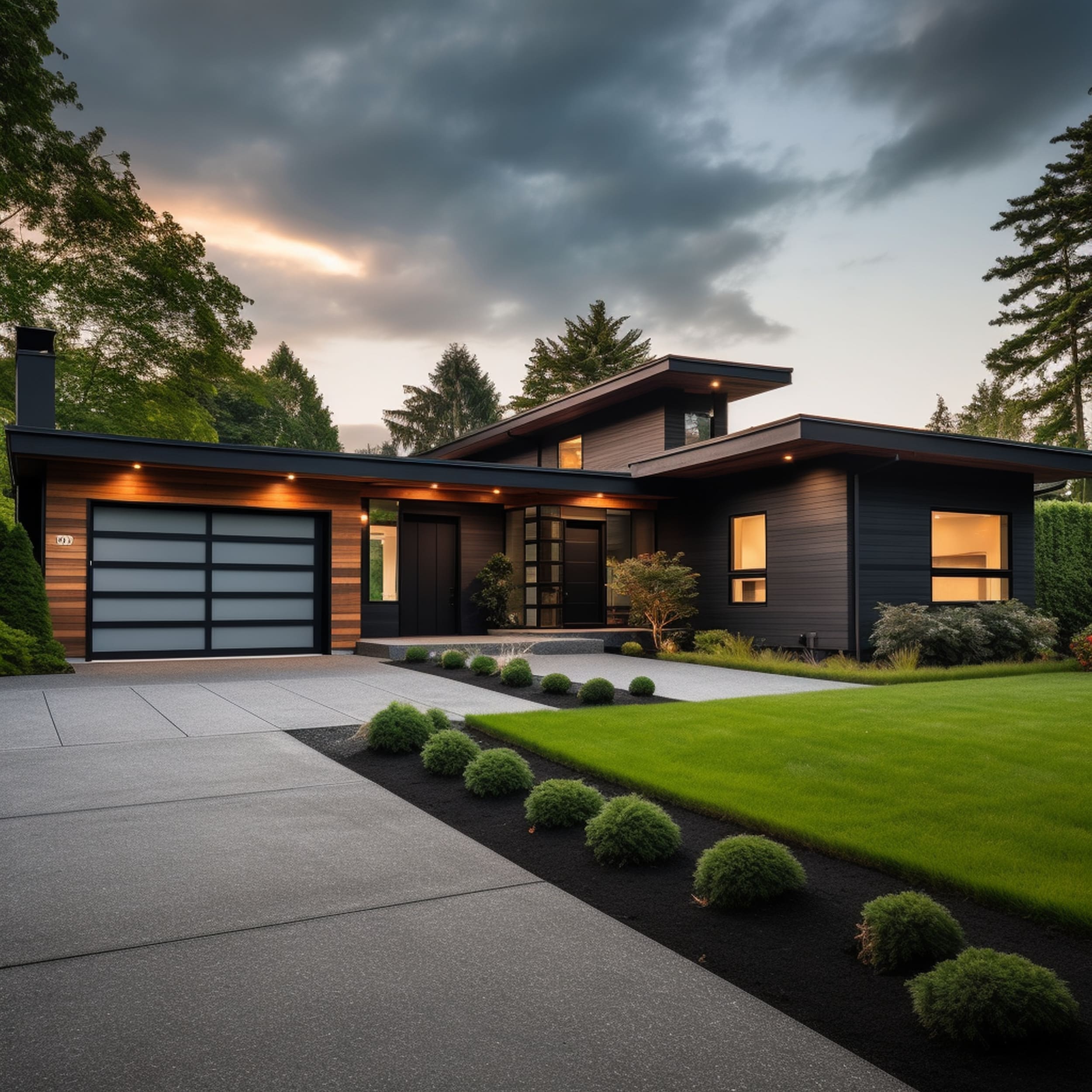 If you're interested in remodeling a classic ranch to give it a modern twist, consider painting the exterior in a dark shade of gray. This cool neutral tone provides distinguished appeal to the home, especially when creating a beautiful contrast with warm wood siding. Instead of choosing a gray shade with strong hints of black, it's recommended to select a deep gray that features blue undertones to maximize the modern style effect.




2. Earthy Brown





Brown represents a comfortable exterior paint choice for many homeowners because it emphasizes the traditional vibe of a ranch house. Use an earthy shade of brown that's elegantly balanced in terms of color temperature – not too light but not too dark either. If you combine the brown paint with stone siding, you can enhance the classic earthy appeal of the home even further. Wood accents are sure to contribute to the timeless style of the ranch house.




3. Beige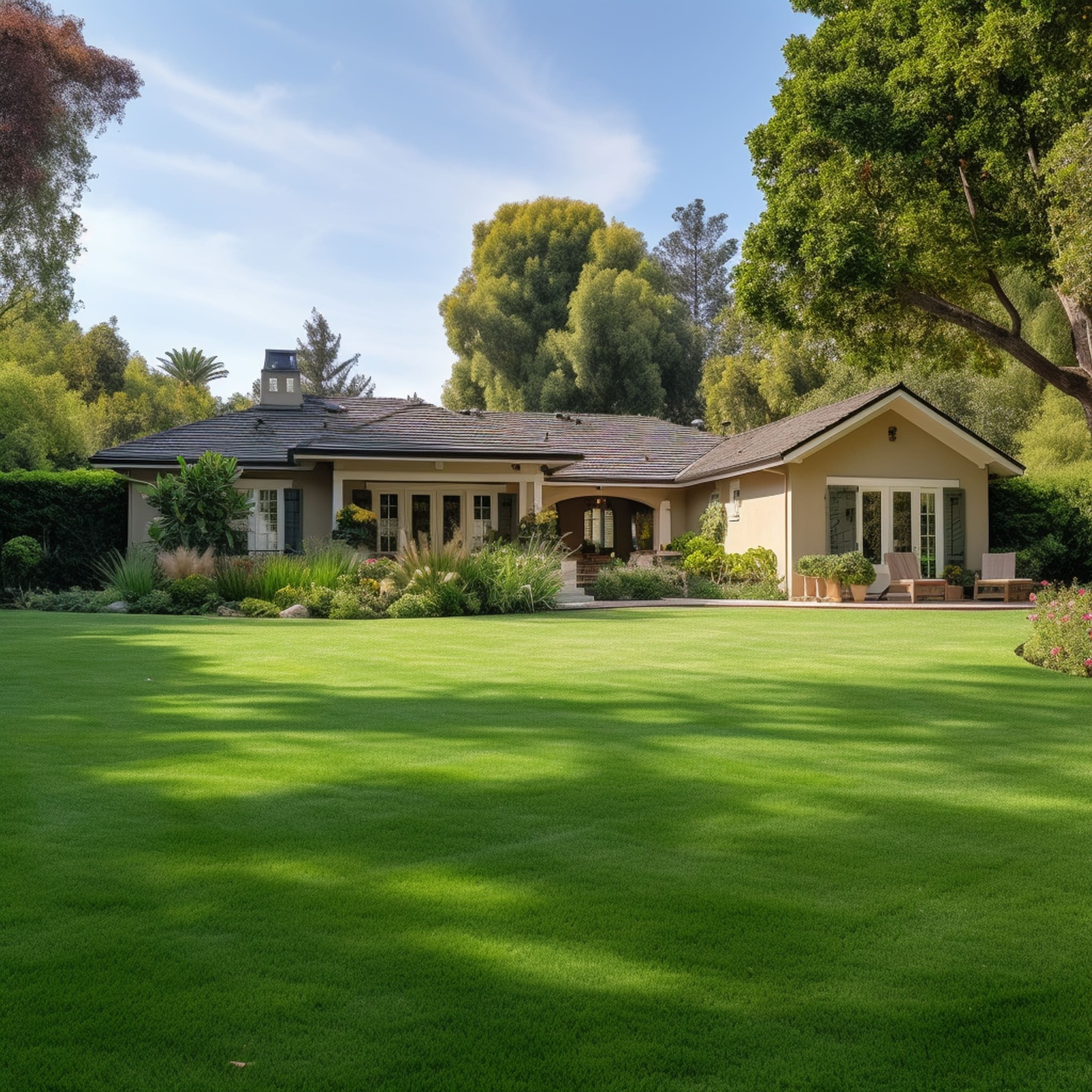 A neutral color should be ideal for any homeowner who doesn't like the idea of committing to a more unexpected shade. Beige brings just enough warmth to create an inviting atmosphere while providing the perfect backdrop to highlight the home's architectural features. It might feel a little plain for modern remodeling projects. In that case, it's recommended to combine the beige exterior walls with a darker color to add some fresh contrast. Olive green is an inspired choice for the roof, support pillars, and window shutters to accentuate the beige look.




4. White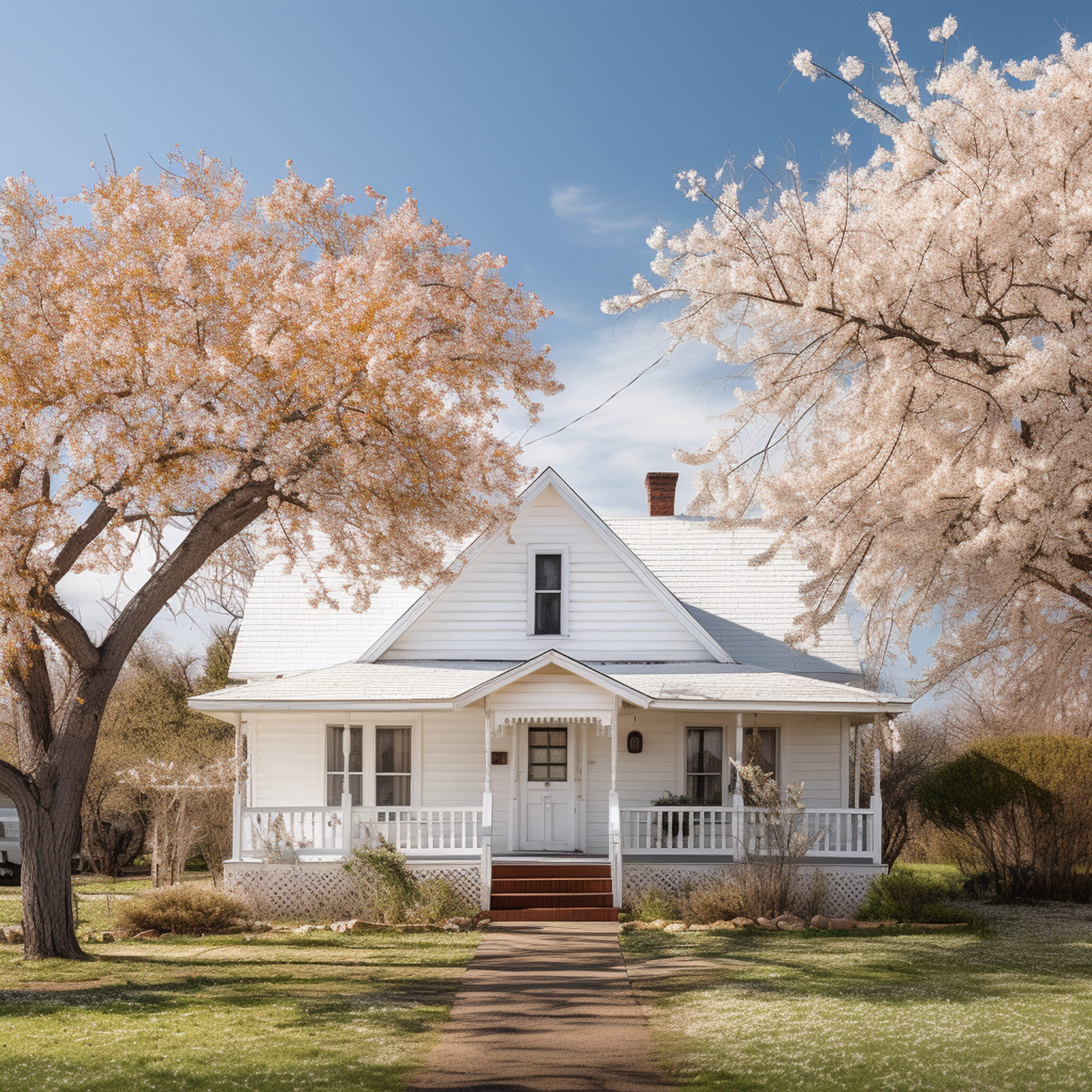 Whether you prefer a contemporary ranch house design or a more traditional one, it's safe to say that white will always be a solid choice. This classic neutral option works best for smaller ranch-style homes because they appear brighter and larger when painted in white. Keep the trim in a similar white tone for a cohesive look or try using a contrasting color to add a more distinctive personality to the house. It's all about figuring out how much you want the ranch home to stand out in the neighborhood.




5. Light Gray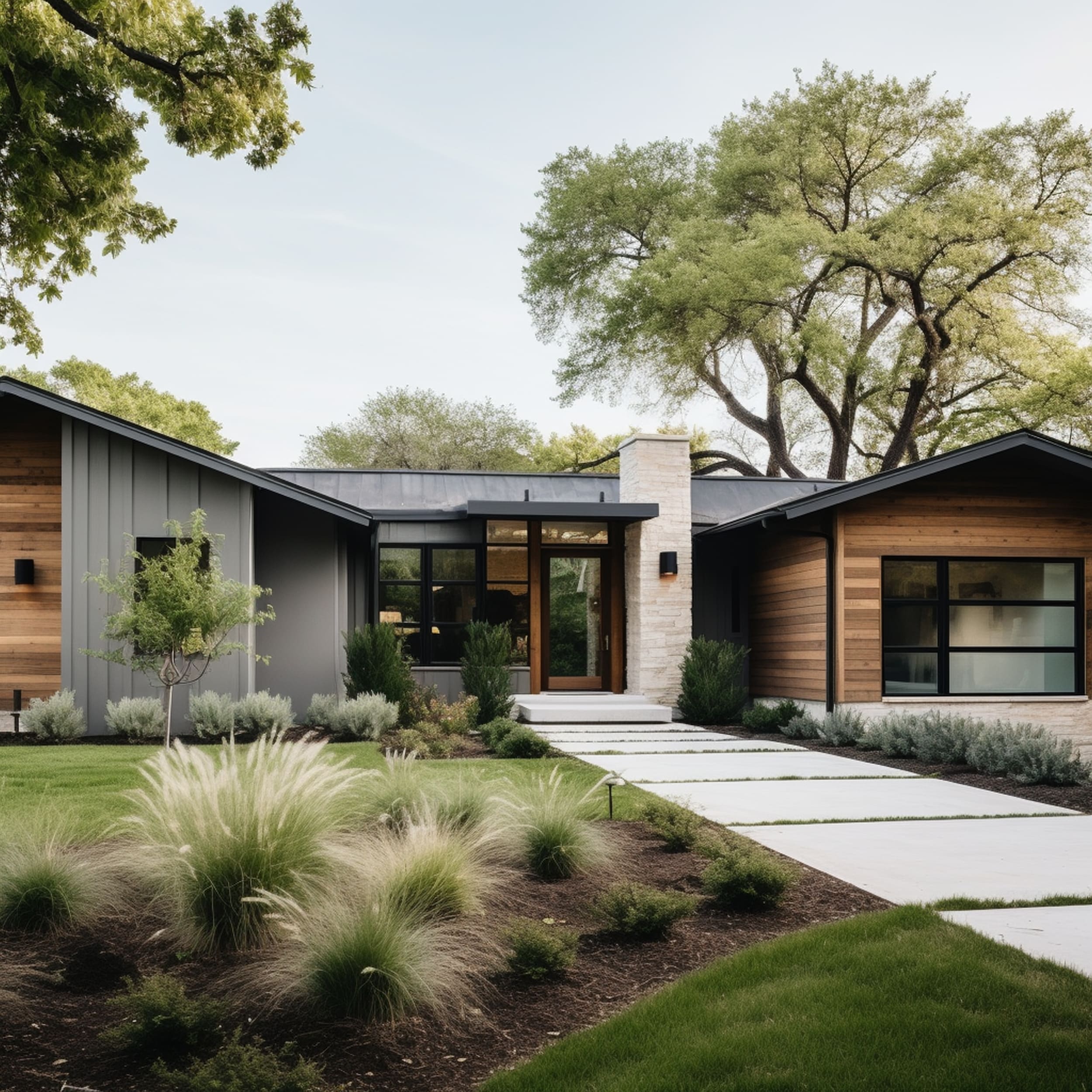 With the help of cozy wood accents and sturdy stone veneer siding, you can create a very attractive light gray makeover for a ranch house. Gray provides a sense of sleek sophistication that will instantly modernize the style of any classic ranch. Thanks to being a cool neutral tone, this light shade of gray offers a charming backdrop for warmer elements and chic architectural details. Use a deeper gray tone with a blue undertone for the roof to enhance the elegance of the gray exterior paint.




6. Peach Orange Brick





Painting the brick siding of your ranch house in a peach-orange shade could work well if you wish to tone down the boldness of red brick or increase the vibrancy of classic brown brick. This exterior paint style can also look fresher by picking accents in a complementary color such as blue. Take a look at this elegant contrast that adds a modern air to this traditional ranch style. The pale blue windows together with the light violet shutters look stunning against the peach orange brick backdrop.




7. Mushroom Brown





By infusing brown with a good dose of gray undertones, you will end up with a mushroom tone that's safely within a neutral range without appearing outdated. This shade of brown represents a superb exterior paint choice if you don't want to ruin the traditional aesthetic of the ranch house. It's a balanced design approach to refresh the look of the siding while matching the classic architectural details and its surrounding features like small patios.




8. Black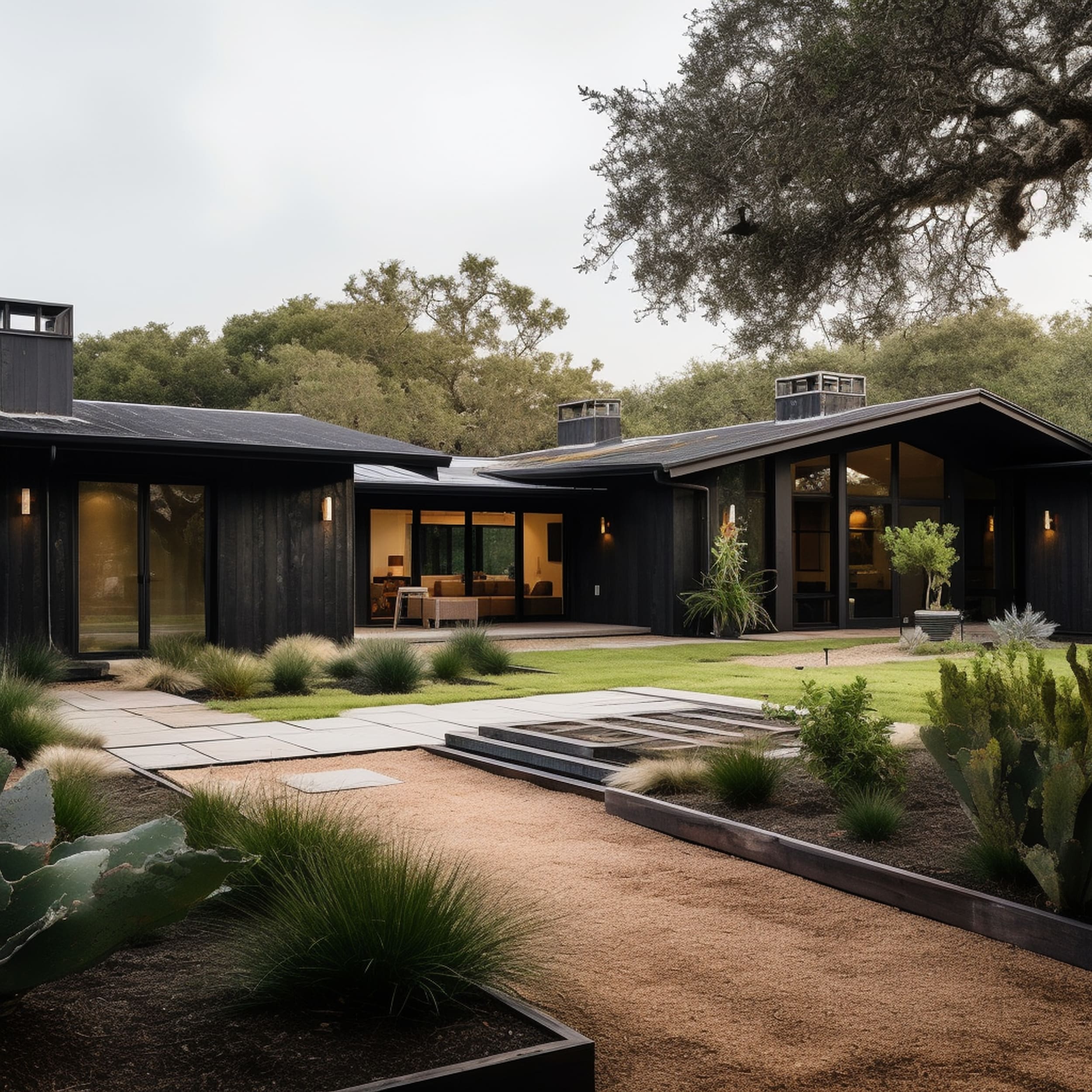 Black exterior paint could feel like a really bold choice for a ranch house. However, it's worth remembering that black is a type of neutral tone. Even if the color feels intense against the colorful surroundings of the home, the dark shade is easy on the eyes. It can maximize elegance and sophistication when it comes to modern ranch house designs. The black clapboard siding allows the modern materials to stand out with their characteristic textures. There's also a notable focus on the geometric appeal of the home which draws heavy inspiration from mid-century modern architecture.




9. Light Blue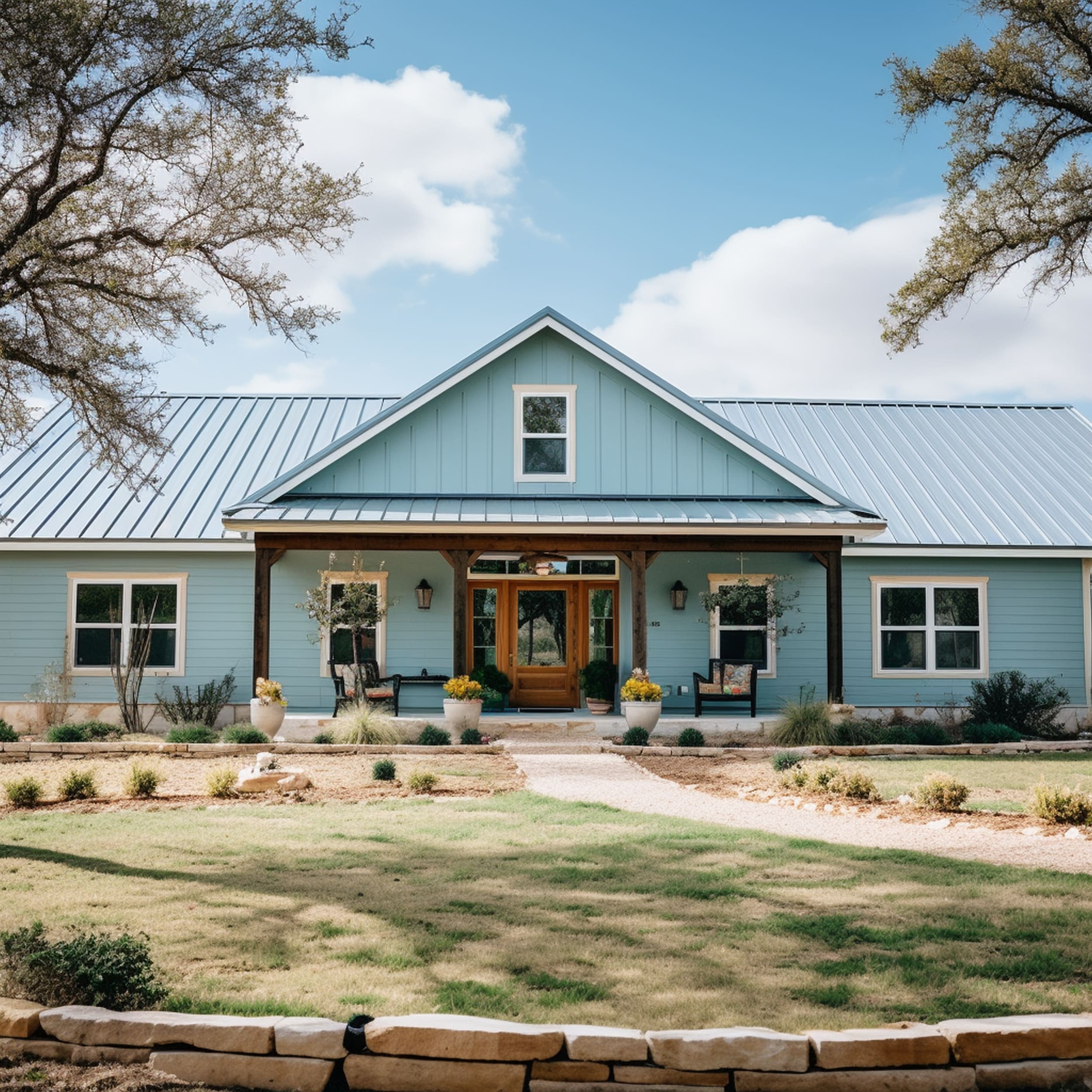 Some old-style ranch houses can feature deep blue or grayish-blue designs. If you want to take advantage of the calming effect of blue, it's recommended to select a brighter tone that adds a modern touch to the siding. Use a light blue paint tone that will make the ranch house feel more inviting, especially when combining wood accents or white trim. Make sure you select a blue shade that has some cool gray undertones to keep a fairly neutral look and maintain a sleek contrast style.




10. Pale Yellow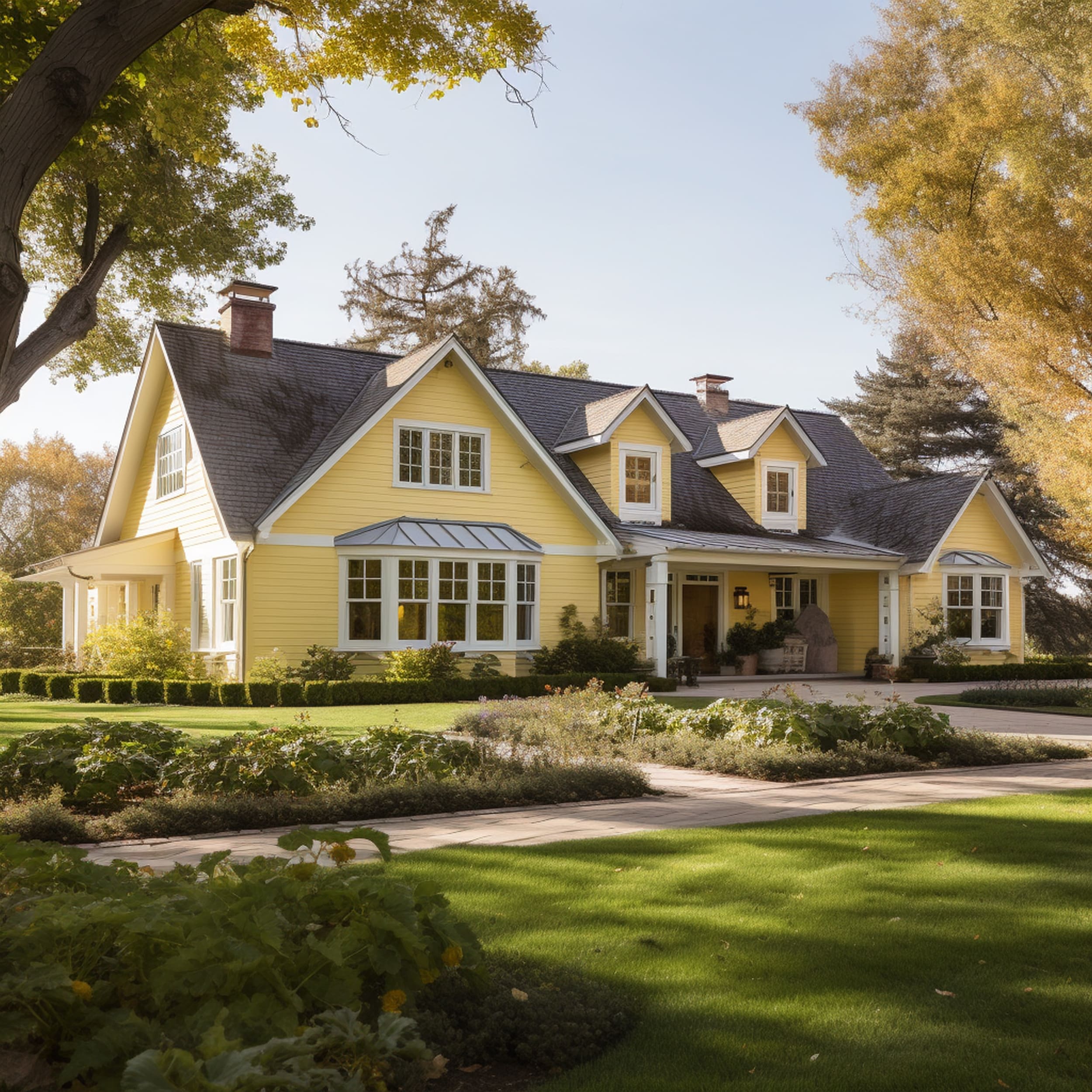 Yellow might appear a little too vibrant when used as an exterior paint color but it's worth considering to brighten up the look of a ranch house. Both modern and traditional home designs can take advantage of the natural warmth of yellow. Just make sure you select a really light and pale shade to make the paint color easy on the eyes. A pale yellow design works like a charm for ranch house remodelings based on modern materials and cool-toned accents.