This post may contain references and links to products from our advertisers. We may receive commissions from certain links you click on our website. As an Amazon Associate Rhythm of the Home earns revenues from qualifying purchases.
Share this article:
Considering the notable visual impact of the roof, it's important to select the right color that complements the style of the house. When it comes to exterior paint colors, many houses feature a white look because it gives off a clean and timeless vibe. Having a white house can be considered advantageous because the neutral tone acts as a simple background where you can experiment with different roof colors. Whether you plan to build a new house or think about remodeling an existing one, check out the best roof colors to match the appeal of a white house.




1. Dark Gray





White goes well with darker neutral tones that highlight its clean aesthetic. Consider pairing the white exterior paint of the house with a dark gray roof if you're interested in obtaining a traditional look with a touch of sophistication. The elegant contrast helps to emphasize the beauty of architectural details such as white dormers or pillars installed on the porch. A darker roof style is highly recommended for practical reasons as well. You can enjoy superior heat retention in colder climates.




2. Blue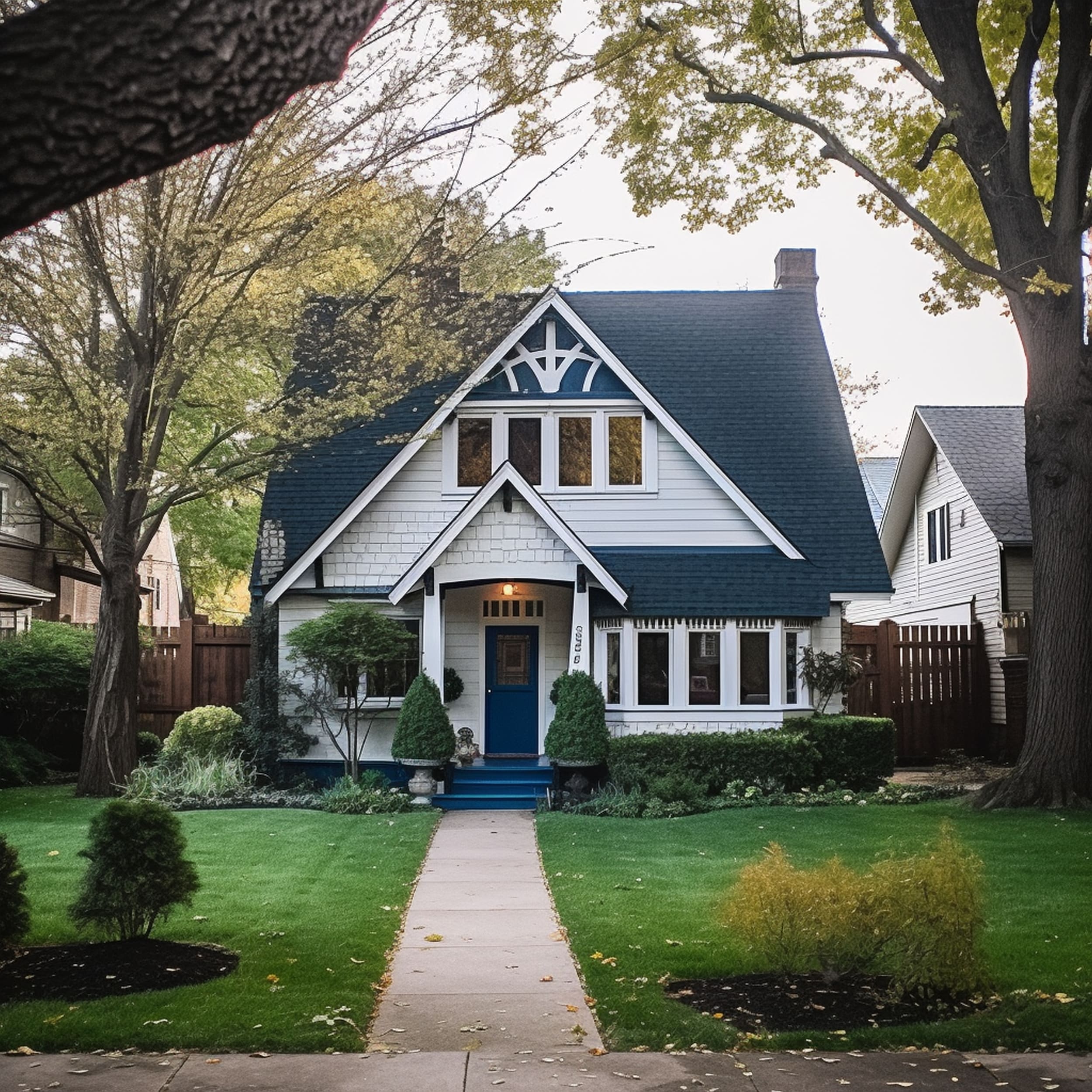 Does gray or some other neutral seems too bland for your preferences? If you want to make the white house appear more colorful without sacrificing elegance, try opting for a calming shade of blue when designing the roof. It's recommended to use a more muted blue style with gray undertones to complement the bright aesthetic of the siding. A blue roof can make your home seem fresh and distinctive. It's a particularly great complement for white houses in warm climate locations such as coastal areas.




3. Terracotta Red





If your white house is designed in a Mediterranean style, it's safe to say that terracotta red works best as the roof color. It's the traditional choice because this pale reddish tone is the natural color of the roof material. The earthy vibe of the roof is elegantly highlighted thanks to the exterior white paint. If the white-red contrast feels a little too intense for your liking, it's recommended to create a more eye-pleasing transition by incorporating other neutrals such as tan or beige alongside white.




4. Light Gray





Some exterior house designs tend to feature a very clean and bright white look. Gray looks stylish as the roof color when white dominates the aesthetic but it's best to select a lighter shade. It often fits better for traditional farmhouse-style homes where a minimal level of contrast showcases the architectural beauty of the white house. This shade of gray can bring a subtle touch of modernity that blends well with crisp-looking contemporary materials.




5. Black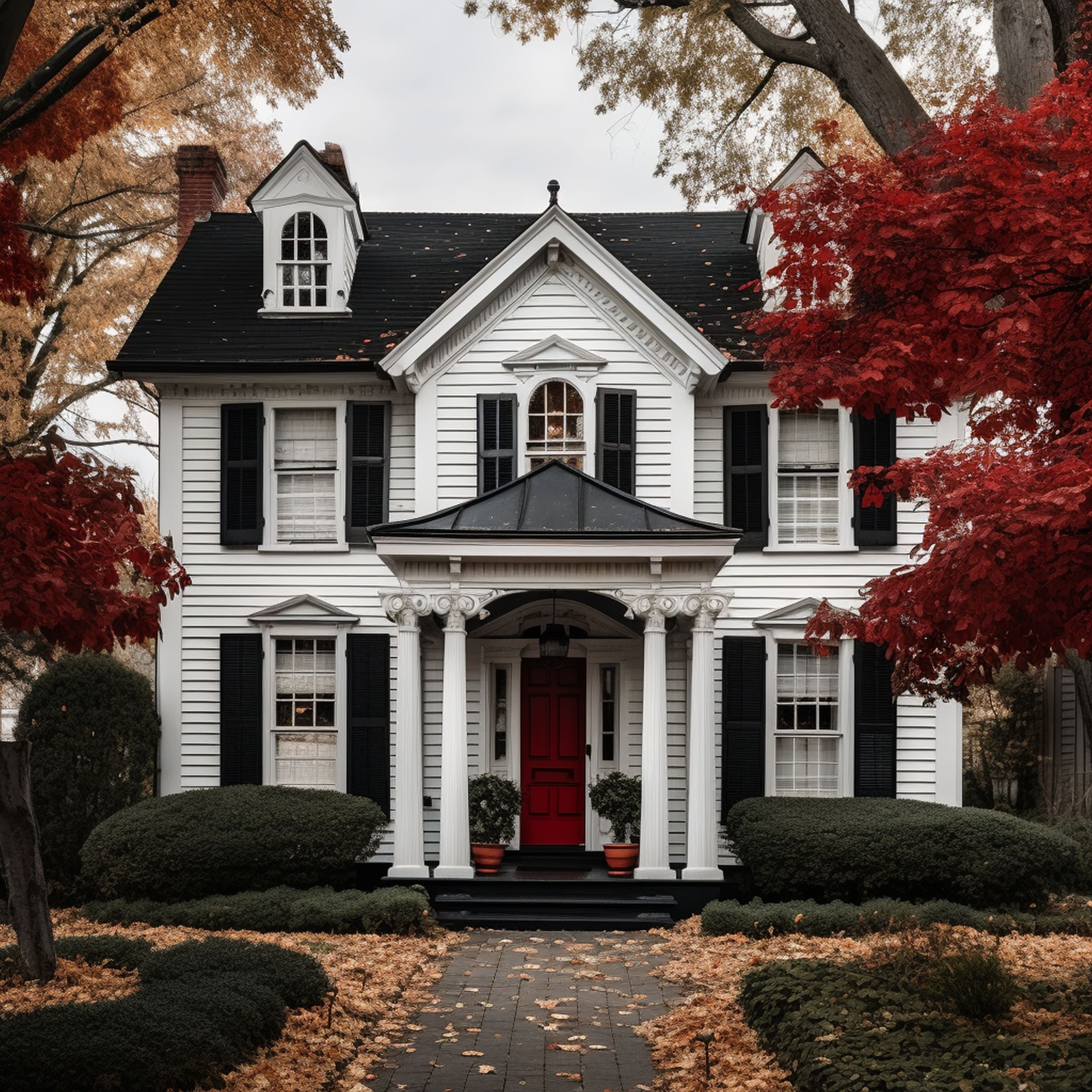 A classic monochrome look is seen as attractive by many homeowners. The white exterior creates a powerful contrast with the black roof while the overall aesthetic stays firmly in a neutral range. This kind of black-and-white style may not be as popular as other color combinations but it's a sure way to make your home stand out without overwhelming the eye. A red front door works as a stylish pop of color that enhances the monochrome vibe of the home.




6. Red





The vividness of a red roof appears more eye-catching when the house is painted white. This is a classic color combination that's easily reminiscent of typical farmhouse-style buildings. Despite the popularity of gray and other neutral shades in recent times, red provides some timeless qualities that make it worth considering for the color of the roof. If you're interested in a vibrant aesthetic, your white house will look very stylish with a red roof, particularly when surrounded by lots of greenery.




7. White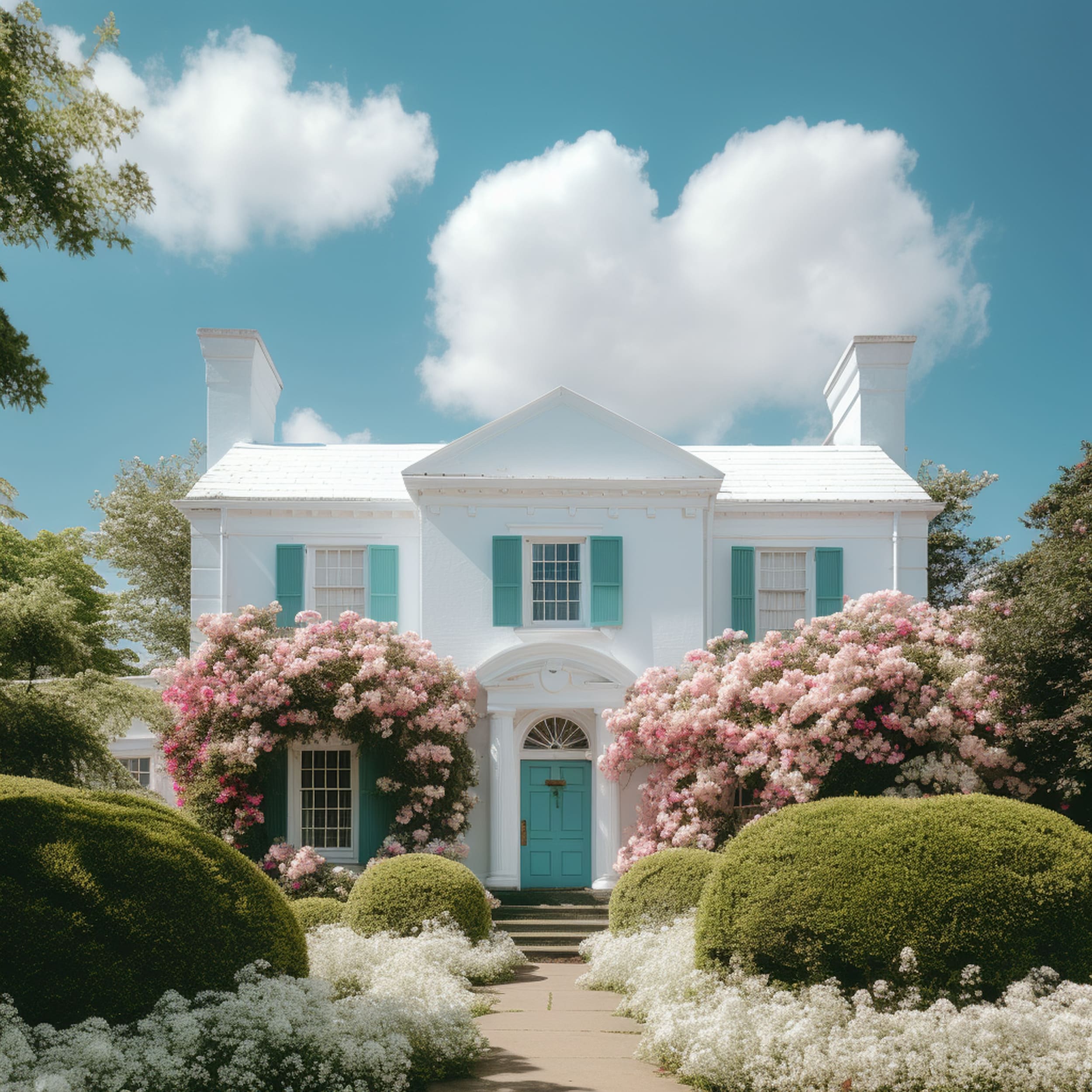 Dressing up your home fully in white can seem like a bold choice. It's the best solution if you favor a bright and clean aesthetic. The only contrast is provided by the natural surroundings of the house or certain architectural details such as darker window frames. White-on-white home designs are strongly recommended for hot climate areas because the light-toned roof won't absorb as much heat resulting in a cooler living environment.