This post may contain references and links to products from our advertisers. We may receive commissions from certain links you click on our website. As an Amazon Associate Rhythm of the Home earns revenues from qualifying purchases.
Share this article:
If you like the idea of adding some fresh color to your walls, green paint represents an excellent choice. Many muted or light shades of green can be used similarly to neutral tones while enhancing the look of your walls with a trendy color. Having green walls can feel more limiting when it comes to curtain color options. However, it turns out that more colors than you'd expect can be paired successfully with green. Let's explore some of the best design solutions to ensure that you create a balanced color palette for your curtains against green walls.




1. Beige





Due to the fact that green is a cool tone, it's recommended to consider a warm hue for curtains to balance out the overall visual impression. Beige is a solid neutral pick that will appear fresh against the green backdrop provided by your walls. Some green shades work better than others to create a cozy atmosphere together with beige curtains. Try opting for a stylish olive green hue as shown in this elegant bedroom. Combine the neutral curtains with other beige or cream elements to warm up the space dominated by olive green walls.




2. Brown





Brown and green look stunning together because the color mix reflects the beauty of nature in your own indoor space. Thanks to brown curtains against green walls, you will be able to enjoy a pleasant earthy vibe that gives the room a unique character. Using a muted brown shade works like a charm if the space is dominated by neutral tones. You can also keep the look easy on the eyes by opting for a light-mint shade when painting the walls. The result is a cozy bedroom where brown and green are integrated seamlessly together with warm neutral colors.




3. Dark Gray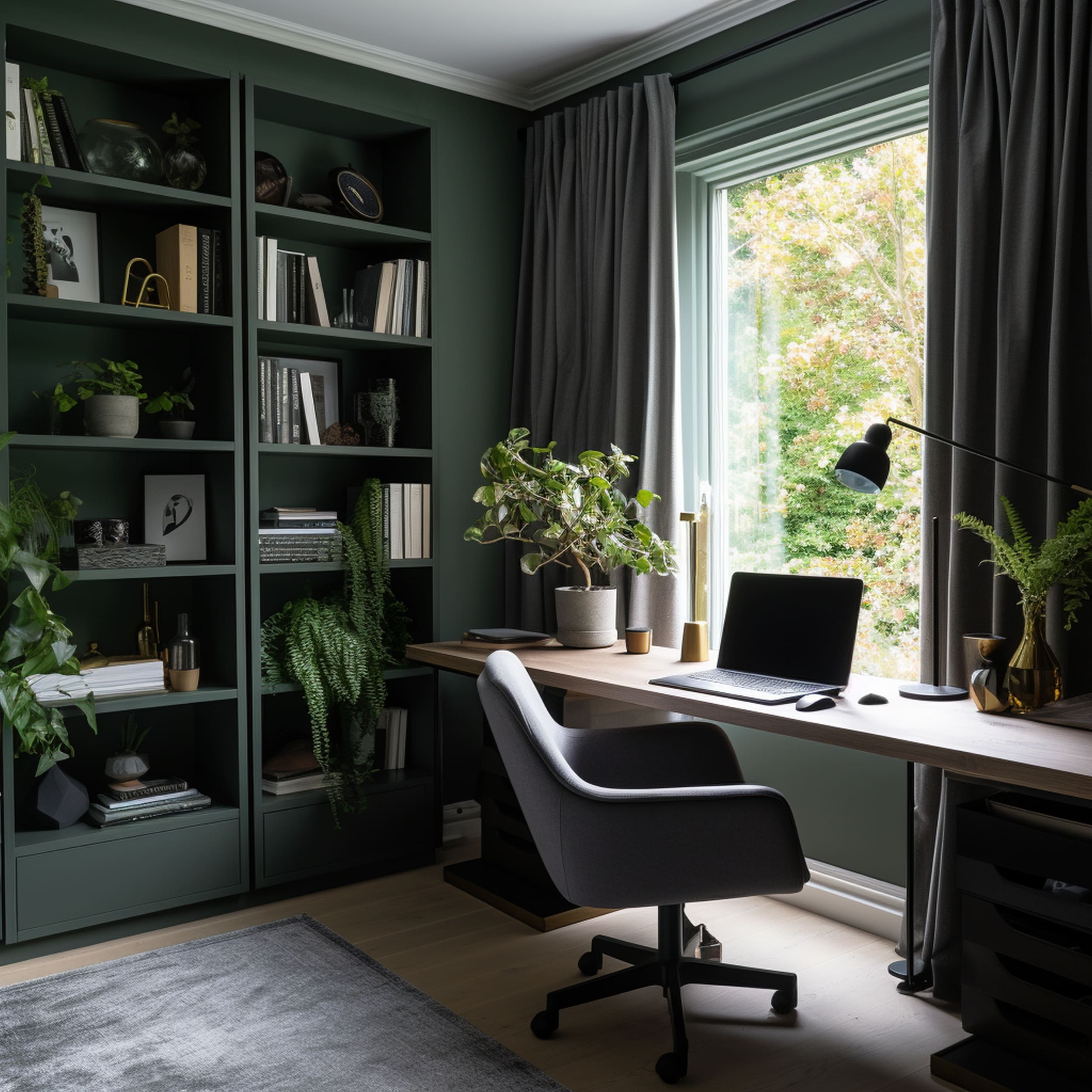 If you prefer a more vibrant shade of green for your walls, it's a good idea to select a more elegant curtain color to balance out the design. A dark gray tone seems like the best choice to add a sense of classy sophistication and prevent the stylish walls from feeling too intense. Bringing in a cool neutral tone can enhance the modern appeal of the green while maintaining the atmosphere a little more formal. Gray curtains complement the fresh style of green walls very nicely in this modern home office.




4. Orange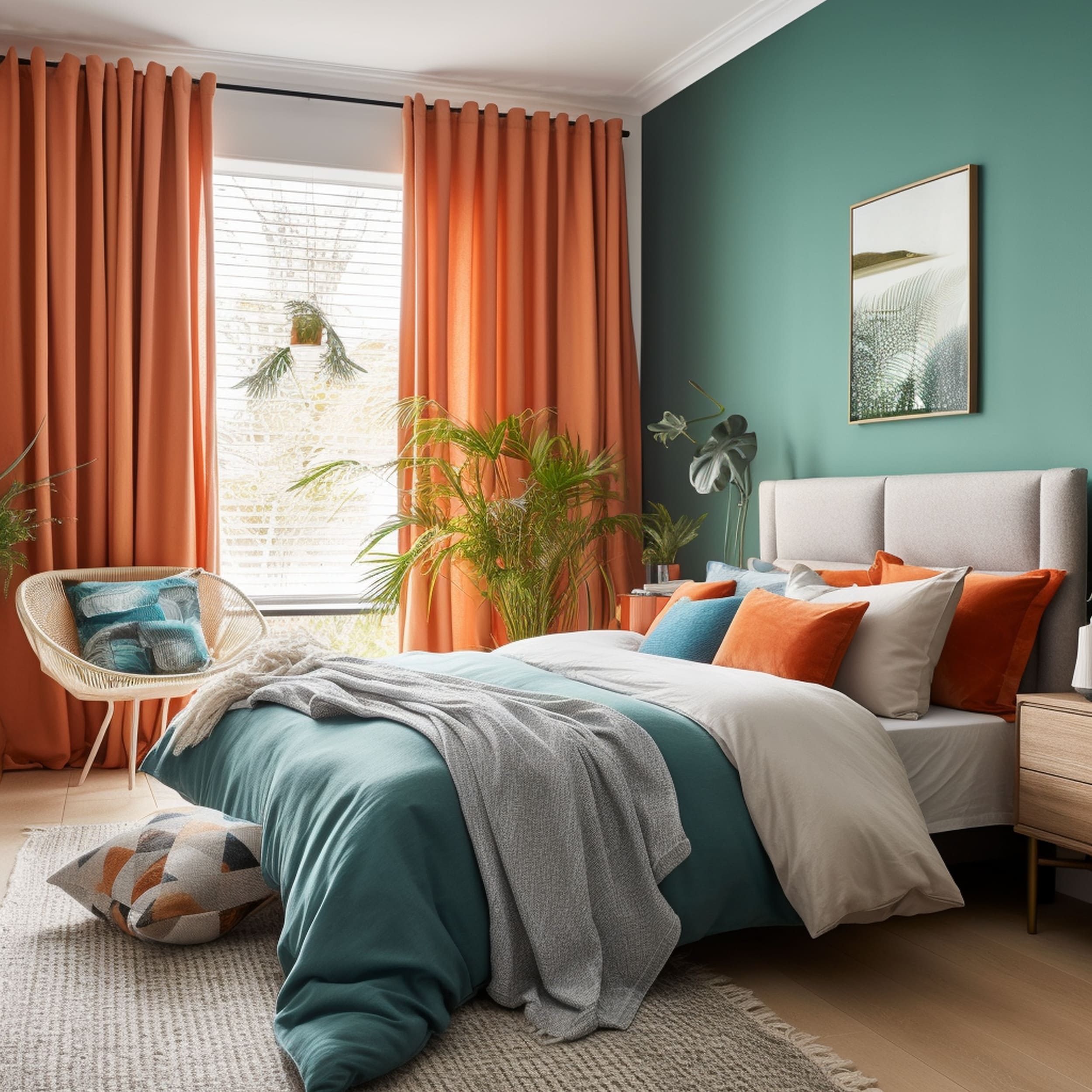 Anyone interested in creating a distinctive coastal color palette should try combining green walls with orange curtains. This can be seen as a bold color mix where the radiance of fiery orange complements the subdued elegance of green. Considering the vibrance of orange, it's best to create a more eye-pleasing contrast by selecting a light green style such as this blue-green accent wall in this coastal bedroom. Unless you maintain visual cohesiveness with other orange accents, the bold-colored curtains might appear out of place.




5. Off-White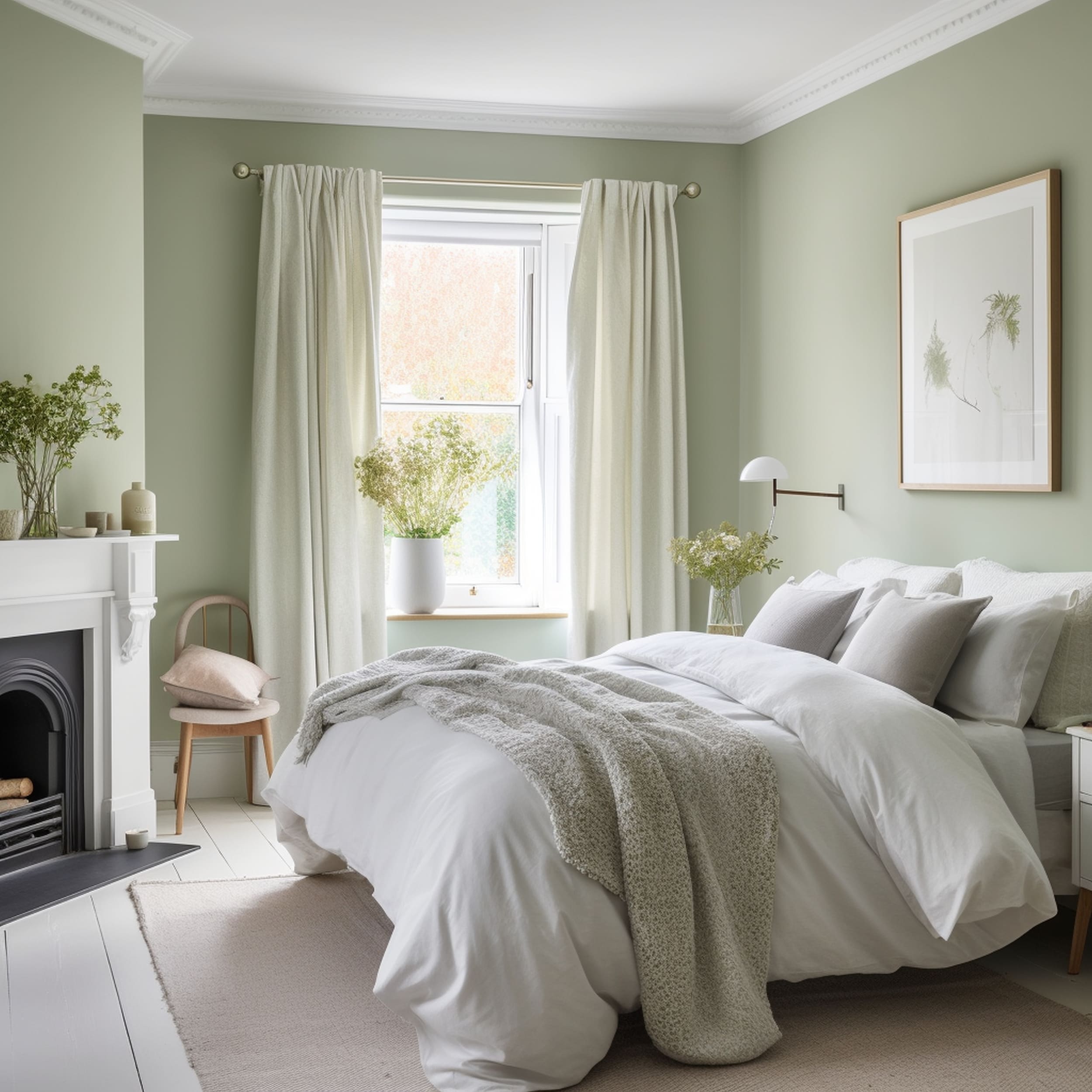 Neutral colors appear to form a particularly charming look together with green walls. If you're looking for a balanced style between crisp snow-white and yellowish cream, try integrating off-white curtains. They can appear effortlessly chic against green walls, especially when combined with lighter shades such as mint or sage. Although any room can appear stylish with this pale color palette, it's safe to say that the bedroom atmosphere benefits the most from the serene vibes of mint green walls and off-white drapes.




6. Navy Blue





Want to go all out on the charming appeal of cool tones? Green walls can look stunningly bold together with blue curtains. If you choose a fairly saturated green shade, it's recommended to select a darker type of blue such as navy. It's a suitable hue to introduce a subtle elegant vibe to the room. Aside from integrating additional navy blue elements throughout the space, you should also consider a patterned look for the curtains to harmonize with the vibrant style of the green wall.




7. Tan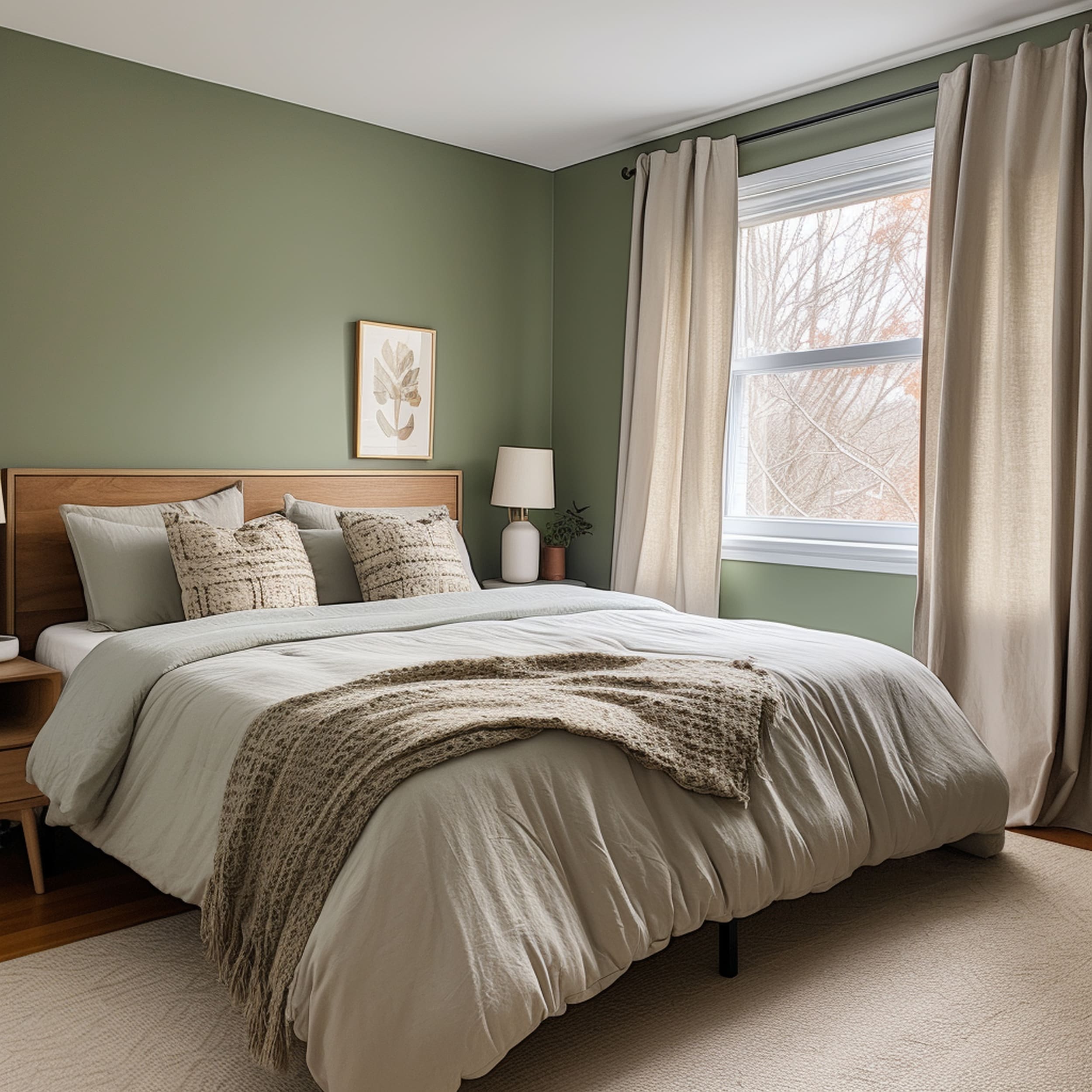 Tan is another solid neutral shade that will ensure a no-fail design approach when it comes to the color of curtains against green walls. This is a close cousin to beige that is frequently encountered in bohemian or desert-inspired decor styles. Tan shows off great versatility because it's paired very elegantly with sage green walls to create a relaxing traditional bedroom atmosphere. Keeping the color palette restricted to just tan and green can add a charming visual effect as the two colors complete each other.




8. Green





Instead of creating a strong contrast or trying out bold color combinations, the safest choice is to use a matching style for both the walls and the curtains. Try a similar shade of light green to complement the beauty of the walls. Going for a darker tone is recommended if some amount of contrast feels necessary. Even though the tonal variation can be really subtle with green curtains, it's an inspired choice to create a more cohesive design.