This post may contain references and links to products from our advertisers. We may receive commissions from certain links you click on our website. As an Amazon Associate Rhythm of the Home earns revenues from qualifying purchases.
Share this article:
Brass has managed to prove its timeless qualities in modern times by consistently making appearances through various design styles. It's safe to say that striking brass elements bring a vintage air to many interiors. While polished varieties of brass maintain sleek styling anywhere, unlacquered options are often more effective to display the timelessness of the metal because of its charming patina gained over time. Decorating with brass can pose a challenge when it comes to fitting the glossy look of the metal in different color schemes. Let's explore the best colors to combine together with brass fixtures and various decorative accents.




1. Teal Blue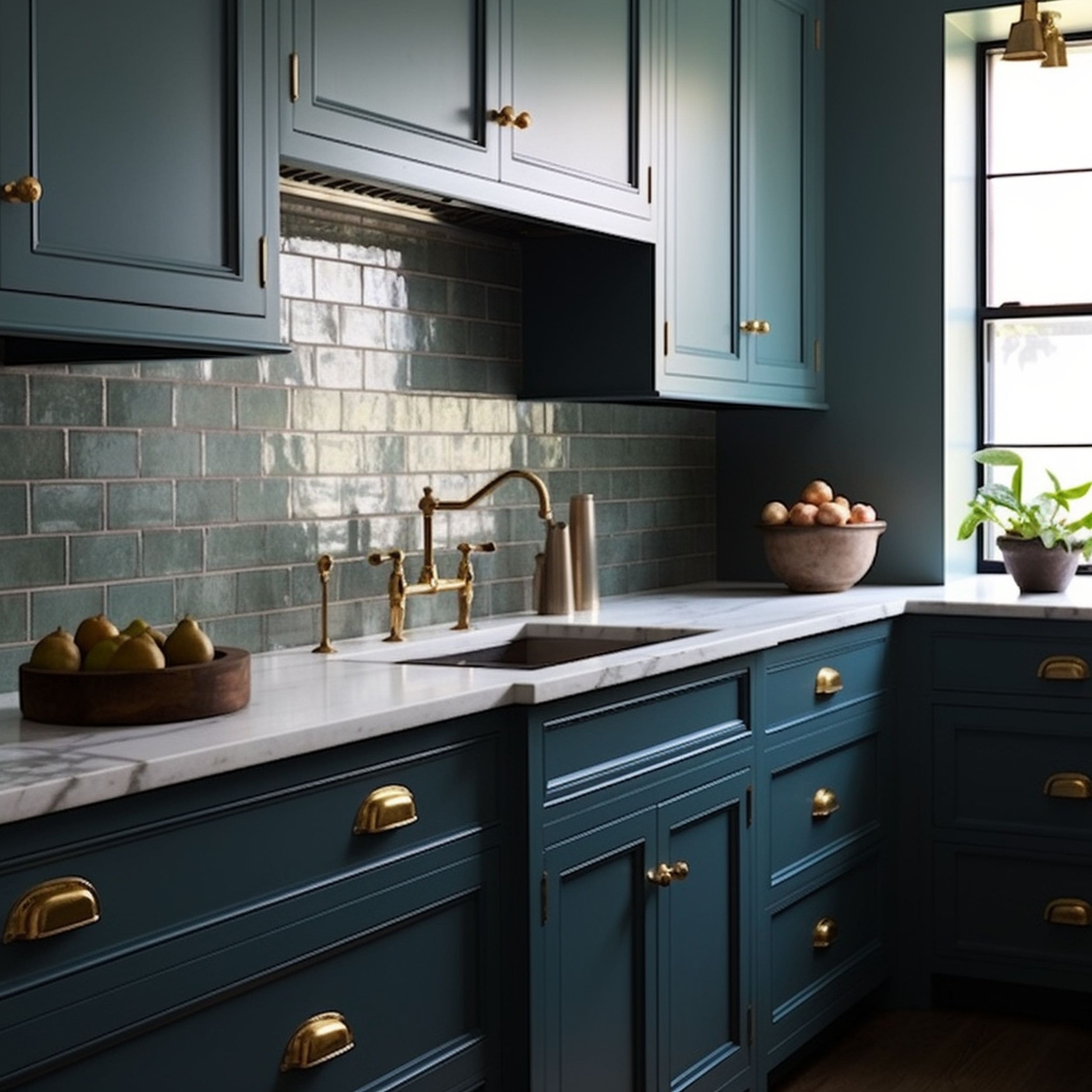 Pairing blue with brass has become a classic design approach for many modern kitchen styles. There's something about this combination that simply evokes a feeling of timelessness. The serene vibes of teal blue cabinets are beautifully emphasized by the shiny metallic appeal of brass fixtures. Whether you prefer a pale or deep tone style, it's safe to say that any kind of blue look provides an excellent backdrop for brass elements.




2. White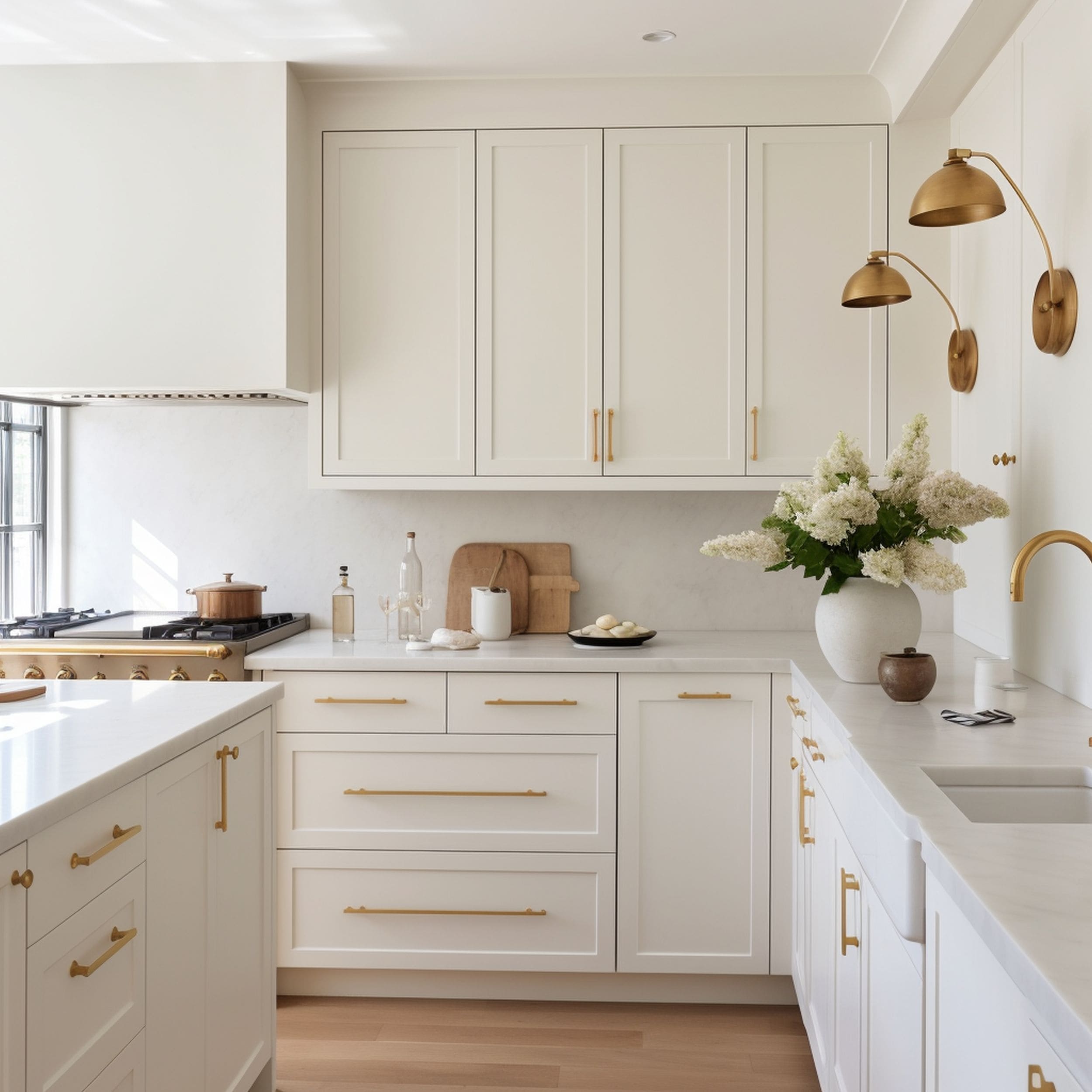 When it comes to understated color combinations, white will often make an appearance. If you're searching for an ideal background to show off brass accents, it's a good idea to go for a white color scheme. You will be able to make any luxurious fixtures and hardware elements stand out. The metallic shine of brass will create a powerful contrast against the clean white look of cabinets and countertops.




3. Dusky Pink





Pink and brass might feel like an unexpected pairing but the two tones can synergize surprisingly well. If you're aiming for a more vintage look, it's worth trying out this color scheme. Make sure you select a dusky pink tone that will appear rich and sophisticated with the addition of contrasting brass metallics. It results in a classic age-old glamorous vibe that's extremely refreshing for rejuvenating the style of modern bathrooms.




4. Black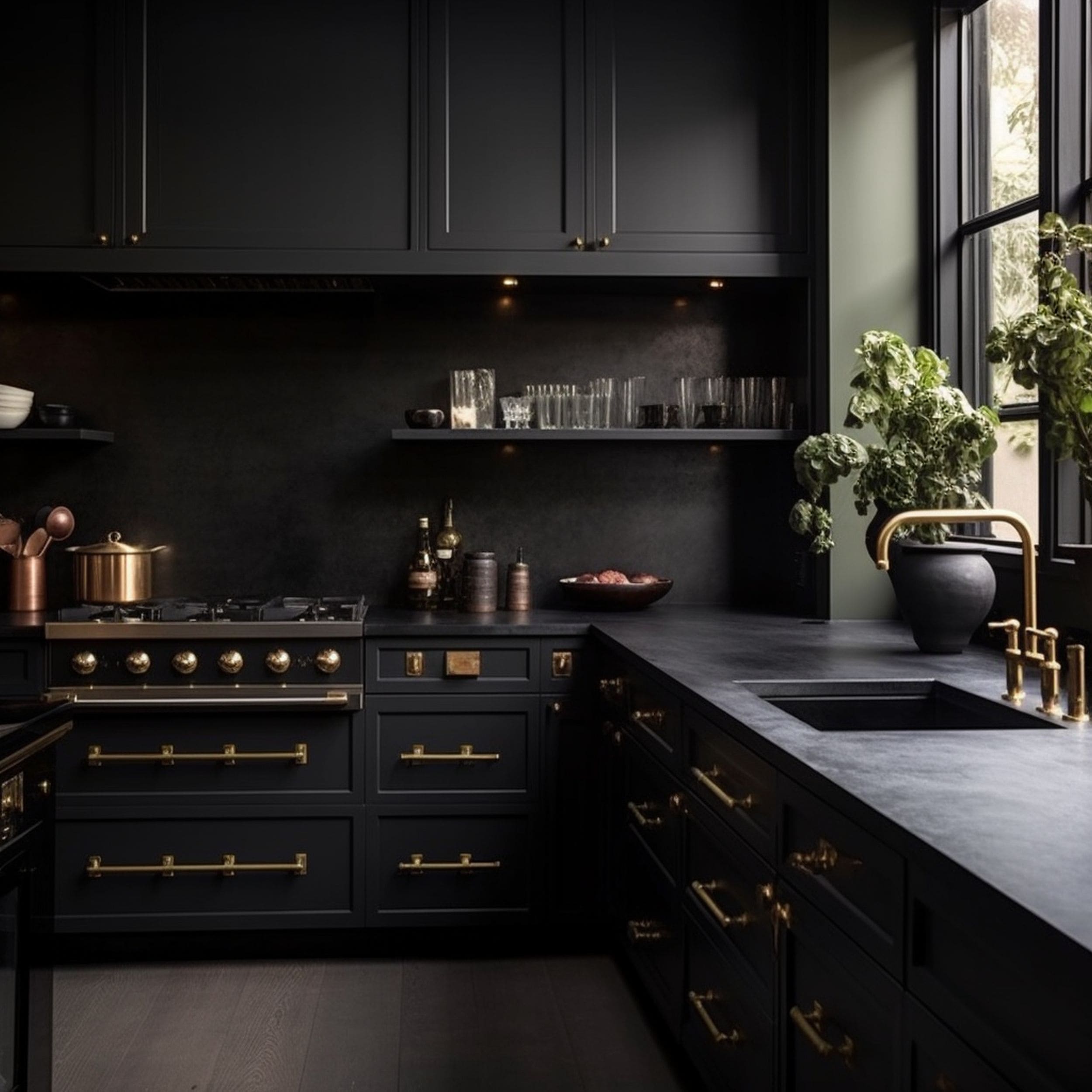 Looking to take the color scheme to a new level of drama? Consider mixing together black and brass. Having a jet-black kitchen can already be considered a bold move but if you integrate brass elements, you can obtain a supreme maximalist effect. This dark space is elegantly warmed by brass. Notice how the metallic punch feels stronger due to tiny details sprinkled in key places instead of using a single big dose of golden brass. Aside from the intense color contrast, this kitchen stands out due to the playful interaction of different textures.




5. Light Gray





If you don't want to commit to a bold look when using brass, the safest choice is to rely on neutrals. A light gray shade works like a charm to artfully emphasize the metallic beauty of brass fixtures. The resulting contrast is more elegant compared to clean white styles. Pick a light or warm gray tone if you want to integrate brass accents more cohesively. Although any pale color scheme feels suitable for brass, light gray is one of the best options to bring out the high-sheen finish of the metal.




6. Forest Green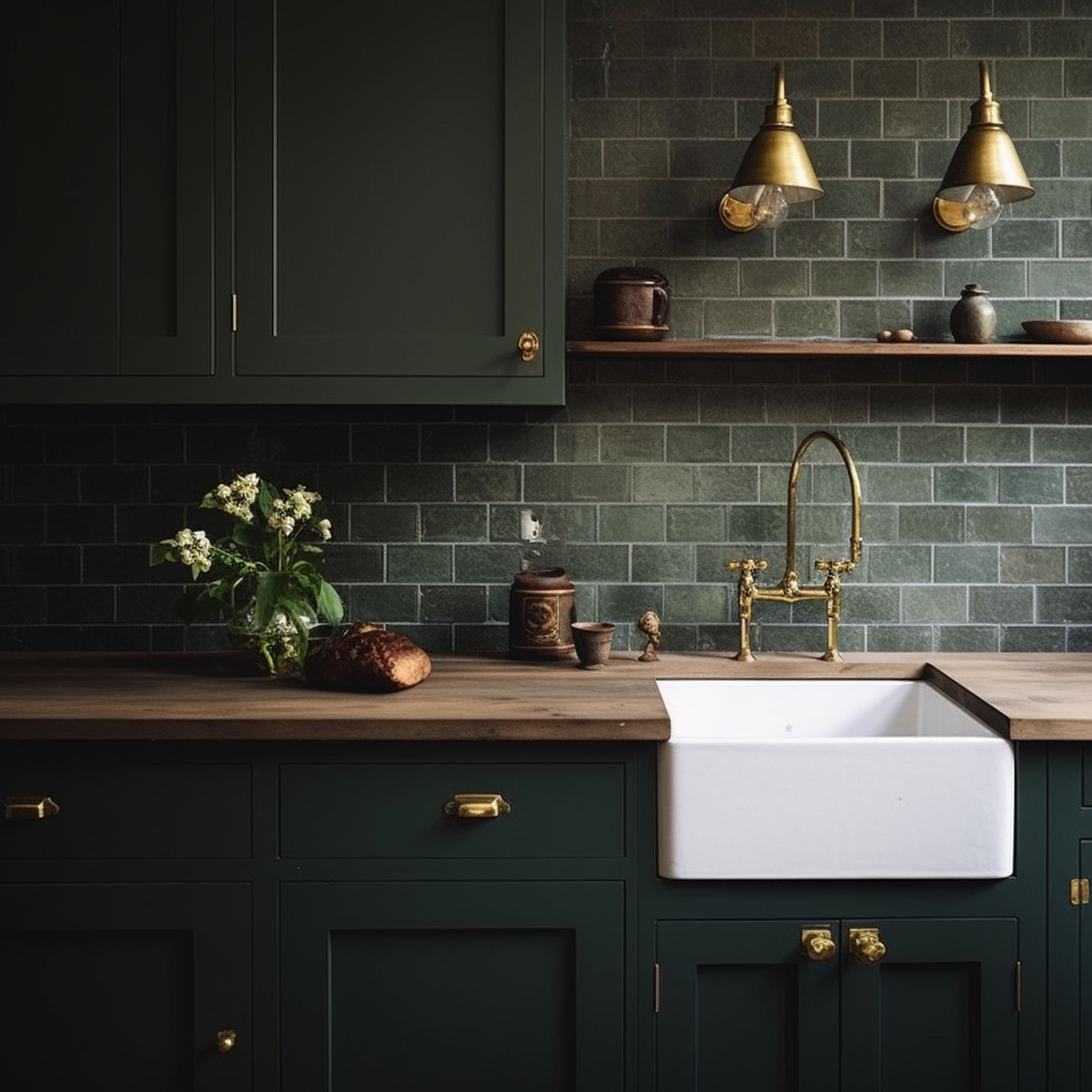 As opposed to gold which packs some extra shine, brass gives off a more earthy vibe. It's paired more easily with colors inspired by nature such as forest green. This is a fairly bold combination at a simple glance. However, it's quite easy to balance the two colors together by adding just the right dose of luxe with the help of brass-finished elements. Modern color schemes focused on forest green and brass should also incorporate other creative tones like dusky pink to maintain a fun atmosphere.




7. Turquoise





Exotic shades of blue look amazing when accented by brass details. Turquoise is probably the best example because it's often paired with metallics to add an antique air to the space. This bright dining area shows off the playful interaction of turquoise and brass through well-chosen elements on a clean neutral background. Whereas the turquoise chairs accentuate the tropical vibe of the space, the brass light fixtures further emphasize the sophistication to keep an elegant visual balance.




8. Neutrals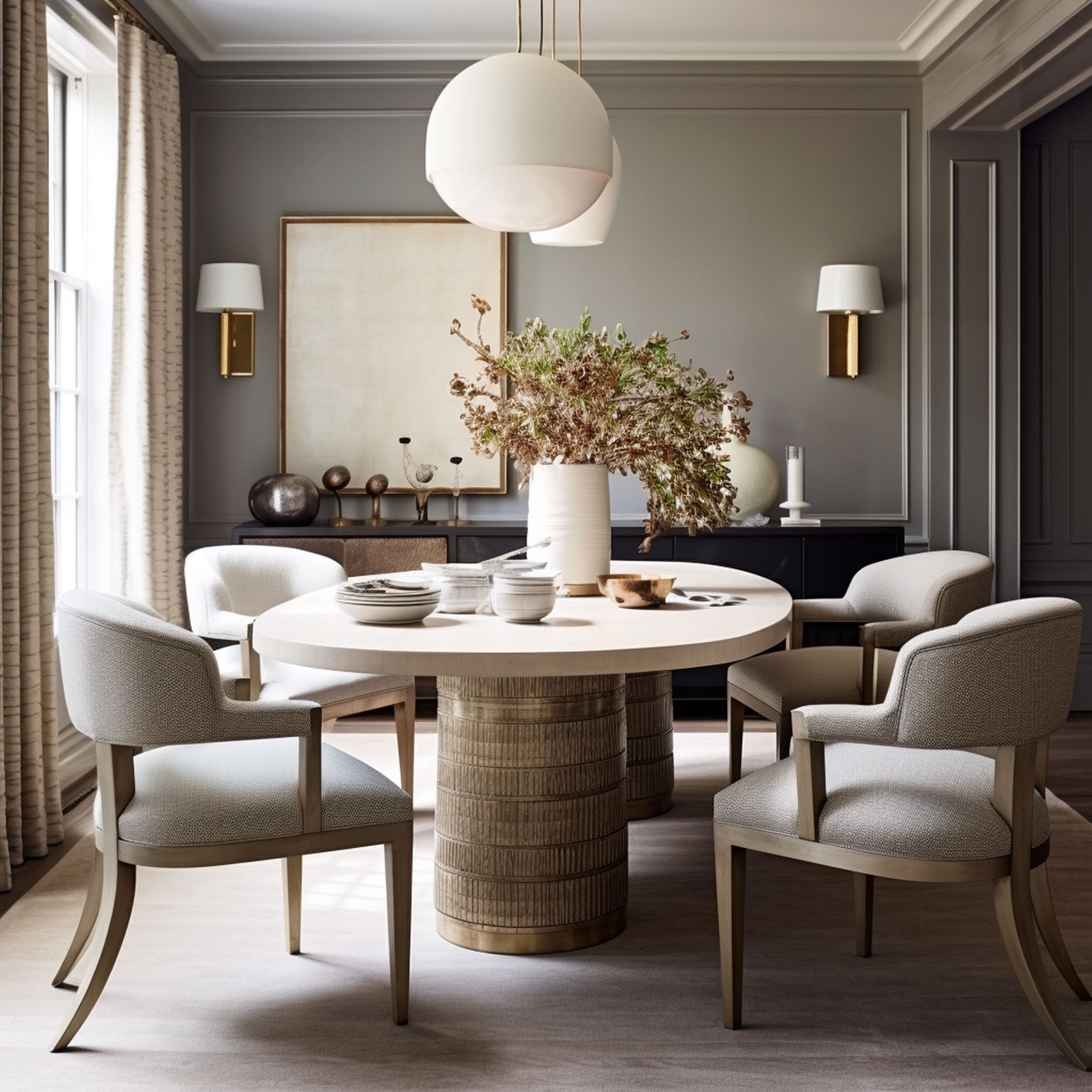 Want to integrate brass elements as stealthily as possible? One inventive solution is to use neutral colors. Beige, cream, or tan are all reliable shades to consider if you want to create a welcoming background to display the metallic sheen of brass. Wood tones are highly recommended if you favor a more natural aesthetic. The best part about using a neutral color palette is that brass can look stunning in both modern and rustic interior decor styles.




9. Dusky Sage Green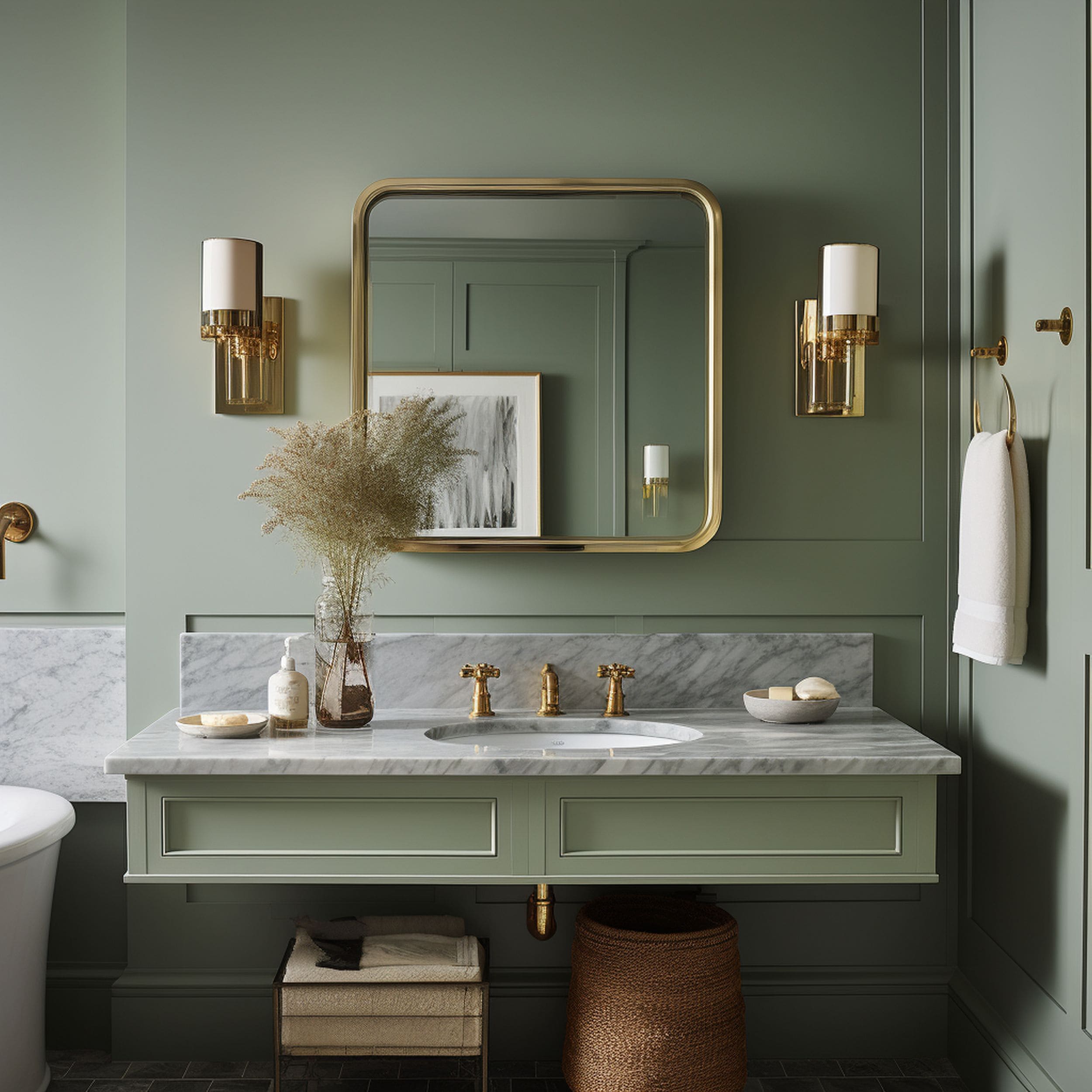 Dusky sage is another sophisticated shade proving that green and brass are an amazing combination. It's highly recommended for anyone who enjoys the idea of a serene color scheme with a touch of rustic charm. This bathroom is packed full of style thanks to the creative blend of dusky sage green and vintage brass fixtures. Modern lines help to maintain the design fresh without impacting its antique appeal. The marble sink further enhances the luxurious visual appeal of the room.




10. Navy Blue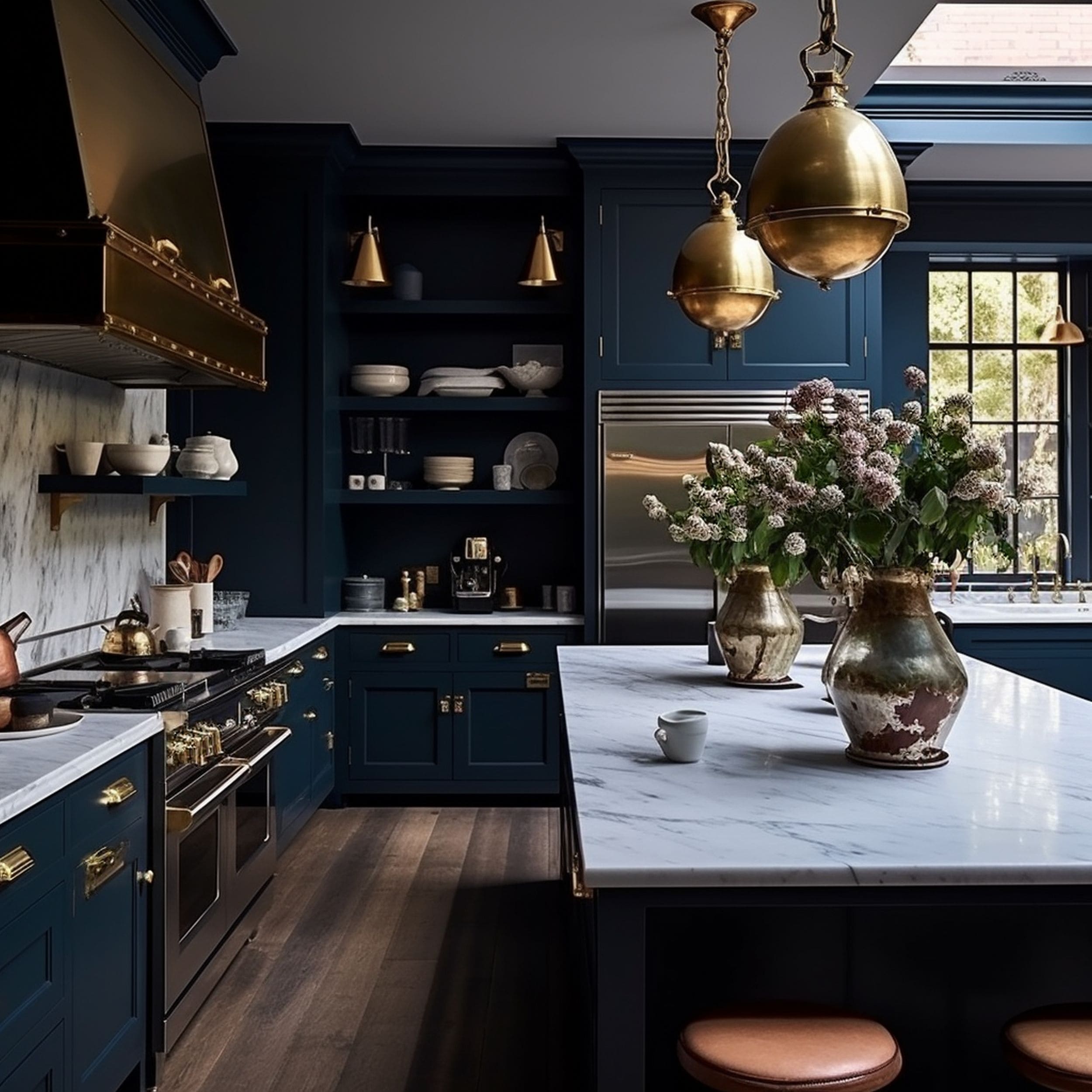 A dark tone of navy blue can instantly add an air of sophistication regardless of the other colors used. By mixing in some glitzy touches of brass, you can enhance the elegant vibe of this blue shade. Given the strength of deep navy, it's only recommended to include the color sparsely in a primarily neutral space. The addition of brass matches the classy appeal of the blue without overwhelming its strength. It's a solid complement if you plan to get the most out of a navy blue color palette.




11. Burgundy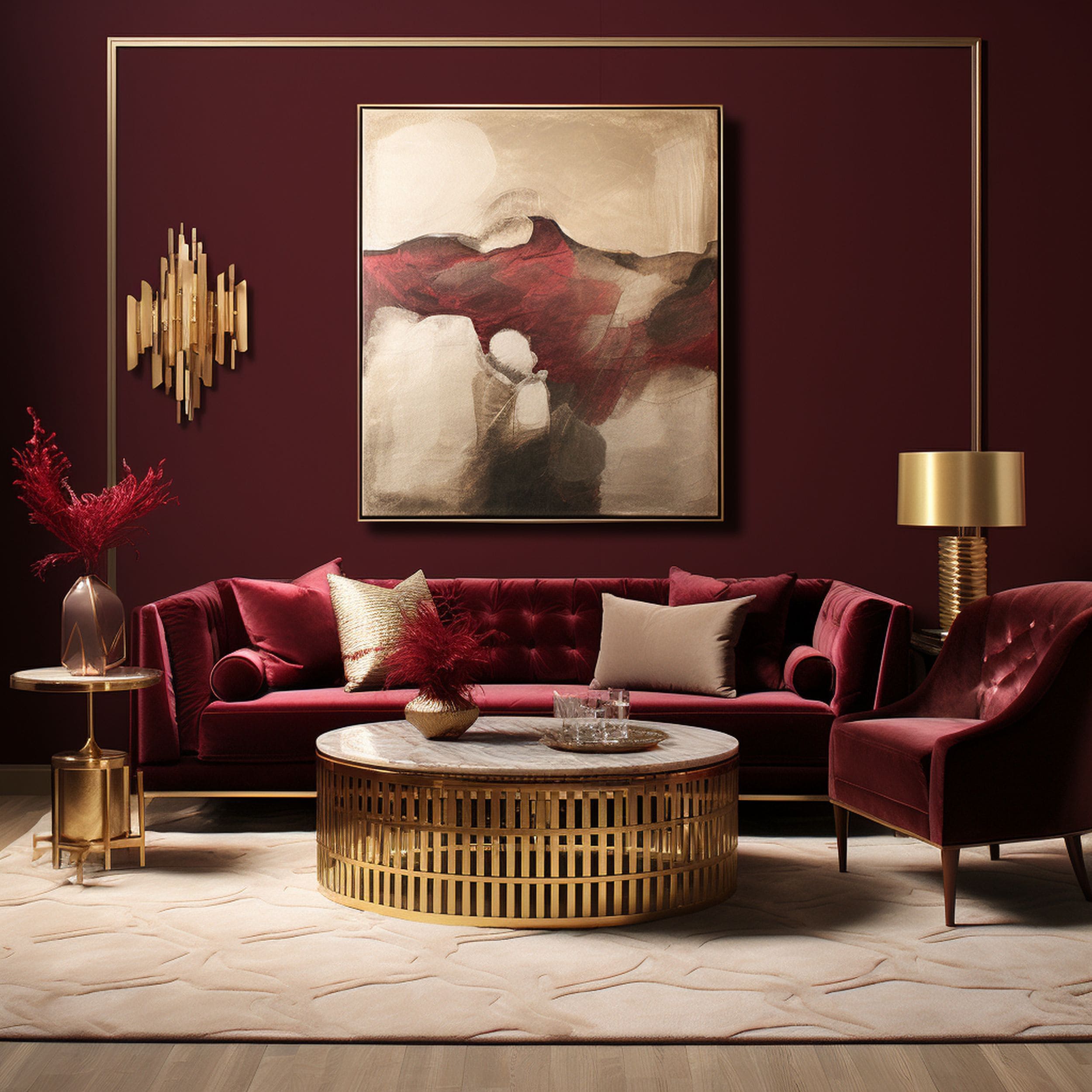 Although most shades of red don't go with brass very well, burgundy is an important exception. Thanks to its darker style, this color works like a striking backdrop for the elegant showcasing of metallic brass elements. To make this sophisticated combination stand out properly, it's also recommended to include a solid dose of neutrals like beige. Brass can be incorporated into color schemes in multiple ways. Although it's most commonly used in kitchen or bathroom fixtures, it can also make a stunning appearance in the living room.