This post may contain references and links to products from our advertisers. We may receive commissions from certain links you click on our website. As an Amazon Associate Rhythm of the Home earns revenues from qualifying purchases.
Share this article:
As opposed to other decor styles, bohemian spaces can show off an impressive selection of distinctive color tones. If you enjoy the idea of being carefree when decorating, you'll probably love the versatility of bohemian decor. When it comes to the color scheme, there are no restrictive rules to pull off an authentic boho look. However, it's usually best to focus on creative color mixes that incorporate neutral tones and warm shades. As the decor style takes heavy inspiration from nature, you should expect to see lots of earthy hues and touches of jewel tones that work well together with different layers of neutral colors.




1. Pastel Pink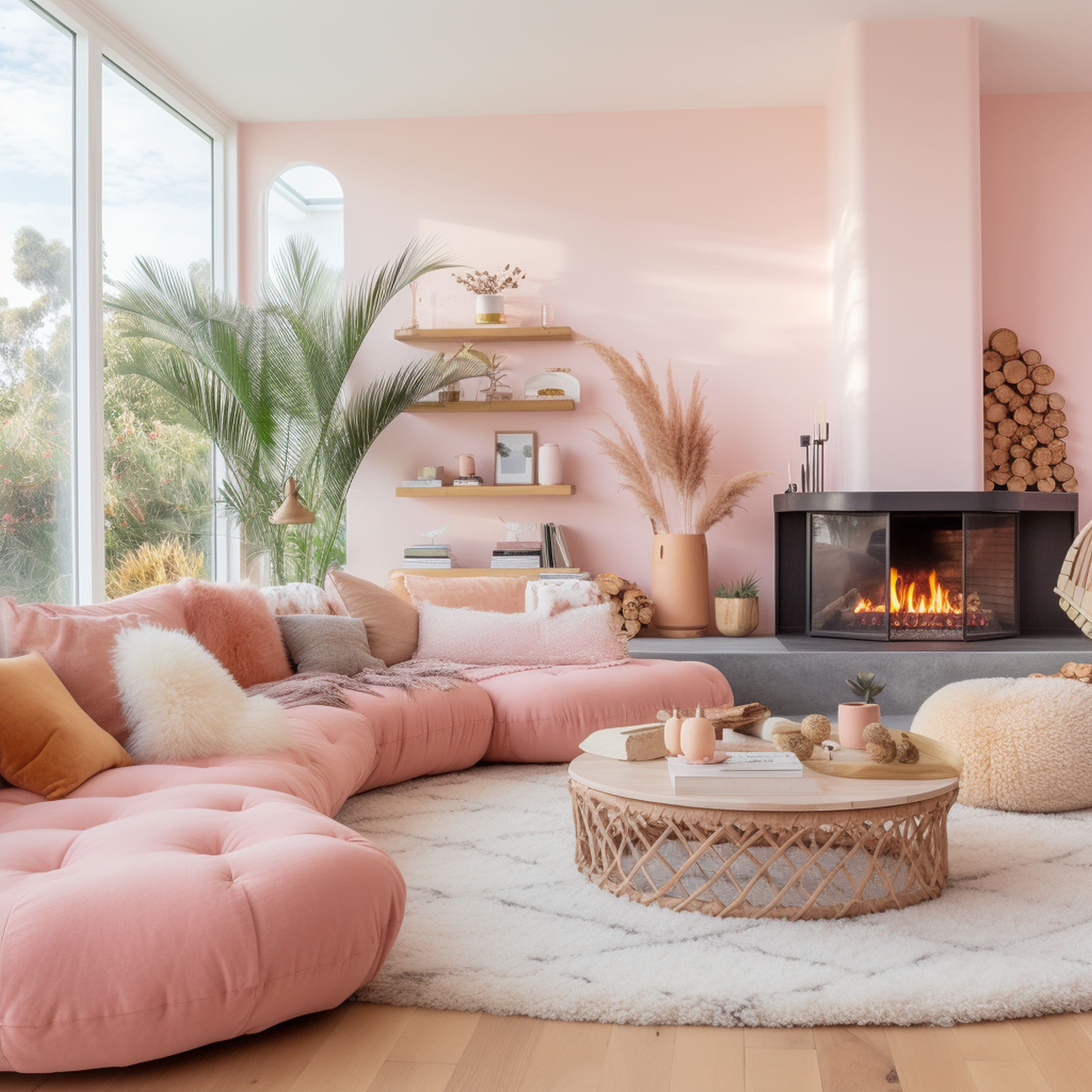 With the help of a pastel color palette, you can bring a refreshing vibe to any bohemian interior. A great soothing tone to use is pastel pink which can add a feminine style to a classic boho space based on neutrals like white and gray. Although this soft shade of pink is well integrated into kid-friendly spaces, it can be suitable for adult areas when used as an elegant accent color.




2. Mustard Yellow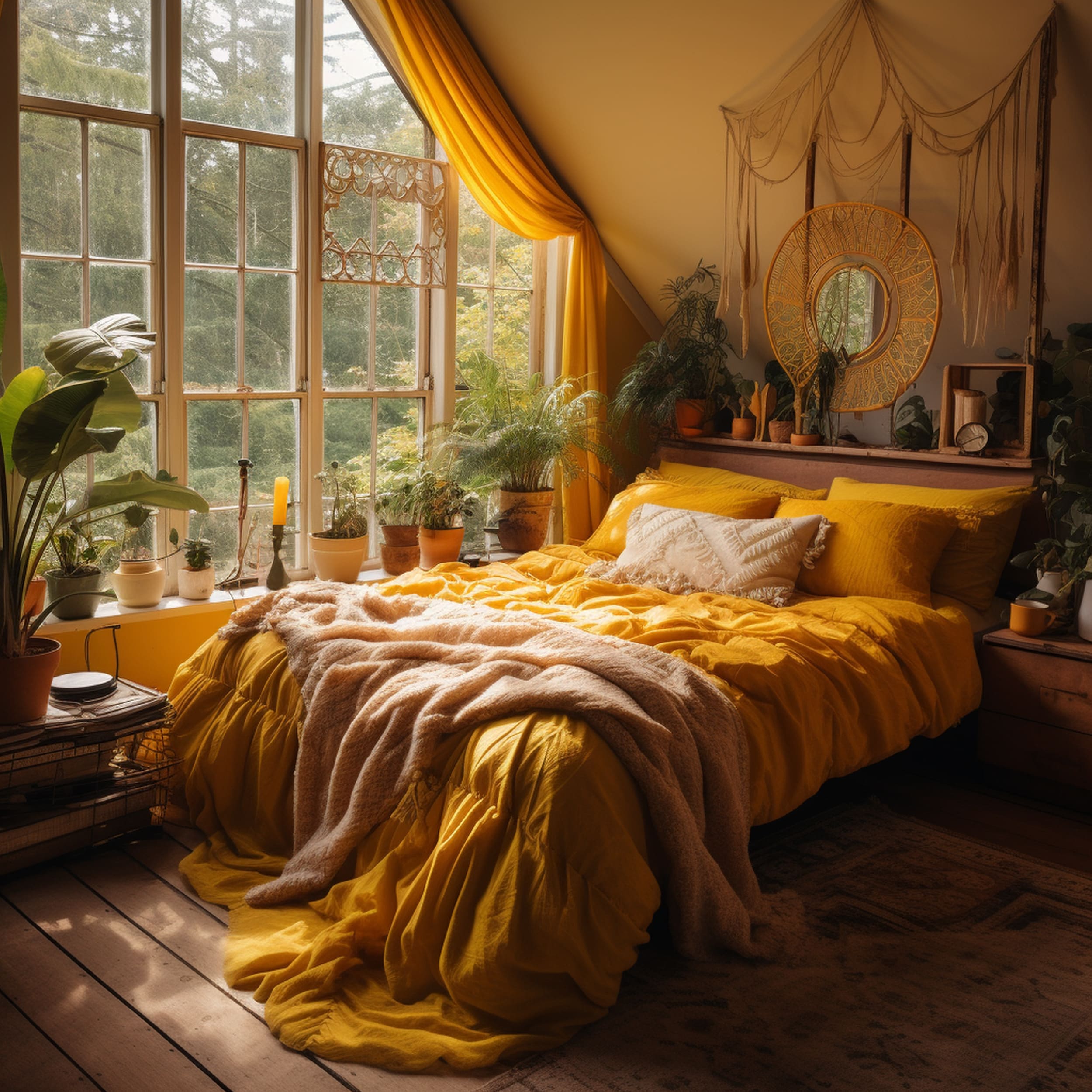 Neutral colors tend to dominate bohemian designs as they provide the ideal backdrop for more vibrant tones to shine. A great example is mustard yellow which brings a vintage vibe to any elegant boho interior. This cheerful yellow hue can instantly brighten up the atmosphere and infuse the neutral space with some welcomed energy. If mustard yellow feels a little too bold for your style, you can complement its natural beauty using warm neutrals like tan or leather brown.




3. Sand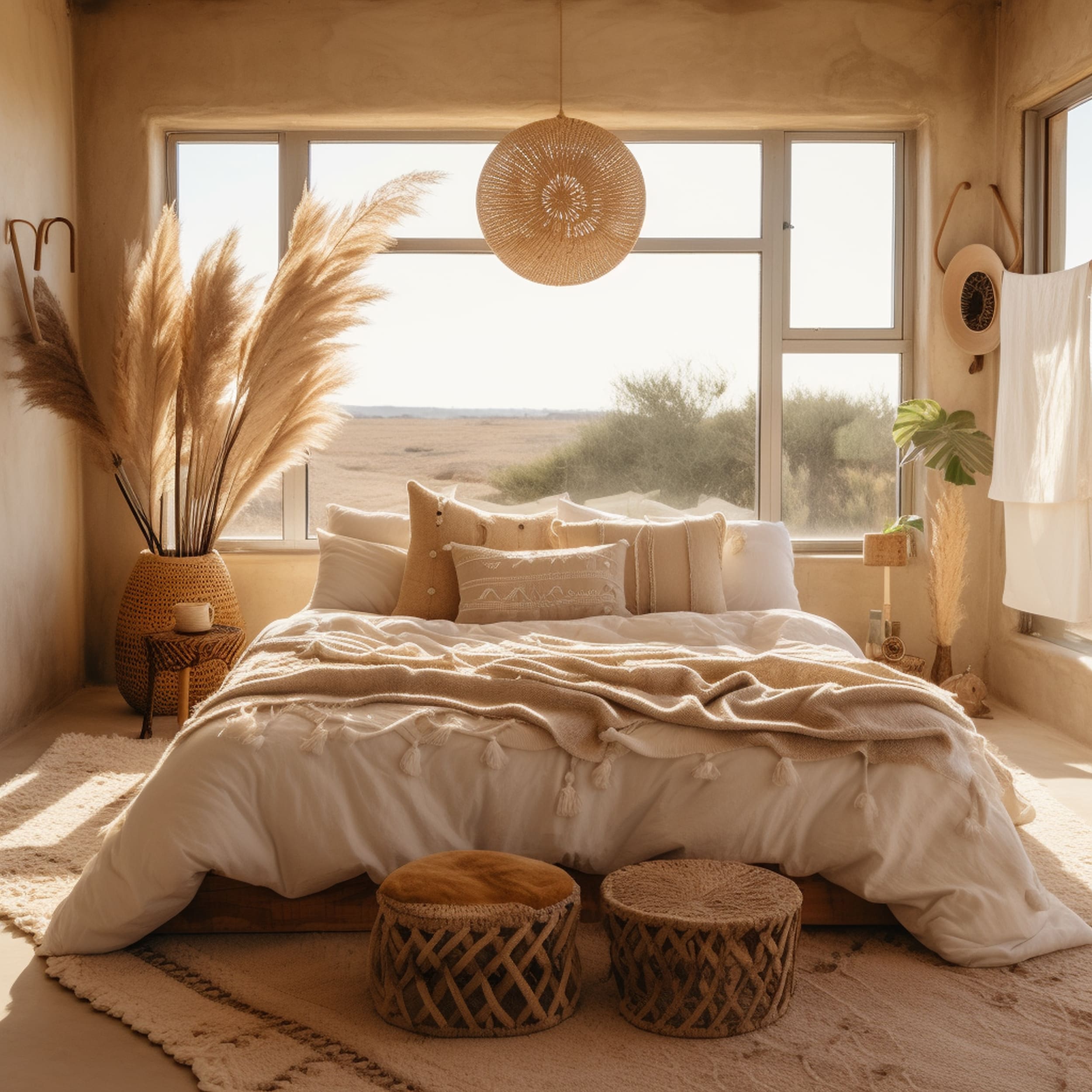 Somewhere between light beige and creamy white, a sand color can be used reliably if you want to add some strong beach vibes to your boho decor. Check out this relaxing bedroom where sandy neutrals recreate a stunning connection to nature. The bohemian decor style features a sense of rustic elegance that's best captured by using sophisticated neutral shades. Sand-colored elements elevate the characteristic boho aesthetic and enhance the coziness of the bedroom as well.




4. Teal Blue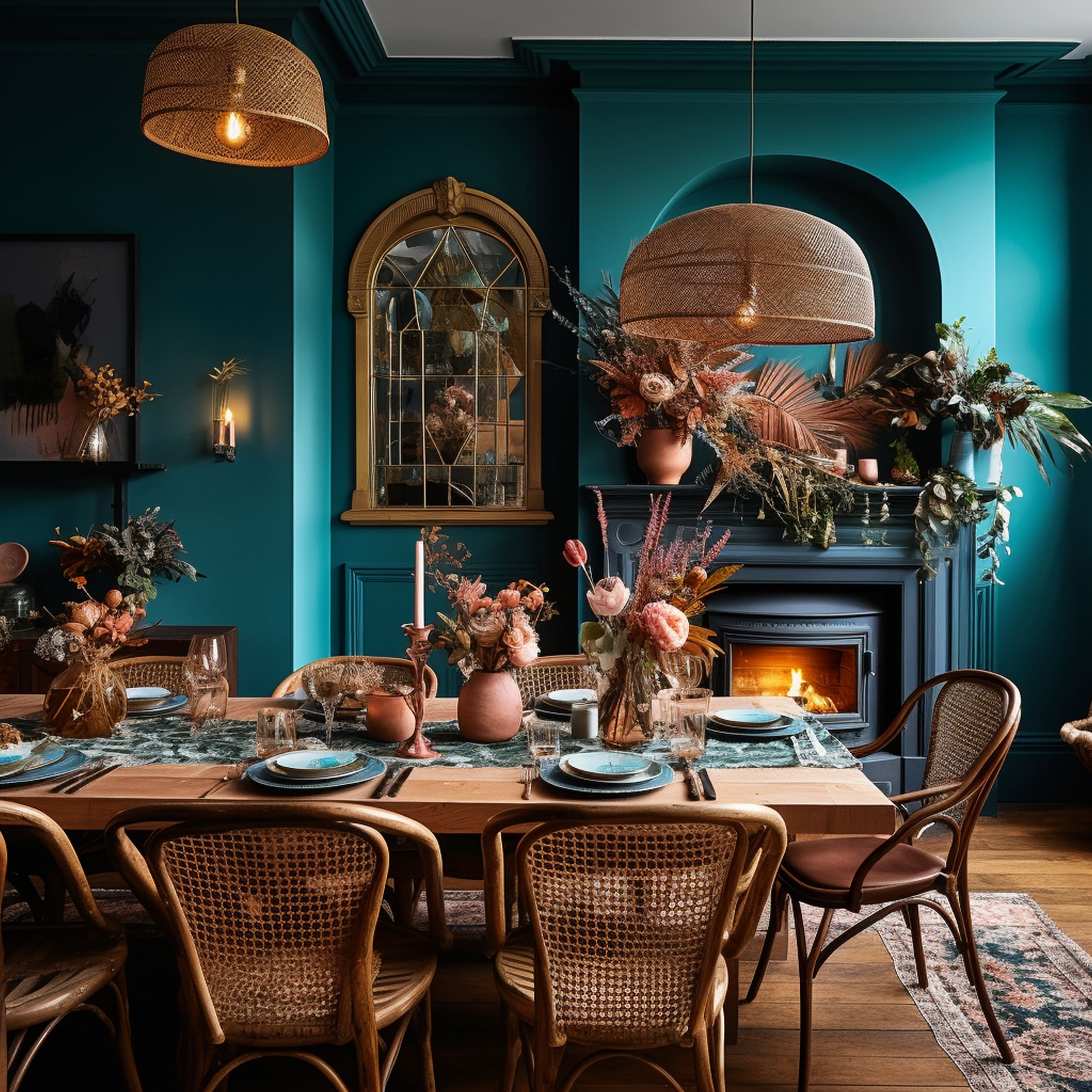 Looking to upgrade the level of drama in a boho space? The best solution is to make use of an intense jewel tone that brings a sense of rich vibrancy when paired with the usual neutral-colored elements. Teal blue represents a great example because it's immediately reminiscent of ocean waters. This bohemian-inspired dining room incorporates a solid dose of teal through its painted walls. It's a bold aesthetic that needs a proper neutral backdrop to function.




5. Terracotta Orange





Blending together solid warmth with earthy calmness, terracotta orange can be considered a must-have tone to include in your bohemian color palette. It's sometimes paired with shades of green but terracotta looks best in a space that's dominated by neutrals. Although it lacks the usual vibrancy of other orange tones, terracotta can still make a bold visual impact. This color is particularly attractive when blended together with other warm tones such as yellow and wood hues.




6. Emerald Green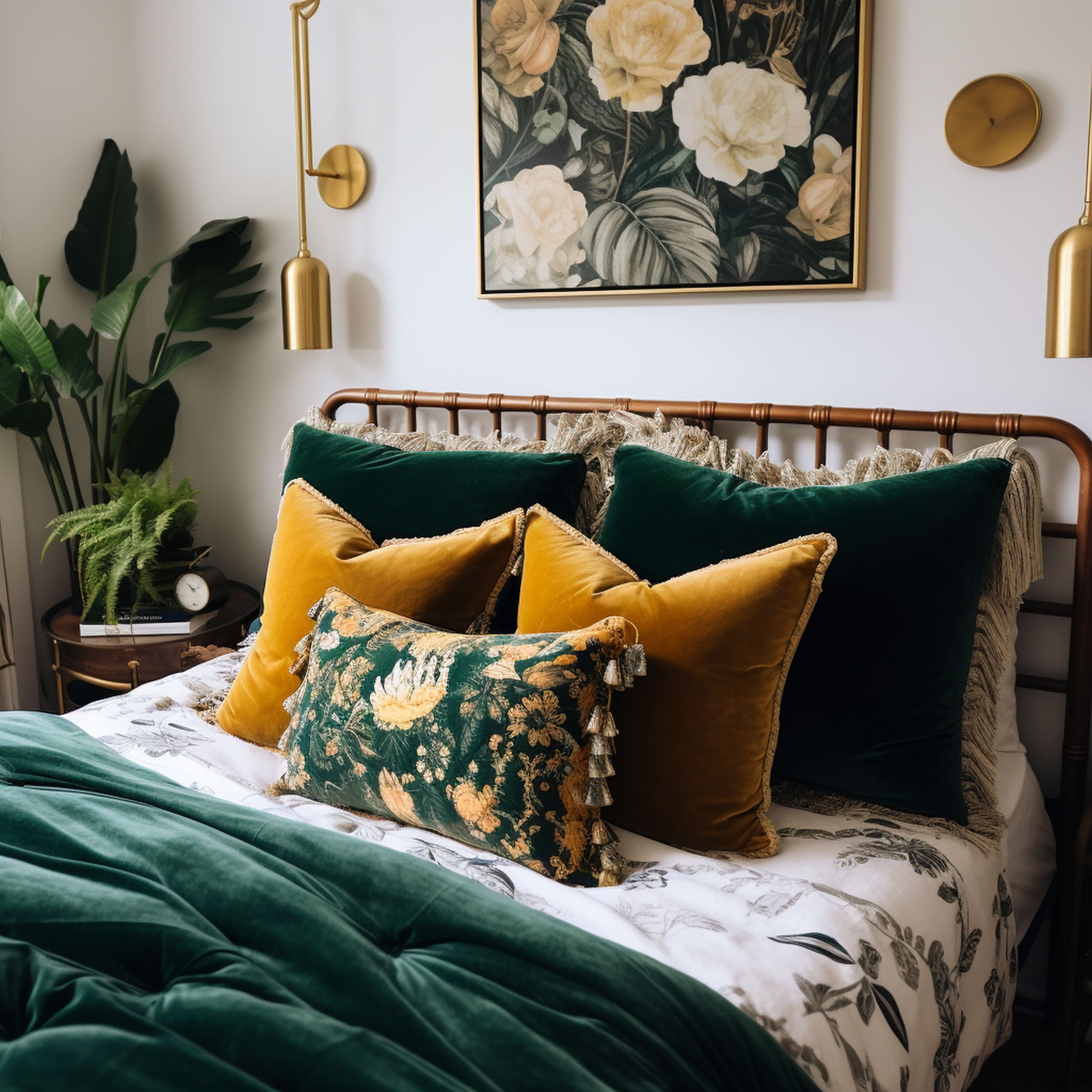 Another stunning jewel tone, emerald green works like a charm for vibrant bohemian room styles. Due to its bold appeal, this shade of green is mostly used sparsely, often just as an accent for neutral colors. If adding an emerald green wallpaper to your bedroom feels too maximalist, you can focus only on small splashes of the jewel tone. A great example is using throw pillows upholstered in soft velvet that brings a refined textural dimension to this luxurious shade of green.




7. Tan Brown





Many modern design styles tend to neglect brown but this is not the case for bohemian decor. There are lots of attractive shades of brown that feel right at home in boho-inspired interiors. Tan brown often stands out because of its great visual balance. Although it seems like a standard neutral, this brown hue boasts earthy richness that provides some extra sophistication to the color scheme. A tan leather couch can easily become the centerpiece in any modern bohemian space.




8. Burgundy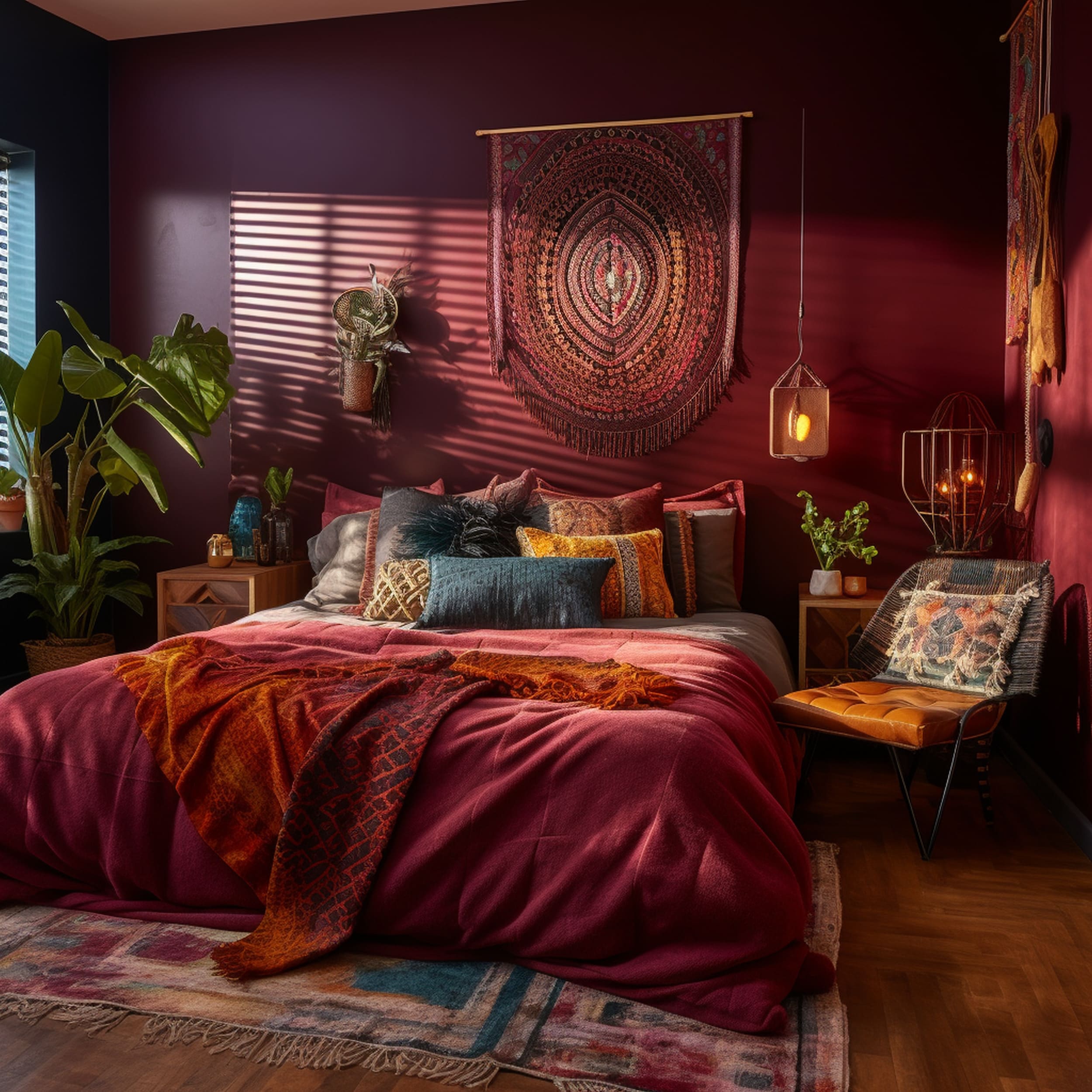 Red is a more uncommon color when it comes to bohemian room designs. However, certain deep shades of red can be used effectively to add a brilliant visual effect. Burgundy is one of them because it makes a stunning contrast against the usual neutral backdrop of boho spaces. This red tone can sometimes even act like the background color in a modern hippie-style bohemian design. Take a look at this gorgeous burgundy bedroom that offers a mesmerizing decorative effect when used on the walls and bedding accessories.




9. Mint Green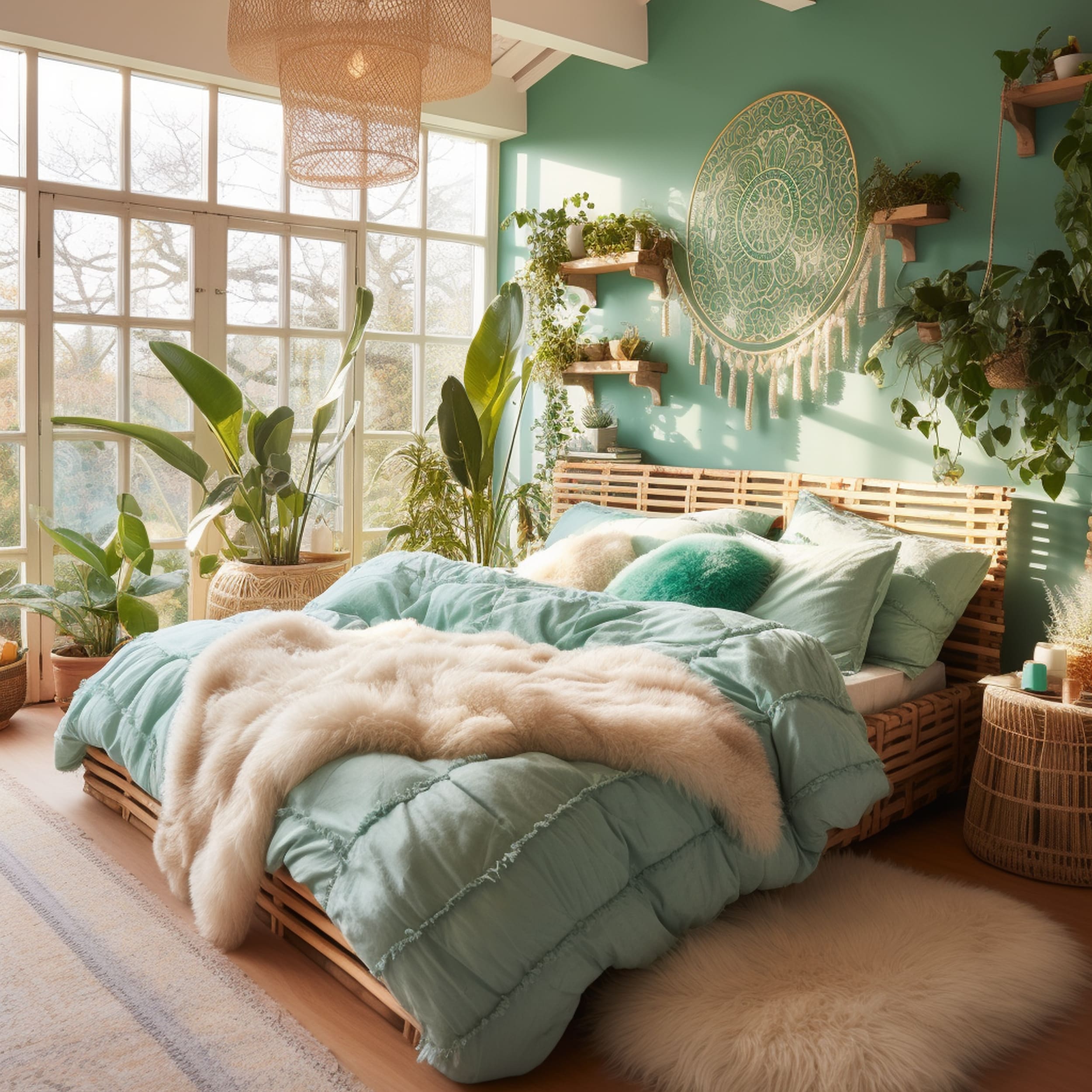 Considering its abundance in the natural world, it's not surprising to see that green is a popular color in rustic bohemian decor styles. Mint green can be an ideal complement to add some fresh vibes to brown and beige elements. This is a particularly serene shade of green that can be beautifully accented when decorating with plants. Although it's a pretty straightforward color scheme, green mixed with brown offers some timeless boho appeal to any space.




10. Light Gray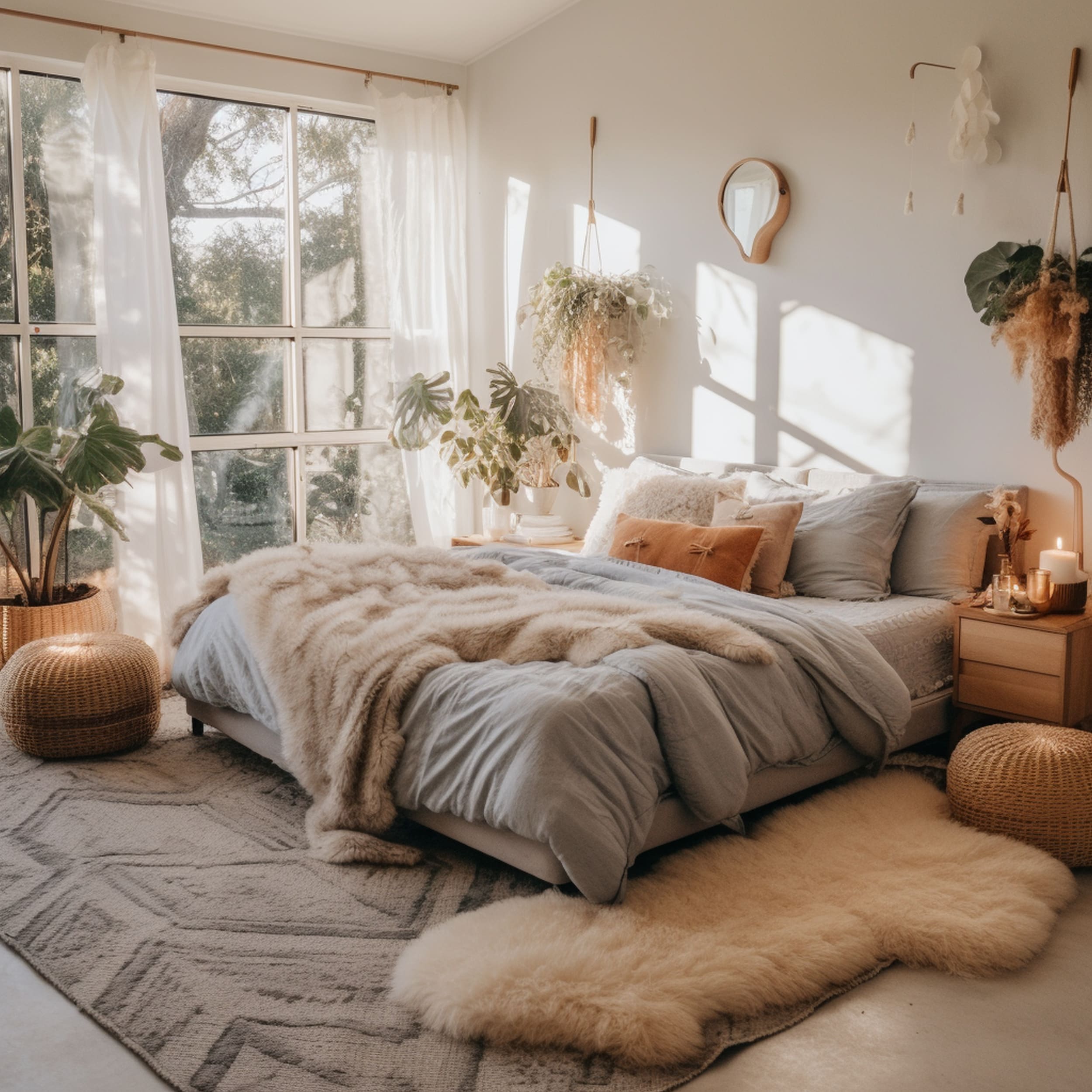 Gray might have a strong association with elegant and formal interiors but this cool neutral is also a staple of casual bohemian decor. Light gray should be combined with warmer neutrals such as beige and cream to maintain a harmonious look. Thanks to the myriad of soft textures used in a typical bohemian room, it's safe to say that accentuating the coziness of the space takes priority for this design style. Soft shades of gray can complement the neutral atmosphere and help to create a romantic boho color scheme.




11. Burnt Orange





Burnt orange is a color shade that can be seen pretty often in boho-inspired spaces. Compared to vibrant orange hues, burnt orange feels more mature and much cozier. For that reason, it's a gorgeous addition to a color scheme dominated by ivory, beige, and brown shades. Burnt orange can bring a much-needed pop of color to the neutral atmosphere of bohemian interiors. To add an extra soothing touch to the bedroom, consider mixing this orange shade with soft pink.