This post may contain references and links to products from our advertisers. We may receive commissions from certain links you click on our website. As an Amazon Associate Rhythm of the Home earns revenues from qualifying purchases.
Share this article:
Whether your walls show some imperfections or you're simply tired of their simple, plain look, there are lots of ingenious solutions to cover them. With the right covering idea, you will be able to quickly refresh the style of the room. Some options are more effective when it comes to covering damaged areas of the wall. Take a look at these creative ideas to use if you're out of inspiration when it comes to covering the walls in your home.




1. Removable Wallpaper





Thanks to being easy to put up and reuse as needed, removable wallpaper is one of the best wall covering solutions. It's superior to paint because it's cheaper and more convenient to add if you only need a temporary way to cover the wall. Another great advantage is the impressive variation in terms of available designs. There's probably a wallpaper style out there to match even the more specific interior decor styles. Here's a great example of high-quality removable wallpaper on Amazon.




2. Gallery Wall





While a single framed art piece won't be enough to cover an entire wall, you can try a large covering project by using a stylish gallery-like arrangement. Place multiple framed artworks on the wall to create a diverse gallery wall and bring some distinctive character to the room. Whether you have a large wall or a smaller one, it's safe to say that this wall-covering solution offers amazing adaptability. For an extra decorative effect, consider mixing print styles and frame sizes to come up with something truly unique.




3. Foam Board





If you're into DIY crafting, consider using a foam board to cover the wall and give the area a fresh new look. This product is available in sets of multiple boards that can be used as versatile wall coverings. They can be painted easily instead of adding a coat of paint directly to the wall. The board can essentially act like a blank canvas allowing you to put your creativity to good use. Hanging some decorative elements such as photos or fabric can be done easily while the boards can be connected together as multiple panels on the wall to expand your design. You can try this high-quality foam board.




4. Tapestry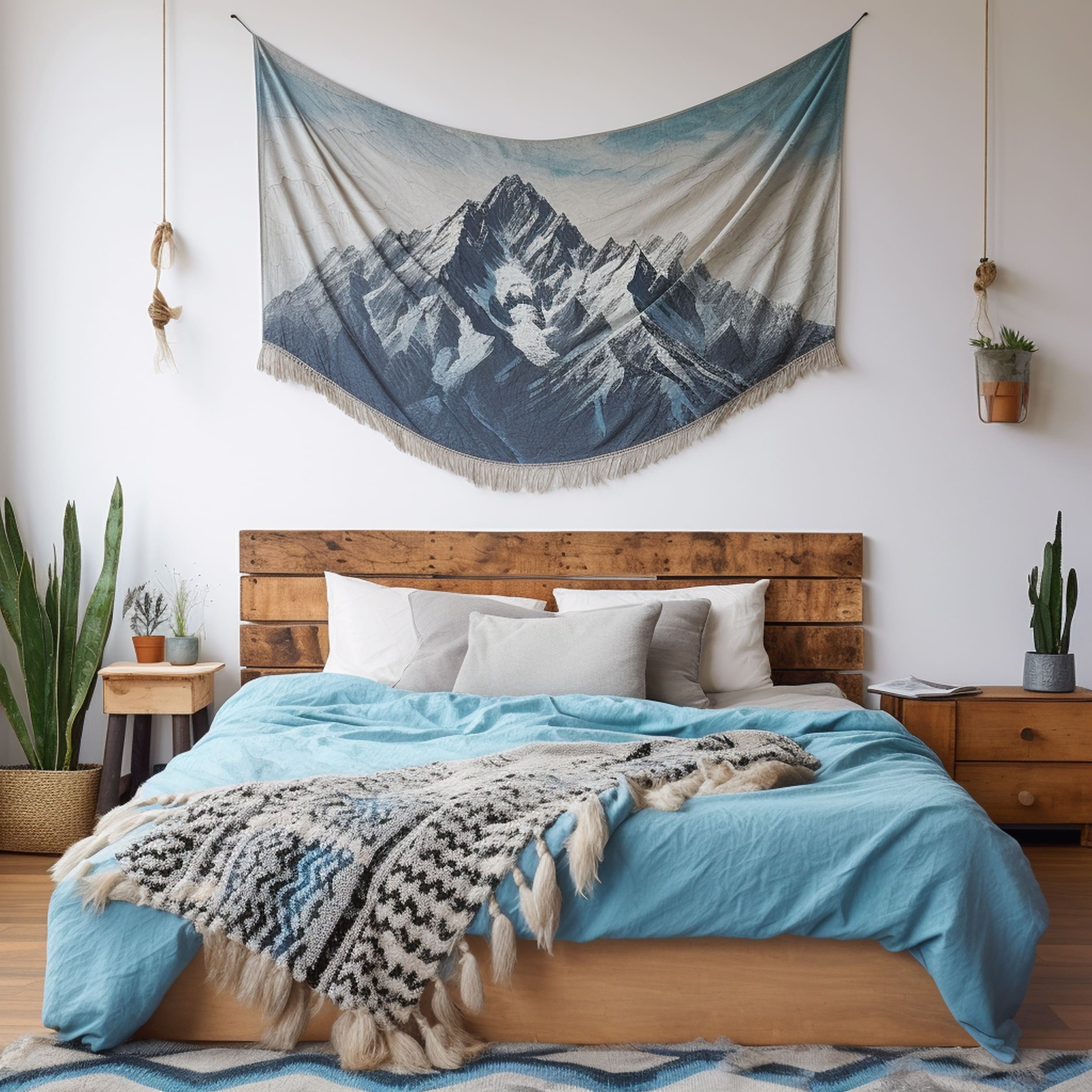 Hanging a tapestry is a pretty straightforward solution when it comes to covering a plain or damaged wall. It's among the least expensive options, which results in a somewhat more casual reputation. If you want to avoid a cliche look and make your tapestry look more elegant, make sure you select a suitable design for the style of the room. Tapestries featuring bold patterns and bright colors are quite common but there are good options for creating a more understated look as well. Try using this stylish tapestry to cover your wall.




5. Wall Panels





More than a decorative choice, wall paneling is also practical in terms of shielding the wall from damage. Another advantage of a wall panel is that it can be mounted on more types of surfaces, even rougher ones. Some types of wall paneling are more durable than others when it comes to shock resistance. They're recommended if you're concerned about various wall indentations that can happen over time. Wall panels come in many styles and work like a charm in both traditional and modern interior settings.




6. Curtains





Curtains are usually used as window treatments but they're also useful as wall coverings. They're reasonably affordable and versatile. Curtains are quite effective in terms of concealing damaged walls or any kind of imperfections on their surface. Depending on the type of chosen curtains, it's possible to create a very impactful look as this wall feature has great decorative potential. Curtains are capable of enhancing the sense of depth in the room which results in an added layer of opulence, especially if you choose long and thick panels. Check out these beautiful curtains.




7. Mirror





Another convenient way to cover a wall involves the use of a mirror. This is a smart solution when taking into account the additional benefits provided by a mirror hung on the wall. Aside from working as an aesthetically-pleasing statement piece, the mirror can reflect back some extra natural sunlight into the room. It's able to bring an airy vibe to the room and increase the sense of openness. Many mirror designs contribute to a classy and sophisticated visual appeal for the room while giving the illusion of a more expansive place.




8. Whiteboard





Setting up a whiteboard on the wall could be a smart way to hide imperfections and gain some good functionality as well. With the help of this type of board, you will be able to jot down creative ideas, organize your schedule, or simply draw something for fun. Although whiteboards are typically recommended for the walls in your home office, they're versatile enough for other rooms in the house. Consider setting up a whiteboard in the kids' room for children to tackle schoolwork in an easier way.




9. Acoustic Panels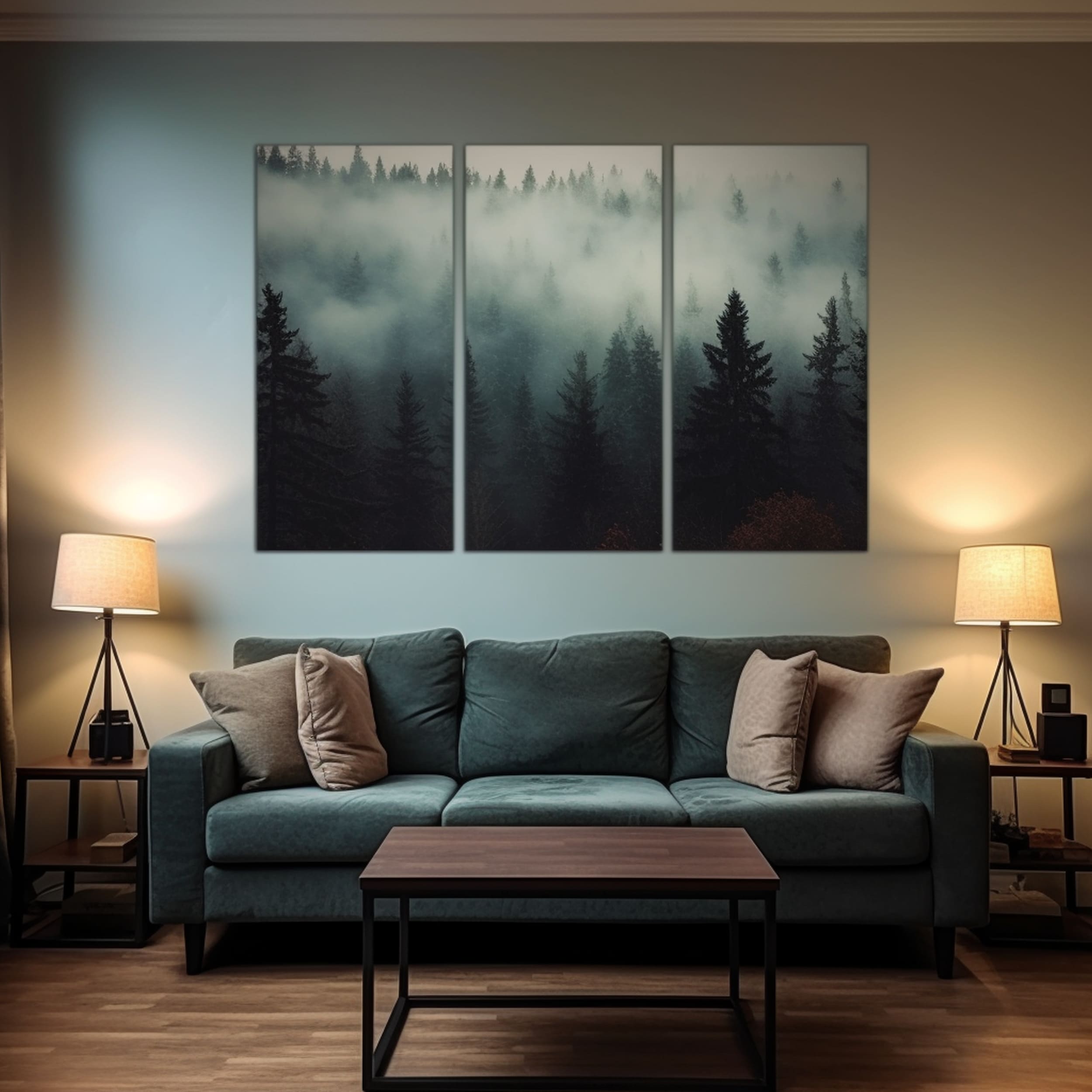 Not all types of wall panels need to focus on decorative appeal. Some options, such as acoustic panels, can be used primarily for a different purpose. They're incredibly practical to upgrade the level of sound isolation in your environment. Acoustic panels can pull double duty by covering the wall and reducing ambient noise at the same time. You can find more attractive acoustic panel styles these days aside from the classic black foam options used in audio studios. Take a look at these decorative acoustic panels on Amazon.




10. Greenery





There are lots of benefits when it comes to including plants in your home. The right greenery options can also be used to decorate the walls and cover them. Trailing vine plants can work successfully for this purpose. Moss panels can also bring a touch of greenery to the wall. The main disadvantage is that most plants may still not provide sufficient coverage to hide wall damage or imperfections. If you don't have a green thumb and want to skip the hassle of caring for real plants, buying faux greenery to decorate the wall is also an option.