This post may contain references and links to products from our advertisers. We may receive commissions from certain links you click on our website. As an Amazon Associate Rhythm of the Home earns revenues from qualifying purchases.
Share this article:
View this post on Instagram

Looking to repaint the roof of your gray house? This neutral tone goes well with a wide variety of different colors but not all of them can increase curb appeal. Depending on the gray shade used for the exterior of your home, it's recommended to pick a matching roof color that creates a stylish first impression. Although some people might see gray houses as a little too plain or gloomy, using a more colorful roof design can spruce up its appearance in no time. Here are the best roof color options to upgrade the style of your gray house.




1. Black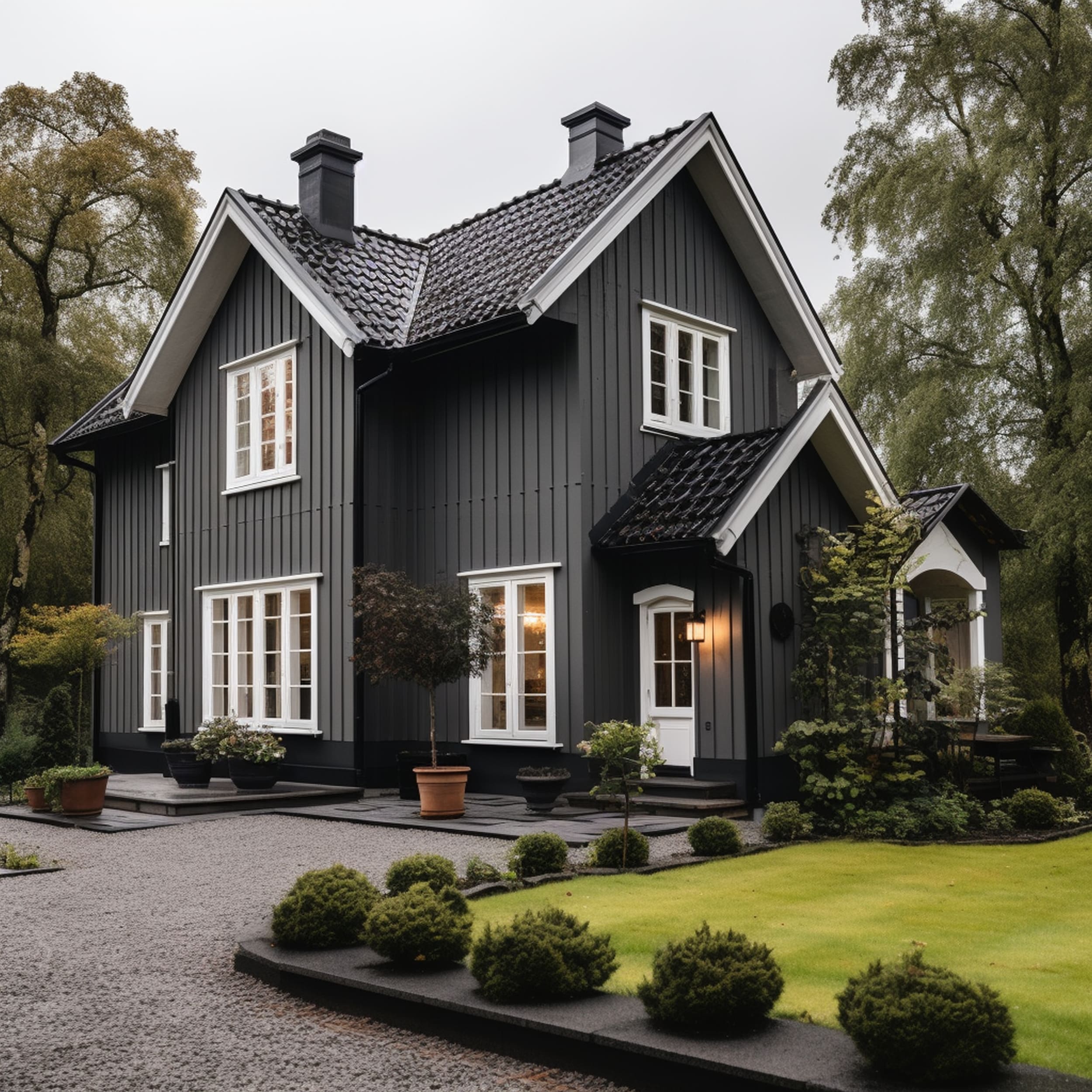 Gray has great potential to increase the sophistication of your home through its cool neutral aesthetic. With the help of a black roof, you can accentuate the natural elegance of the gray exterior. Dark-toned shingles produce a strong contrast against light-toned siding but black is still considered a neutral color resulting in a balanced monochromatic look. Add some black-toned shutters to the windows of your gray home to emphasize the visual impact of a dark roof.




2. Blue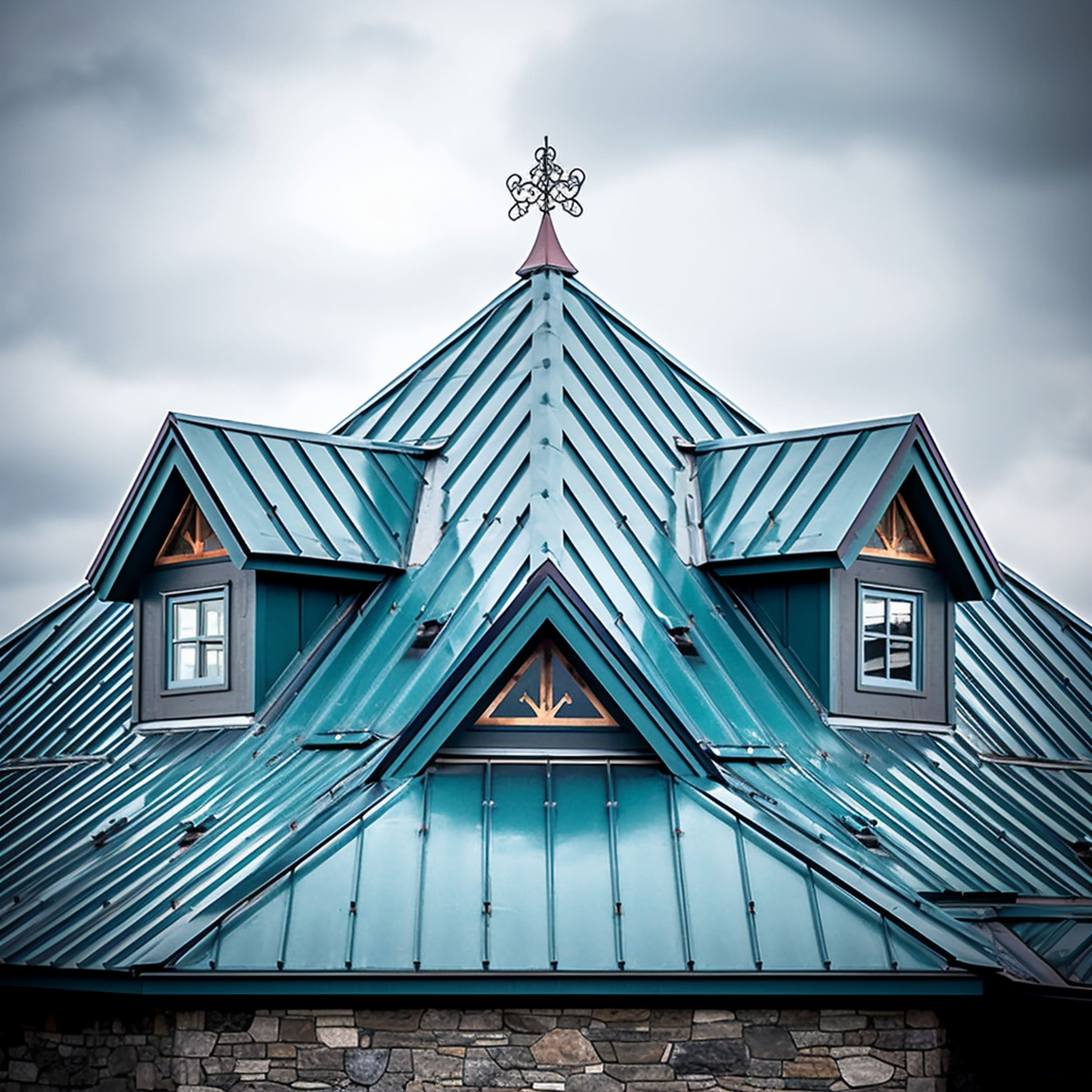 Blue and gray will often create a very compatible match. They're both cool tones that can make an elegant statement when mixed together. Many homeowners choose to combine the deep gray exterior of their house with a similarly dark tone of blue to create a unified design. However, you should try using a vibrant blue roof together with a light gray exterior because the result can be stunning. The softer vibe of this gray tone is made livelier by the addition of a more vivid blue style.




3. Green





Green doesn't see a lot of use when it comes to roof colors but it's a fairly underrated pick. If your home shows off a gray exterior, you can take advantage of the energizing effect of green to rejuvenate the look of the roof. Instead of a typical vibrant green style, it's recommended to select a light, muted shade that won't make the roof stand out too much. Consider a whitish-green tone to highlight the dark elegance of a charcoal gray home exterior more effectively.




4. Red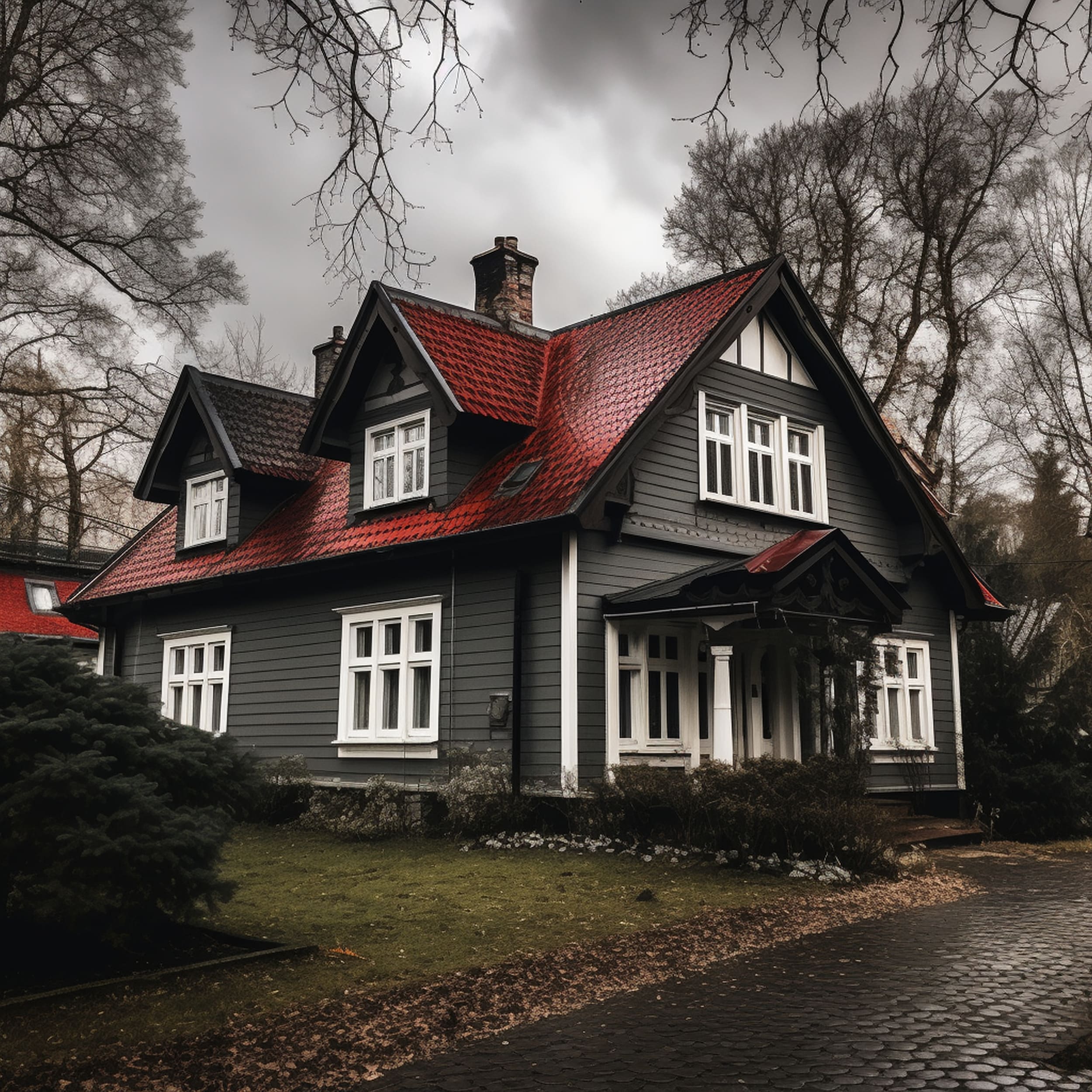 Gray and red can make a very vibrant pairing together. It's an interesting combination to try for adding a distinctive flair to your home. If the gray exterior tone shows off a subtle green undertone, it's safe to say that a red roof will look particularly attractive. The strong contrast might still be too overpowering for some homeowners but you can integrate the two colors together more easily with the help of extra neutral accents. Black and white details have been skillfully used here to balance out the interaction between gray and red.




5. Brown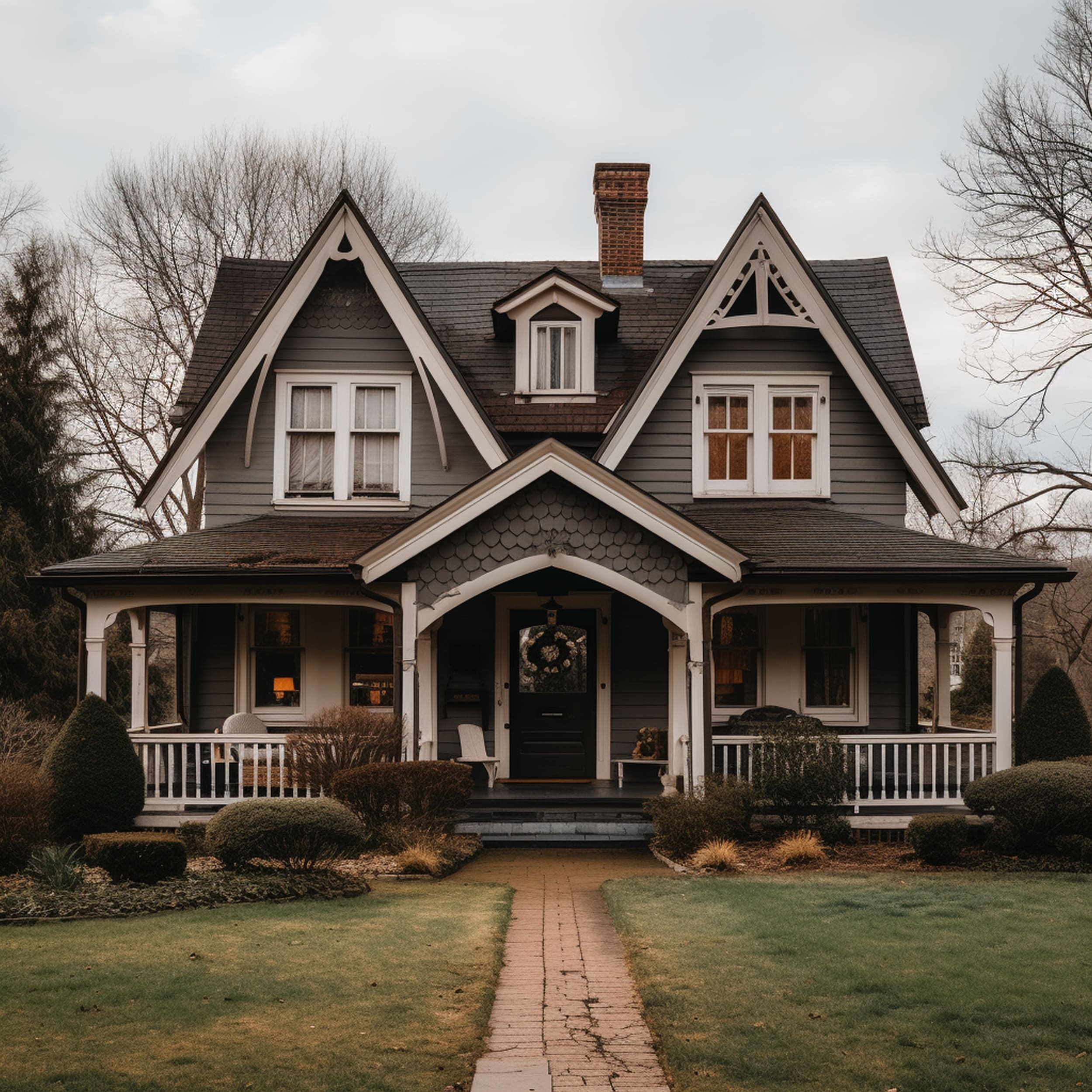 If red feels way too intense for your tastes, you should consider painting the roof in a brown color. Many light brown tones provide a neutral-like appeal that goes well together with the gray exterior. In this example, there's a stylish blend of modern and traditional vibes while resulting in sufficient contrast to prevent a monotonous look. Brown is a surprisingly versatile color allowing you to choose shades featuring red or orange undertones to enhance the charm of the roof design.




6. White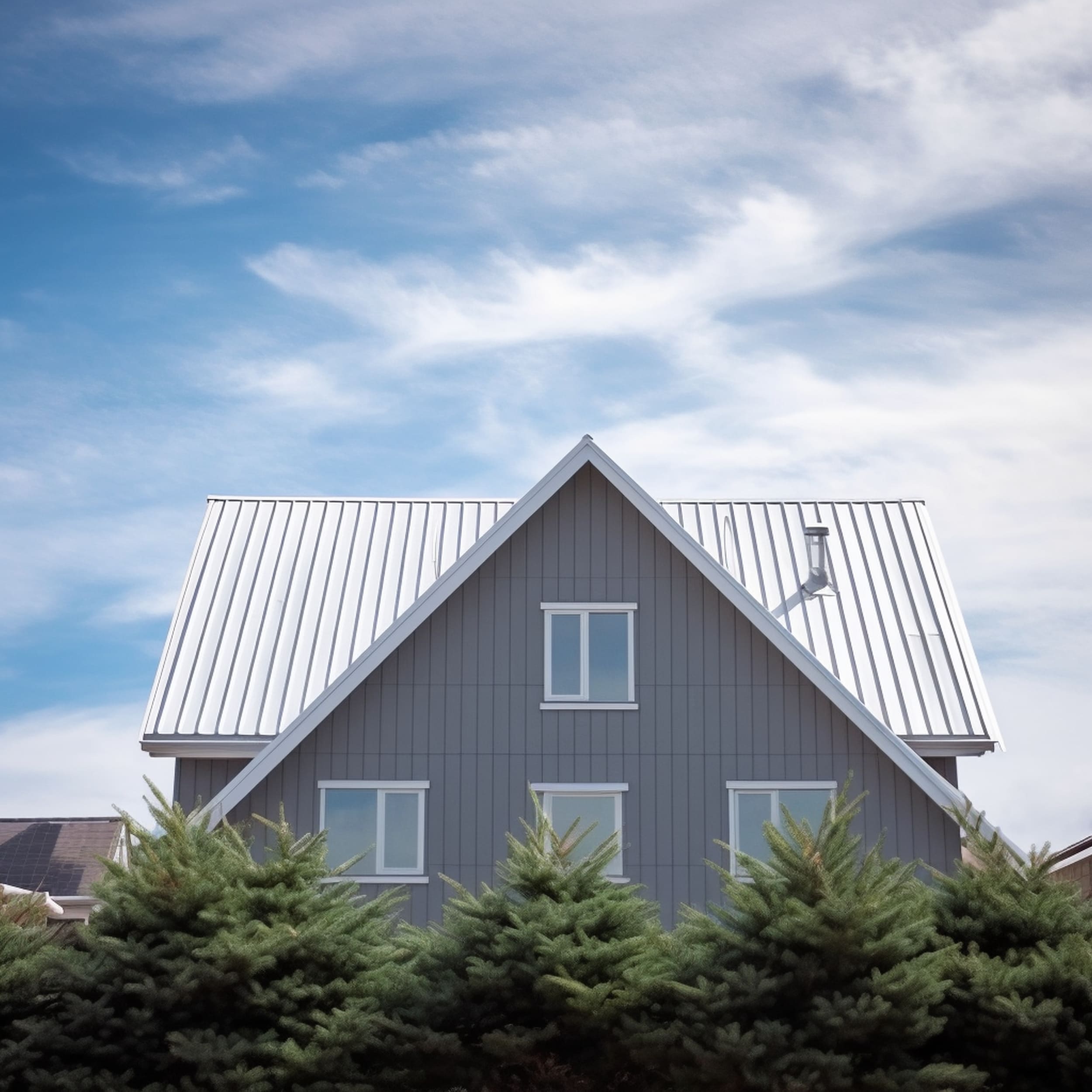 A more unusual choice, white can brighten up the visual appeal of any gray home. White-painted roofs have become fairly popular in coastal areas where they can alleviate the warming effect of harsh sunlight. Far from being just a practical option, painting your roof white can also inject the home's exterior with some fresh character. It creates an elegant contrast together with the gray siding while maintaining a sense of restrained neutrality that many homeowners desire.




7. Gray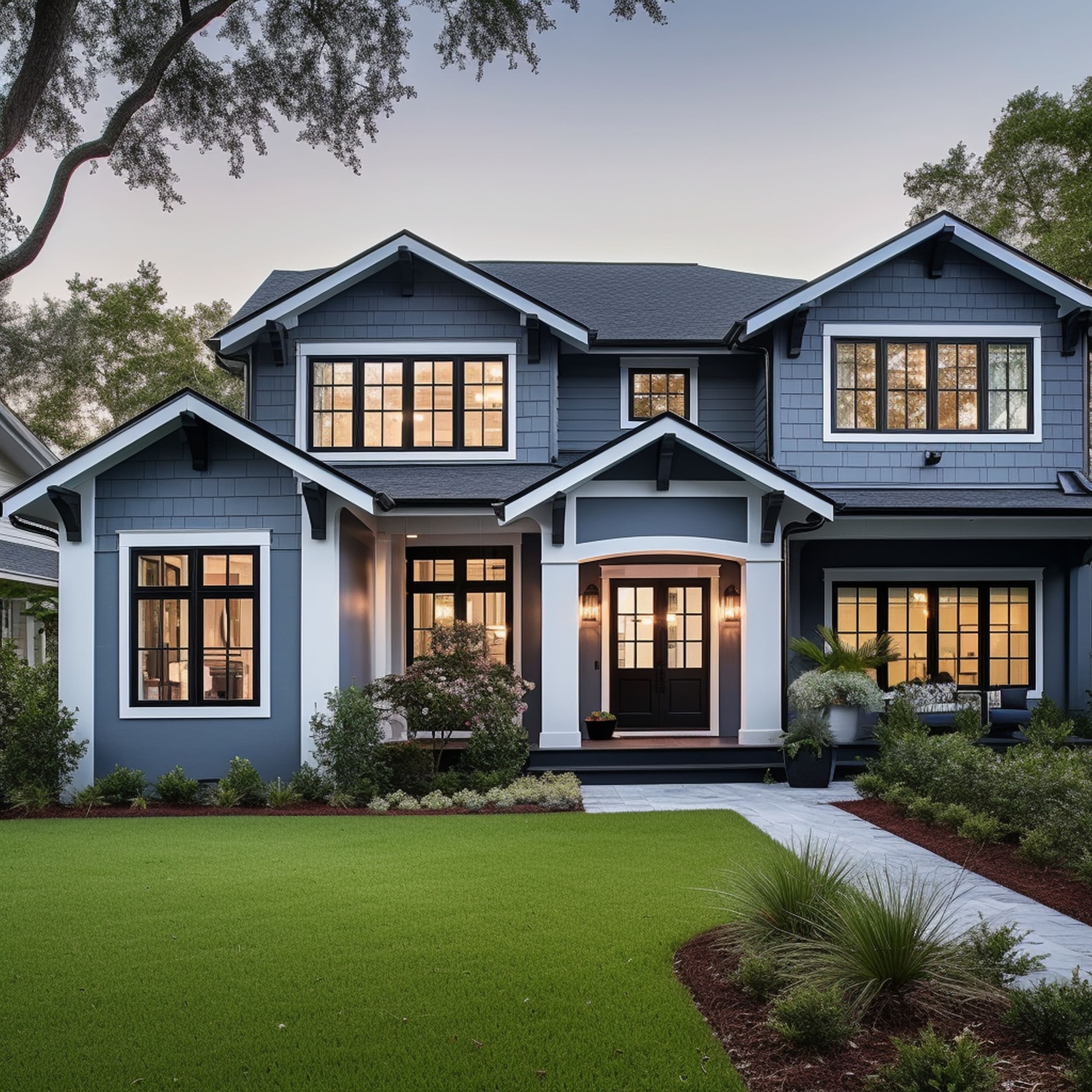 When other roof colors fail to mesh properly with your gray exterior, there's always the monochromatic option worth considering. Gray-on-gray designs will often bring a touch of sophistication indoors so why not try a similar look for the exterior of the house? Pulling off this kind of aesthetic is fairly easy. Make sure you select a different tone of gray for the roof compared to the one used for the siding. This prevents a monotonous look while maintaining a sense of beautiful color cohesiveness.