This post may contain references and links to products from our advertisers. We may receive commissions from certain links you click on our website. As an Amazon Associate Rhythm of the Home earns revenues from qualifying purchases.
Share this article:
The traverse rod is a popular solution for hanging curtains from the wall or the ceiling. It features a more streamlined look compared to a basic rod because it's neatly hidden from view. The curtain panel is operated with the help of integrated clips attached to a track inside the body of the rod. Traverse rods are quite flexible when it comes to the types of curtains they're compatible with. Depending on its design, this type of rod can accommodate either a single or double layer of panels. Many homeowners prefer traverse rods for their user-friendliness and stylish look.




1. Pleated Curtains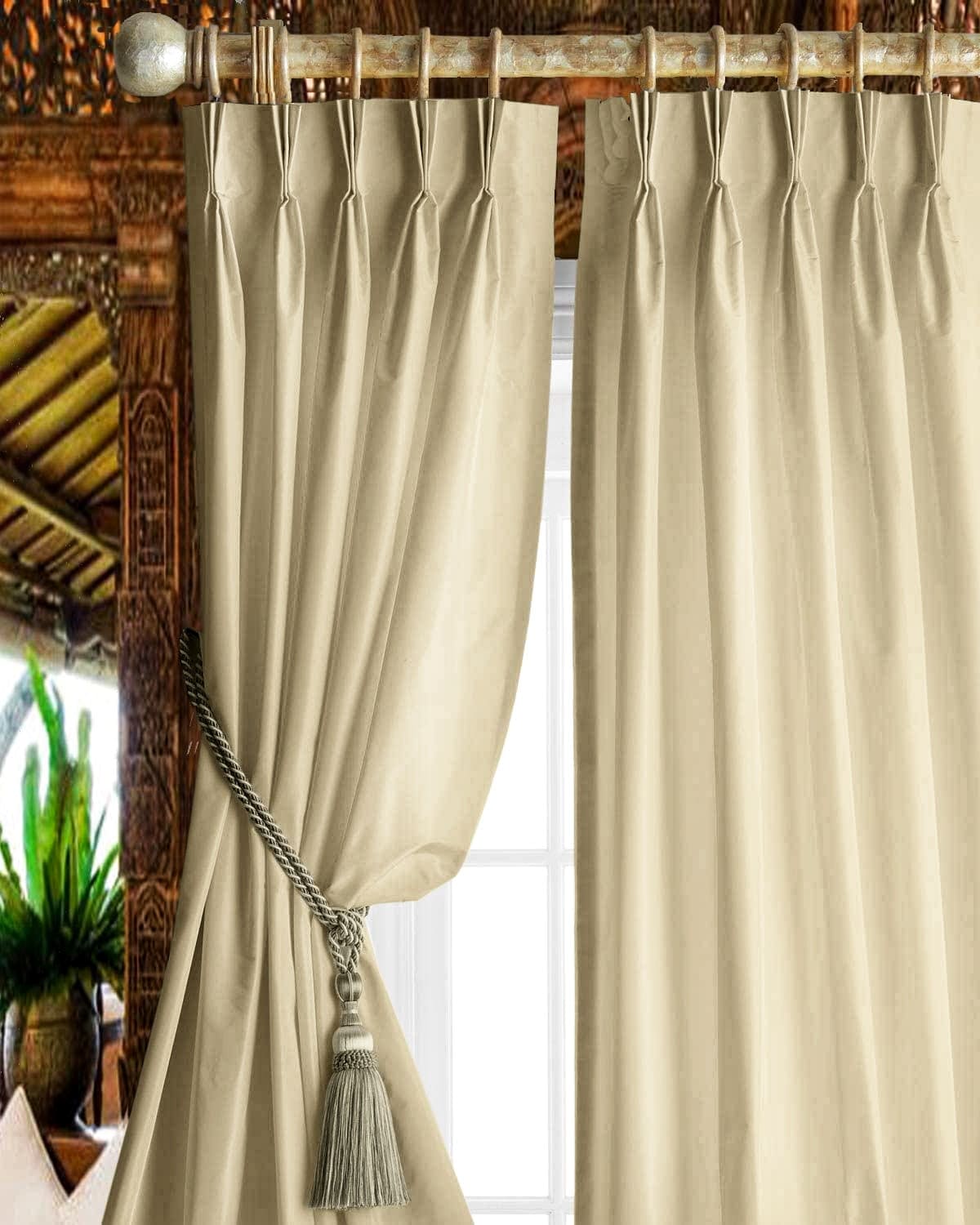 A pleated curtain design seems to work ideally for traverse rods. You can't simply add any standard curtain to a traverse rod as it needs to be specifically designed for it with adjustable curtain pins for the best fit. Pleats will fold together elegantly to ensure that your curtain panels sit as intended when installed on the traverse rod. These beautiful pleats can be displayed more effectively with the help of a traverse rod compared to other types. Consider these pinch-pleated curtains for traverse rods.




2. Velvet Curtains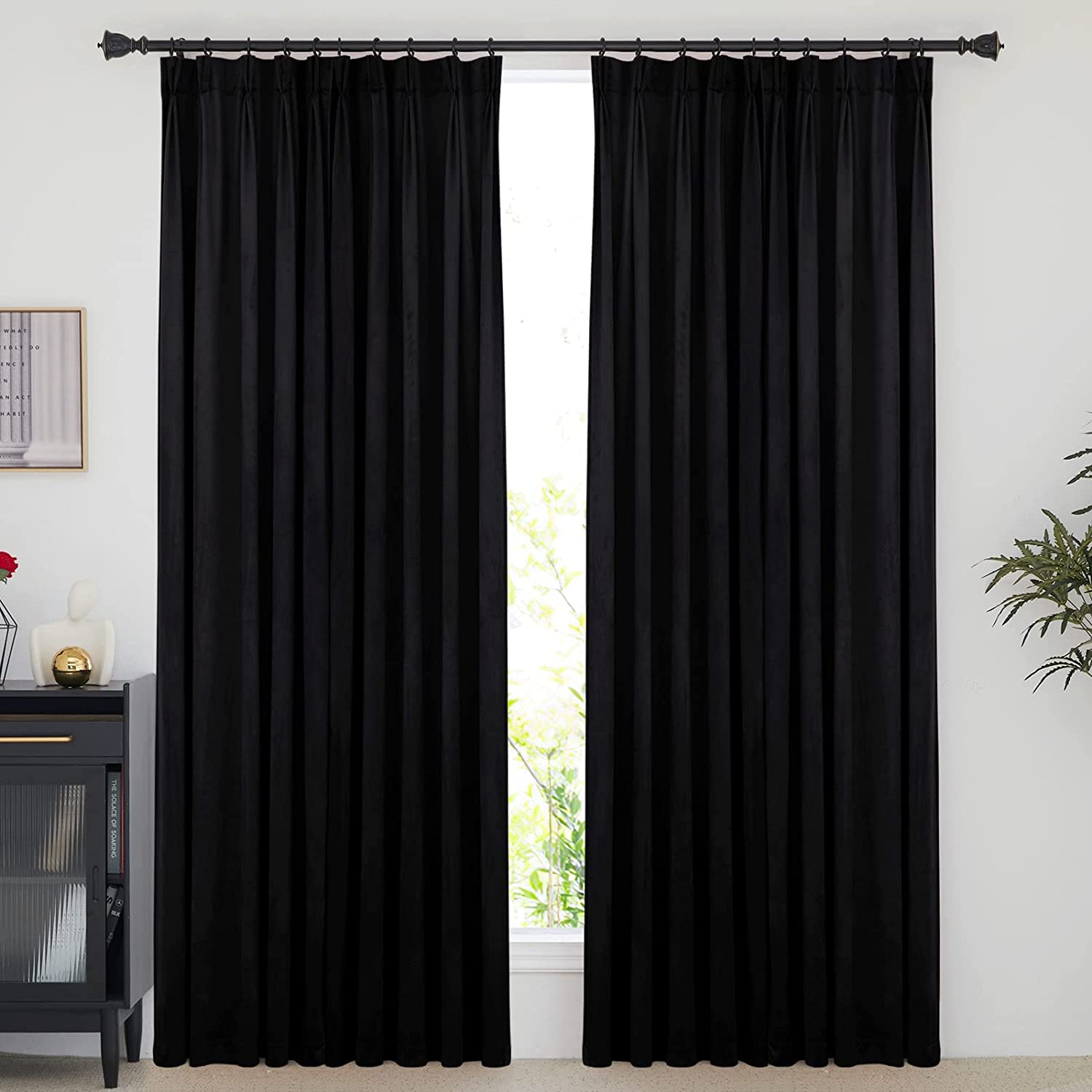 Velvet curtains can bring a sense of luxuriousness to the room and will appear particularly refined on traverse rods. This type of curtain is available in multiple colors to match the decor vibe of your space. It's recommended to select some bolder color tones to emphasize the glamorous appeal of the velvet texture. Here's a great set of velvet curtain panels for traverse rods.




3. Blackout Curtains





Looking to enjoy superior protection from the sun's glare and maximize privacy? Blackout curtains for traverse rods are available. Even though they're mainly designed with a functional purpose in mind, this type of curtain can also bring a touch of sophistication to the style of the room.
Try these blackout curtains for traverse rods found on Amazon. They provide reliable thermal insulation and a gorgeous selection of colors.




4. Damask Curtains





When it comes to patterned curtain designs, you can't go wrong with a Damask fabric style. This type offers great decorative potential and can be easily compatible with a traverse rod. Considering the thickness of the fabric, Damask curtains provide decent light filtering and good thermal insulation. Try these traverse Damask curtains.
5. Linen Curtains





Anyone who prefers a more casual vibe in their living space should consider line curtains. They work particularly well together with the more formal style of a traverse rod because you can keep the atmosphere airy and relaxed. Linen drapery provides a characteristic texture featuring a bit of rustic charm. It suits most traditional and contemporary design styles without problems. Check out these linen curtains for your traverse rods.
Why Even Use Traverse Curtain Rods?
Great for curtains that see a lot of use




Traverse rods are highly recommended if you prefer opening and closing curtains fairly frequently. They make the process effortless and way more convenient compared to pulling the curtains by hand. This is because traverse curtain rods are equipped with a pulley system and function similarly to blinds.
Better suited for large windows




If you have big windows, typical curtain rods will require a support bracket in the middle which prevents the curtains from being fully closed. The traverse rod could be a superior alternative in this case because you won't have to deal with the limitations of a support bracket. The drapes slide easily across the rod for a much more convenient operation.




There are lots of cases when traverse rods can be used for a more attractive window treatment design. Compared to a regular curtain rod, the traverse style works better for those who enjoy a sleek, minimalistic appearance of their curtains. You can enjoy the textural beauty of the fabric and the colorful patterns of the drapes without elements like pins and clips standing out. A traverse rod can also work better for a multi-layered window treatment as it allows the combination of other decorative elements without resulting in a bulky look.