This post may contain references and links to products from our advertisers. We may receive commissions from certain links you click on our website. As an Amazon Associate Rhythm of the Home earns revenues from qualifying purchases.
Share this article:
Coral is packed with bold energy and has great potential to uplift the mood of any interior space. This color can be best described as a shade of orange with strong pink undertones and a slight hint of red. The tropical vibe of this color contributed to being named after corals found in the ocean. There are lots of coral tone variations that you can use to incorporate into your home design. Although coral is a somewhat delicate color, it also shows off the kind of intensity that makes it difficult to use as a main background color. Let's see what are the best colors that can be used alongside coral for an attractive home decor style.




1. Light Blue





As you'd probably expect from a color associated with tropical oceans, coral can be integrated flawlessly into coastal room designs. It goes very well with light shades of blue because coral has a delicate pink side showing off a beautiful complementary contrast. Although deeper shades of blue can also be paired with coral, pale tones are more recommended if you're going for that breezy beach-inspired vibe. Take a look at this airy entryway where the coral bench forms a stylish combination with the pastel blue walls.




2. Gold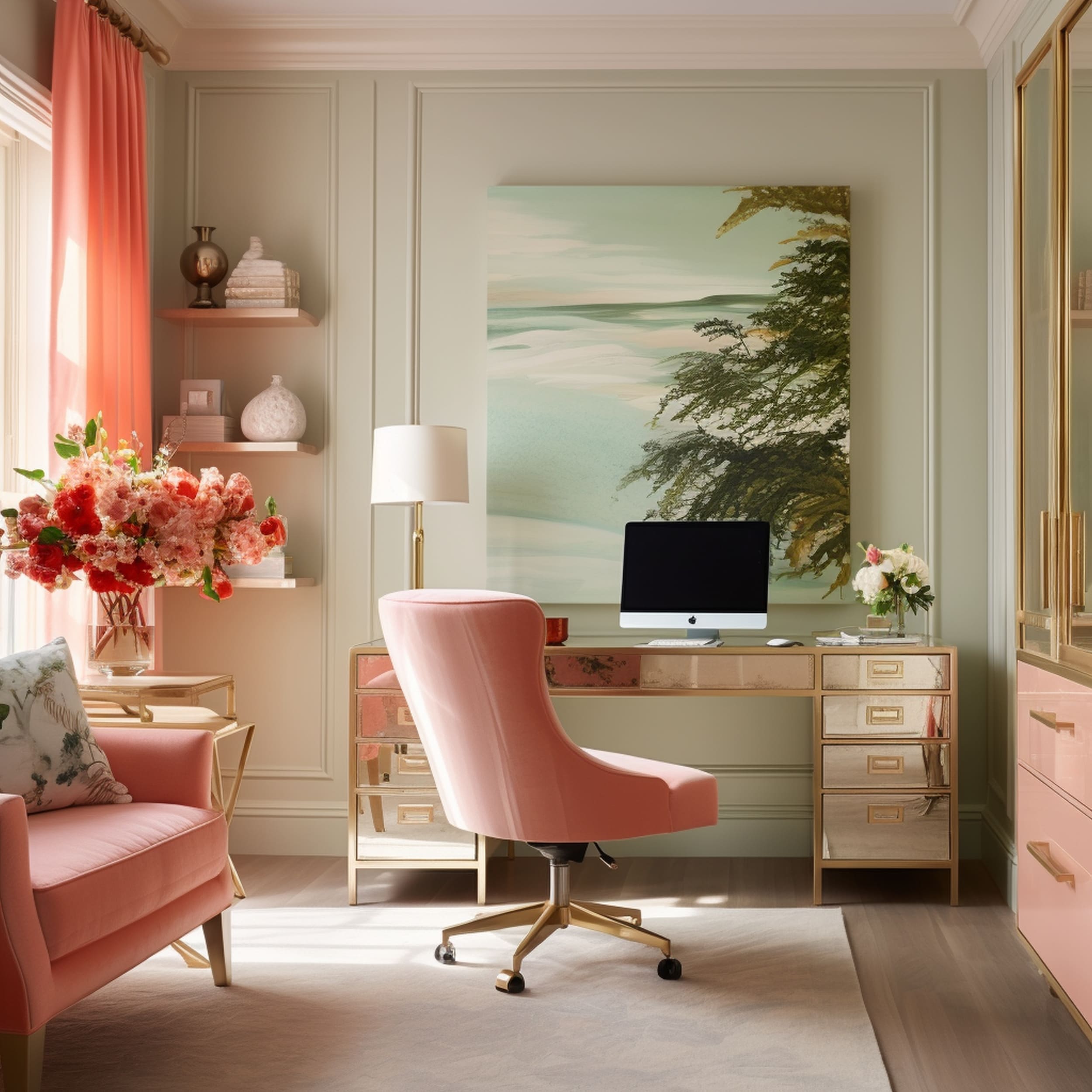 When you use a sage green tone to design the background of a room, you might consider adding some helpful touches of coral to inject some warmth into the atmosphere. While this is an inspired choice, you can end up with an unbalanced look because coral accents feel really bold and dramatic against neutral tones. A good idea is to integrate coral alongside gold and pink accents that maintain a warm atmosphere overall. The gold touches provide a luxurious effect to this home office giving it a glamorous aesthetic while the pink completes the eclectic vibe.




3. Emerald Green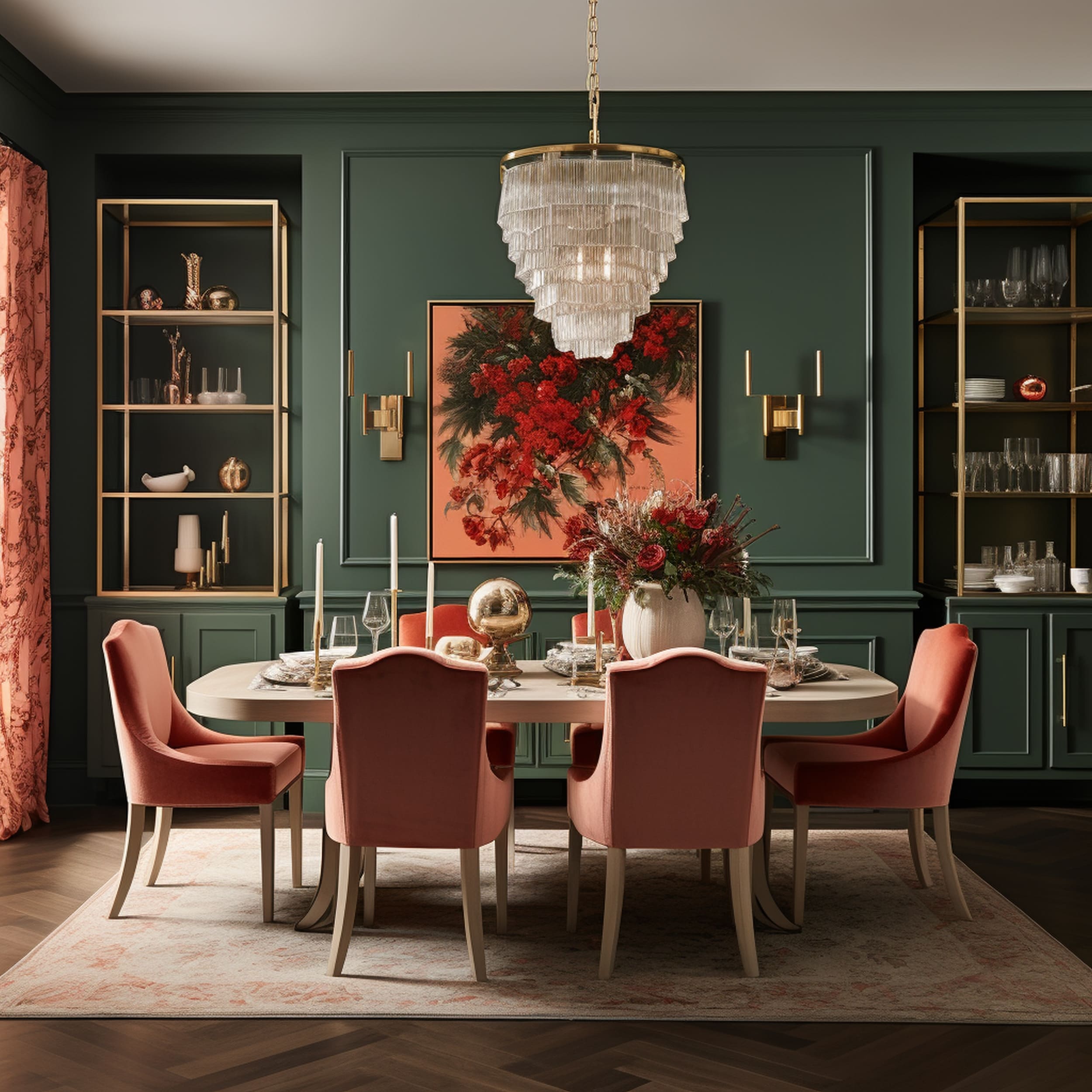 If you want to capitalize on the natural vibrance of coral, your best bet is to combine it with jewel tones like emerald green. Coral decor accents are able to elevate the look of these stunning green walls. The pop of bright color is the ideal finishing touch to complement this rich shade of green. Other colors can also be used to increase the drama of this dining room but coral feels ideally fitting because it's considered a complementary color to green. To fully create a balanced maximalist design, make sure you integrate some dazzling patterns to keep the bold color combination from stealing the show.




4. Gray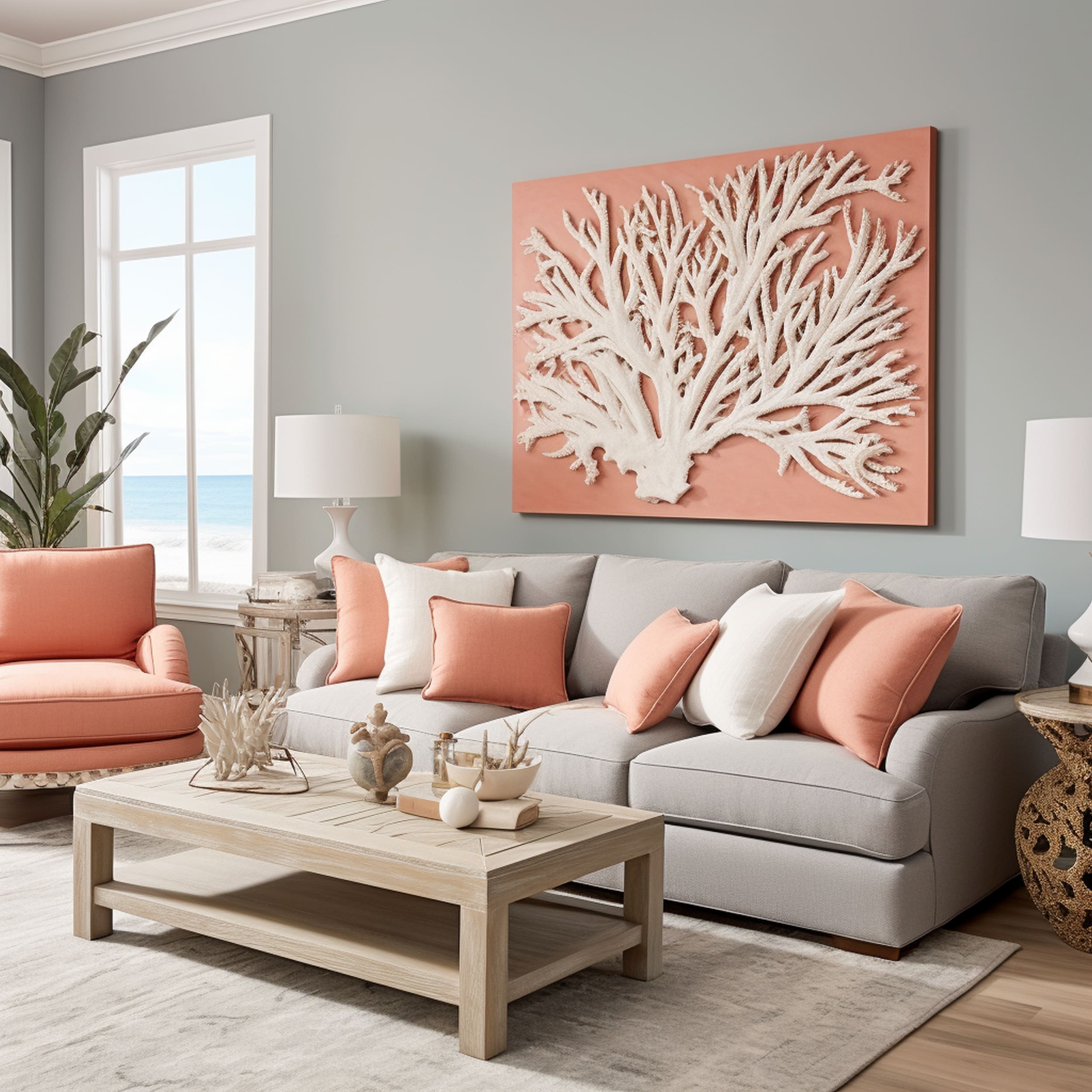 Many modern interior styles rely on gray color schemes that bring a sense of refined elegance to the space. Coastal living room designs can appear more sophisticated with the help of light gray walls which provide the perfect canvas for colorful decor elements to shine. Due to its distinctive warmth and joyful femininity, coral is incredibly useful to balance out the cold and unwelcoming vibe of gray. Keep the neutral color dominant in the background while sprinkling splashes of coral through elements such as curtains or decorations like throw pillows.




5. White





The timeless appeal of a crisp white color palette cannot be understated. If you want to modernize the style of a room dominated by white elements, it's a good idea to incorporate a coral accent wall. It will make a notable visual impact when taking into account the stark contrast with clean white. A throw pillow or another small decor element can be used for proper color coordination with the coral wall. If the transition from the playful warmth of coral to the minimal coolness of white is too sudden, consider making a smoother transition by adding a warmer neutral like beige or cream.




6. Teal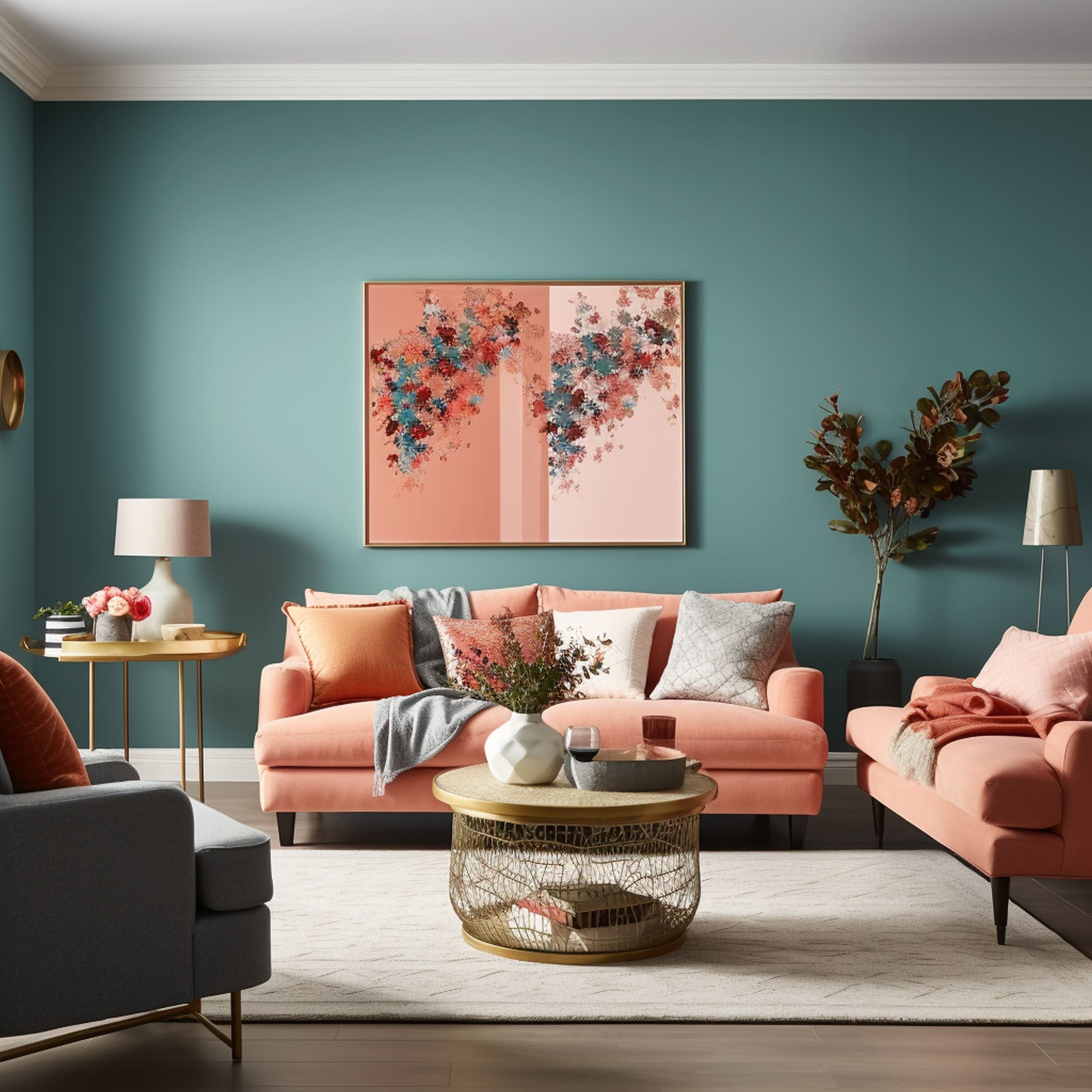 Teal and coral can make a very eye-pleasing combination together. They're both vibrant shades that appear to cancel each other's intensity when integrated properly. Pick a muted coral tone and a teal shade with strong blue undertones to pull off this elegant color match. Keeping the teal as the background color works well to inject a simple pop of fun warmth to complement the vivid coolness of blue. Instead of fully committing to a teal-and-coral look, you should try only minimal touches in a space that's mostly designed with neutrals.




7. Brown





Coral goes well with green, blue, and other colors that are found in nature. Brown is another great example because it shows a variety of shades through wood elements. Any room where wood furnishings dominate the space will look gorgeous with a coral makeover. Although light wood tones are quite stylish against this coral wall, it's safe to say that the richness of darker tones of brown help the most to keep a balanced design. Brown offers an accentuated sense of warmth that blends elegantly with the playful style of coral.