This post may contain references and links to products from our advertisers. We may receive commissions from certain links you click on our website. As an Amazon Associate Rhythm of the Home earns revenues from qualifying purchases.
Share this article:
The dresser is an essential component of any well-furnished bedroom. This piece of furniture is designed to store clothes and other personal items. Dressers have a long history and experienced different changes to their designs and styles. However, despite being reinvented multiple times, dressers retained some timeless qualities that make them very popular in modern times as well. If you're looking to purchase a new dresser for your home, you need to be aware of the multiple types of dressers out there to make the right choice.




Let's explore all the different dresser styles to help you figure out how to pick the best one.
1. Highboy Dresser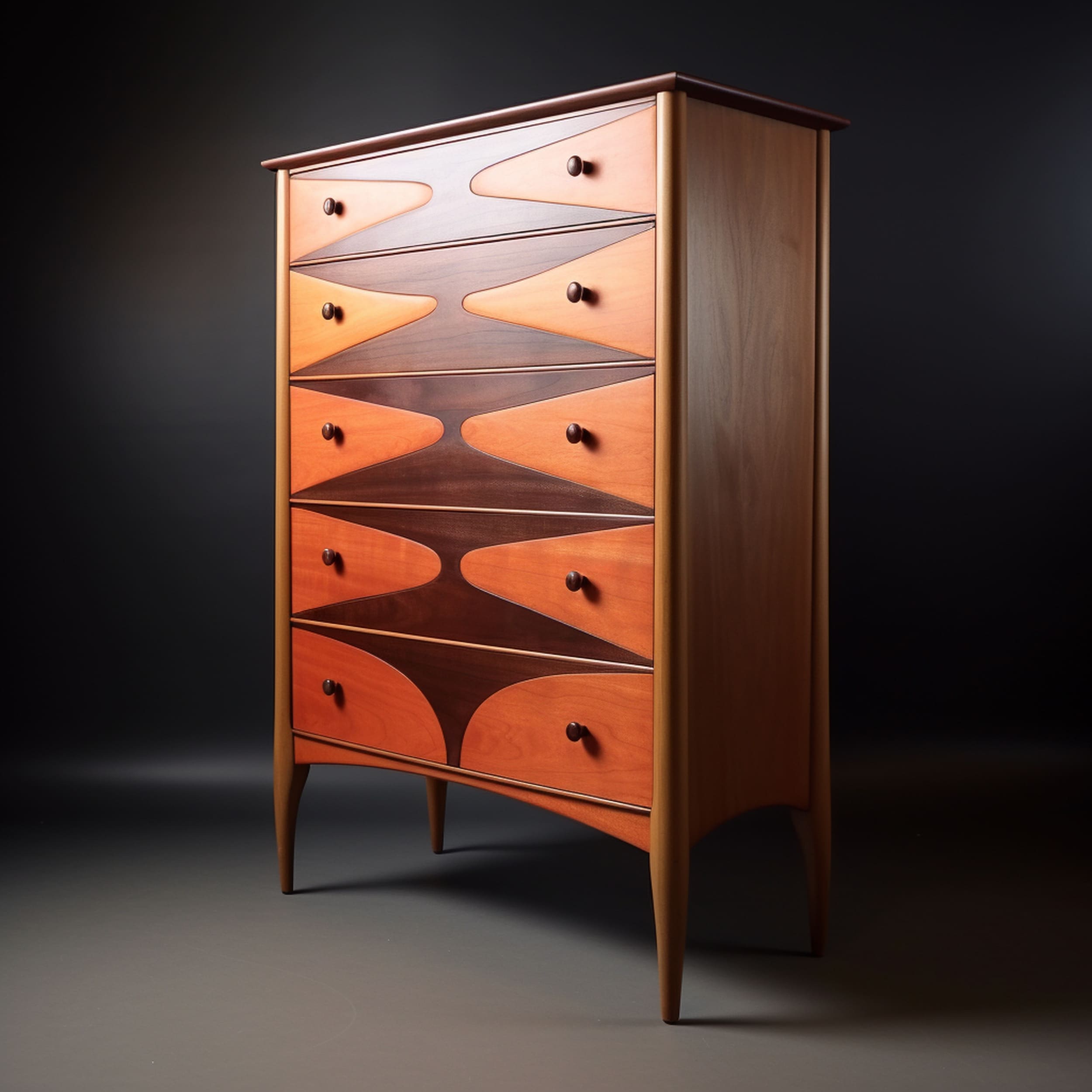 If you need to store a lot of clothes, it's necessary to invest in the largest type of dresser available. This is called a highboy dresser and is typically built using two storage pieces made up of multiple chest drawers. When it comes to versatility, this type of dresser can be considered a practical solution because of its large storage space and multiple organizational features. An armoire is a popular French variation of a highboy that also incorporates a cabinet in its upper area.




2. Horizontal Dresser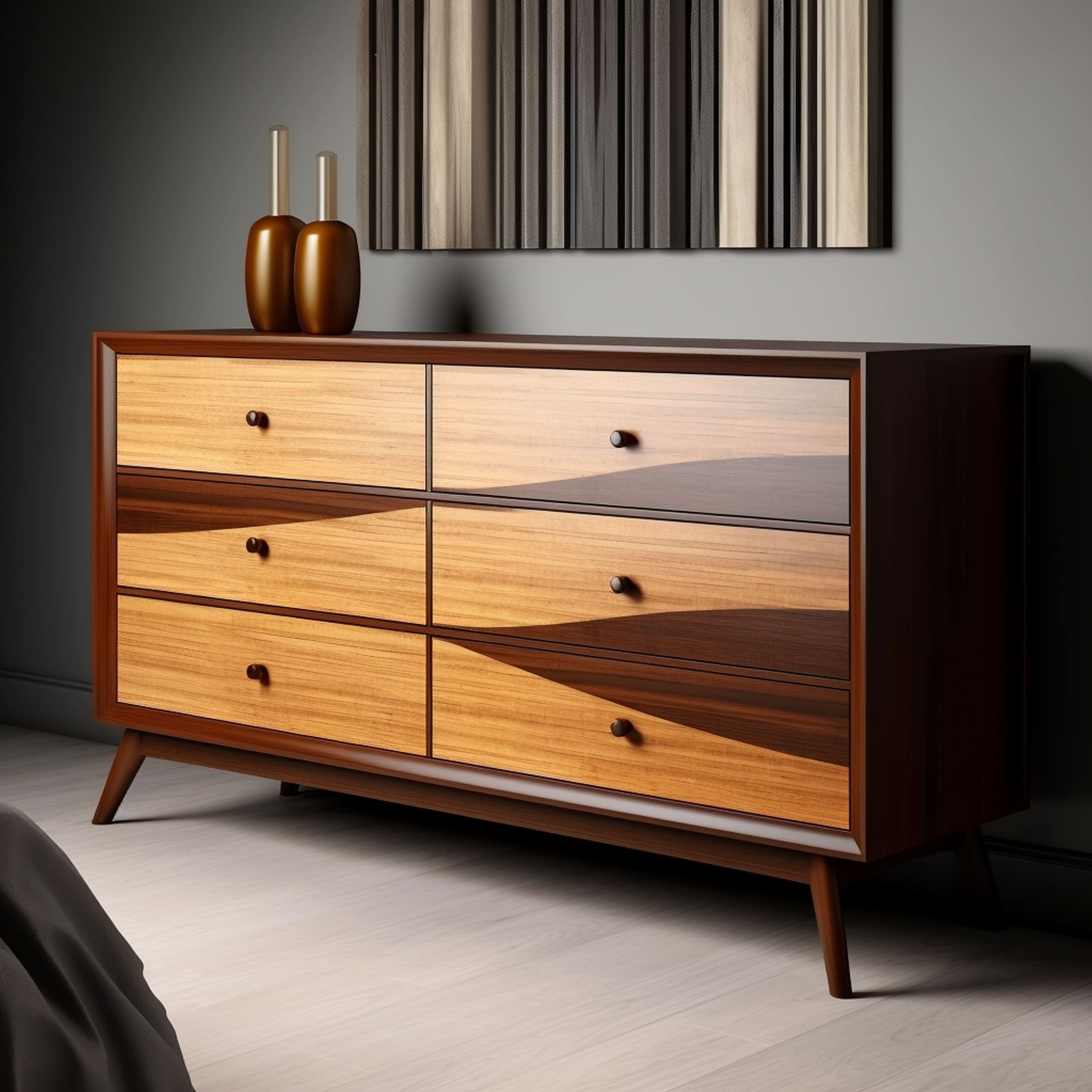 This type of dresser makes use of a horizontal design when it comes to the configuration of its storage drawers. It's a traditional style that provides great storage space thanks to its wide-drawer construction. The rows of drawers allow the user to store clothes efficiently while the top surface works nicely as an area for displaying various decorative items. Due to its considerable width, the horizontal dresser is often sold as a set alongside a large mirror.




3. Combo Dresser





If you're looking for some extra versatility when selecting a dresser design, you might want to consider a combo dresser. This type allows you to expand storage options thanks to incorporating different elements in the same furniture piece. Aside from the standard squat dresser part, this type adds a tall cabinet alongside it. Although the cabinet is typically quite narrow, it still enables the user to organize their things more efficiently.




4. Gentleman's Chest Dresser





The name of this dresser comes from its intended purpose given how it works best for storing suits and folded trousers on its sides. Aside from being able to hang suit jackets, the gentleman's chest dresser comes in handy for other storage needs due to its dedicated cabinet area. A standard design configuration includes one side with drawers and another section that might be used for a cupboard, cabinet, or accessory shelves.




5. Dresser Changing Table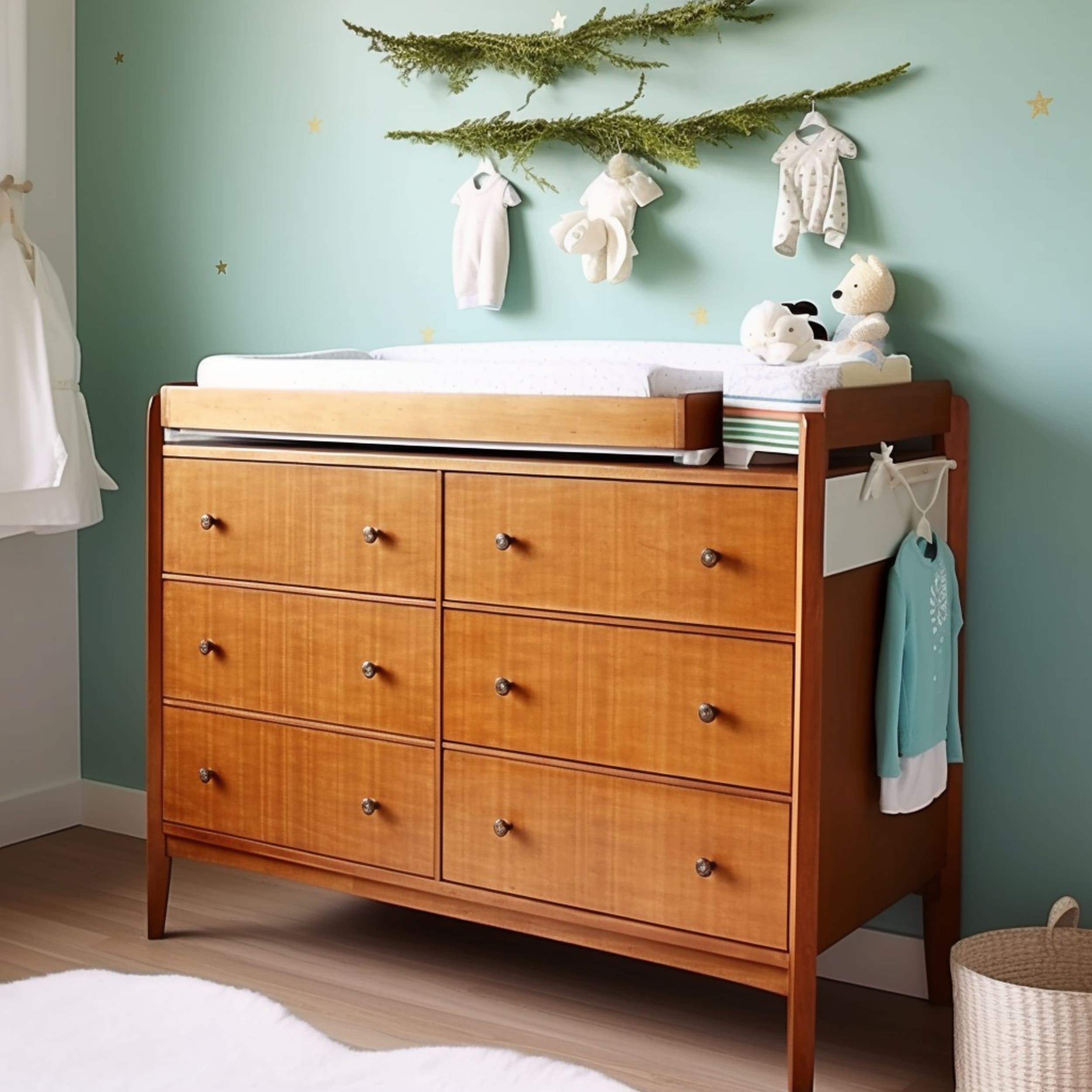 This type of dresser offers a helping hand to parents with small children. It combines the utility of a changing table together with a classic storage dresser to allow the furniture piece to pull double duty. It's an incredibly practical solution because you can store all the essential items of the child easily at your disposal to facilitate the clothing change process. Regular horizontal dressers are usually fitted with a changing table to create this practical furniture element.




6. Lingerie Chest Dresser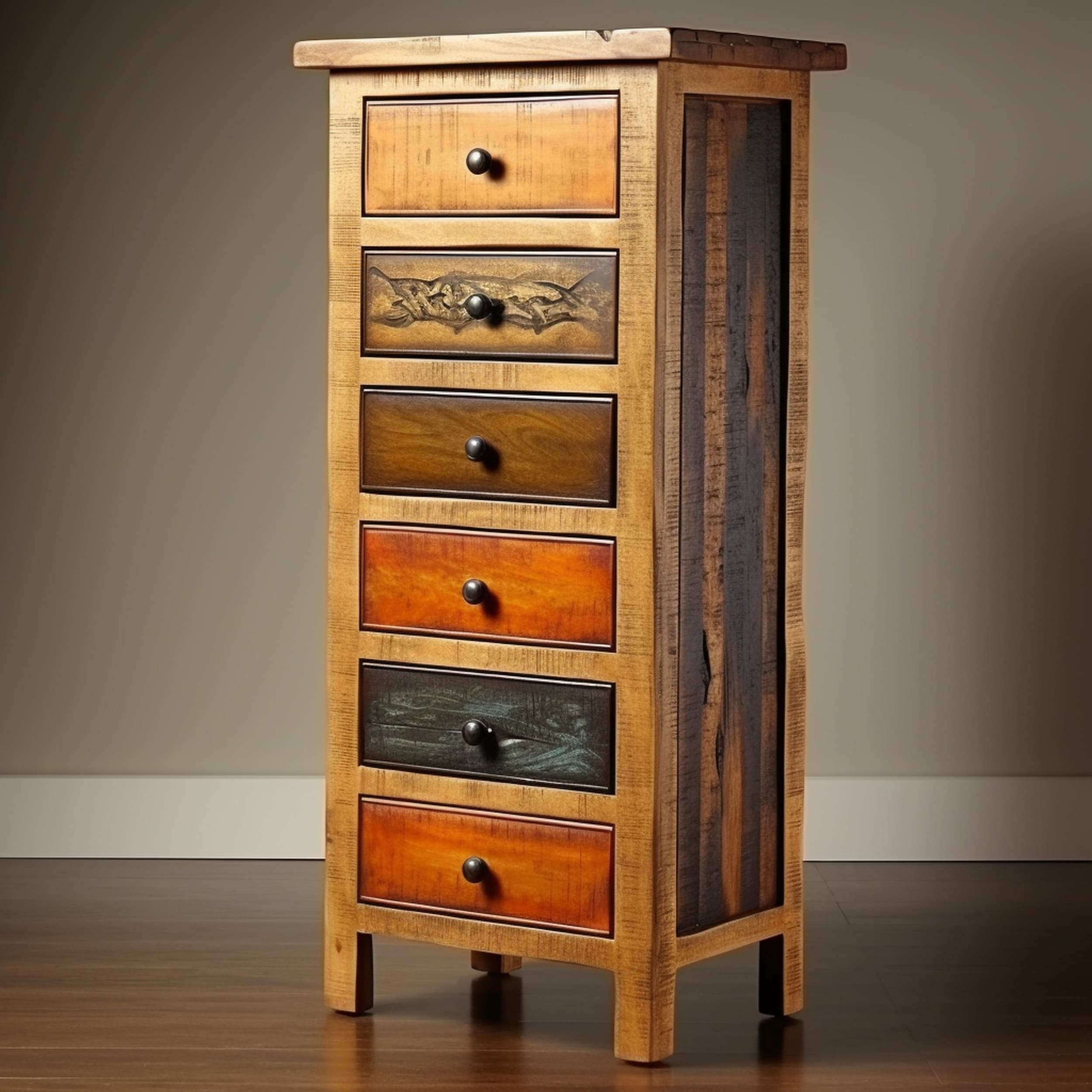 Most types of dressers out there are focused on bringing in plenty of storage capacity. What if you need to store lots of small clothing items that aren't very bulky? The solution comes from using a lingerie chest dresser. This is a slender type of dresser that doesn't take up too much space in the room while allowing you to better organize all kinds of items like underwear, socks, ties, and more. Despite its name, a lingerie dresser is versatile enough to be used for entranceway accessories as well such as winter scarves and gloves.




7. Bachelor's Chest Dresser





A minimalist version of the gentleman's dresser, the bachelor's chest has only a single column of drawers to store only the bare essentials. It has a fitting name considering how it's designed to suit a bachelor who doesn't need too many clothes. The frame of the dresser is quite slim while the surface at the top is flat. Old-fashioned bachelor's chest dressers used to feature an angled surface for easy writing but modern variations got rid of it.




8. Double Dresser





Double dressers are wide and spacious thanks to the use of two columns of drawers. It's essentially a double version of a classic horizontal dresser. Couples can make the best use of this kind of dresser because of the separate columns containing two sides of drawers. If you like the idea of a double dresser, it's recommended to select a model with oversized drawers with sturdy knobs to organize and access clothes more efficiently.




9. Lowboy





Similar to the highboy, this type of dresser has a longer history as it has been extensively used in older times. Traditional lowboy dressers aren't particularly tall to help you reach the personal toiletries inside and outside the furniture piece. The dresser has desk-like dimensions that made it the predecessor to another popular type of furniture called a vanity table. A lowboy dresser can basically be considered the lower part of a highboy dresser.




10. Bombe Dresser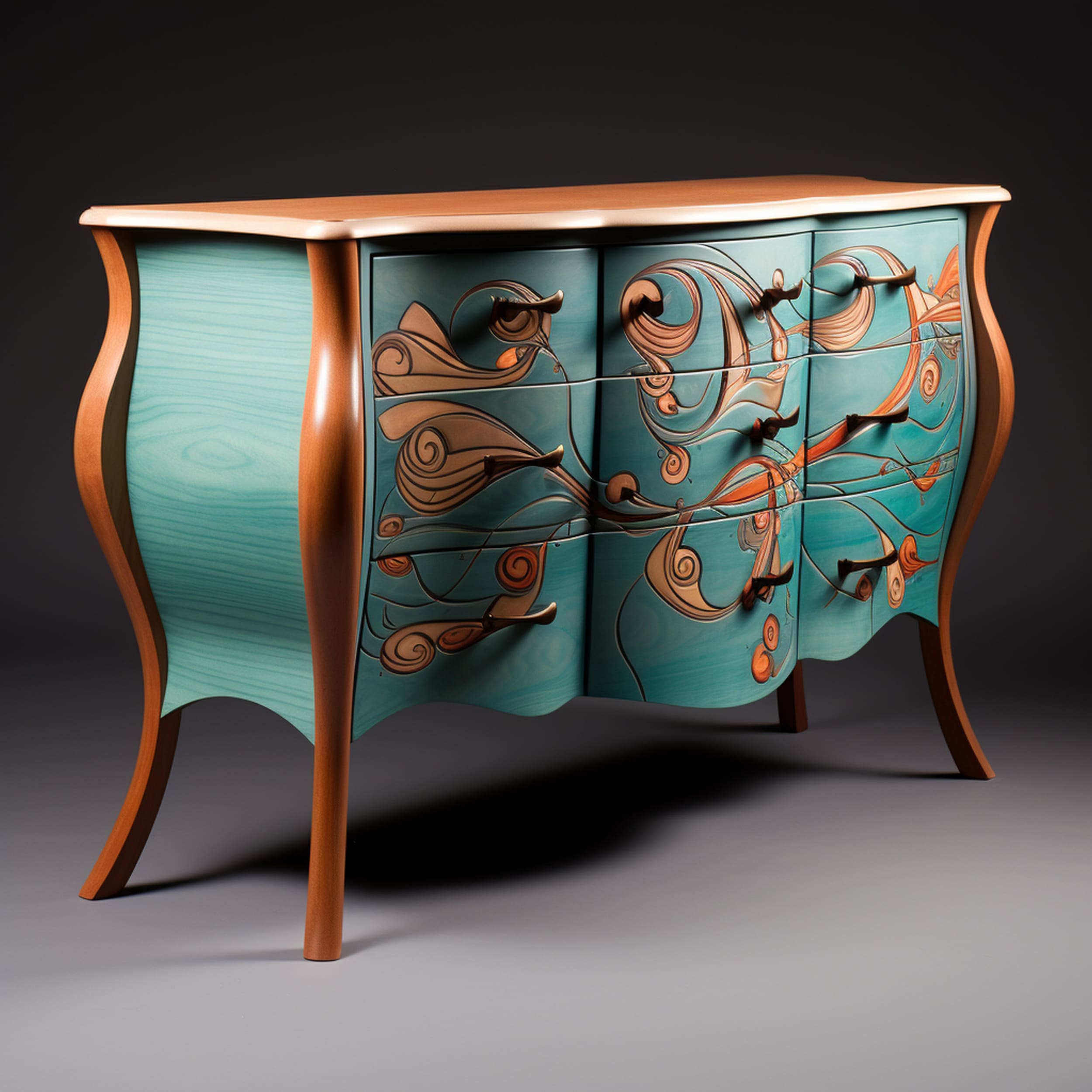 If you've ever visited an antique furniture shop, you've probably seen a bombe dresser. It's a very traditional style featuring undulating curves that add some charming appeal to its drawer fronts. The bombe dresser tends to have a swelling appearance that makes it clearly stand out compared to conventional modern dresser designs that feature straight lines with no extending parts. Anyone who wants to add an antique furniture element to their home should consider a bombe dresser that offers a distinctive curvy appearance.




11. Hutch Dresser





A large dresser should be able to cover most of your clothing storage needs quite effectively but it might not be sufficient for some people. If you want to expand a dresser's regular storage capabilities, your best bet is to get your hands on a dresser that's equipped with a hutch. This type of dresser brings added vertical storage space with the help of shelves that can be used to store books or display photo frames. It's a smart storage solution if you don't want a lot of space available in the room and wish to focus on double-duty furniture pieces.