This post may contain references and links to products from our advertisers. We may receive commissions from certain links you click on our website. As an Amazon Associate Rhythm of the Home earns revenues from qualifying purchases.
Share this article:
A classic architectural feature dating back to Gothic times, the transom window represents a great choice for anyone who wants to include an old-world vibe when doing a home makeover. The term transom refers to the horizontal beam or crossbar that's positioned above the window or door. It's used to keep the framings separate while the transom window is usually the small window that has a decorative role. You can think of this type of window as the element being placed right between the transom and the wall.




Installing a transom window is nowadays done for aesthetic reasons but it can also contribute to the safety and structural integrity of the building in many cases. They're more popular for certain types of houses such as foyers and townhomes. If you're interested in bringing this classy architectural feature to your home, check out our guide. We'll show you in this article all the important aspects regarding transom windows.
1.

History of Transom Windows





Transom windows have a long history considering how this design started to become quite popular since its inception in 14th century Europe. The idea at the time was to find a way to allow a proper amount of light inside and keep the home ventilated while deterring the prying eyes of strangers at the same time. Transom windows have been initially designed with a more functional purpose in mind even though nowadays they're primarily used to provide a decorative flair.




The first transom windows weren't even considered proper windows by modern standards. They were pretty much just holes covered with crude materials such as animal skins. Once technologies advanced, these architectural features started to improve and resemble windows. The advent of leaded glass, iron bars, and hinges offered great contributions in that sense. Transom windows have become much more convenient to operate and started to look more attractive as well.




Modern transom windows have come a long way compared to their earlier counterparts. They can work much better for their original purpose of improving ventilation. In fact, many homeowners can still use them for this reason in some traditional homes. One important difference compared to old-style transom windows is the integration of motorized designs instead of classic lifts and window rods. A modern transom window isn't just more stylish but also very user-friendly.
2.

Benefits of Transom Windows





Should you install a transom window? If you're still undecided about whether transom windows are right for your home, the following section should clear things up. There are lots of great benefits worth considering. The first thing that usually comes to mind would be the potential for enhancing the design of your home. Another important reason to install a transom window is the additional light that can brighten up any living space. Cross-ventilation is a nice extra feature but it isn't really a highlight in modern times when many homeowners make use of air conditioning systems.




The ability of a transom window to boost curb appeal cannot be underestimated. There are lots of stylish types of transom windows that make it a beautiful architectural feature by itself. However, this element reaches its full potential when it's properly situated to mix harmoniously together with other design aspects of the home. A notable example is placing the transom window above the front door where it can immediately create a memorable focal point. The problem of having plain windows in the front of the house can be quickly solved by some elegant transom windows.




One interesting detail worth mentioning is the way transom windows can be even more attractive at night. Regular windows will usually need to be covered by drapes for privacy reasons but that won't be a problem with transom windows thanks to being installed at higher elevations. This means that transoms will significantly improve curb appeal at night when the illuminated windows contrast with the dark conditions from outside. If you plan the installation of the transom window properly, you might be able to use this opportunity to show off some elegant decor pieces such as a chandelier more effectively at night.




With the help of a transom window, you can take advantage of a solid dose of natural light. This is a historical benefit of this architectural element. Whether you have a small or a big home, it's safe to say that transoms will have a notable impact in terms of improving the interior look. This type of window has the potential to illuminate the area at the right angle to create a sense of expansive radiance. It's especially recommended for dim interiors where every bit of extra sunshine matters.




More natural light brought by transom lights can have additional benefits that you may not even realize. There will be a diminished need to rely on artificial light which translates to some great savings on electricity costs. While this may not seem to make an important difference for energy usage, it can be easily argued that transom windows are eco-friendlier. They also have mood-improving abilities thanks to providing all that extra natural light. Keeping transom windows open all the time won't pose the same safety concerns compared to typical windows so that's another great benefit to consider.




3.

Types of Transom Windows
There's a vast range of different types and distinctive styles when it comes to transom windows. You don't necessarily have to go for the traditional arched design with separating dividers. These are the most common types that you'll usually encounter:





This type of transom window represents a great choice for fans of clean and elegant designs. It usually has a paneled frame that's specially designed to feature symmetrical patterns. The paneled glass window makes use of hinging and will often incorporate vertical strip dividers built from various materials such as wood or metal. Some large paneled transom windows can show horizontal strips.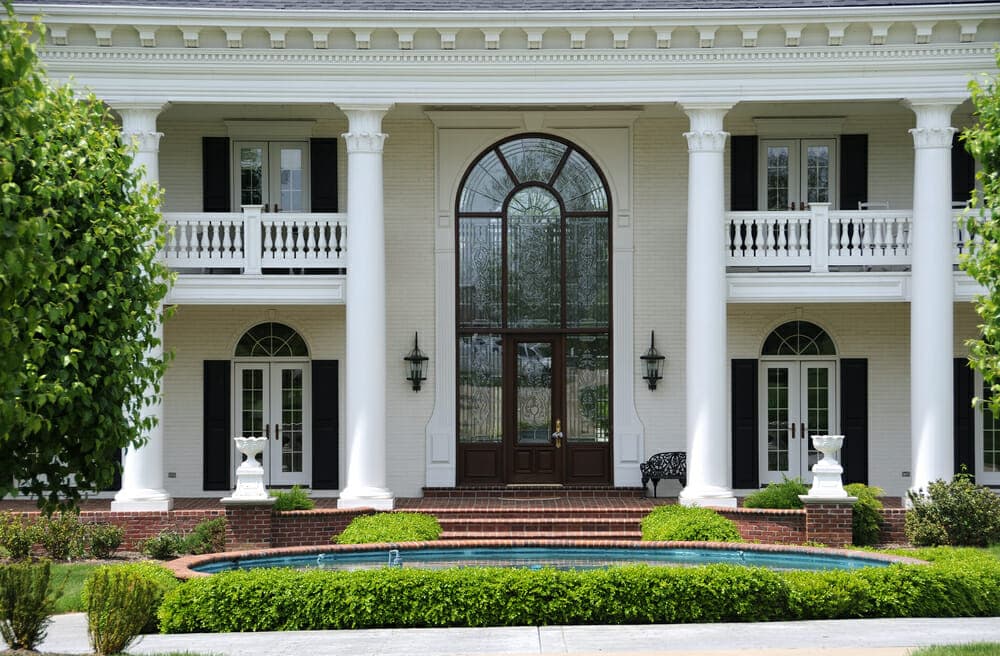 A classic type of transom window, this one will typically feature an arched design that resembles the look of a traditional fan. It's one of the most recommended choices for homeowners who prefer decorative transom windows. When installed above existing windows, they will be fixed to allow opening in either direction without difficulties. Fanned transom windows are also practical besides offering a great visual impact.









Solid transom windows have a more atypical look that contrasts with multi-paneled transoms. This type features a single glass piece in a sturdy frame. The window is designed with frosted, colored, or beautifully etched glass to provide a decorative boost anywhere you install it. Mounting this transom window is a breeze thanks to the versatile construction that allows for hinging or affixing on different sides of the frame.
4.

Installing a Modern Transom Window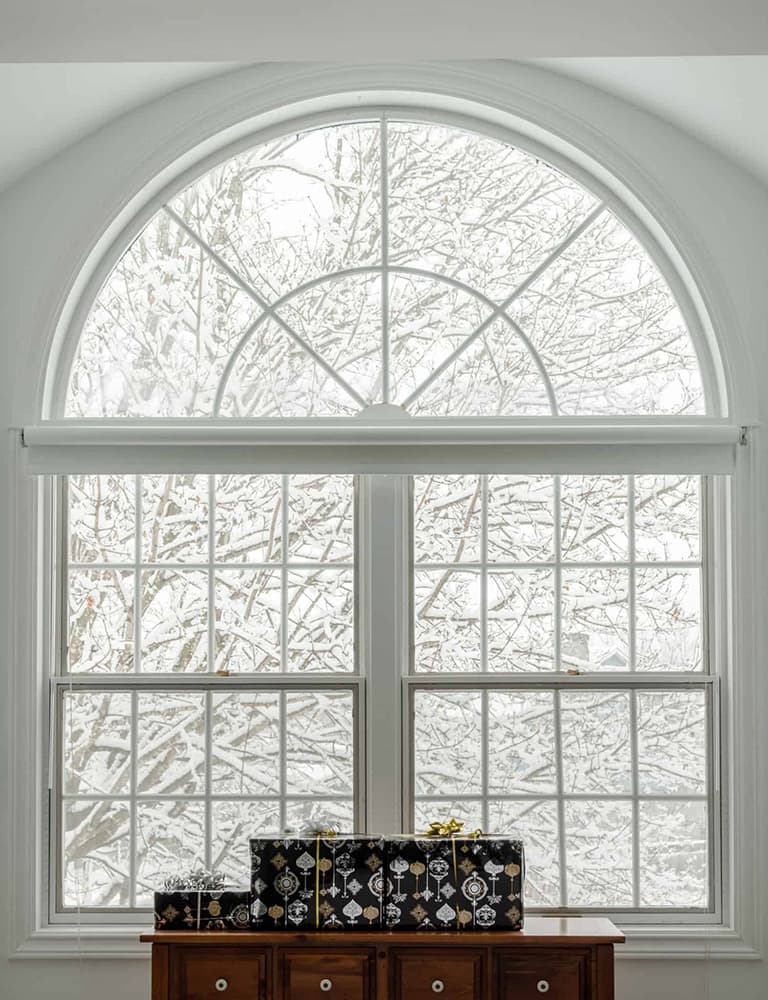 Structural Considerations
Anyone looking to install a modern transom window for their home should be aware of some structural considerations. Not every home may be able to accommodate the addition of a transom window. It usually depends on the kind of transom window you prefer but other aspects need to be taken into account as well. You need to carefully analyze the door and ceiling height, wall type, and whether the additional weight can be safely incorporated into the existing structure.




To install a transom window, you will have to get rid of the drywall in case of above-window installation or the exterior cladding if we're talking about mounting it above the door. Wall studs in the area will have to be removed to make way for the transom window. A new section of drywall has to be added once the transom window is fitted into place. Then it will be just a matter of mounting the window trim to finish off the whole installation process.




Large transom windows are not ideally suited for homes that have standard-height ceilings. It's recommended to opt for narrow window models in case you aren't able to properly add a normal transom window. Before making a final decision, always remember to check the framing space required for your preferred transom window. If you're not familiar with some essential structural details, it's probably best to get some expert help from a reputable builder or engineer.




After going over all the critical structural details, it's time to select a suitable transom window design. As we've previously seen, there are a few different types to choose from. You also need to decide on the patterns to ensure a satisfying decor addition to your home. Some window models can offer more sophisticated embellishments and very attractive stained glass motifs.




It's not simply a matter of choosing the right style of glass. You should focus on all the important details of transom windows, including the shape of the bars. Regardless of your choice, make sure you keep a cohesive look by incorporating windows with similar designs. Some homeowners prefer artsy transoms with geometric patterns while others prefer a more traditional approach with elaborate curves and arches. There's also the option to select a more minimalist aesthetic through modern transom windows that feature simple yet elegant patterns.




Take a look at this beautiful stained glass transom window panel from Amazon.
5.

Best Places for Transom Windows
Putting a transom window above the door represents a smart choice if you want additional ventilation and natural light without compromising on security and privacy. This seems like a great place for an arched transom window if it can match the architectural style of the door. The facade of the home can benefit a lot from the addition of an above-the-door transom window as long as the structure allows it.




Aside from the usual places such as above normal windows/front doors, transom windows can also be used to play functional and decorative roles in other areas. The bathroom is a good interior example because the transom window can provide it with an airy feel, extra light, and a solid ventilation boost. Steamy areas like the bathroom can definitely benefit from a practical type of transom window.
The garden shed is another place where a transom panel is highly welcomed. Rectangular models like this one on Amazon work great to enhance the brightness of various temporary structures. Alternatively, choose an arched design for a more elegant touch.