This post may contain references and links to products from our advertisers. We may receive commissions from certain links you click on our website. As an Amazon Associate Rhythm of the Home earns revenues from qualifying purchases.
Share this article:
Even the smallest details can make a huge difference when it comes to interior design. Once you're done setting up the baseboard, it's recommended to finish the look properly by using a type of decorative molding. This is necessary if you want to avoid unnecessary attention to the gap between the trim and flooring. By choosing either shoe molding or quarter round decorative styles, you make an attractive look of a trim that's properly finished.
Is there a difference between these two types of moldings? Shoe molding and quarter round are fairly similar but they feature distinctive characteristics. Opting for one or the other may depend on aesthetic preferences, but also on practical details such as the amount of space occupied. Here's everything you need to know about shoe molding versus quarter round designs.
1.

Shoe Molding is Smaller and Thinner Than Quarter Round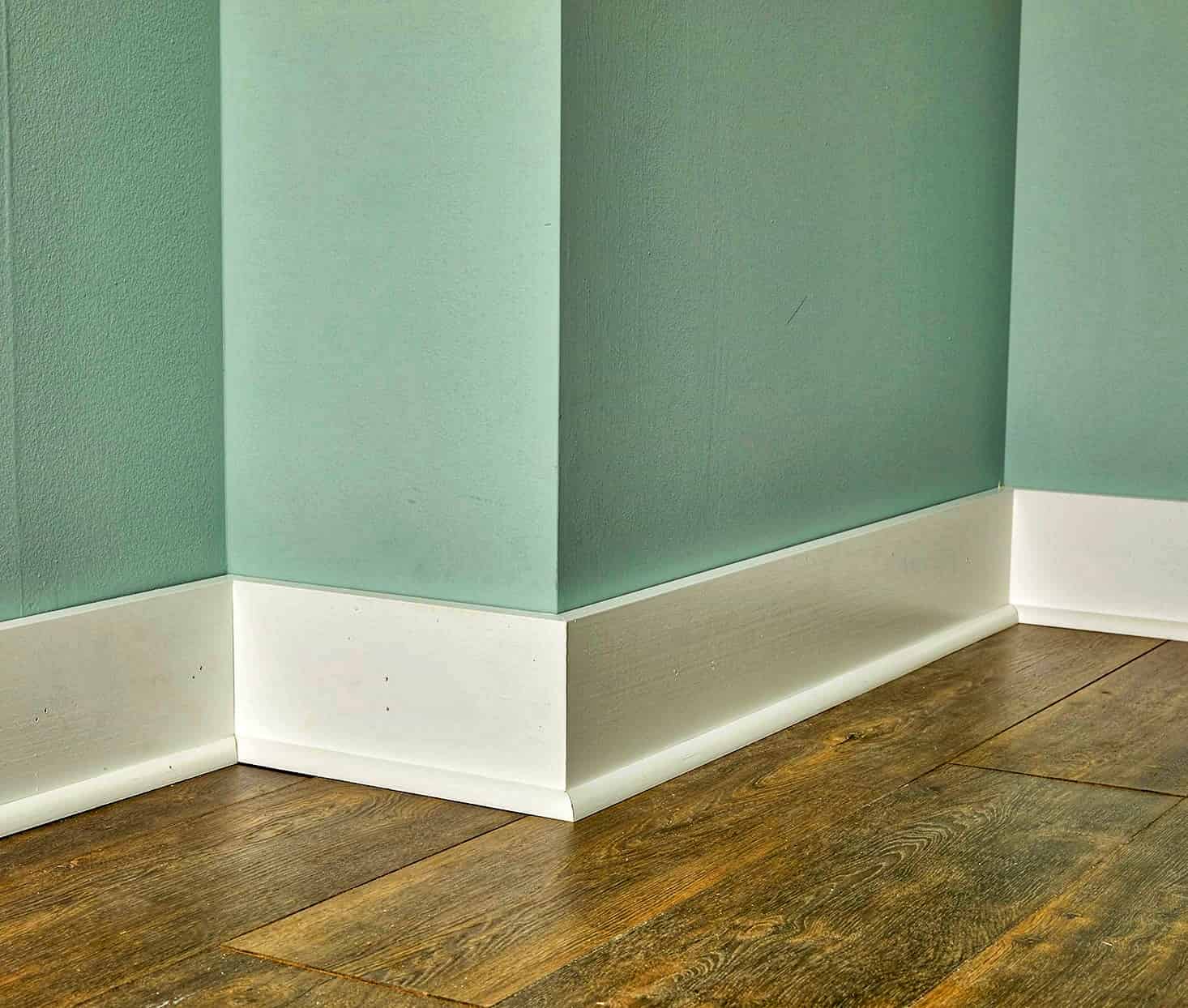 If you're looking for a sleek trim finish, using shoe molding is your best bet. The small and thin profile of this molding style makes it ideal to create a beautiful decorative effect. You can use shoe molding to bend into place with minimal effort. It will ensure a seamless transition between the baseboard and the floor.




2.

Quarter Round Molding is Bigger Than Shoe Molding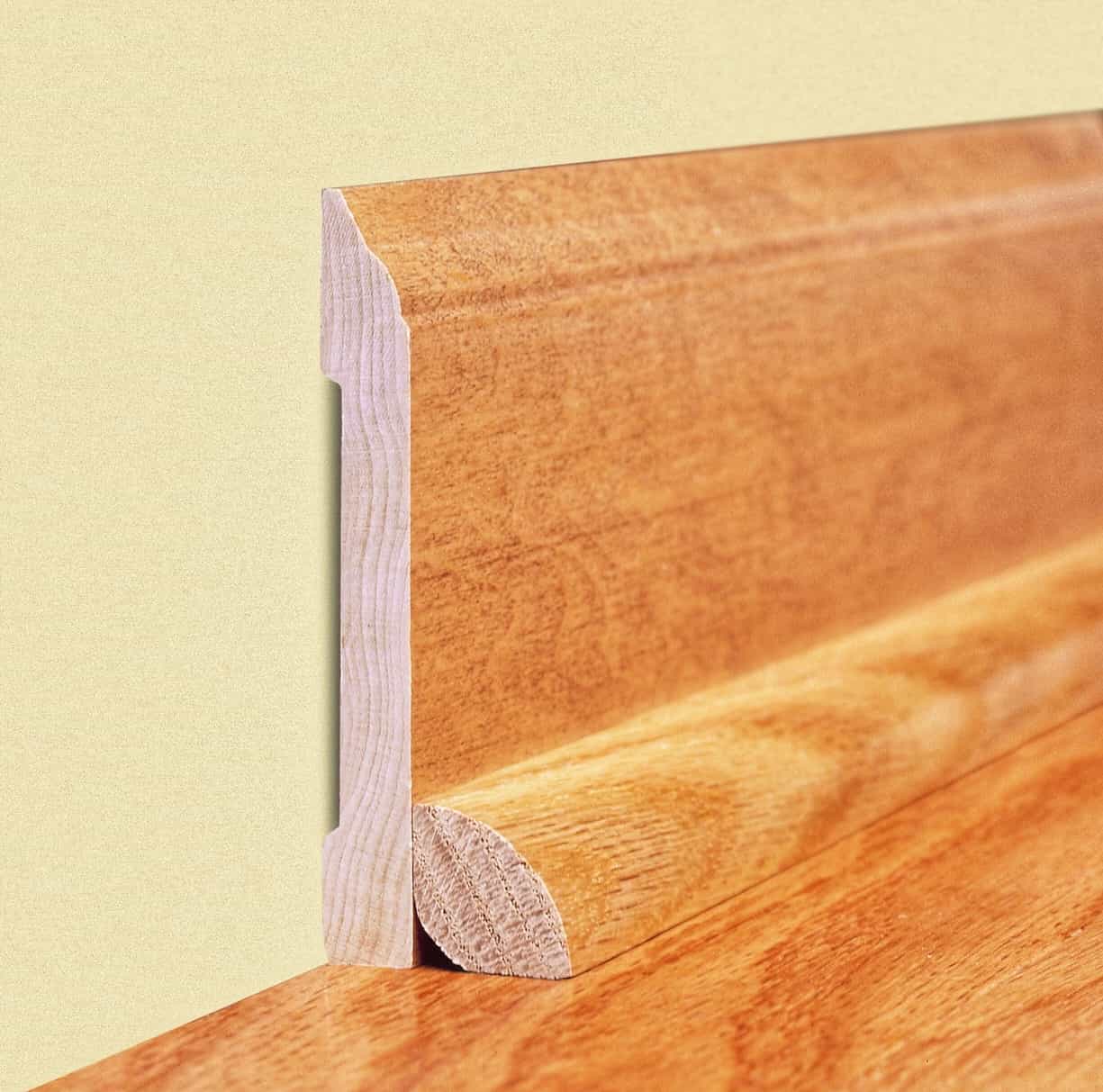 As the name suggests, this molding is designed to resemble a quarter of a round dowel. It lays flat but features some distinctive characteristics compared to shoe molding. The increased size of this type of molding can come in handy for some applications that demand superior coverage of the gap between the wall and the floor. It's more effective at this job compared to shoe molding's thinner profile.




3.

Shoe Molding Hides Imperfections Very Well
Shoe molding is typically the more popular style of the two. As opposed to quarter round, this style is more reliable in terms of hiding imperfections. It's recommended for remodels where you might struggle to make ideal tolerances. Trim carpenters can make effective use of shoe molding to conceal an uneven floor. Quarter round molding can be used as a replacement but it's usually not as flexible.
4.

Quarter Round Molding Can be More Affordable
While there's not a significant cost difference, it can be said that quarter round molding is more affordable compared to shoe molding. However, there are many factors that can play a role. The most important aspect is the material. You can find expensive wood baseboard moldings made in both the quarter round and the shoe molding styles. If you choose a specific finish, such as a decorative or painted one, it's safe to say that costs will add up regardless of the type of molding preferred.




5.

Neither Type of Molding is Absolutely Necessary
If you're satisfied with the look of your baseboards, it's safe to say that you don't even need to bother with any type of molding, whether we're talking about shoe molding or quarter round. Adding molding to the trim is mostly a matter of aesthetic preferences. It's not an absolute requirement if you enjoy the current finish. One notable disadvantage to keep in mind is the dirt buildup that can be experienced in that gap between the trim and floor when you don't use baseboard molding.




6.

Shoe Molding is a Good Alternative to Quarter Round and Vice Versa
If you want to use quarter round molding for your baseboards, but the style doesn't work for your project, shoe molding is a great alternative. In a similar fashion, quarter round molding is the best substitute for shoe molding. If you don't like the idea of using one of these moldings for some reason, the other can replace it successfully. This is proof of their close similarities but it's also possible because there aren't lots of materials designed like this to choose from.
7.

Both Shoe Molding and Quarter Round Styles are Still Fashionable
Some homeowners worry about either shoe molding or quarter round becoming outdated. Neither of these styles seems to have gone out of style. Shoe molding is slightly more popular, considering how it's the top choice when it comes to remodeling jobs. It's highly recommended for a more modern trim look. Quarter round designs fell a bit out of general favor but that doesn't mean they're outdated. This molding style is less flexible but still just as attractive as shoe molding.