This post may contain references and links to products from our advertisers. We may receive commissions from certain links you click on our website. As an Amazon Associate Rhythm of the Home earns revenues from qualifying purchases.
Share this article:
If you wish to maintain the glimmer of chrome as new on your bathroom fixtures, it's important to know the best cleaning and polishing methods. Chrome plating on surfaces can be susceptible to a wide range of blemishes and blotches that give it an unsightly appearance. The good news is that cleaning chrome is fairly straightforward compared to other surfaces in your home.




Chrome surfaces need to be cleaned quite often, particularly if we're talking about bathroom and kitchen fixtures that see frequent use. Decorative objects can get away with the occasional dusting. Without daily maintenance, it's safe to say that your shiny faucet won't be able to show off its characteristic glimmer. You have to get rid of mineral spots and dirty streaks. Here's a step-by-step guide that will show you how.
1. How to Clean Chrome
The simplest cleaning methods are often the least invasive as well. Chrome plating is fairly durable overall but you shouldn't take out the strongest chemicals just yet. A basic mixture of soap and water can be surprisingly effective to restore the shiny appearance of chrome. It's recommended to use dish soap for this method.




Simply add the soap to a bowl of water and make use of a gentle sponge or cloth to scrub away any dirt from your chrome-plated fixtures. Don't forget to rinse the chrome surface from time to time. If the sponge fails to reach some awkward crevices, it's a good idea to get your hands on a more specialized cleaning tool such as an old toothbrush. Once you're satisfied with the level of cleanliness, remove any trace of soap from the chrome by rinsing with water. Apply a microfiber cloth to dry the surface.
If you feel the need for a stronger cleaner that can deal with stubborn water spots, consider trying out a vinegar solution. Mix equal parts water with distilled white vinegar to get started on this cleaning method. Work your way on the chrome surface with the help of a sponge or toothbrush.




Although the diluted vinegar solution should work well in most cases, it might sometimes fail against old or persistent mineral deposits on the metal fixtures. If that happens to you, try rubbing the chrome with pure vinegar without any water. Allow it some time to break down the stains. Rinse the surface with water and wipe the chrome fixture with a microfiber cloth.
2. How to Polish Chrome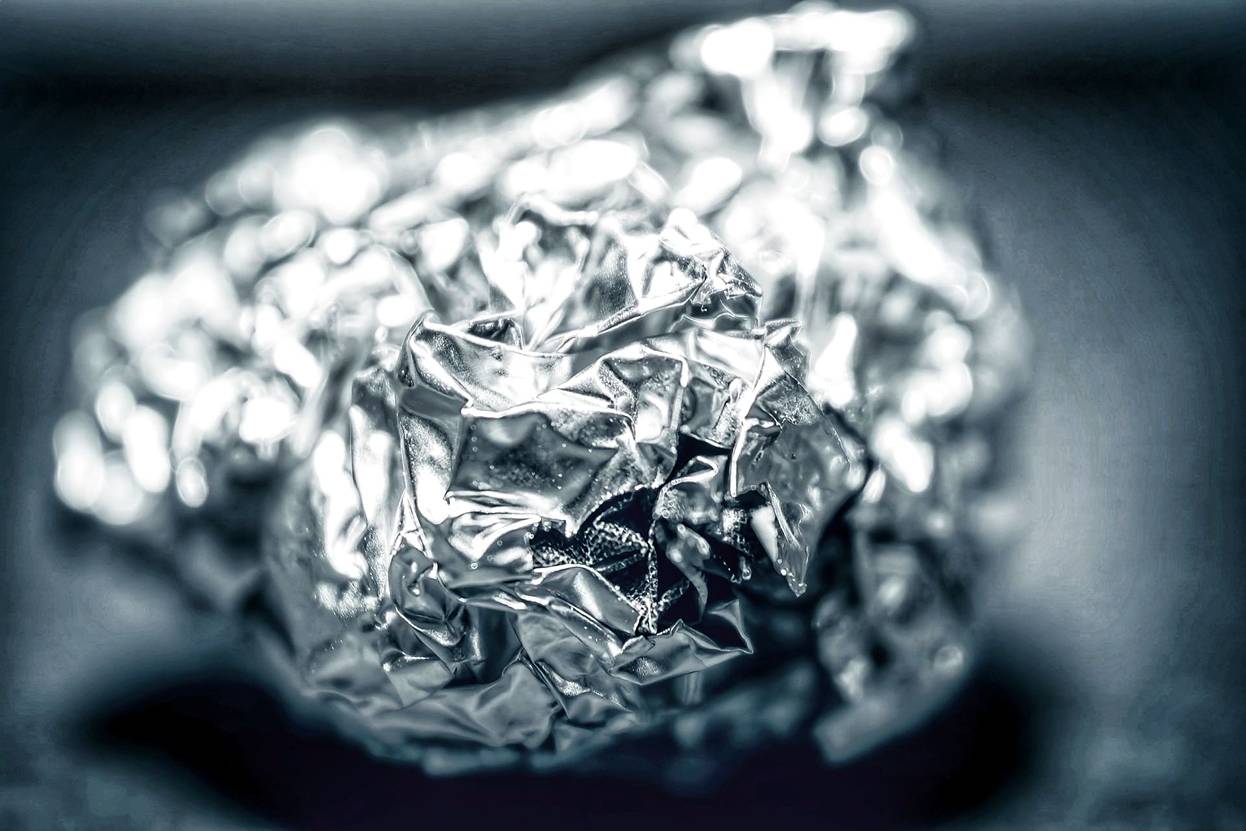 Rubbing chrome with aluminum foil can result in a nice polishing effect. This is due to the fact that aluminum is a softer metal. It's a recommended solution considering that most homeowners likely have aluminum foil around the home. Use a strip to scrub the chrome-plated fixtures or any other surface in need of restoring its original shine.




Aluminum foil on chrome is also practical in terms of removing rusty spots. Dip the foil in a mixture of soapy water or vinegar to get rid of any rusty stains. Make sure the surface is wet enough to scrub away the stain more effectively. Similar to the cleaning steps, you should finish off the job by rinsing the chrome fixture with water and wiping the remaining moisture with a dry cloth.
Applying a Commercial Chrome Polish
If you're not satisfied with the usual appearance of your chrome surface, perhaps a commercial polish can help you achieve a more impressive shine. A product such as this one on Amazon is designed to eliminate micrograins from chrome to brighten the surface and maximize the level of shine. Keep in mind that most chrome polish products on the market are designed for automotive use.