This post may contain references and links to products from our advertisers. We may receive commissions from certain links you click on our website. As an Amazon Associate Rhythm of the Home earns revenues from qualifying purchases.
Share this article:
Many people agree that hillsides look more attractive compared to flat gardens. If you're willing to do some serious landscaping work, there are lots of methods you can try to take advantage of a sloped yard and create a beautiful hillside look. One important reason why hillside landscaping is a great idea is due to the illusion of movement created when you place various plants in this kind of yard. Skillful gardeners can take advantage of a hillside design and tastefully decorate it to make a bold statement. It may seem difficult at first to create stylish arrangements considering the sloping landscape. However, it's worth trying some innovative ideas and put in some effort to enjoy a uniquely-designed yard. Get inspired through the following hillside landscaping ideas.




1.

Stone Terrace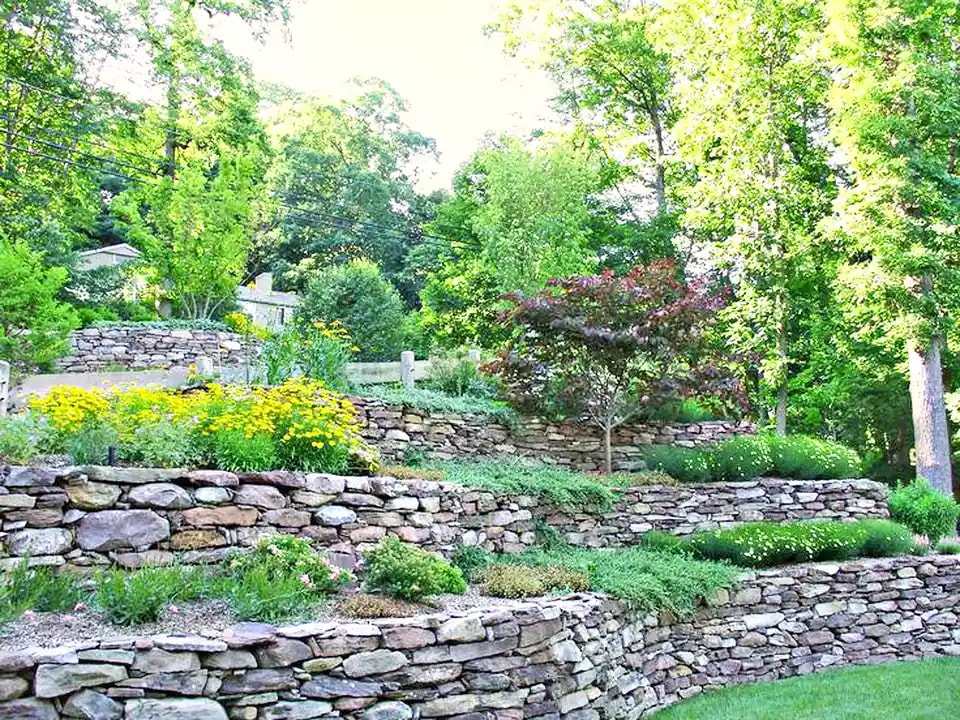 One of the best ways to tame a hillside is by relying on stone walls. If you're serious about landscaping, creating a stone terrace could be well worth the effort. When you add some plants together with stone walls, the result is both attractive and functional. Stone has some great heat retaining properties which means it has the ability to offer a comfortable microclimate to the plants. Add lots of planting areas to embellish your hillside stone terrace and beautify the sloped design of the yard.




2.

Switchback Path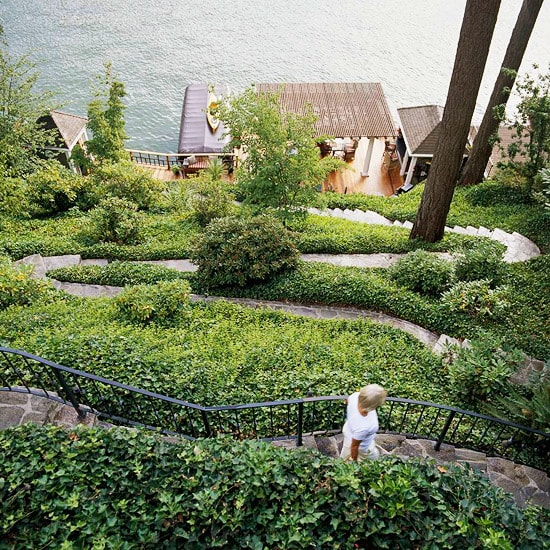 Many people who need to work around a hillside prefer straightforward landscaping ideas that don't require too much effort. Check out this simple switchback path that allows people to safely descend and ascend the slope. In terms of landscaping elements, there aren't lots of attractions as only simple plants have been used. The focus here is on functionality and it's safe to say that the switchback path adds visual interest to the area by itself without the need for extra frills.




3.

A Calming Display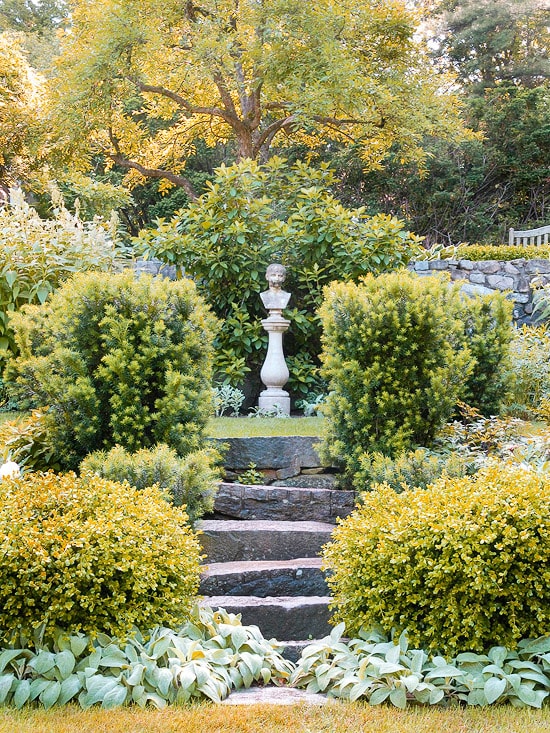 If you're looking to create a calming display, you need to take into account balance and proportion when you're playing around with garden elements. Check out the symmetrical look of this sloping yard that concentrates on a focal point created by the placement of a small statue. The steps also help to set the scene. This is an excellent hillside landscaping idea for fans of a classical look where order plays an important role. A balanced design helps to calm your mood when taking a walk through the garden.




4.

Anchoring Flowers
Flowers and other plants can be useful landscaping elements to use for hillsides that come with poor soil conditions. By trying to establish a nice arrangement of flowers you can help to preserve the topsoil while also creating a more attractive look instead of barren rocks. It can take a bit of work as you will often need to start from smart plant pockets until the hillside garden of your dreams starts to take shape. In this yard, the gardener relied on mostly astilbe and hosta plants which are known to be hardier compared to other flowers. They act as dependable anchors to rejuvenate the poor soil of the hillside.




5.

Hillside Rock Garden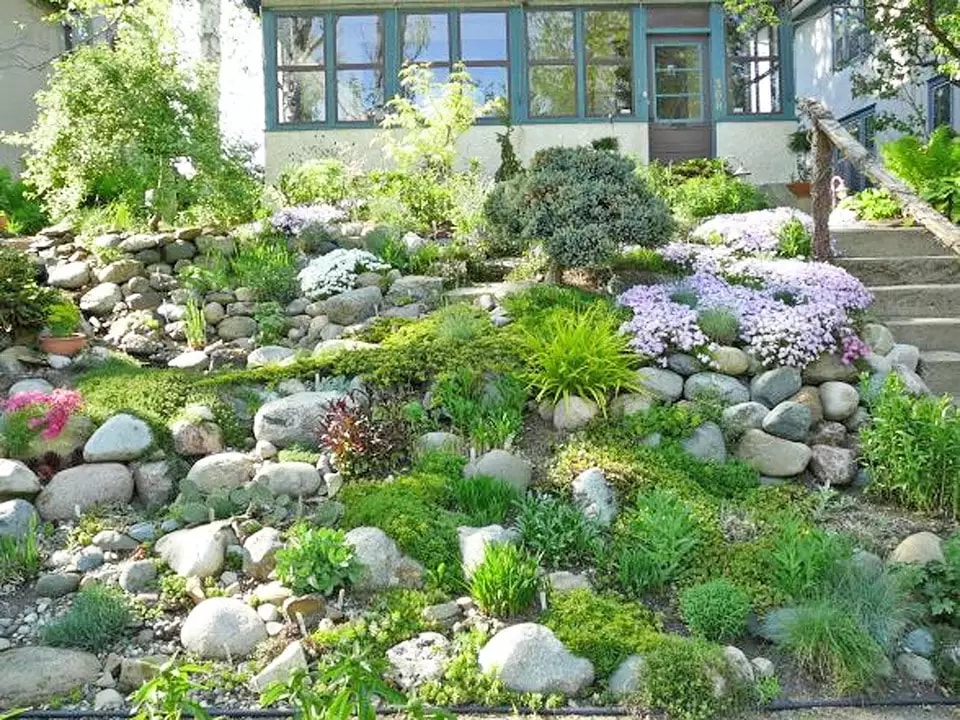 Not all hillside gardens need to have a perfectly trimmed and obviously man-made look with carefully placed plant arrangements and other elements. Some people enjoy a more natural display and it looks like this idea can suit their needs better. This is a hillside rock garden which obtains its natural style thanks to the way the gardener let it evolve without too many interventions. Rocks tumble and land randomly making a less artificial look overall. The addition of large rocks is also helpful to anchor the soil for plants that find it hard to thrive on a slope.




6.

Graceful Path
Hillside yards can provide the ideal conditions to try your hand at creating a more eye-catching pathway. The natural slope of the area has great potential and you only need to pay attention to certain details like shapes and textures to obtain a beautiful result. A curved path will seem more graceful while different plants surrounding it can provide some much-needed textures to give it a personality of its own. We recommend opting for cascading plants if you plan for stair-stepped hillside pathways.




7.

Miniature Plant Collection
Abundant greenery isn't always a requirement when it comes to hillside landscaping. You can also take a different approach without sacrificing the textural and visual effects. Check out the way this miniature plant collection gives character to this terraced slope. In this example, you can easily consider the hillside design as an advantage. It delivers the perfect displaying opportunity for your collection of small plants such as bonsai. For a consistent look, we recommend integrating some hardscape materials like stone walls that mix well with the raised garden beds.




8.

Hillside Vegetable Garden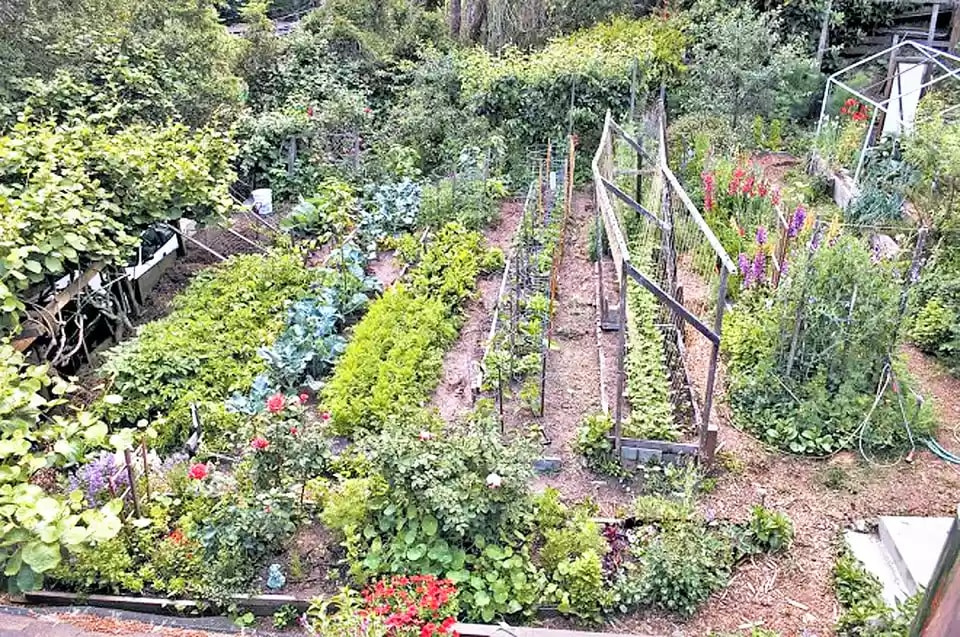 While it may not seem that obvious, hillsides can actually provide some ideal conditions for creating a vegetable garden. There are a few things to keep in mind like the way the slope is oriented and the quality of the soil. In most cases, you will be surprised to find out that a sloped area can provide some important advantages for growing healthy vegetables. For example, different rows of plants get more uniform direct sunlight. One row doesn't get affected by the shade created from the next row as it happens on flat gardens.