This post may contain references and links to products from our advertisers. We may receive commissions from certain links you click on our website. As an Amazon Associate Rhythm of the Home earns revenues from qualifying purchases.
Share this article:
Split-level houses are based on traditional American ranch homes that started to become very popular after World War II. American suburbs started featuring this architectural style quite heavily in the 1950s. Nowadays, split-level homes are seen through a nostalgic lens though they're still commonly found in the US. Thanks to their compact design without compromising on square footage that much, these houses appear to be quite attractive for many homeowners. Split-level homes are more affordable than other styles while giving off the impression of much more generous space.
Key Architectural Features
Instead of many man-made materials that are typically expensive, split-level homes tend to be built using affordable natural materials. The houses feature simple finishes and commonly make use of materials such as wood and brick.




Simplicity is key when it comes to split-level homes. This architectural style favors minimal ornamentation for its facade. The main elements you can expect are the front door and windows often arranged asymmetrically. Given their original use as suburban homes, split-level houses almost always feature garages. Bay windows can also be found pretty frequently in their designs.
Split-level homes draw a lot of inspiration from ranch homes. That's why they often feature a low-pitched roof that's practical to prevent snow buildup and enhance the space for the upper level as much as possible.




This is another feature that seems to be borrowed from ranch homes. Split-level houses are designed specifically to maximize square footage as much as possible. That's optimized with the help of an open floor plan for the interior of the home.
Although some particularities of split-level homes can be different, it's safe to say that short stairs are universally present in this architectural style. They usually feature just a few steps and are used to separate the various areas in split-level homes.




Compared to other types of homes, split-level style homes don't really have an underground basement. This area is positioned a little bit closer to the ground level. It's typically properly finished to make it usable as an extra room for the house. The basement in the split-level home is practical as a cozy game room or laundry room.
Examples of Split-Level Style Homes
1.

Column Design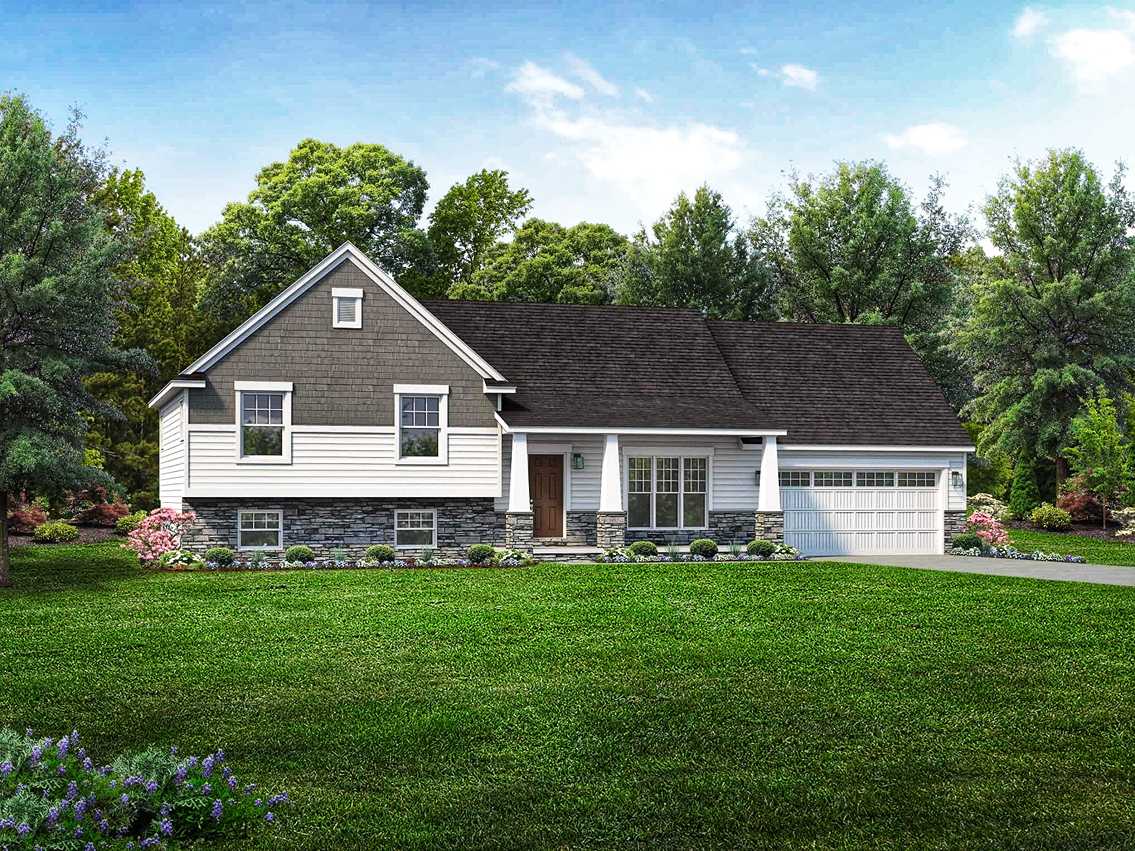 While columns were used in the past to support the roofs of homes, they mostly fulfill a decorative role today. If you're looking for a stylish split-level home design, consider one whose facade includes elegant columns that create a beautiful porch. Paint them in a bright white to contrast against the darker color scheme of the house.




2.

Brick Siding
Typical siding styles of split-level homes are fairly plain and unimpressive. If you want to create a more stylish look, it's a good idea to decorate the facade with brick siding. A complete makeover can get quite expensive though. That's why it's recommended to focus only on a particular area to incorporate the bricks. This split-level home boasts elegant brick siding just for highlighting the front door.




3.

Mudroom in the Foyer
When it comes to the interior of split-level homes, sometimes you're left with generous space in the foyer. The stairs area where the home is split can be given a new purpose instead of letting all that empty space go to waste. A great solution is to create a practical mudroom. This is highly recommended if the split happens close to the entryway of the house.




4.

Beautiful Sunroom
Split-level homes are usually designed for maximizing square footage making it harder than others to build out. However, it could be a smart solution to enhance the house with the addition of a sunroom. This extra area should be typically built at the front of the split-level home to prevent an unbalanced architectural design. Enjoy the beauty of a sunroom that makes you feel more connected to the garden outside.




5.

Garage Focus
Living in the suburbs without a car is extremely challenging. It's not surprising that many homeowners choose to emphasize the garage of a split-level house. In this example, the attention is quickly drawn to the large garage in the front of the home. It uses multi-hued rock siding while the light-toned door seems to create a welcoming effect.




6.

Cohesive Flooring
Kitchens and dining rooms in split-level homes are often minimally separated by the use of a few stairs. Despite the level difference, these two areas blend together elegantly in a larger open-space area. Using different materials for the flooring may not be a good idea because there's a risk of creating a dated look. Maintain visual cohesiveness by relying on the same flooring style for each distinctive level.




7.

Conversation Pit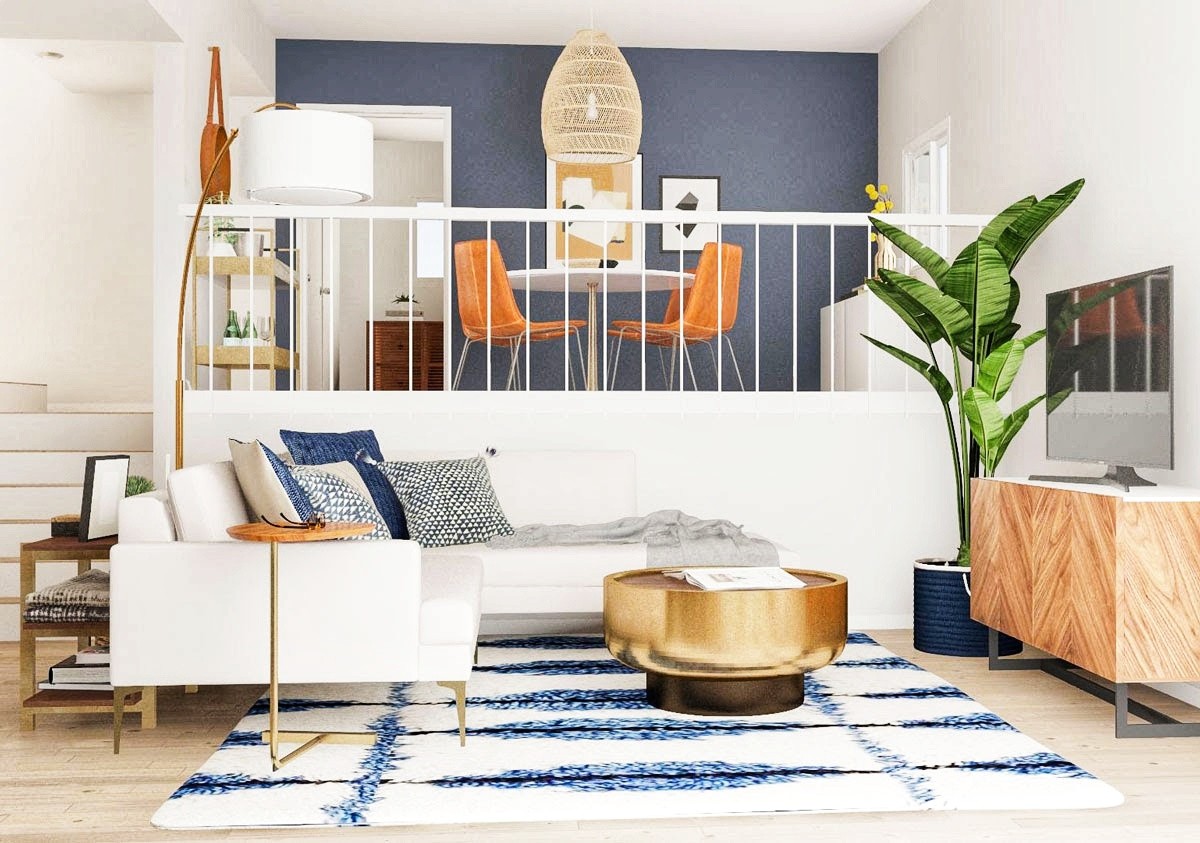 A conversation pit is created when the living room in a split-level home is positioned in such a way that it's overlooked by a different area such as a dining room or kitchen. This sunken living room feels a bit outdated in recent times. However, you can still modernize a conversation pit by focusing on great decorative touches such as comfy pillows, a patterned rug, and gorgeous furnishings.




8.

Curved Walkway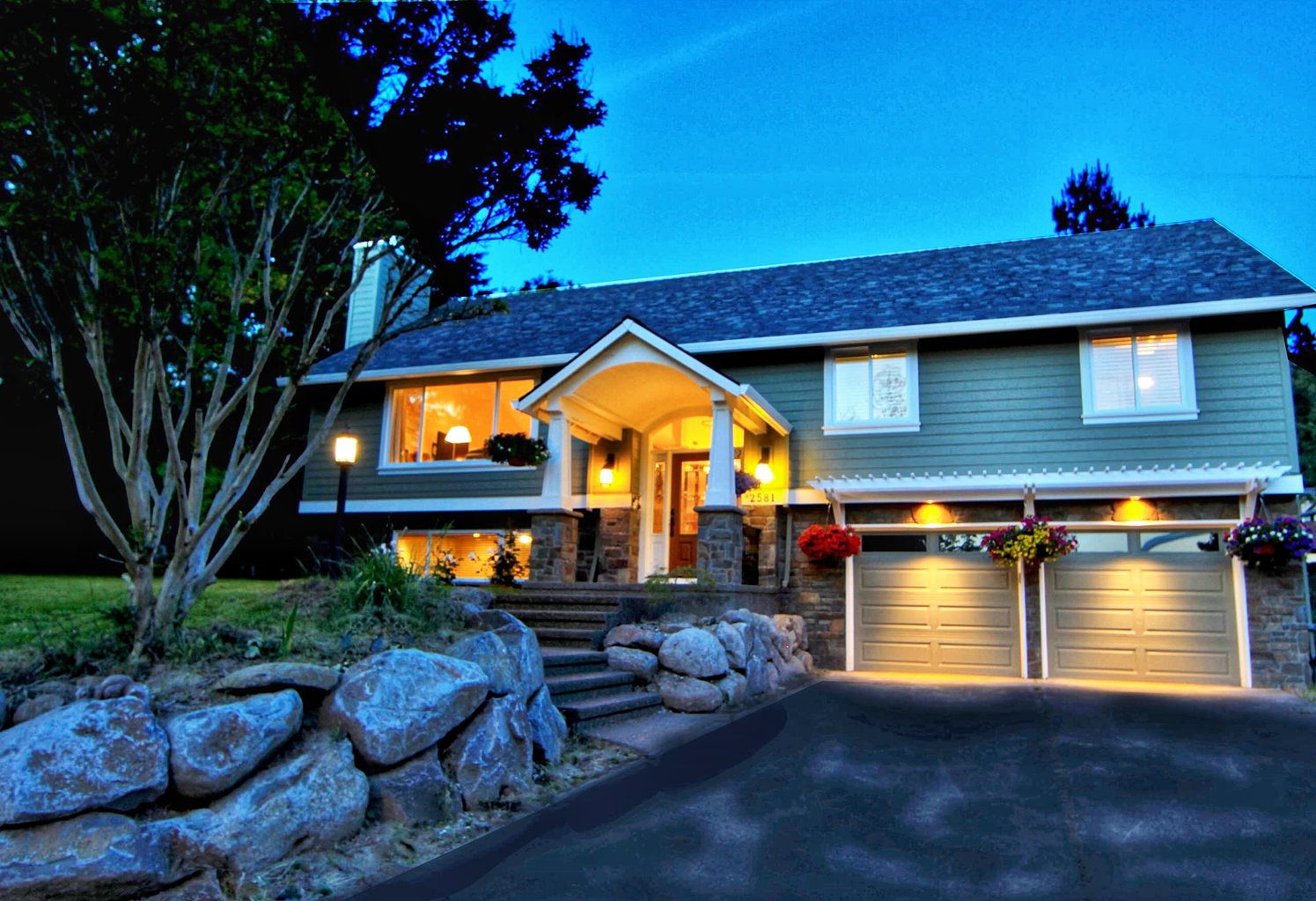 Split-level houses may look a bit odd and dated unless you figure out how to improve them with some stylish modern elements. Focusing on creating a more attractive front door is recommended, as well as bringing visual interest to the walkway. Use a curved design for it to impress your guests and make a difference in terms of how inviting the exterior of the house feels. Go for a stone base and layered levels of stairs to match the look of the house.




9.

Modern Foyer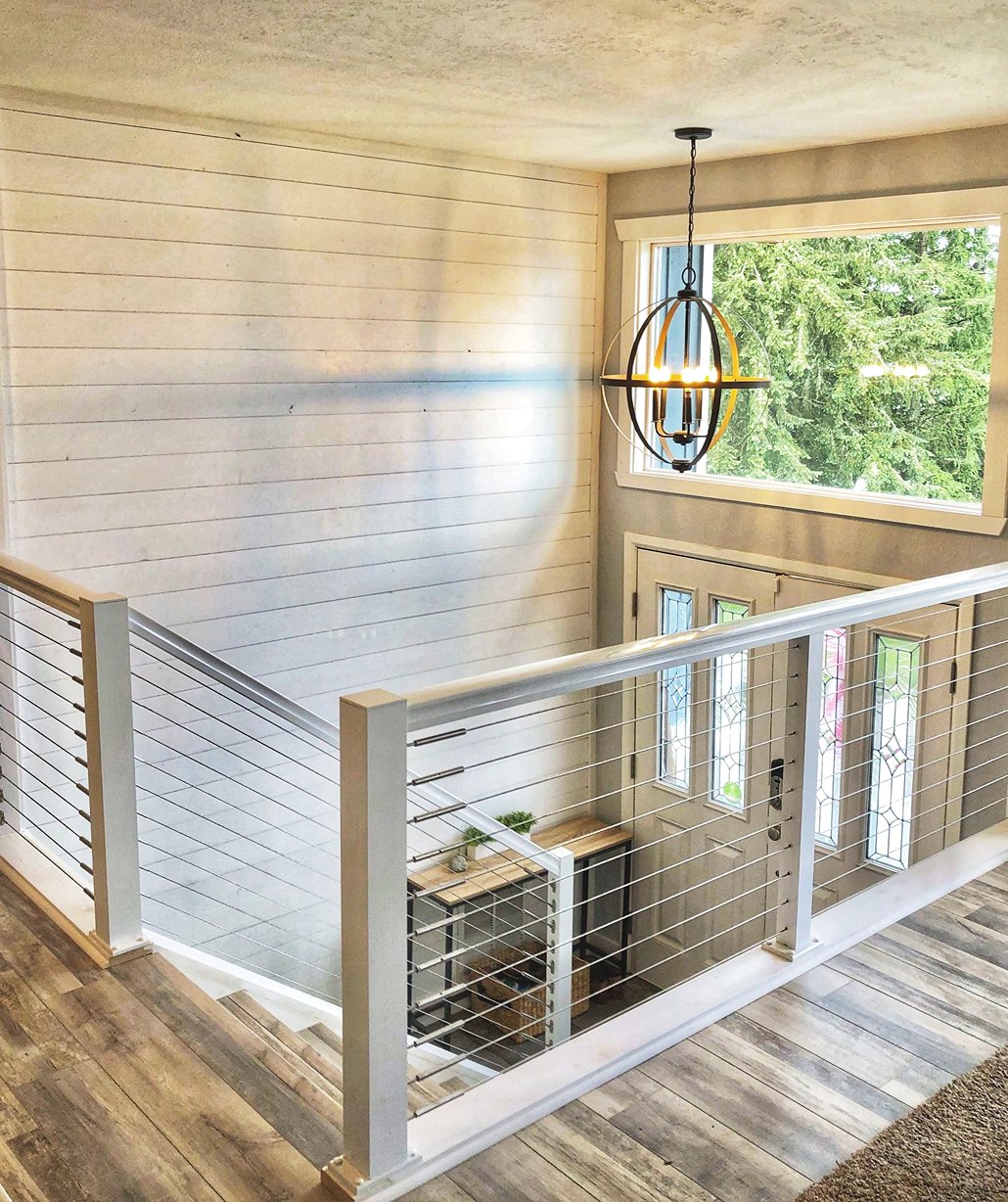 Decorating the foyer should take priority for any homeowner interested in creating a stylish split-level home. If you're able to take advantage of a high ceiling, you can incorporate an elegant chandelier that will look stunning together with a large transom window. This is the first area that will be seen by visitors, so it's important to make it as welcoming as possible.




10.

Vertical Expansion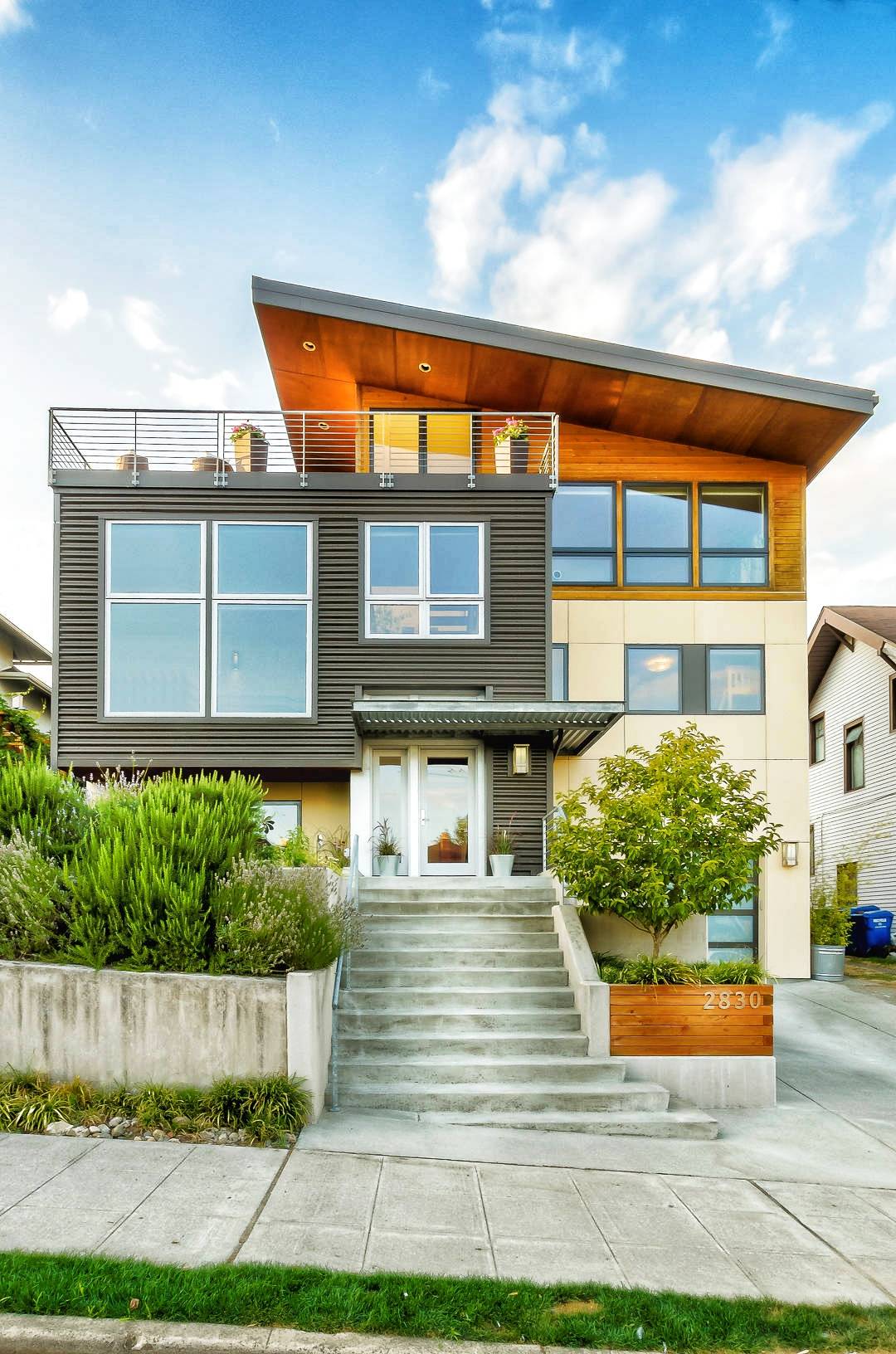 Looking to remodel a classic split-level home? Expanding the building vertically seems like the best solution because you don't have to work around square footage limitations. Similar to this modern split-level house, you can try adding a rooftop deck that could be used as a relaxing spot for social gatherings. The best part is that you can enjoy a spectacular view of the surrounding area.