This post may contain references and links to products from our advertisers. We may receive commissions from certain links you click on our website. As an Amazon Associate Rhythm of the Home earns revenues from qualifying purchases.
Share this article:
If you live in North Dakota, you're probably familiar with the state's great reputation when it comes to growing lots of staple crops such as wheat, beans, canola, and more. North Dakota features a reasonably cold climate where only hard plants can thrive. While the growing season in this area is fairly short compared to more southern regions of the US, you can still enjoy a beautiful and varied garden. You simply need to grow the right plants that are properly adapted to the climate. Here's a list of the best plants that you should add to your North Dakota garden.




1. Coneflower





A highlight in any perennial garden, coneflower offers great hardiness in USDA regions 3 to 9. It's easy to grow in North Dakota if you plan to add some color to your garden. Blooms range from shades of yellow and red to purple and pink. Although it's recommended to keep your coneflowers in full sun, there's not a lot of harm done if you can only place them in partial sun. Make sure the soil stays consistently moist with balanced draining to help these plants thrive.




2. Garden Phlox





Thanks to its pleasant fragrance and gorgeous bloom coloration, garden phlox represents an excellent choice. This plant grows successfully in most areas of North Dakota. It can truly bring your garden to life in the summer again and again if it's allowed to re-bloom. Typical flower colors of the garden phlox include white, pink, and red. The plant tends to grow in masses of small blooms with various heights. Moist soil is preferred for garden phlox. It's also a good idea to set aside a sunny spot in the yard for this perennial plant.




3. Anise Hyssop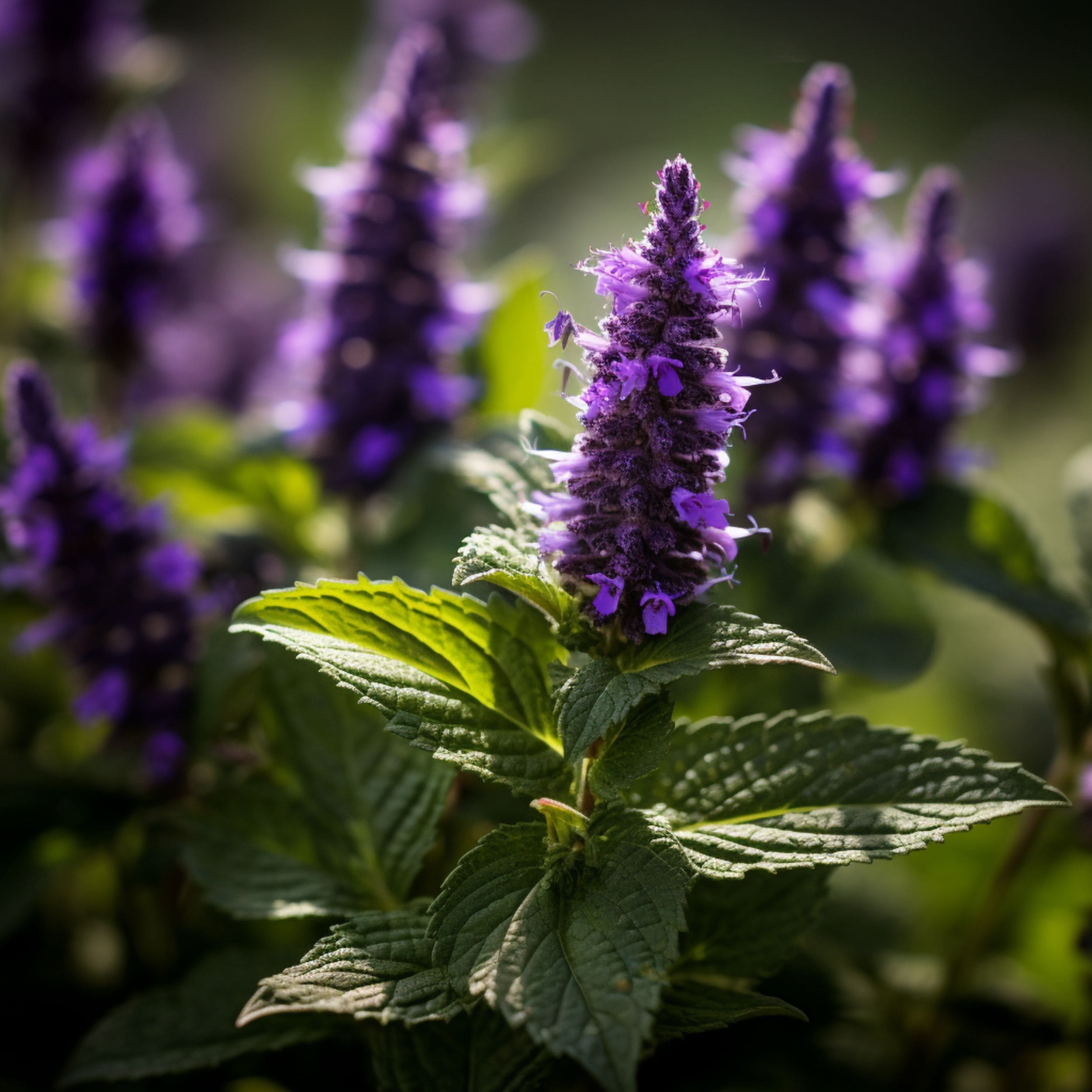 If you're looking for a great native plant to grow in North Dakota, you can't go wrong with anise hyssop. It can sometimes be called lavender hyssop due to showing off a similar purple color for its blooms. The plant works like a magnet for butterflies and hummingbirds while it doesn't require a lot of watering. Anise hyssop can reach up to four feet in height and can decorate the garden as well as your home with cut flowers in a tubular shape.




4. Fragrant Sand Verbena





Ideal for rock gardens, the fragrant sand verbena grows best with minimal watering. This is a very low-maintenance plant that can easily belong in a North Dakota garden considering how it's native to the state. As the name of the plant suggests, this type of verbena offers a characteristic sweet fragrance. It's the perfect complement to its delicate snowball-like flowers that appear from spring through late summer. Fragrant sand verbenas can easily attract butterflies with their funnel-shaped blooms packed in white, purple, or pink clusters of flowers.




5. Russian Sage





With bluish-purple flowers that exude a pleasant scent, Russian sage could be a must-have addition to your flowerbed. This plant may take some extra effort to get established but it can grow without problems in USDA zones 3 through 9. Some cultivars are hardier than others so make sure you select a Russian sage variety that's more resistant to the cold if that's a concern for your garden. This perennial shows off arching branches of blooms that can accentuate other flowers in the yard.




6. Blazing Star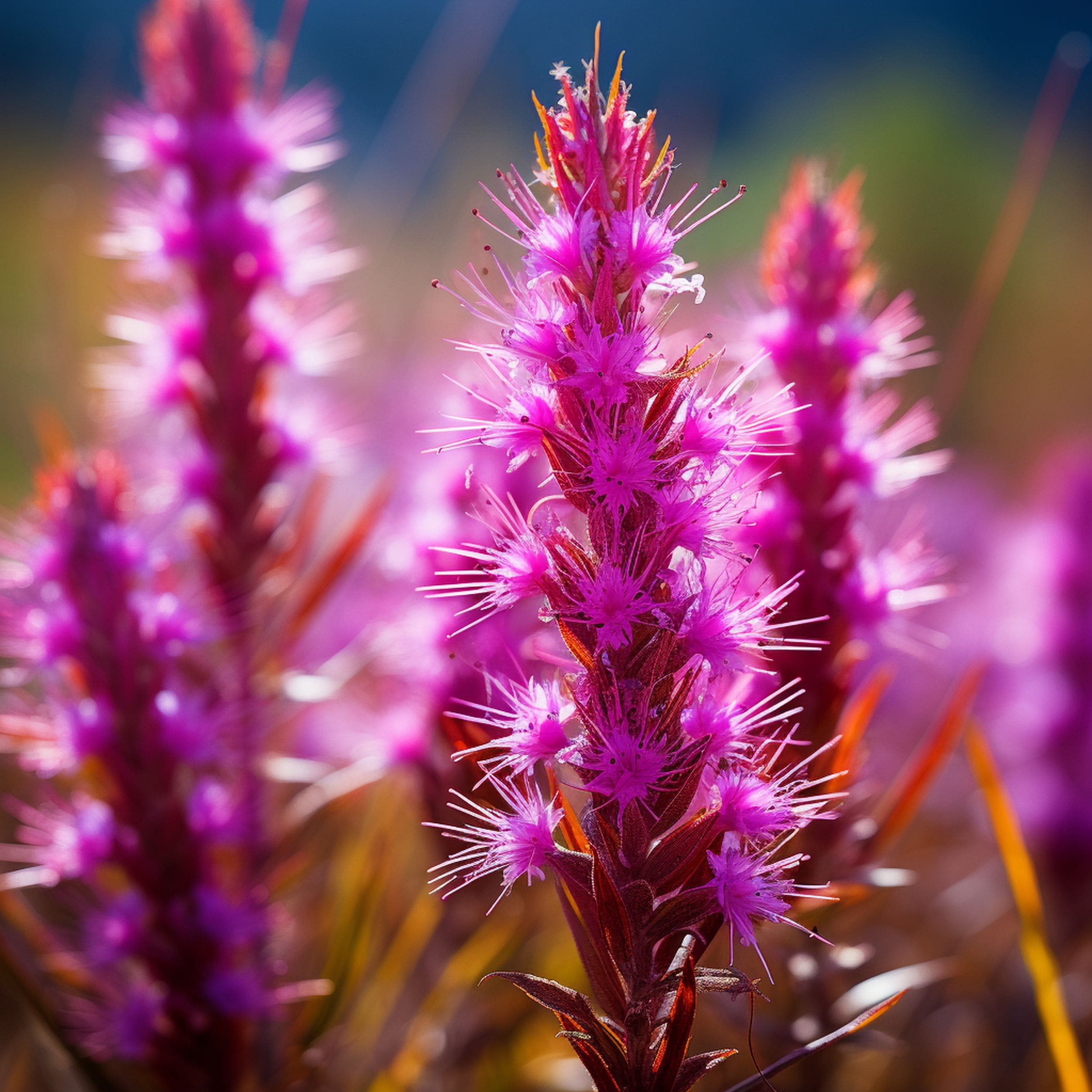 Blazing star is a hardy perennial that can be grown successfully in North Dakota. The plant stands out through its feathery blooms that resemble the look of a star. Flowers appear on tall stalks and will typically be purple, sometimes with tinges of red or blue. If you want to also increase the textural depth of your flowerbed aside from adding a pop of color, it's safe to say that blazing star represents a recommended choice. It thrives in full sun and can tolerate a wide range of soils. The deer resistance and lack of notable pests and diseases also contribute to its list of benefits.




7. Meadow Anemone





Another native plant of North Dakota, meadow anemone offers beautiful flowers with a characteristic anemone-like shape. Although the blooming period is fairly short, this is a great addition to your garden considering the easy growing requirements. You don't need to worry too much about sun exposure because the meadow anemone can thrive in partial shade. It prefers good soil moisture. Considering that it only reaches up to two feet in height, this native plant works like a charm as a groundcover.




8. White Snakeroot





Looking to attract butterflies or bees more easily to your garden? White snakeroot is a great plant to try in that case. It grows very easily in North Dakota and shows off clumps of small white flowers blooming from summer to fall. Similar to other natives of the state, white snakeroot prefers partial sun and moist soils. This herbaceous perennial could be an excellent choice for cottage or woodland gardens. It's extremely adaptable and doesn't have serious pest problems.




9. Aster





When it comes to adding a pop of color to your garden in the fall, there are few options that work as well as aster. This perennial boasts cheerful blooms that are somewhat reminiscent of daisies. There's an impressive color variety considering the multiple shades of red, purple, and pink available for asters. These plants grow best in full sun and they have respectable cold tolerance. You can select from either dwarf or tall varieties to match the style of your garden.




10. Coreopsis





Whereas other perennial flowers start to fade quite fast, coreopsis offers persisting blooms in a stunning range of vivid colors. Also known as tickseed, this plant can easily elevate the style of your North Dakota garden with its daisy-like flowers. The petals often show different color shades compared to the center which brings unique contrast appeal. There are various species of coreopsis and all of them take minimal effort to grow. Full sun and loamy well-drained soil allow it to thrive.