This post may contain references and links to products from our advertisers. We may receive commissions from certain links you click on our website. As an Amazon Associate Rhythm of the Home earns revenues from qualifying purchases.
Share this article:
Aside from planting trees to make the yard more attractive, you can also take advantage of other benefits. Some trees and shrubs are fairly reliable when it comes to reducing noise pollution. Whether you live close to a highway or have particularly loud neighbors, it's safe to say that you need a way to create a sound barrier. While there are other methods to block excessive noise, using trees could be considered very practical and eco-friendly. As a bonus, you can also enjoy a better level of privacy. Here are the best noise-reducing trees worth adding to your property.




1. Leyland Cypress





Thanks to their natural dense growing habit, cypress trees work very well in terms of reducing the impact of surrounding noise. The Leyland cypress is a great example because it's often used for hedges. It can provide solid privacy and act as a sound barrier to isolate your home from excess noise. Another benefit of this tree is that it's an evergreen variety which means it retains the noise-reducing effect year-round. The Leyland cypress can reach a height of 50 feet and a maximum spread of 20 feet. It tends to grow pretty fast as well.




2. Thuja Green Giant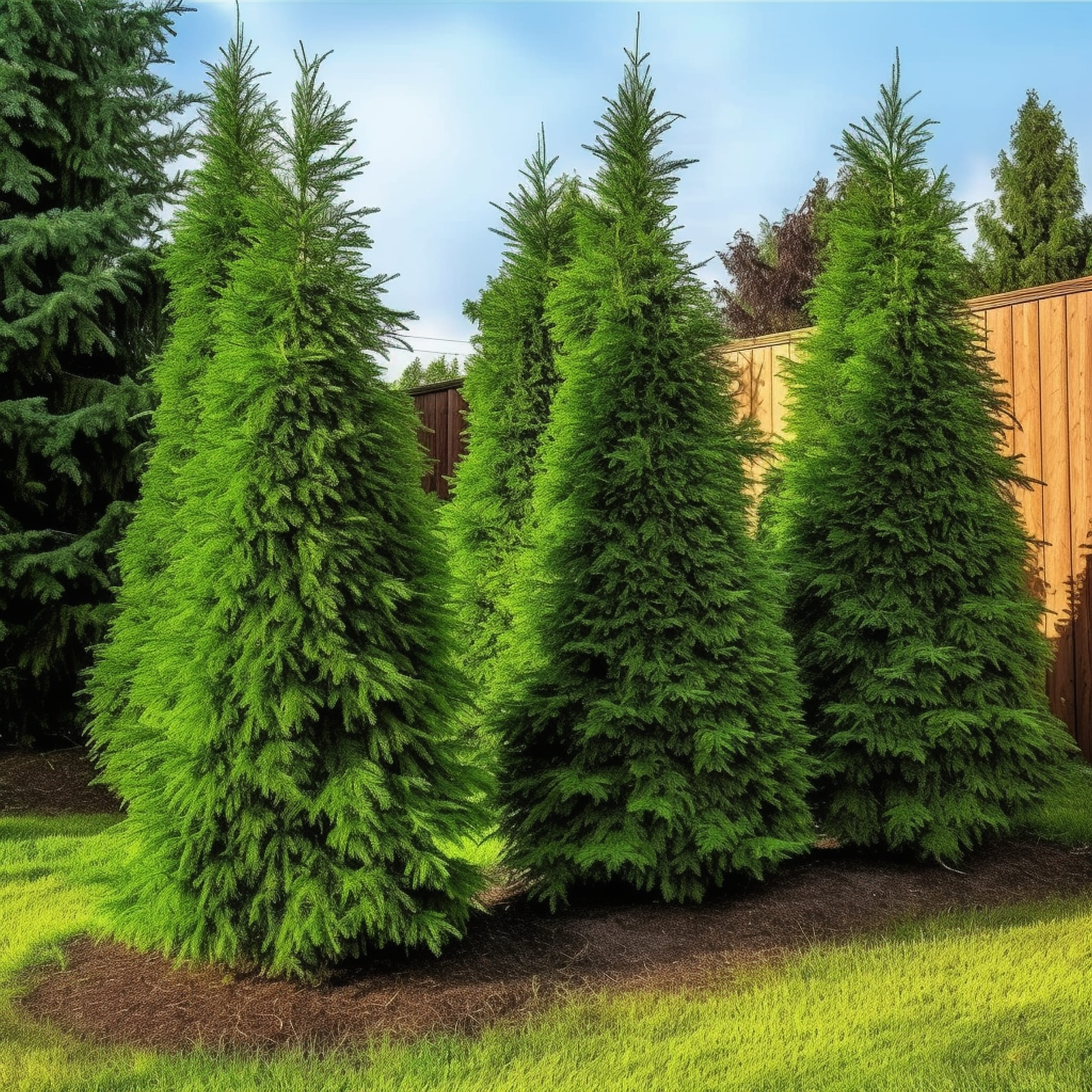 When it comes to beautiful trees that offer noise reduction and privacy, the Thuja green giant represents a must-have option. It shows off attractive evergreen foliage that has the habit of cascading down elegantly. That's one important reason why it helps to create a reliable sound barrier. The dense foliage has soft points as opposed to the sharp needles that you'd typically expect. Thuja green giants are more child- and pet-friendly as well. Assuming you take good care of it, the tree will grow quickly reaching 5 feet more each year.




3. Fir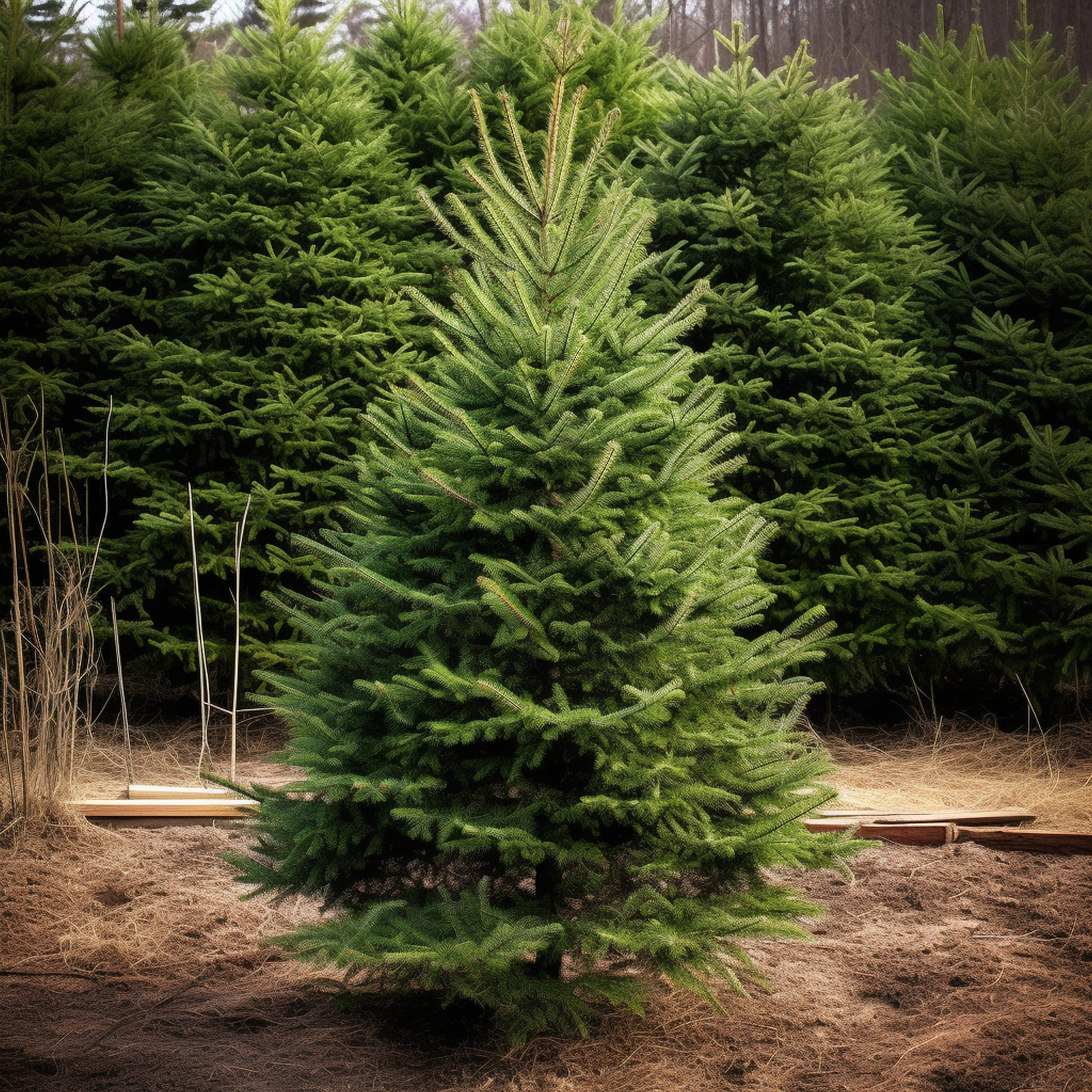 Similar to other types of evergreen coniferous trees, firs work like a charm to add a protective sound barrier to your property. Fir trees tend to grow very tall and their considerable foliage spread is able to reduce incoming noise. Although it can be a good idea to plant a fir tree in your yard for privacy and sound absorption, you need to be aware of potential drawbacks. It's not very easy to change the location of a fir tree once planted so make sure you find a good spot for it. Another thing to be aware of is that some fir species can be vulnerable to caterpillars.




4. Cryptomeria Radicans





A tall and slender tree, Cryptomeria radicans is a type of Japanese cedar that can offer many benefits to your yard. Due to its characteristic pyramidal growth habit, the tree minimizes the impact of surrounding noise. It boasts dense foliage that also helps in terms of upgrading the level of privacy. Another advantage of Cryptomeria radicans is the fast rate of growth (somewhere around 3 feet per year). The tree can grow up to 50 feet tall and 20 feet wide.




5. Spartan Juniper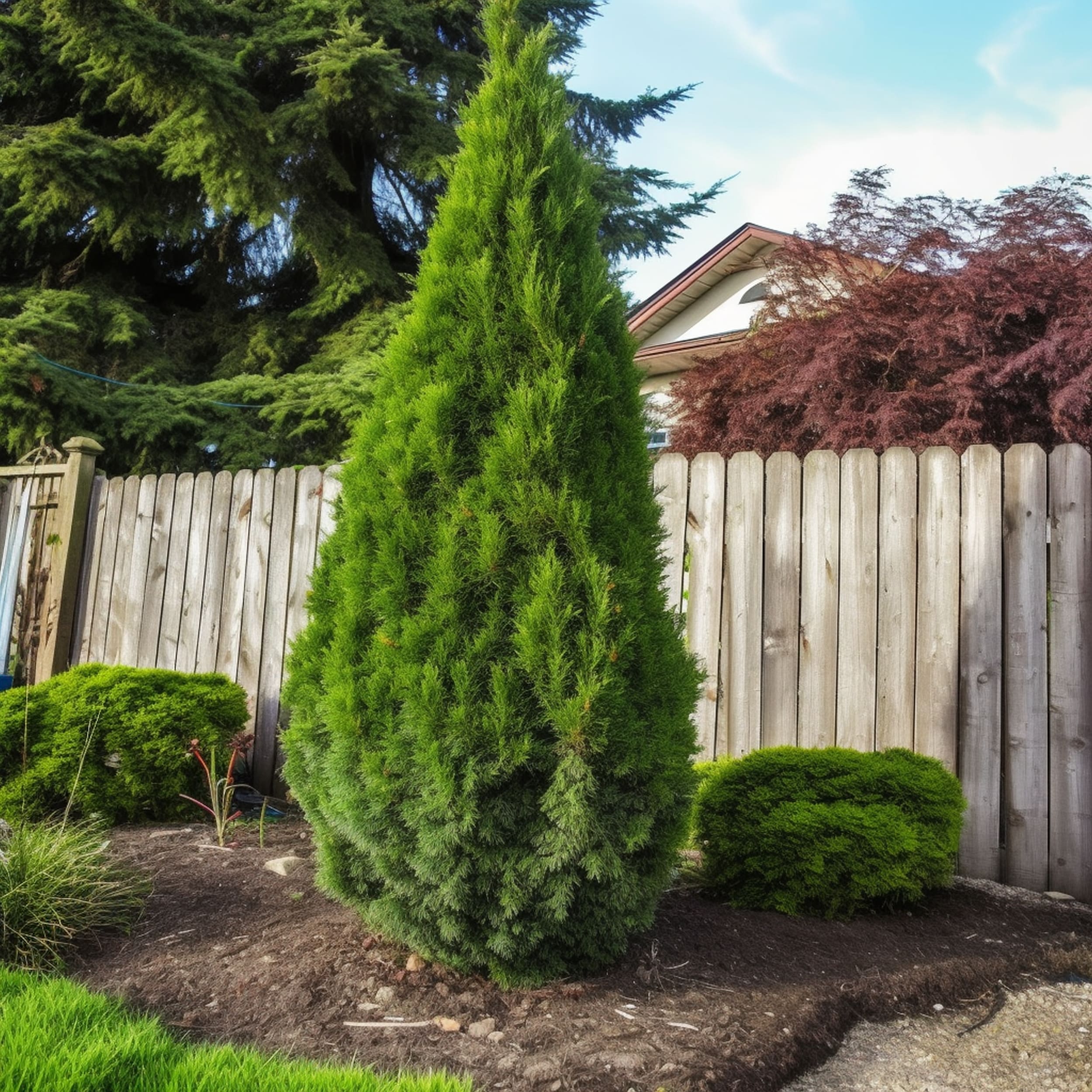 If you live in an area where evergreen trees struggle to grow well, you might be interested in some robust types of junipers. A notable example that offers noise reduction is the "Spartan" cultivar which offers a densely branched column in a pyramidal shape. This juniper has fairly simple growing requirements. Compared to similar hedge trees, the specimen provides increased overall resilience against drought and cold. It could be an ideal choice to decorate the property borders and gain extra privacy and reduced noise.




6. Escarpment Live Oak





As opposed to other noise-reducing trees that offer low-growing foliage, the escarpment live oak minimizes excessive sound through its large spread. It's a recommended pick for gardeners that live in dry southern regions of the US. This type of oak boasts increased drought tolerance and blocks noise quite effectively with the help of its impressive width. Mature trees can easily reach a spread of 40 feet. Keep in mind that escarpment live oaks won't be able to thrive in humid or cold areas.




7. Thuja Plicata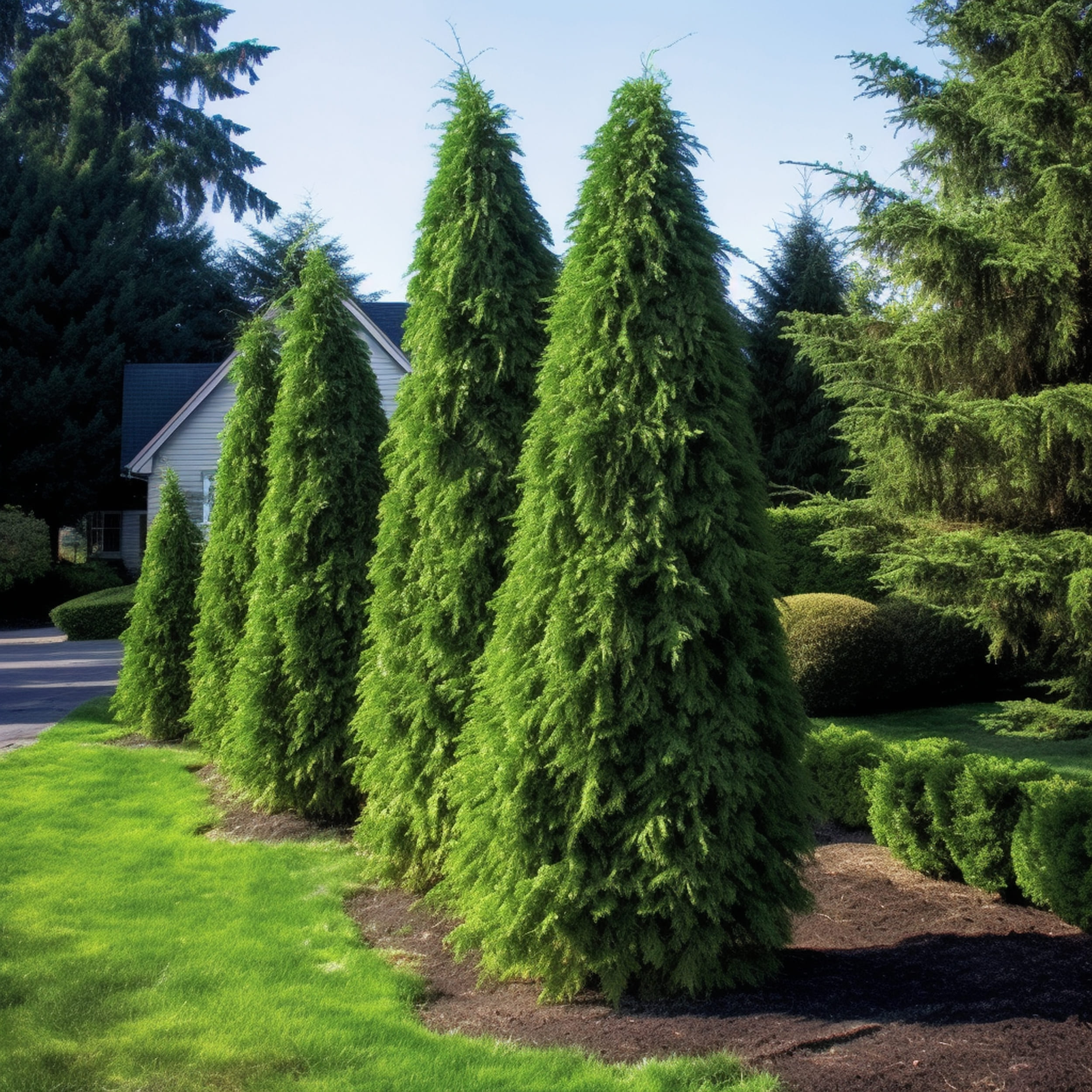 The cypress family has many great types of trees worth considering to block some of the noise from reaching your property. Another excellent hedge tree is Thuja plicata which boasts low maintenance and some extra benefits like providing a habitat for wild birds. Trees growing in the wild can reach impressive heights of more than 200 feet. Thuja plicata is commonly known as the Western red cedar in the US. It tolerates shade very well and prefers humid regions. Keep in mind that early growth is quite slow for this species.




8. White Pine





The white pine is native to North America where it's primarily distributed along the eastern areas of the US and Canada. It's a common tree that has many uses, including the ability to reduce noise. White pines are able to absorb some of the surrounding noise thanks to their solid trunks and dense foliage. Versatility is important when it comes to selecting a tree to plant in your yard. The white pine is able to grow in different terrains and climates without difficulties but it can only thrive within USDA hardiness zones 5 through 7.




9. Norway Spruce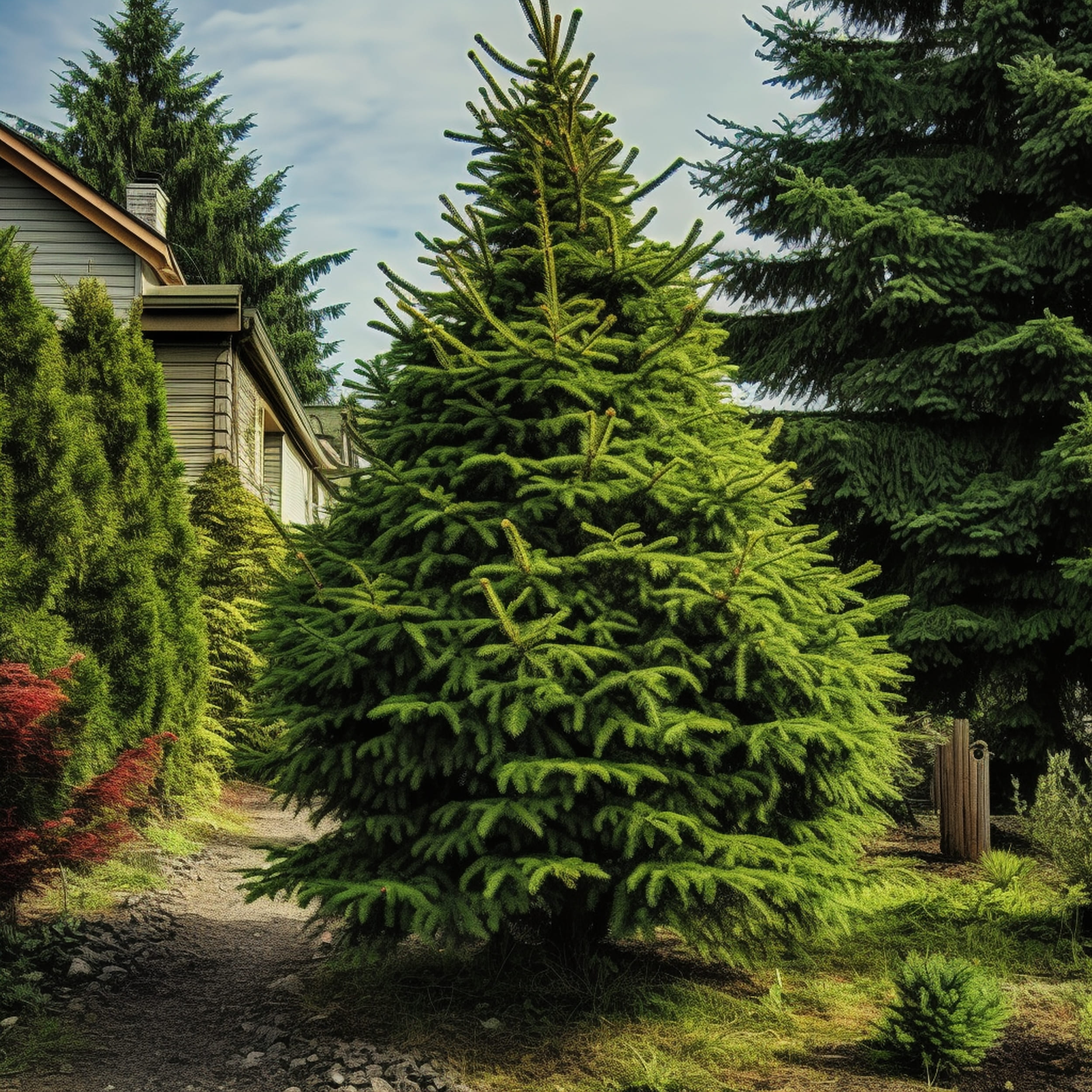 If you're searching for an elegant coniferous tree that can reduce the impact of excessive noise on your property, you can also consider spruces alongside firs or pines. The Norway spruce is a great species to try for this particular purpose because it grows thick clusters of green needles in a dense spread. This tree is also highly adaptable when it comes to climate conditions. It's able to thrive throughout most of the regions in the US. Add a row of slim spruces to form a sturdy barrier that will block surrounding noises.




10. Emerald Green Arborvitae





Emerald green arborvitae trees are commonly used when you need to build a hedge on your property to add privacy. Compared to other cypress trees like the Thuja green giant, Emerald green arborvitae specimens don't grow very tall. This might be an advantage for some homeowners who prefer a more manageable tree. It also grows reasonably fast and can bring some great visual appeal to the yard. The tree boasts layers of greenery with a soft texture while the solid cold tolerance makes this type of cypress simple to grow in the northern parts of the US.




11. Italian Cypress





Homeowners who like the idea of reducing noise in their yards and adding sculptural beauty should try planting Italian cypress trees. The species stands out from other hedge trees due to its ability to grow fast in a very well-organized style. It's a breeze to create symmetrical designs with the help of multiple Italian cypress trees. If you don't have a big property, these trees can be used effectively as coverage and you can also take advantage of solid privacy and noise reduction.