This post may contain references and links to products from our advertisers. We may receive commissions from certain links you click on our website. As an Amazon Associate Rhythm of the Home earns revenues from qualifying purchases.
Share this article:
Having a damaged sewer line is understandably a major headache for any homeowner. The fact that toilets, sinks, and showers can no longer be used is a big inconvenience but the most important problem is the high repair cost. Replacing a sewer line by a professional can be very costly. It depends on the particularities of your repair project but you typically need to factor in the cost of digging the trench.




If you have some plumbing expertise and DIY skills, you might be able to tackle the job of replacing the damaged sewer line by yourself. It's safe to say that DIY repairs are much more cost-effective as long as you're willing to handle the manual work involved. Normally, there would be a lot of digging required for replacing a sewer line. However, there's also a modern alternative worth considering that's based on trenchless repairing work.
Traditional vs Trenchless Repairs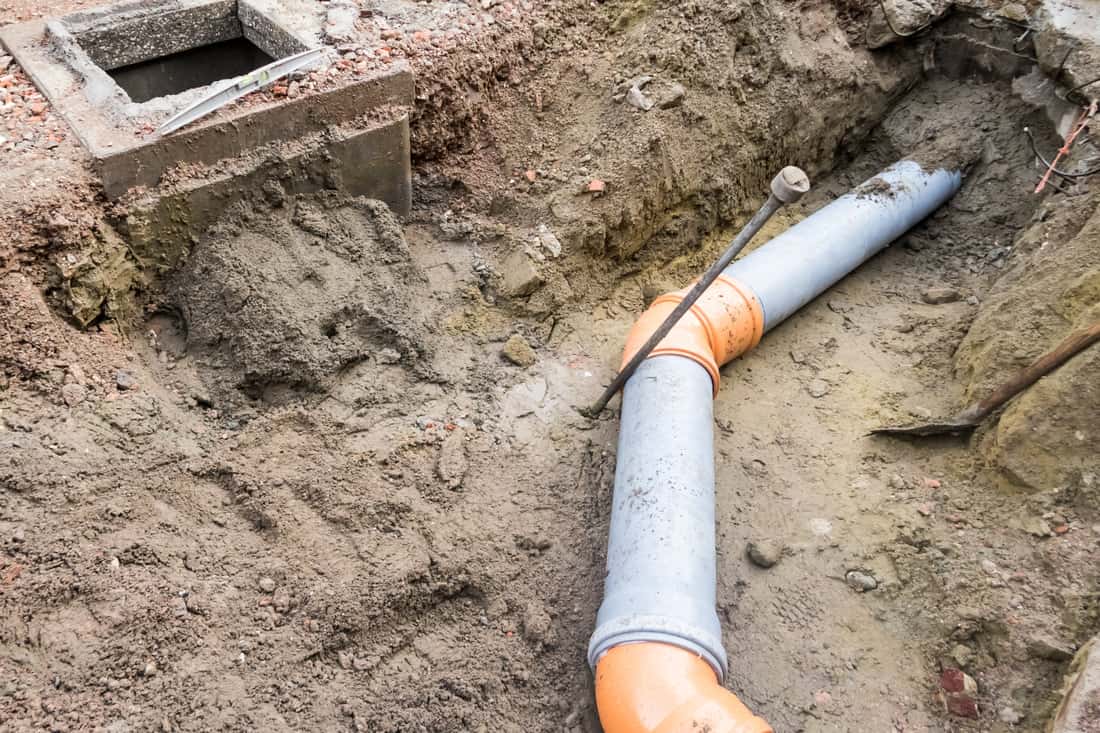 Traditionally, a full replacement of the sewer line involves the hassle of digging trenches. The excavation work isn't just difficult to DIY and costly if you choose a professional contractor but also very damaging to your yard. Avoiding this problem is a high priority for any homeowner. The solution comes from a trenchless repair technology that requires minimal digging.




With the help of this repair method, you will be able to get rid of damaged sewer pipes and replace them fully but without the hassle of trenching. It's worth mentioning that trenchless sewer line replacements make use of specialized equipment. This is potentially a drawback for many DIY-ers but the advantages still outnumber the disadvantages in most cases. Trenchless repairs are done faster and without incurring large costs compared to traditional methods. Check out these helpful tips if you're interested in this sewer line replacement solution:




1. Check the local codes
As with any other repair jobs that involve sewage system alterations, it's important to check the local codes to see whether everything is in order to begin the project. You might make some changes that aren't allowed by building codes. That is why it's recommended to avoid issues later on by finding out the exact local codes relating to the sewage system.




2. Look for obstructions
While there's limited contact with underground pipes, trenchless sewer line repairs can be affected by hidden obstructions. For this reason, we recommend checking under the surface before considering this type of project.
3. Remove tree roots
Tree roots can damage sewer lines in many cases. Consider digging up any tree roots near the sewer line area of the yard. They can cause problems if allowed to penetrate the lining. Even if you can't cut down the tree, the intruding roots can be removed.




4. Dig two holes
Trenchless sewer line repairs don't involve too much landscape damage. The only digging required is for making two holes at each end of the ruptured area. It's necessary for using the trenchless system whose inflatable tube is inserted and managed through the holes.




5. Use relining
It's often a better idea to use relining instead of replacement when tackling repairs with a trenchless system. This helps to prevent future sewage system problems such as cracks or weakened pipes. The strong lining is added via the main drain pipe and it seals ruptures.