This post may contain references and links to products from our advertisers. We may receive commissions from certain links you click on our website. As an Amazon Associate Rhythm of the Home earns revenues from qualifying purchases.
Share this article:
Cardboard is one of the most versatile materials. Whenever we buy something, there is a high chance that the package is made of cardboard. Keep reading to learn how to eliminate waste and recycle your cardboard boxes, whether it is about last night's pizza, post office packages, or a new delivery.
1.

Recycle the Correct Cardboard Types
Unfortunately, not all cardboard is recyclable. There are two main types of recyclable cardboard: paperboard and corrugated cardboard. The first type is a thinner, flimsier type of cardboard typically used for consumer goods, such as cereal boxes. The second type is basically what we find in packing boxes, where there is another inside layer of cardboard to make them strong and durable. Both of these types can be recycled.




However, any contaminated cardboard cannot be recycled. This means that you cannot recycle pizza boxes if they are soaked with grease or cardboard with different spillages and stains on it. This is because the process of recycling will not be able to pull apart de oils and dirt from the cardboard, contaminating the entire recycling batch.
Some food containers made of cardboard cannot be recycled either. For instance, coffee cups and milk cartons cannot be recycled because they contain a thin, nearly invisible layer of plastic that keeps them from getting soaked in the liquid. All of these must be thrown away unfortunately.
2.

Have a Recycling Bin for Cardboard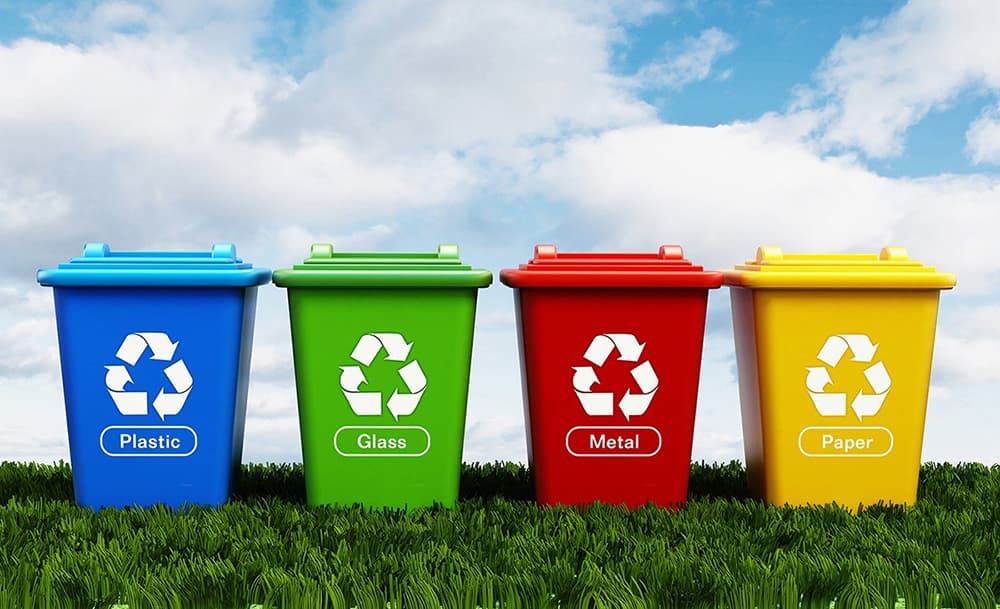 The first step is to ensure that you have a separate container for your cardboard. If you have a small business at home, or you receive plenty of bulky boxes on a regular basis, it would be ideal to have a larger recycling bin. This helps you fit in all the cardboard you must recycle. Also, you should not mix your recyclable cardboard with other items, such as glass or plastic.
3.

Have Clear and Consistent Recycling Labels
If you do not live by yourself or you have guests around, it will be helpful if you add a clear recycling label on the bin you intend to use for this purpose. You should also inform your household members, but other guests may still mix the contents by mistake.




This is also ideal if you want to recycle cardboard used by your business. Clear labels on the bin will inform every staff member where they should recycle the cardboard.
4.

Break it Down
Bulky cardboard boxes can be broken down into smaller pieces. However, you cannot recycle any items that are smaller than the size of a post-it note. Such small pieces are likely to fly around the recycling plant because they are very lightweight.
5.

Keep it Dry
Most collectors will refuse to collect your wet or damaged cardboard. Make sure you keep the recycling bin in a protected area, away from elements that might make it wet.