This post may contain references and links to products from our advertisers. We may receive commissions from certain links you click on our website. As an Amazon Associate Rhythm of the Home earns revenues from qualifying purchases.
Share this article:
There are many diseases that can affect your tomato crop. If you wish to take advantage of a bountiful harvest of this vegetable, it's essential to include more disease-resistant species in your garden. Even though it's not particularly hard to grow tomatoes, it could pay off in the long run to select more durable varieties. This will potentially minimize your maintenance routine and decrease the chances of crop damage. Stronger plants will produce healthier fruits.
You might try hard to fertilize and take care of all the needs of your tomatoes but in the end, the resulting harvest may not meet your expectations. It's a smarter idea to prevent issues in the future by choosing the hardiest tomato species in terms of resistance to common diseases. Whether it's fungal, viral, or bacterial diseases, various problems can befall your tomato plants. Check out the following tomato species that are naturally better prepared to withstand diseases.
1.

Cherokee Purple
A highly appreciated species among heirloom tomato varieties, Cherokee Purple represents a great option to prevent bacterial diseases. First grown in Tennessee, this type of tomato boasts an intense aroma that gets it sometimes confused with Brandywine tomatoes. The species shows off a considerable size that goes along well with its deep flavor.




2.

Southern Star
With solid resistance to the spotted wilt virus, the Southern Star species should be considered for many tomato gardens. The disease is more common in the southern regions of the US. That makes this tomato cultivar ideal for growing in this area. The spotted wilt virus can inflict a lot of damage to your tomato plants but you can get some peace of mind by including varieties such as Southern Star in your garden.
3.

Iron Lady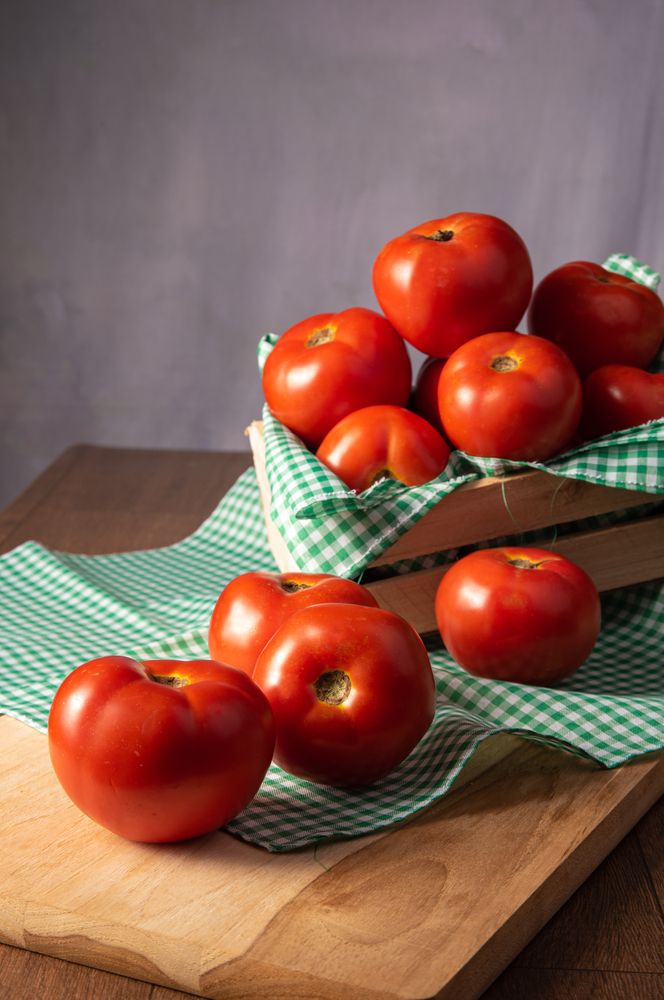 The Iron Lady tomato is renowned for its ability to handle some of the most dangerous fungal diseases that affect the vegetable. Thanks to its solid resistance to both early and late blight diseases, this is a more economical variety as it doesn't require too much expensive fungicide. The Iron Lady tomato is a hybrid species that can tolerate disease well and also provide decent fruit production.




4.

Big Daddy
Considered a revolutionary species by many tomato farmers, the Big Daddy cultivar is an impressive option in terms of both yield and disease resistance. It can stand up to problematic diseases such as Fusarium and Verticillium. This tomato produces meaty and round fruits through its long harvest season. Big Daddy tomatoes feature fewer seeds compared to other varieties.
5.

Margold
A particularly colorful option, the Margold tomato species shows off excellent yields without compromising on disease resistance. It has been selected for solid resistance to leaf mold but it can also tolerate other common diseases such as the mosaic virus. Margold tomatoes are recommended for those who enjoy a sweeter flavor. They are also suitable if you want to add a pop of color in your garden considering the red-streaked yellow-orange tomato colors.




6.

Cherry Buzz
If you're interested in cherry tomatoes, there are some notable species worth considering to prevent diseases. A good example is the Cherry Buzz cultivar that boasts great overall hardiness and a deliciously sweet flavor. This is a solid tomato species because it tends to ripen earlier than any other tomatoes allowing you to enjoy bite-sized snacks before the start of the main tomato harvesting season.
7.

Early Girl
As the name of the tomato species suggests, this one stands out for its early ripening fruit. The Early Girl is a hybrid cultivar that enjoys immense popularity for many reasons. One of them is excellent disease resistance. It's particularly effective in the prevention of Fusarium wilt but the early harvest time is a solid boon that lets the tomato stand up to many common diseases. Early Girl tomatoes can produce bountiful clusters of fruit all the way through the summer.




8.

Plum Regal
Plum Regal cultivars are ideal for keeping at bay late blight and other similar diseases. This is a medium-sized hybrid that packs quite a punch in terms of flavor without compromising on texture. Home gardeners will appreciate its solid crack resistance whereas commercial growers should enjoy the concentrated harvest. Plum Regal tomatoes have a blocky shape in a deep red color.