This post may contain references and links to products from our advertisers. We may receive commissions from certain links you click on our website. As an Amazon Associate Rhythm of the Home earns revenues from qualifying purchases.
Share this article:
Doing laundry when you're living in a college dorm can be more difficult compared to the way you're dealing with this chore at home. There's not as much room available for supplies and laundry access is also more difficult. To make this chore more comfortable to do in a dorm, it's recommended to make use of some practical solutions and tools. Your usual laundry routine from home can be turned upside down unless you're properly prepared for life in a college dorm.
It's understandable that dealing with laundry can be extra stressful in a college dorm environment where you're focused on your studies. However, using the right methods for cleaning and maintaining your clothes in top shape can definitely contribute to a better dorm experience. Laundry is quite a hassle for some students but there's no denying that clean and presentable clothes matter a lot for your college life. Check out our must-have items and smart organization ideas for dorm laundry.
1.

Laundry Hampers and Sorter Bags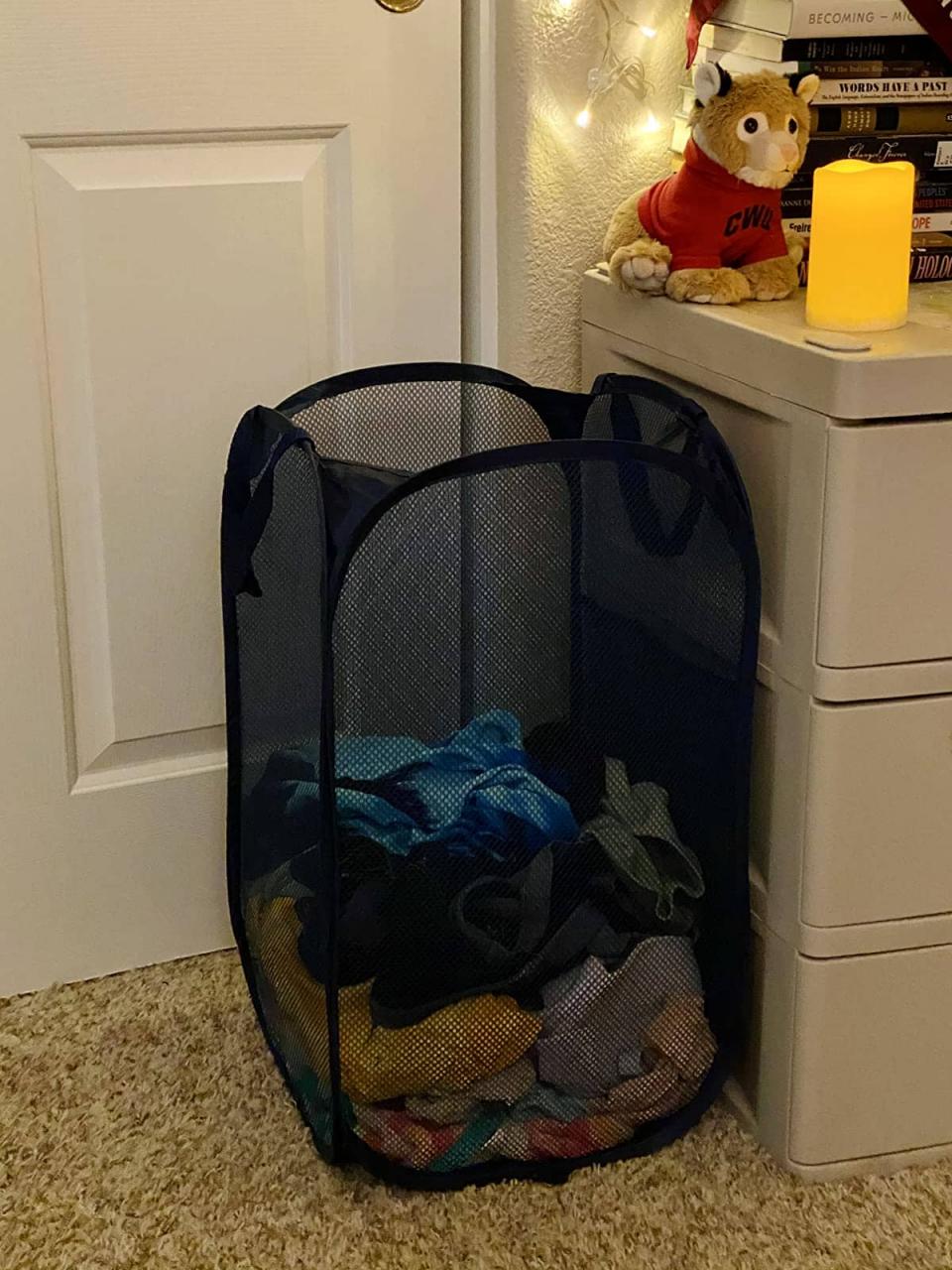 With the help of two hampers or a special laundry sorter bag, you can make your clothes ready for the laundry room more efficiently. It's recommended to get your hands on some compact hamper baskets with sorting capabilities to stop wasting time with this job when reaching the laundry station.




Both dirty and clean clothes can be more easily organized through this idea. If you don't have the available space for regular laundry hampers, it's a good idea to opt for a set of collapsible baskets that won't take up too much space in the dorm room. Lightweight bags could be even more practical as long as they have sorting compartments. Some models are crafted with a mesh construction to recognize the contents inside more easily.
2.

Drying Rack
You might be wondering what's the point of getting a separate drying rack when you can just use the dryer from the laundry station of your college. This could be a smart investment for those worried about the strong heat of regular dryers that can damage more delicate items. Having a collapsible or over-door drying rack represents a good solution if you just need to dry small items quickly and don't want to wait for a full dry cycle.
3.

Stain Remover
Having a handy tool such as a stain remover can be a great solution to tackle the problem of stubborn stains. You can be more prepared to fight the stain and pre-treat the affected garment area before your next laundry trip. That will prevent the stain from setting in as long as you discover it quickly and apply the remover gel or stick. It could be tempting to get a chlorine bleach product for managing difficult stains but you can do more damage if you're inexperienced. Dye stains from white clothes can be handled more effectively with oxygen-based bleach.




4.

Laundry Mesh Bags
Whether you have lots of small items to wash or want to be more careful when cleaning delicates, laundry mesh bags are must-have additions to your college dorm. They are designed to keep all your things together to avoid the frustrating issue of lost socks in the washer.




Thanks to the heavy-duty mesh construction and breathable design, you can take advantage of thorough washing and excellent protection. Mesh bags are also practical to separate delicates that might accidentally end up in the dryer during the transfer after the washing is done.
5.

Clothes Hand Steamer
A portable and convenient solution that can successfully work as an alternative to ironing, the clothes hand steamer is a recommended accessory for any college dorm. Students who dress casually might not have to bother with the hassle of ironing if they rely instead on a clothes hand steamer. It's a perfect tool for low-maintenance clothes where small wrinkles and imperfections can be managed easily.




Although it's not a complete replacement for an iron unit, it's safe to say that you can make your garments appear much more presentable with minimal effort. The lack of an ironing board makes the hand steamer easier to store in a college dorm. Using the clothes steamer is a breeze compared to the hassle of taking out the ironing board. The garment needs to be hung up so there's a smaller footprint required for the job.
6.

Practical Detergent
Although it could be hard to let go of the familiar scent of the detergent used at home, it could probably be extra convenient to use a more practical detergent solution when living in a college dorm. It's recommended to analyze your options and consider some laundry products that make the whole process feel like less of a chore.




You can't carry multiple detergent bottles to the laundry station so it might be a smart idea to get your hands on single-use units or packets such as Tide pods. They could be a little more expensive but the superior convenience can certainly make them worth it to handle the problem of laundry in a dorm environment.
7.

Dryer Sheets
The issue of static cling in the dryer can be tackled with the help of dryer sheets. A set of these practical laundry accessories shouldn't be missed if you're a dorm student. There are other advantages to consider such as the contribution to minimizing wrinkles by softening the garments. Try some scented varieties to maintain a fresh smell for your clothes that persists for a long time after drying.
8.

Hangers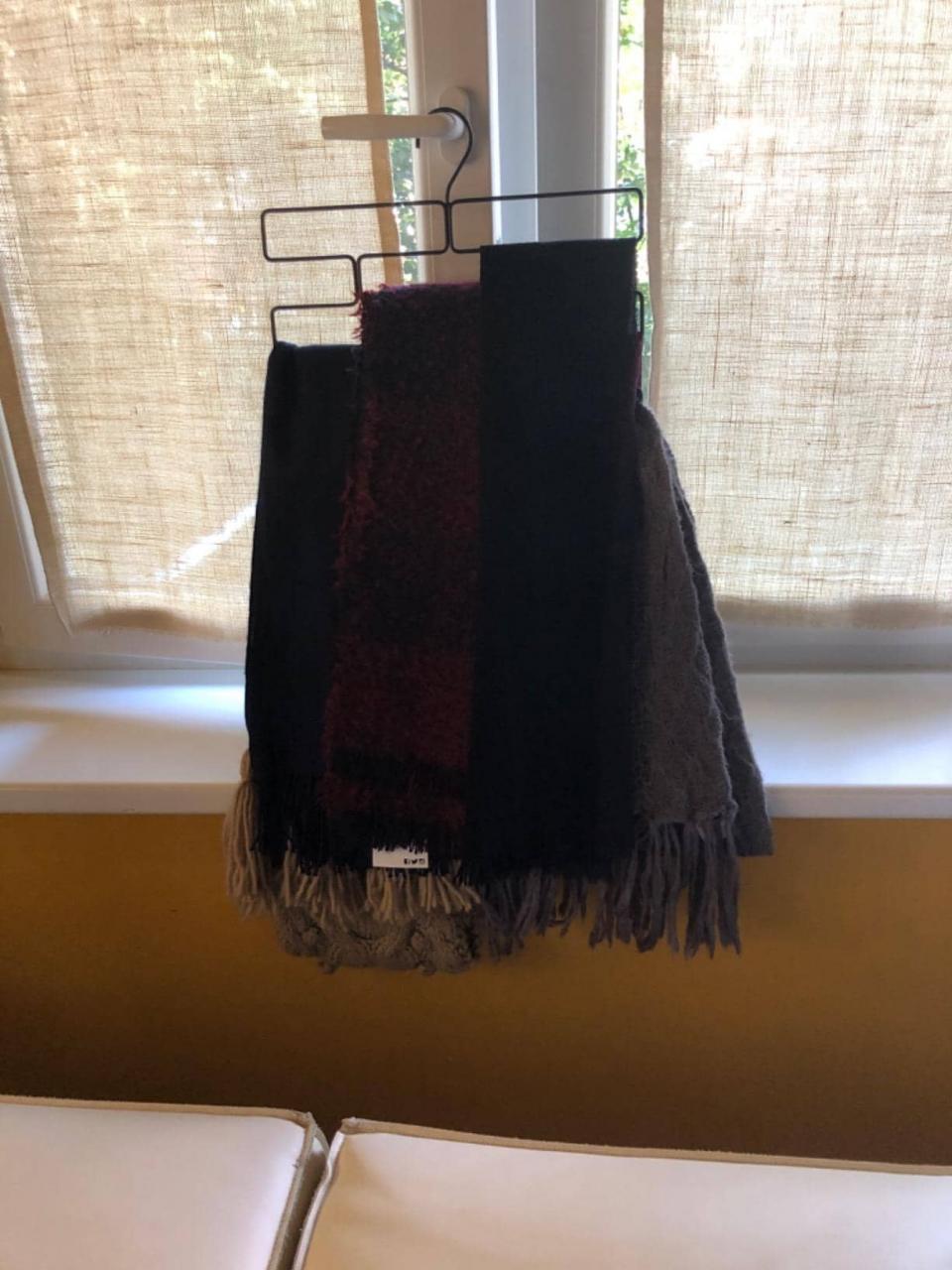 The way you handle the clothes after laundry is just as important as the washing process. Although college dorms don't offer a lot of space, it's recommended to get some space-saving hangers to keep your garments properly organized in the closet without wrinkles.




Wire hangers are recommended for taking advantage of vertical space more effectively. You can use them for certain accessories such as belts and scarves. This type of hanger is available in multi-tiered varieties and at affordable costs to fit the budget of a college dorm user. Another hanging idea with a limited footprint is this over-door valet hook that's practical to prepare your next day outfit.
9.

Ironing Mat
If you lack the available space for an ironing board or simply want to keep clutter to a minimum in the dorm, consider getting an ironing mat. You only need a desk or table to use this accessory for all your ironing tasks. Thanks to the thick fabric and silicone padding, the mat offers reliable countertop protection and won't cause mishaps. It will streamline the ironing process as you can conveniently store it folded after you're done.
10.

Over-Door Ironing Board
Saving space is critical when it comes to living in a college dorm. If you require an ironing board, your best bet for a compact solution is the over-door ironing board. This type makes efficient use of the door of your dorm room to keep the ironing board folded up when not in use. Many models on the market also include a U-hook iron holder for extra convenience. It's a solid alternative compared to full-size ironing boards.