This post may contain references and links to products from our advertisers. We may receive commissions from certain links you click on our website. As an Amazon Associate Rhythm of the Home earns revenues from qualifying purchases.
Share this article:
If you're looking for a way to introduce a healthy dose of natural light into the room, your best bet is to install some new windows. What if you just want a subtle glow effect without big architectural makeovers? The solution is to use clerestory window panels. These window casements are designed to be installed above eye level. They have a long history dating back to ancient Egypt. Most clerestory window designs focus on bringing in light through a row positioned under the roofline. Let's take a look at the most inspirational ways you can use clerestory windows in your home.




1. Modern Style





Although the design of a clerestory window is far from recent, the feature is extremely popular with modern interior styles. It's an ingenious method to bring a subtle amount of light in rooms that lack regular windows. Check out the way these dual clerestory windows in this compact living room provide modern visual appeal and a sense of freshness to the space.




2. Chic Minimalist Clerestory Windows





Clerestory windows work wonders for minimalist interiors. This bedroom doesn't need a lot of furnishings to make a bold visual statement. Aside from regular windows, the space incorporates a set of clerestory windows that give a unique view above the bed and right below the roofline. The feature is stylish enough that no other wall decor elements are needed.




3. Clerestory Windows With a Touch of Nature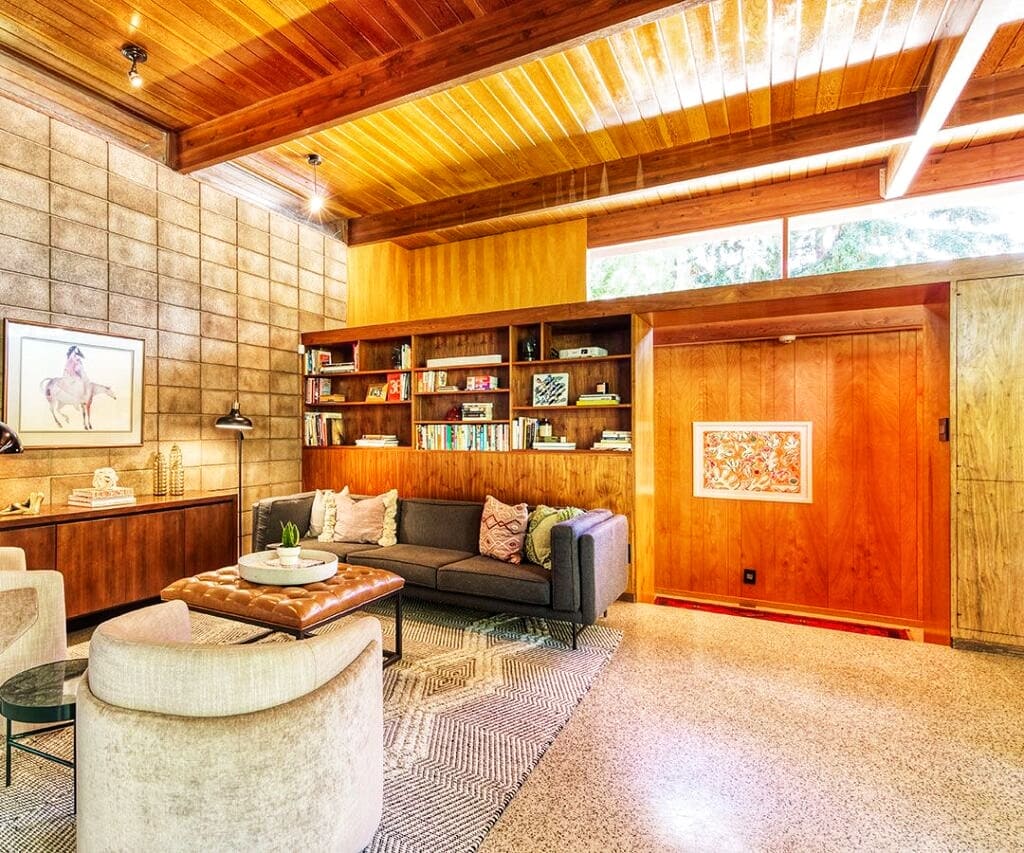 Most homeowners use clerestory windows to take advantage of extra natural light in the room. This can be achieved with any other type of window, however. There's something more special about specifically opting for clerestory windows. The fact that they're located above eye level allows you to enjoy a gorgeous view of the trees and surrounding nature outdoors.




4. Bathroom Relaxation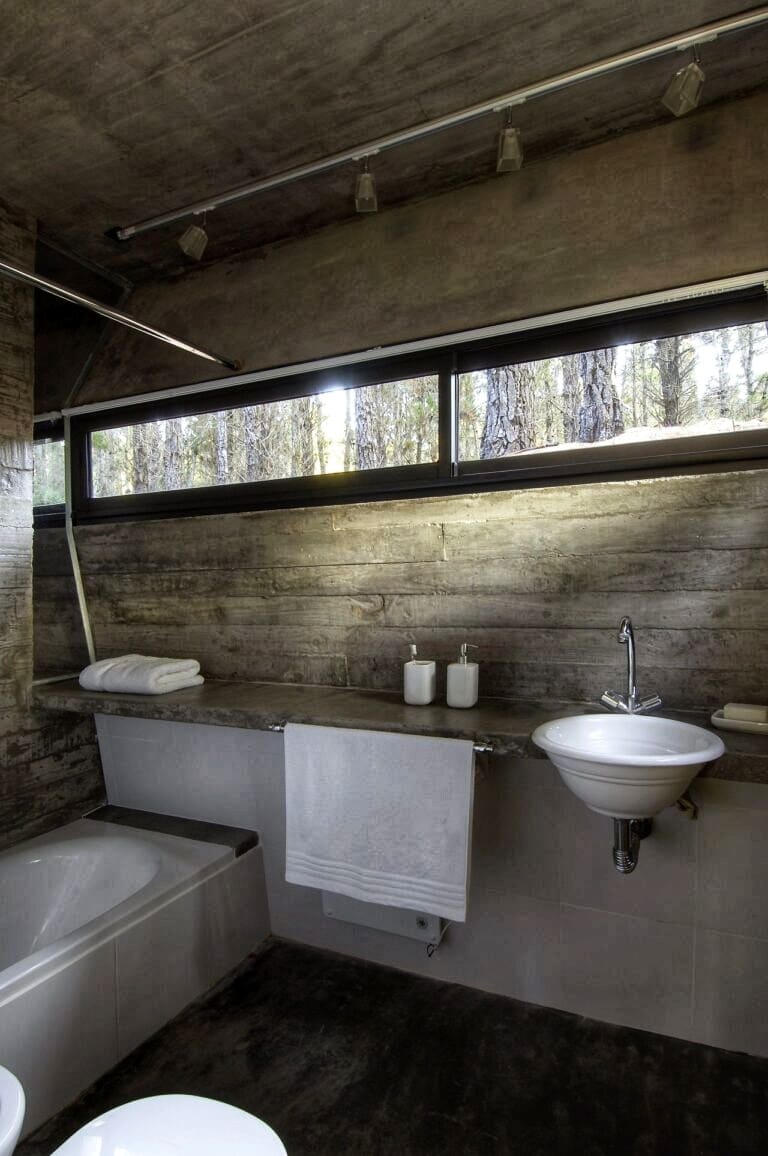 Lots of rooms in the house can successfully accommodate clerestory windows but some do it better than others. This architectural feature seems particularly well suited for the bathroom because you can relax in the bathtub and enjoy natural light without sacrificing your privacy. Installing clerestory windows in the bathroom can be a smart solution to remove the need for artificial light during the day.




5. Different Heights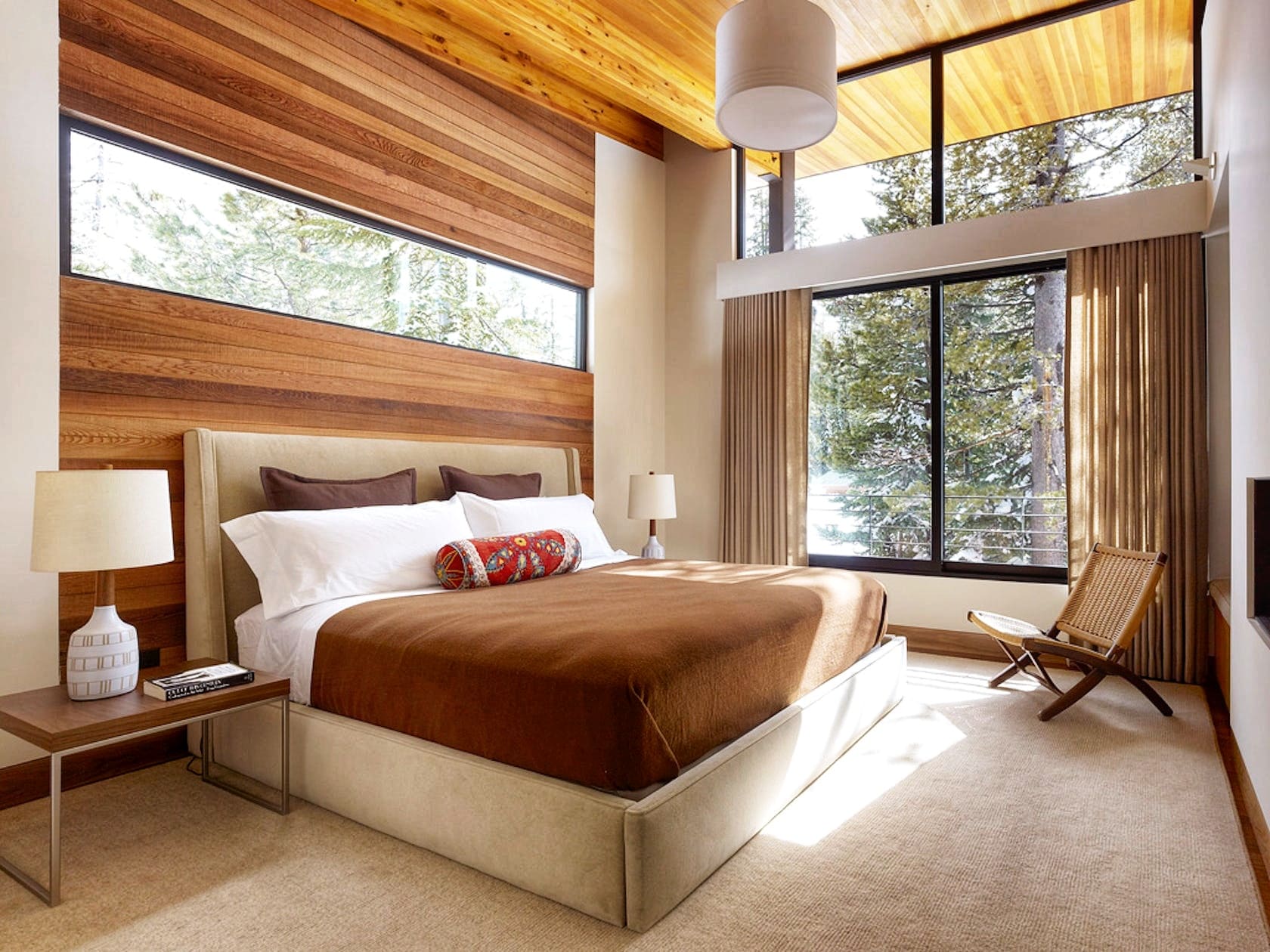 If you're looking to make your bedroom stand out from the rest, clerestory windows can be used in many creative ways. A great idea is to use these windows at different heights to make clever use of the available vertical space. You can enhance the depth of the room while using the natural elements surrounding the house to bring a sense of fresh decor to the area.




6. Airy Vibes





Lots of modern kitchen designs tend to incorporate dark color tones into the color scheme to create a sophisticated effect. The addition of natural light can help to counterbalance the somewhat somber look of a color palette dominated by darker color shades. Clerestory windows work like a charm to enhance the openness of this modern dark wood kitchen.




7. Beautiful Framing





Want to go all out on the clerestory window trend? The best solution is to frame an entire wall with the help of these beautiful windows. Not only is this recommended to obtain a solid dose of natural light, but you can also decorate the space under the roof creatively by combining the clerestory windows to appear nicely aligned with the ceiling wooden beams.




8. Extra Light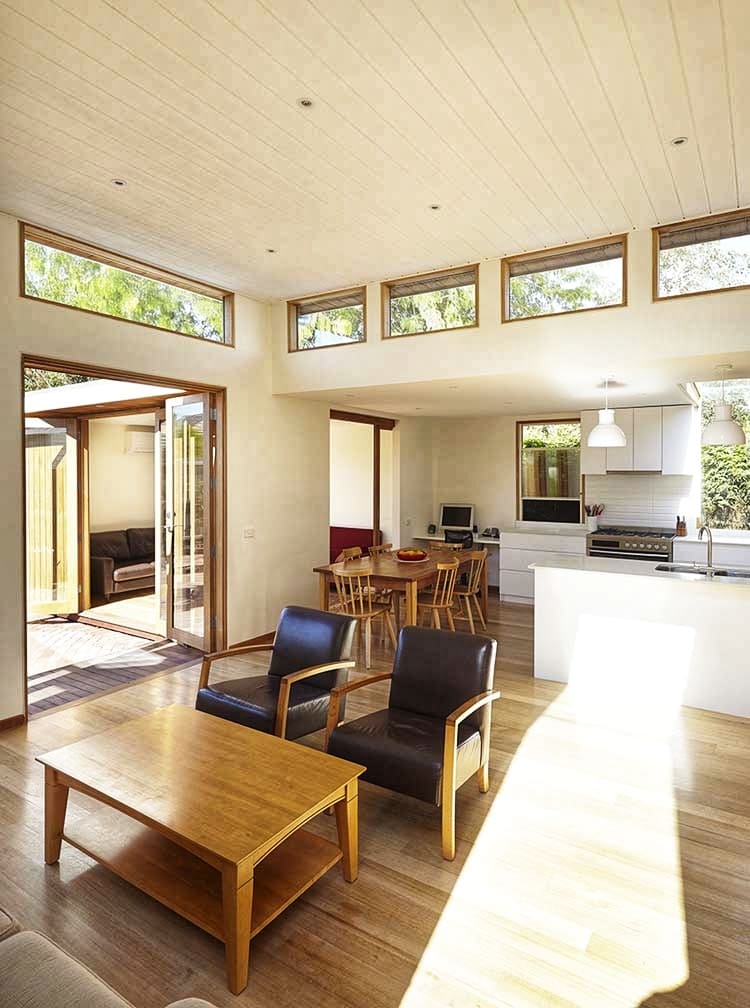 Even if your open-floor layout is elegantly adorned with large windows and multiple sliding doors, it wouldn't hurt to incorporate some extra light through clerestory windows. They're highly recommended for large, open areas of the home where traditional windows don't manage to bring out enough natural light. The way clerestory windows are used here to decorate the facade results in a stylish architectural feature.




9. Sunroom Design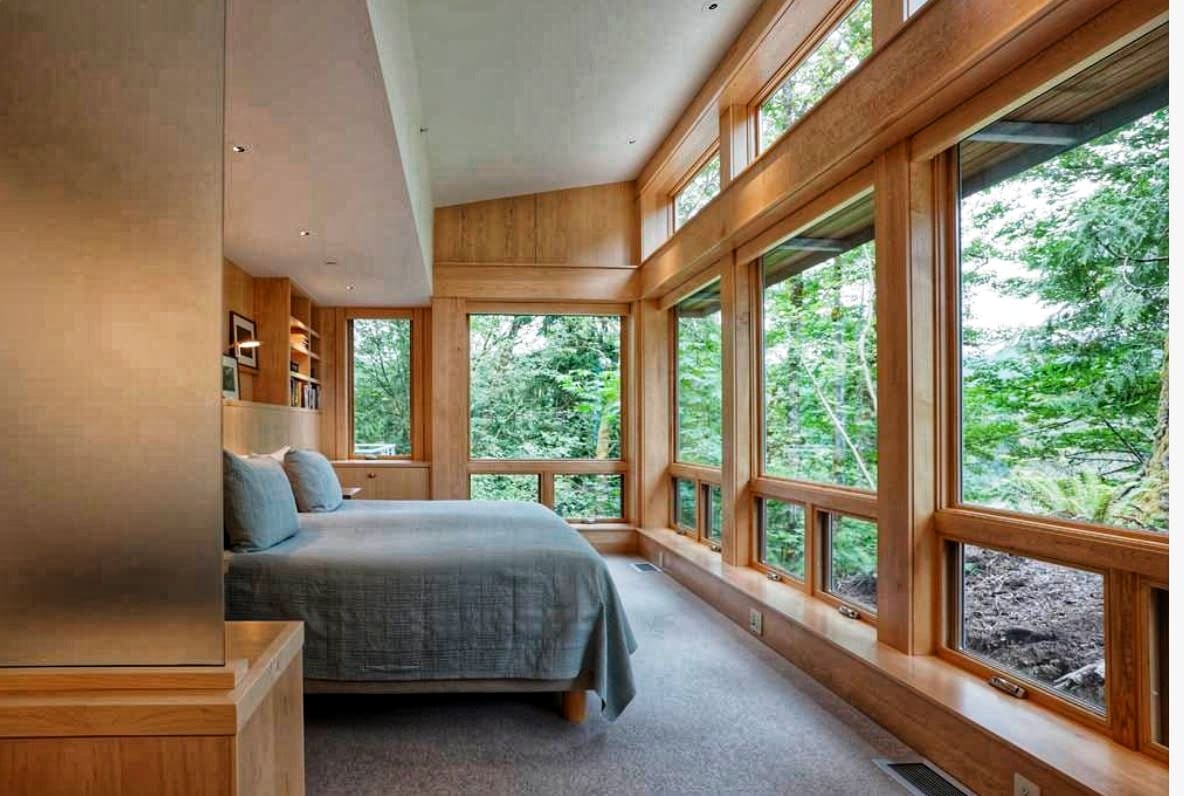 Although you can use regular floor-to-ceiling windows to enjoy a sunroom design, it's safe to say that adding clerestory windows will result in a more distinctive look. Fans of this architectural style like the idea of being enveloped in as much natural light as possible. However, it's also a good idea to pay attention to the overall window design to replicate the authentic feel of a sunroom in your bedroom.




10. Triangular Shape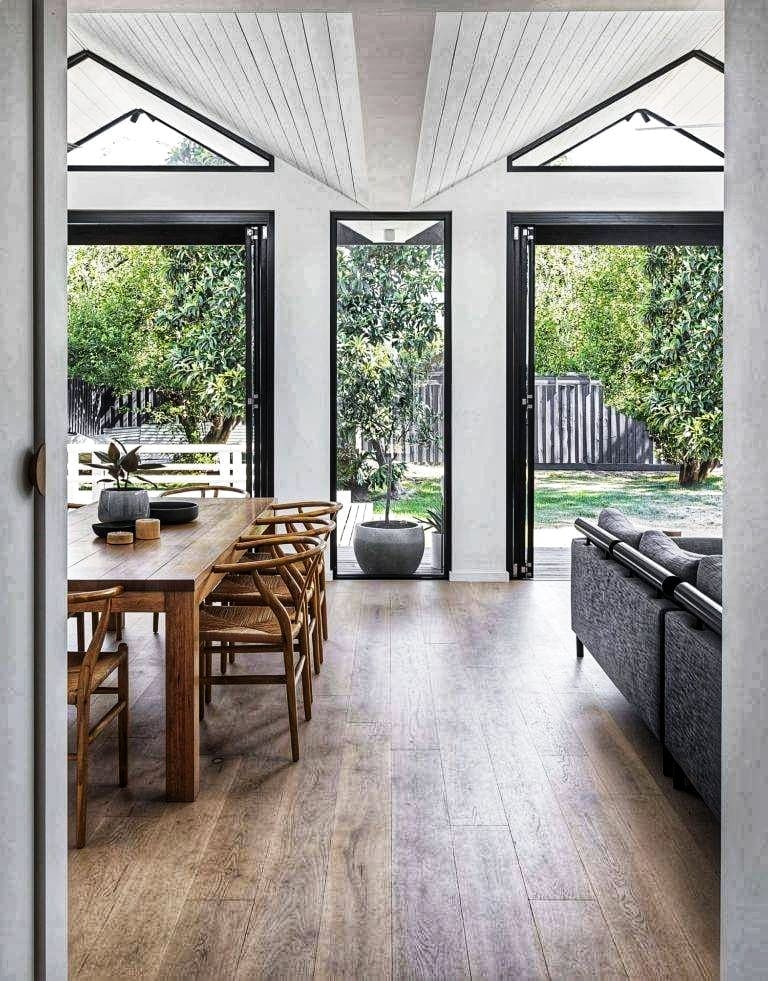 Typical clerestory windows are built with a rectangular shape but you might be able to try a different style depending on the particularities of your roof. A good example is this triangular-shaped clerestory window that is elegantly integrated thanks to a slanted roof design. It's an ingenious solution to make a bold statement in a modern interior where different types of windows are used.




11. Stylish Walk-In Closet





If you own a walk-in closet, you probably spend quite a lot of time in it organizing your collection of clothes and accessories. This area is frequently used during the day which means it's important to get a good supply of natural light. With the help of clerestory windows, you can brighten up the walk-in closet and create a lighter and more open atmosphere without sacrificing privacy.




12. Ultra-Minimalist Kitchen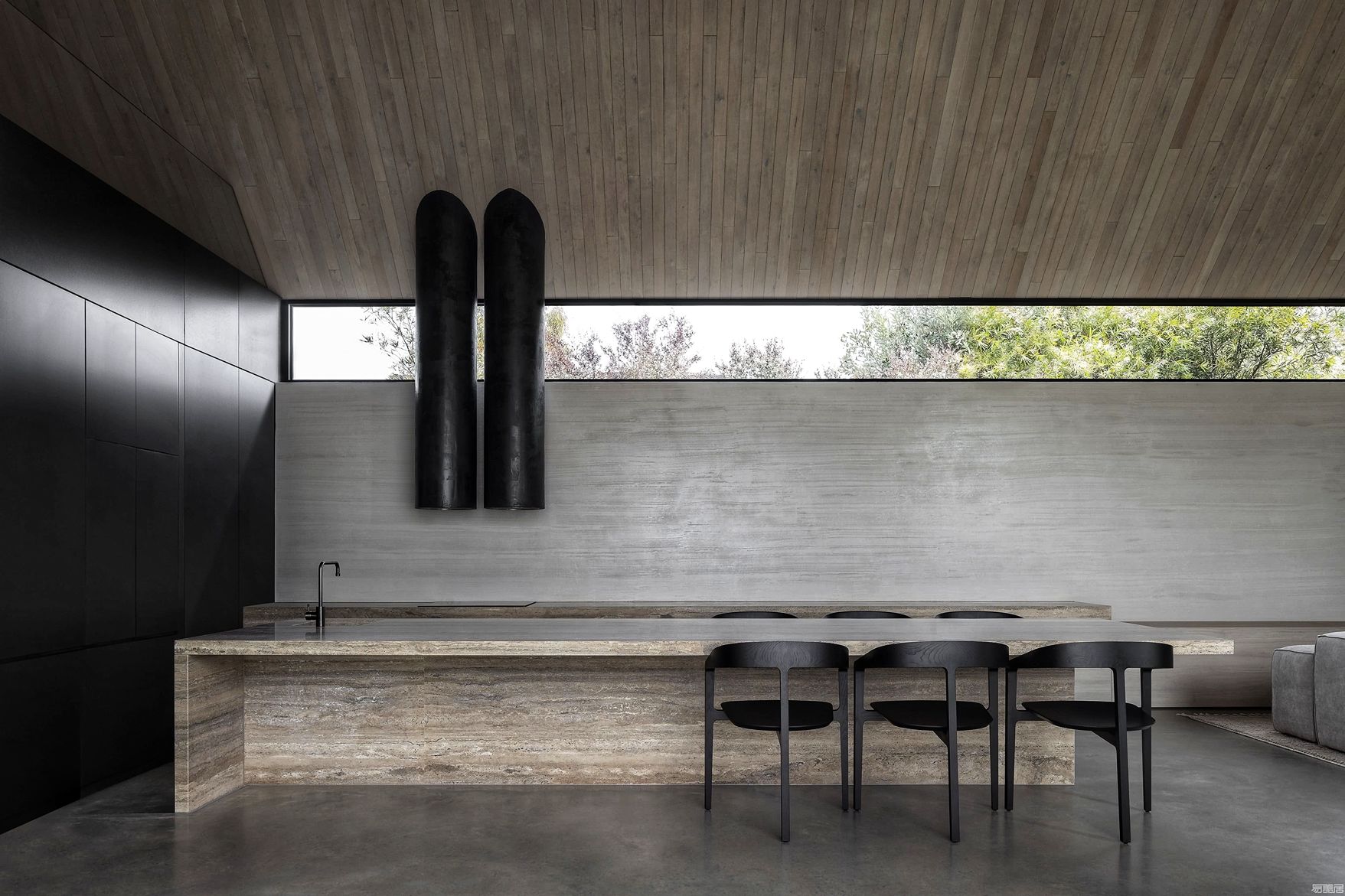 Any kind of modern kitchen can take advantage of the sleek beauty of clerestory windows. Ultra-minimalist designs look stunning when incorporating this architectural feature. If you favor this decor style, consider using a single long clerestory window that extends from one end of the wall to another. It creates a mesmerizing visual effect that matches the pure minimalist theme of the kitchen.




13. Narrow Clerestory Window





Traditional clerestory windows are large enough to allow a decent amount of natural sunlight indoors. However, if you're mostly interested in the aesthetic appeal of this type of window, it's recommended to opt for a more distinctive style featuring a narrow design. Take a look at these clerestory windows that offer an elegant transition from the wall to the ceiling while making the entire room feel cozier.




14. Tall Ceiling





Big homes require large amounts of sunlight to feel properly illuminated during the day. If your house is designed with tall ceilings, it could be an ideal opportunity to install clerestory windows. Choosing multiple placements of this type of window can be an effective solution to easily flood a large space with sufficient natural light. The clean lines of the clerestory windows can also complement the geometric appeal of industrial ceiling designs.




15. Church Inspiration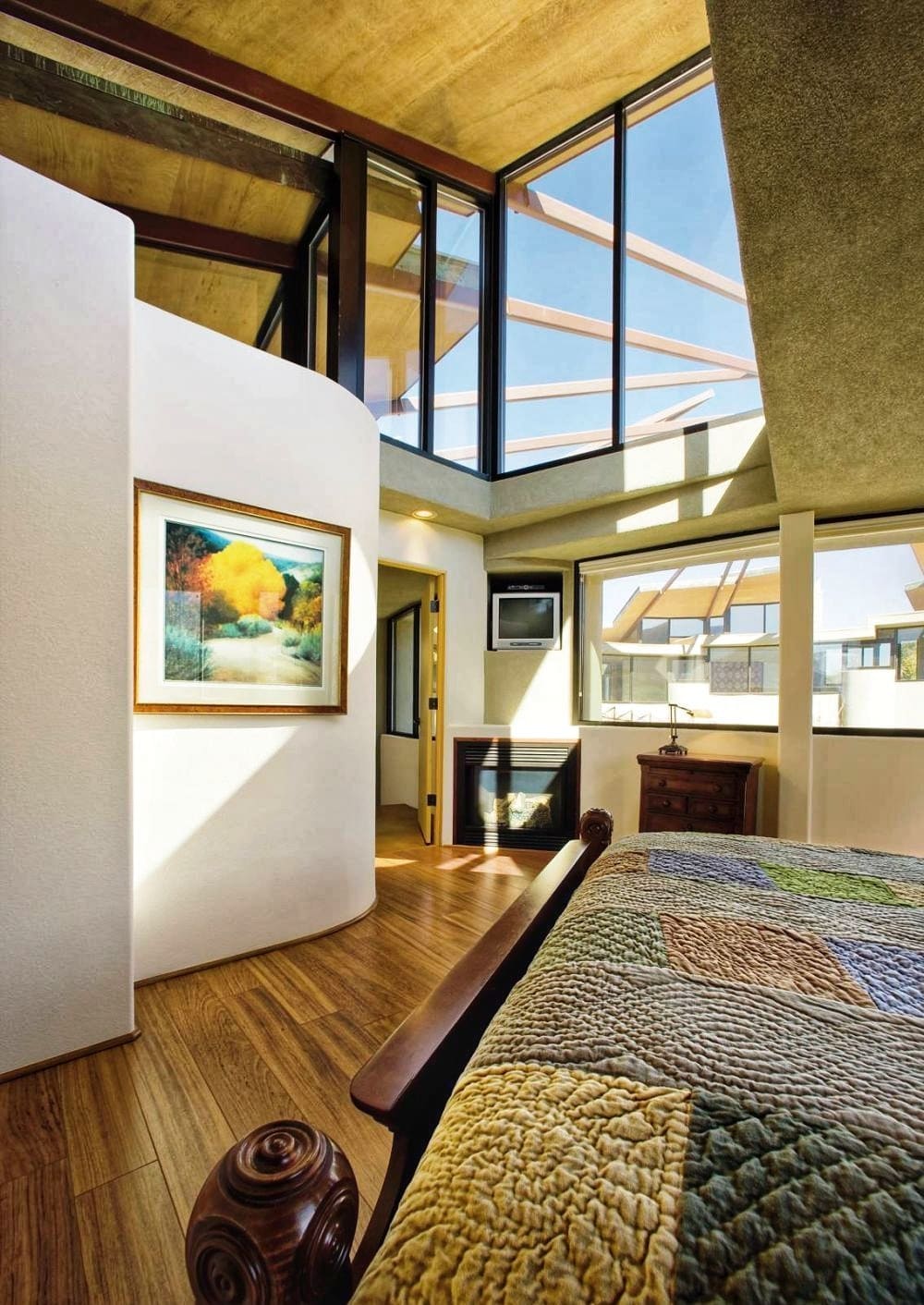 Assuming the architecture of the house allows it, you could try a church-inspired design by focusing on large clerestory windows. This is a smart decision for allowing extra light indoors but it's also recommended if you want to get a gorgeous view of the outdoors. There's a sense of bigger height provided by such tall clerestory windows and great potential to show off external architectural features of the home.