This post may contain references and links to products from our advertisers. We may receive commissions from certain links you click on our website. As an Amazon Associate Rhythm of the Home earns revenues from qualifying purchases.
Share this article:
Selecting the perfect upholstery fabric is no easy task. It's not simply a matter of choosing the most good-looking fabric as you also need to take into account other aspects such as how it feels to the touch or how easy it is to maintain.
Picking a high-quality upholstery fabric represents an important investment so if you're serious about this, you need to understand the essential features to make the right decision. Nobody wants to make mistakes here because the look of the whole room can suffer and then you'll end up having to do more work to get your pieces reupholstered.
1.

Fabric Types
Before looking into other aspects, let's take a look at the most common materials used for creating upholstery fabrics. There are advantages and disadvantages to each type but there's also a matter of personal preference.




Cotton is a material that manages to strike a solid balance between softness and durability. When choosing upholstery fabric made of cotton you need to be aware of the increased susceptibility of this material to wrinkling. It's also sensitive to direct sunlight that can cause fading. Cotton is quite easy to clean and that's why it makes a great solution for slipcovers.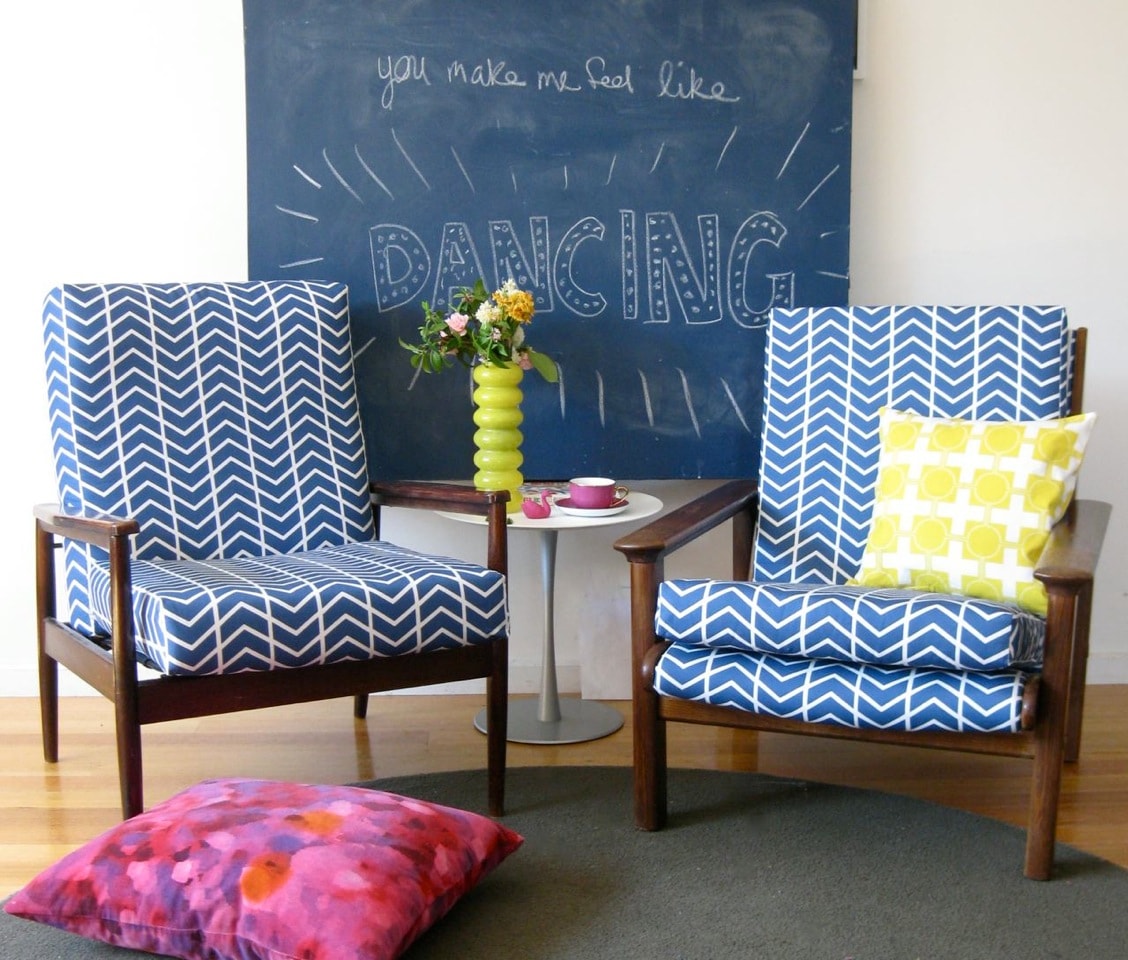 Linen is a great upholstery fabric that's suitable for different types of environments whether we're talking about casual or formal ones. It has a natural strength which makes it harder to soil compared to something softer like cotton. Wrinkling is still a problem with linen, so keep that in mind. As for cleaning, linen slipcovers shouldn't pose too many problems.
While many people prefer natural fabric types, there are also some strong artificial types that can be better for certain situations. Polyester is a good example as it's usually more resistant against fading and staining. If you want to enjoy the strength benefits of polyester and soft feel of cotton there's the option of using a fabric blend.




Combinations of natural and synthetic fibers represent a good solution in most cases, though you need to be aware of potential downsides. These fabric blends can be more prone to pilling.
Another solid synthetic fabric is acrylic which is a good choice if you want decent softness and a more lightweight feel. Due to its great fading resistance, acrylic is recommended for furniture that's exposed to bright sunlight. You will also find this fabric type for many outdoor products. Cleaning may require some special procedures in some cases.
If you want a strong fabric, nylon is your best bet. It makes up for its light sensitivity with its amazing durability. You can find on the market various combinations of nylon with a more delicate fabric type. Cleaning will require adequate solvents.
Certain fabrics have been specially designed to repel moisture and stains with the help of special treatments. Some stain-resistant examples of fabric brands are Sunbrella and Crypton.
2.

Durability and Texture
Maintaining your upholstery fabric in great condition shouldn't be very difficult. Depending on your particular needs, you might want to invest in a more durable type of fabric that's more resistant to everyday wear. With the help of a rub count, you can figure out how strong a certain upholstery fabric is. Tearing or pilling is more likely to occur if the rub count is lower. High values can reach 200,000 while some rub counts can be as low as 10,000. Take a look at this guide that explains the ideal use according to the rub count.




This is a useful scale to consider if you plan on using your sofa or futon more heavily. A solid fabric type with a very balanced rub count is Ultrasuede which makes use of fine polyester threads delivering softness as well as sturdiness. It's important to keep in mind that there are other characteristics which can play a role in the overall durability of the fabric. Don't forget about some performance features such as UV or stain resistance.
The durability of the fabric may not be that important when it comes to decorative projects. If that's the case, you can safely consider a larger variety of upholstery fabrics such as silk, wool, and linen.
3.

Cleanability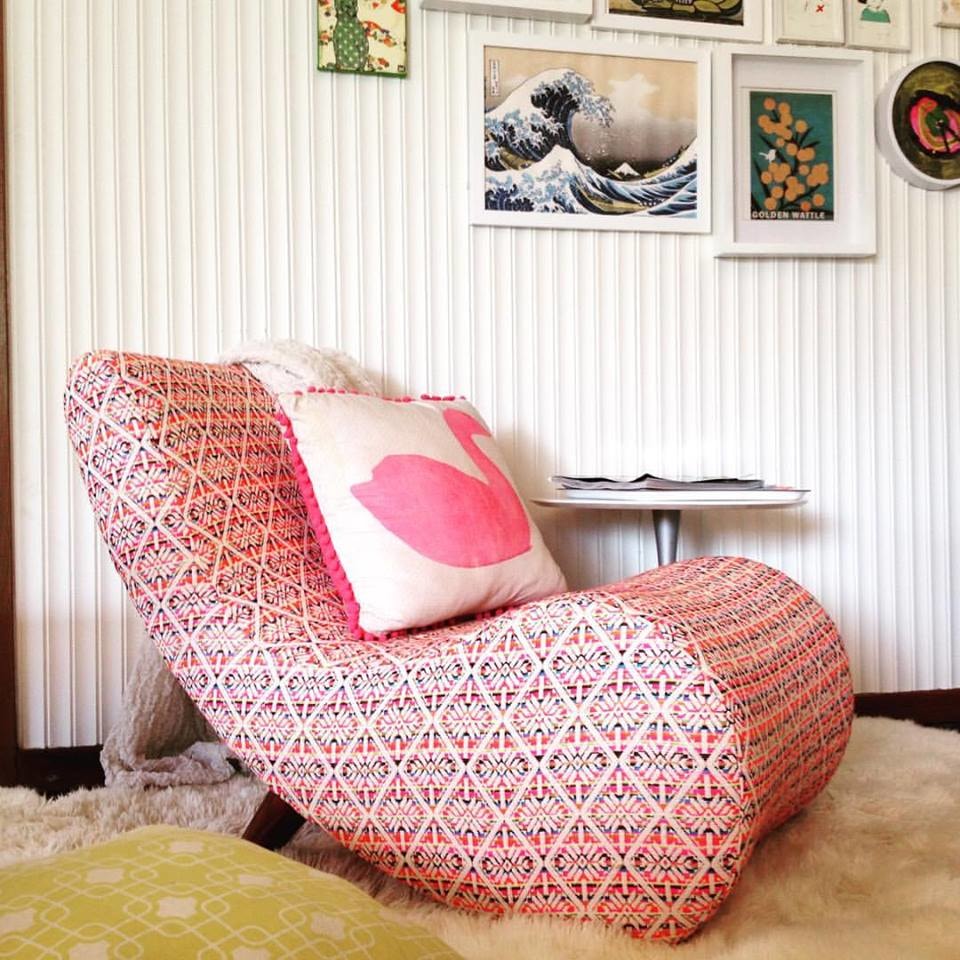 While having a beautiful upholstery fabric is probably your top priority, the problem of maintenance shouldn't be overlooked. With some types of fabrics, you will be having a much easier time when the couch gets stained. Synthetic fibers are usually simpler to deal with in this regard. With few exceptions, such as viscose and rayon, synthetics have higher cleanability. Here's a guide on how to clean upholstered furniture.
For maximum cleanability, it's recommended to go for a powerful liquid-repellant fabric such as Crypton which offers a decent variety of colors and textures. In any case, to make sure the fabric remains in top condition, always follow the manufacturer's instructions to find the most suitable cleaning method.
4.

Consider the Room
Now that you have a good idea about different fabric types and their properties, you're probably ready to analyze the surroundings to figure out where that upholstery fits best. It's strongly recommended to consider the whole picture when choosing an important design element such as the upholstery fabric.




When you look at the entire room you can better understand which colors and patterns work. Regardless of the particular piece you're upholstering, the fabric needs to match the feel of the room. Try to reach a harmonious look with all the design elements that are already in place.
5.

Take Into Account Children and Pets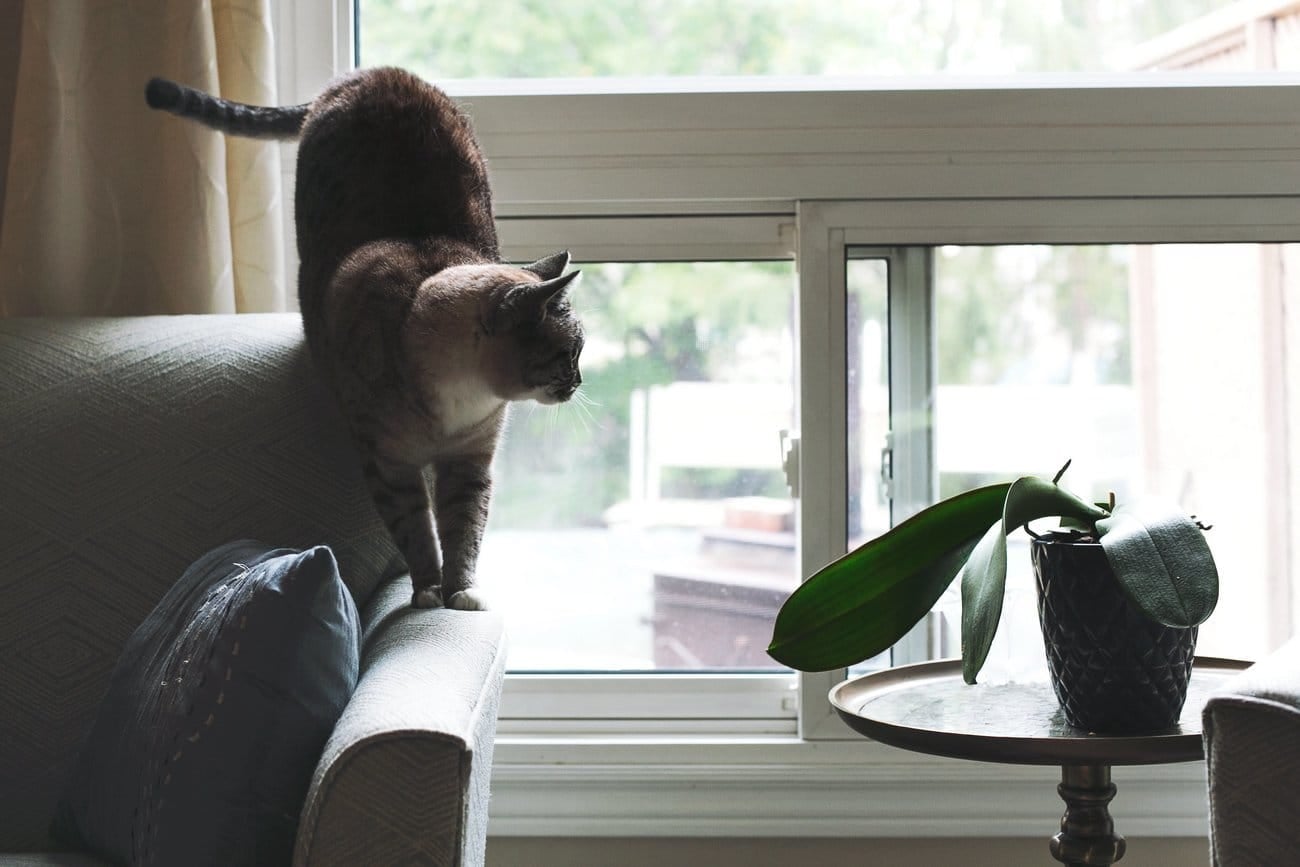 While in the old days you'd have a hard time finding a durable fabric material which can also look good, now times have changed. Sunbrella or faux suede are decent fabrics to consider if your home has children and pets. When planning for buying a new upholstery fabric you should always take into account your particularly busy household. This way, you won't have to worry about scratches or difficult stains.
6.

The Piece Itself Matters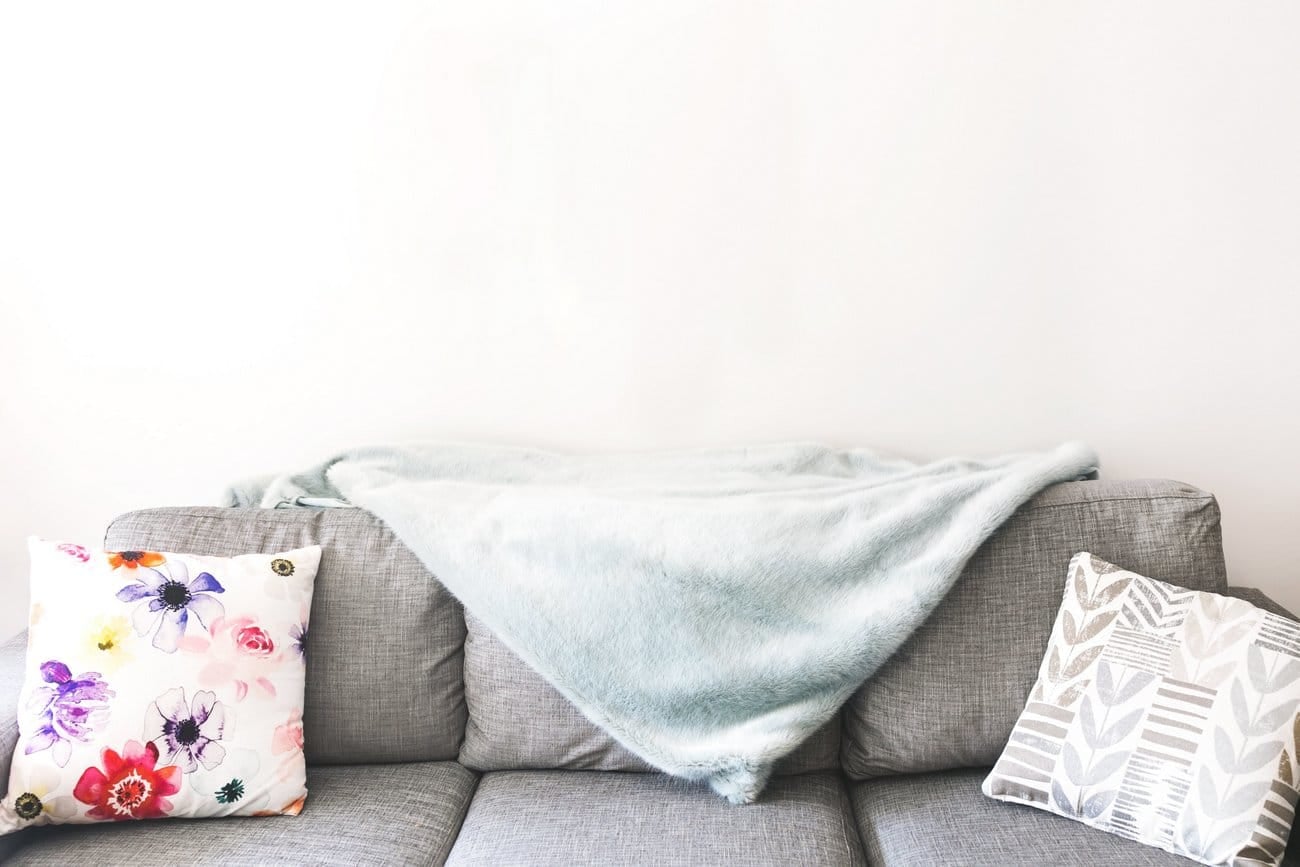 The process of choosing the best upholstery fabric depends on the specific piece you're upholstering. For example, if you're dealing with a larger piece you should avoid patterns and textures. Plain solid colors work better in this case. Tricky shapes and patterns may not look as expected when the sofa's upholstered.
If you want to make things in the room feel more lively you can focus on adding smaller pieces which make a more imposing statement with their upholstery. As always, if it blends with the other furnishings in the room well together, your upholstery choice should be a great success.
7.

Go Into a Store to See How it Feels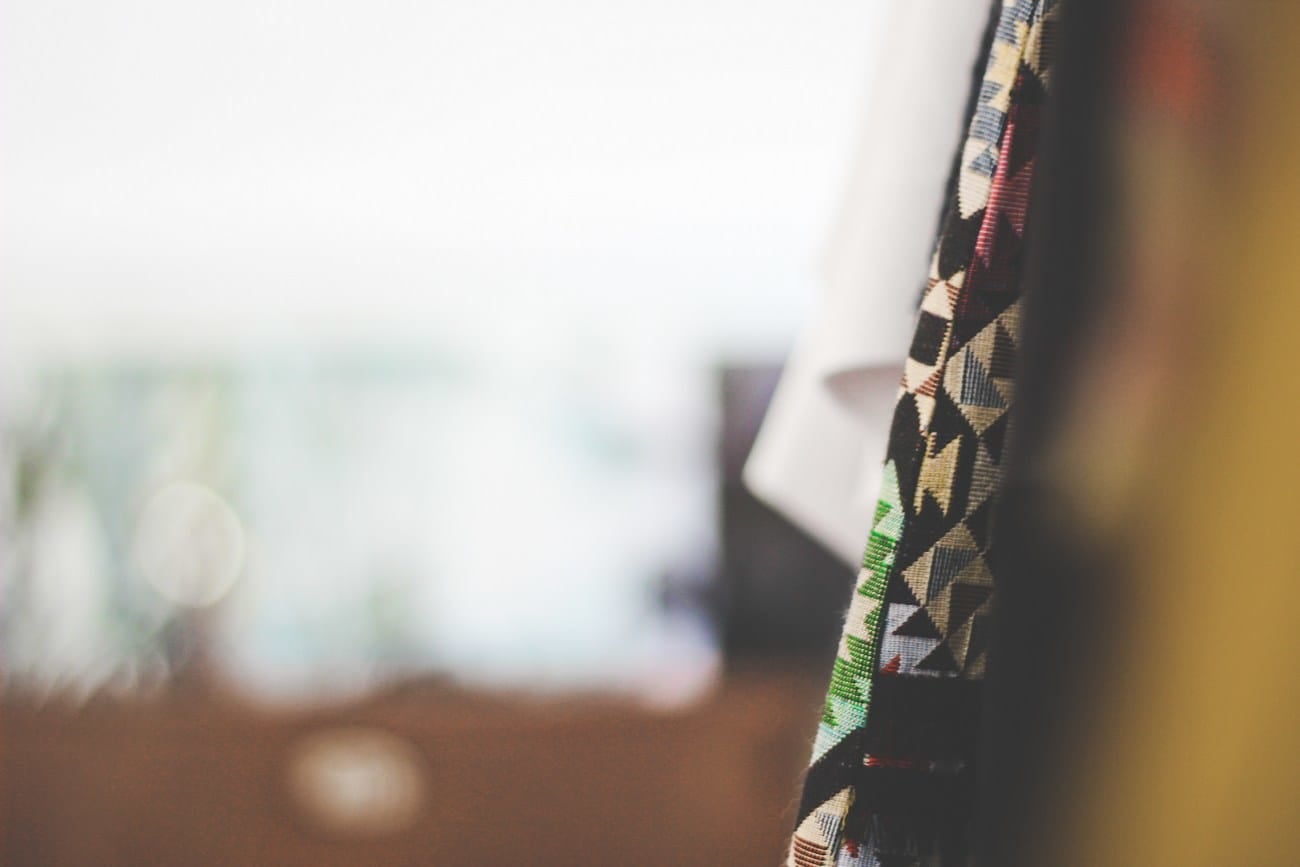 Describing the softness of a certain fabric into words may not be very helpful to figure out if that's the kind of upholstery you wish to purchase. For this reason, it's recommended to visit a specialized store and directly feel the texture of the fabric. If it seems enjoyable when sitting on it, your purchasing decision can be greatly simplified.




Those who decide to get a custom fabric option should be careful. You will need to be certain that certain elements won't be disappointing. For example, the motif needs to be shown in its entirety and with the full-color palette. This will help you avoid unpleasant surprises when your custom piece arrives.
8.

Selecting the Best Color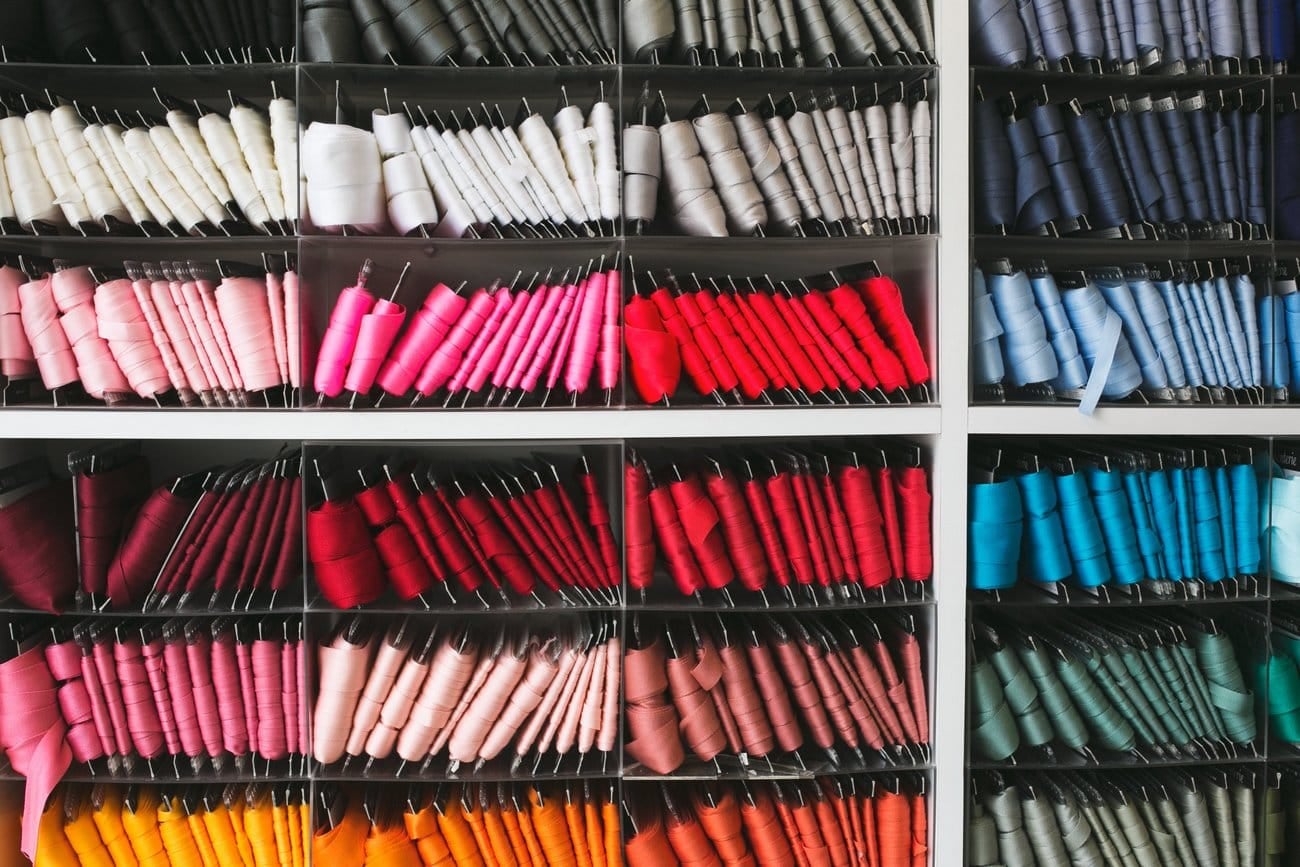 This is a relatively easy choice. It all breaks down to whether you wish your piece to blend in with the rest of the furnishings or stand out and make a difference in the room. Brightly colored upholstering can definitely create a more distinctive look, but there are some disadvantages. Perhaps at some point in time, you will wish to redesign the whole color scheme and your bold upholstery choice will make it more difficult.
A good choice for an upholstery fabric color is a natural beige which is neutral enough to adjust to different décor styles with ease. It will also not show dirt like paler shades, but if that's a concern for you, darker colors will be more up your alley. With the help of darker fabrics, you can hide wear better, but the downside is that it makes the room feel less inviting compared to lighter colors.




To find a nice balance, you should consider a grey or taupe colored upholstery fabric. Both of these integrate conveniently with a wide range of color schemes and have a decent ability for hiding stains. In any case, it's recommended to care for your upholstery and wash it correctly on a regular basis.
9.

Plain or Patterned?
Furniture pieces that are heavily used will probably benefit more from patterned upholstery fabrics. This is because they're superior when it comes to concealing accidental spills compared to plain designs. While choosing a pattern makes for a more exciting appearance, there are still some advantages to going with plain fabrics.
If you're upholstering large furniture pieces, it's a better idea to go for a simple solid color fabric. Choosing bold prints is risky considering how trends come and go nowadays. This is why you're probably better off with a timeless solid color. If you really wish to add more personality, this can be done more easily with the help of pillows and other accessories.
This wraps it up with our honest advice on how to choose the perfect upholstery fabric. If you liked it don't forget to share it with your friends, family or anyone you think might find it useful. Be sure to also check out our other articles where we show you the Best Home Bar Ideas and How to Decorate Using Ladders.