This post may contain references and links to products from our advertisers. We may receive commissions from certain links you click on our website. As an Amazon Associate Rhythm of the Home earns revenues from qualifying purchases.
Share this article:
If you're not happy with the current look of your bathroom tiles, you might consider an aesthetic upgrade. There are various solutions to refresh the style of old tiles and beautify the space. Short Answer: Yes, you can use shower liners to cover tiles and they are actually a great option that can effectively do the trick without incurring a large expense. While it's a fairly DIY-friendly method to improve the appearance of the bathroom, it still takes some considerable effort to install the shower liners properly on your tiles.




For a more in depth answer, I'll tell you the pros and cons of shower liners as tile coverings to figure out whether it's the right renovation solution for you.




1. Inexpensive Option
As opposed to other materials that may be used to cover unsightly tiles, shower liners or panels can be considered fairly inexpensive. However, it's worth noting that shower liners themselves can be crafted from a wide variety of materials and the chosen finish will likely have an influence on the final costs. The bottom line is that shower liners are generally more affordable because they're based on PVC, acrylic, or fiberglass instead of natural stone or glass.




2. Quick Installation





The relatively short time required for the installation process represents another great advantage of using shower liners. Whereas re-tiling the entire area of the bathroom can take a few days, it's safe to say that you can install shower liners in only a couple of hours. Instead of having to wait for days, you will be able to enjoy your new bathroom look within a single day. It's a great solution if you're not willing to spare a lot of time remodeling the bathroom and need a quick and easy alternative.




3. Easy Maintenance
When you consider tile covering options, an important aspect is whether the renovation method requires a lot of maintenance. Shower liners are great in this regard because they're very easy to keep clean. The panels are designed without grout where bacteria buildup becomes a problem in the long run. As long as you pay close attention to the installation process and ensure that your shower liners are sealed properly, it's safe to say that maintenance will be a breeze.




4. DIY-Friendliness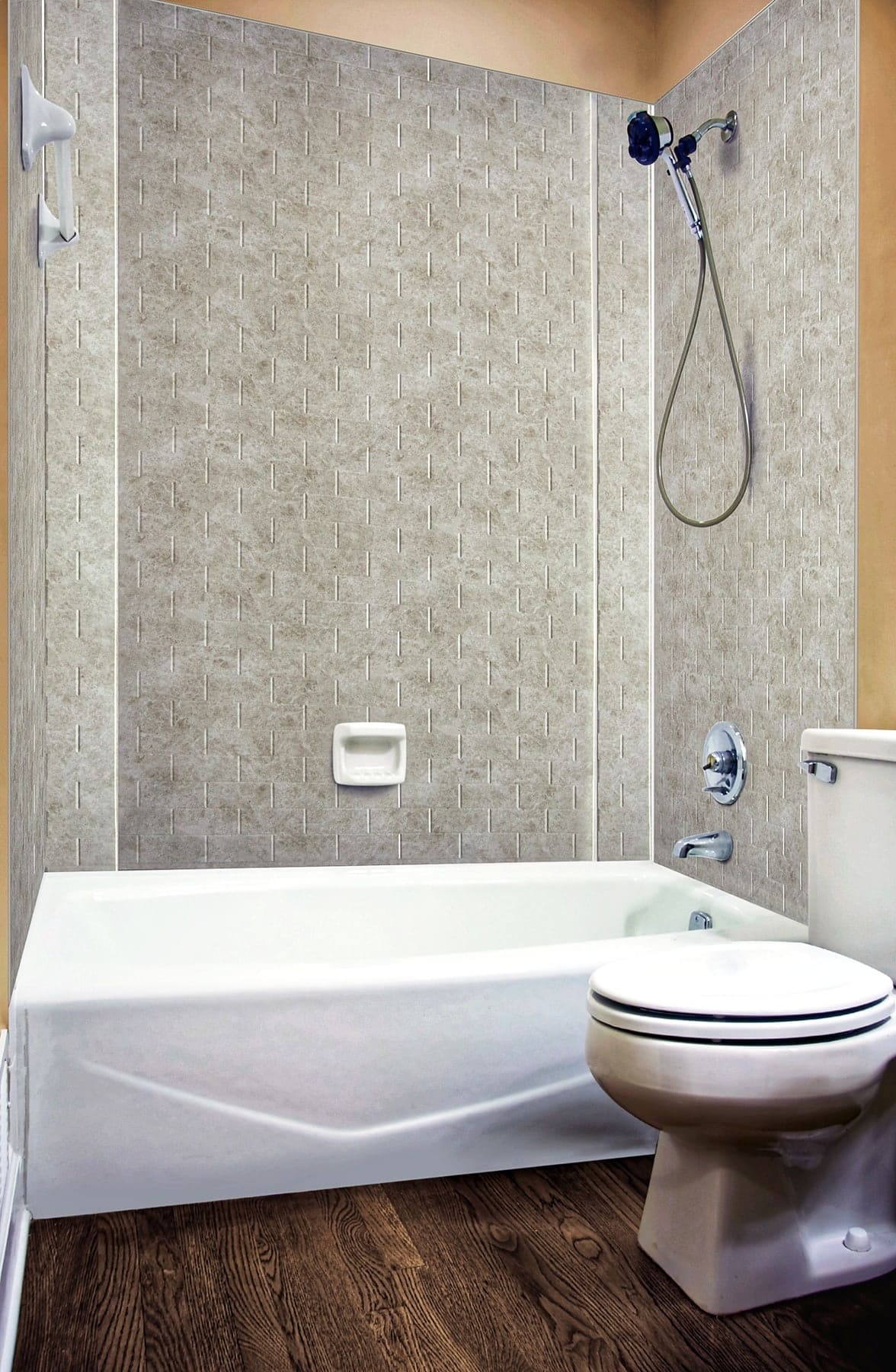 If you're looking to make significant visual changes to the tiling work in the bathroom, you will typically need to use the services of a professional contractor because most projects aren't that DIY-friendly. Applying shower liners isn't a particularly complex process meaning that you can easily do it by yourself as a weekend project. Although it's not as difficult and time-consuming as re-tilling the space, you will need to have the right tools and supplies for this kind of job.




5. Shower Liner Considerations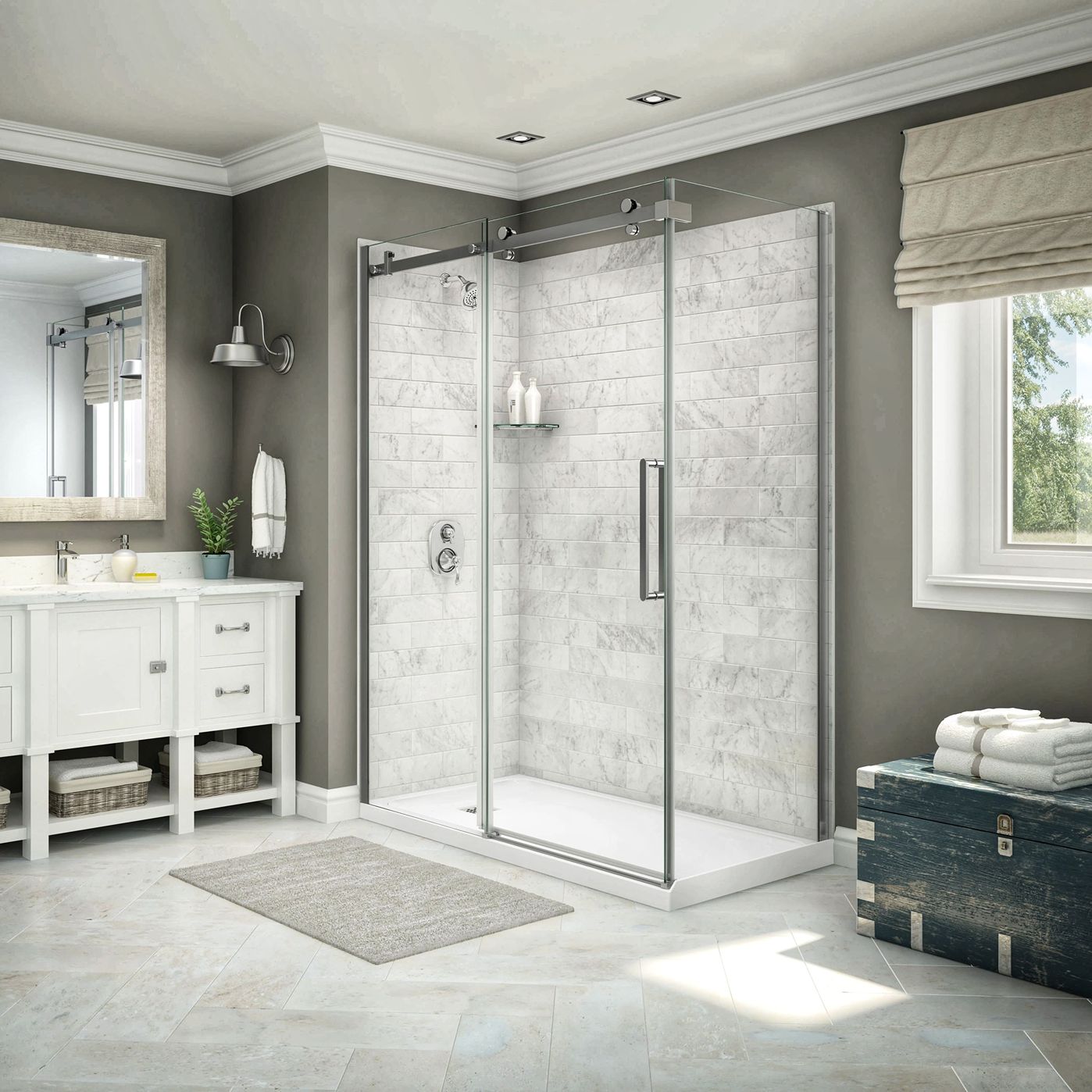 As we've seen so far, there are plenty of benefits to using shower liners in your bathroom. They can be used successfully to cover tiles and rejuvenate the look of the space. That being said, there are some potential disadvantages to keep in mind. In some cases, it's possible that shower liners can be more expensive or complicated to install compared to other solutions. Take a look at some important considerations before you decide to use shower liners.




6. Material Style
Shower liners are intended to fulfill a decorative role in the bathroom. You need to take into account the style of the chosen material and various design details to ensure that you're actually making a great visual upgrade. If you want a fancy look, you'll be expected to pay significantly more compared to plain white shower liners. Some styles mimic the premium look of other materials such as marble and you might end up paying even more.




7. Bathroom Size
When you go shopping for shower liners, you will notice that products are typically available in just a few standard sizes. Unless your bathroom matches those sizes, you need to prepare to spend more money and deal with the hassle of searching for more specific sizes. You will need to take some measurements of the bathroom while also taking into account the fact that shower liners need to be a little bit smaller than your tiles.




8. Correct Installation
A proper installation procedure of shower liners can make a critical difference when it comes to bacteria and mold growth in your bathroom. Although it's relatively easy to mount the shower liners directly over existing tiles, it's important to create a reliable seal against moisture. The bathroom is a very wet environment and you need to pay special attention to this aspect. The tiles should be thoroughly cleaned and prepared before attaching the shower liners.