This post may contain references and links to products from our advertisers. We may receive commissions from certain links you click on our website. As an Amazon Associate Rhythm of the Home earns revenues from qualifying purchases.
Share this article:
Whether you're planning to retire or just wish to have a summer vacation home, Mexico can be considered an excellent choice. There are lots of gorgeous places in this country that can make it hard to decide if you're looking to purchase a new property. Real estate investors are also extremely interested in Mexico's destinations because they bring lots of solid advantages in terms of turning a profit.




The seaside places are arguably the most sought areas for buying a home in Mexico. It's not surprising, considering the attractive beaches and picture-perfect towns. Let's explore the best resort destinations and trending locations to purchase a brand-new home in Mexico. The list contains enough variety to satisfy both real estate investors and those searching for their dream vacation home.




1. Cancun





If you want to get your hands on a second home, Cancun should be at the top of your list. The city brings multiple benefits to prospective buyers. Aside from the sunny year-round weather, this location is considered a fantastic resort town. It's a popular spot for those interested in real estate investments as well. Cancun provides a relatively low cost of living when compared with larger cities. The closeness to Cancun Airport turns the city into an important transportation hub in the country.




Cancun features stunning beaches with turquoise sea and white sand. There are various other entertainment possibilities to be enjoyed here, including luxurious restaurants and shopping areas. The bustling city of Cancun can be considered a flexible pick to buy a new property. It can accommodate homeowners who prefer to live luxuriously or those who are looking for more affordable options. The rental rate of Cancun makes it a top destination for real estate investment.




2. Puerto Vallarta




Featuring a gorgeous beach, homely community, and great cultural significance, Puerto Vallarta represents another great place for anyone interested to purchase a home in Mexico. This is a world tour destination mainly due to its beaches. However, enjoying the pristine water and fine sand of the city isn't the only activity to look forward to in Puerto Vallarta. The surrounding mountains can offer many interesting opportunities for active people.




Puerto Vallarta could be a reliable long-term investment when it comes to real estate renting. The city features an intensely active cultural life with many great entertainment spots. There's also a historic center that boasts charming architectural features to make the city an unforgettable destination. Those who are tired of cookie-cutter modern resort looks will find Puerto Vallarta way more refreshing with its cobblestone streets and colonial-style houses.




3. Playa del Carmen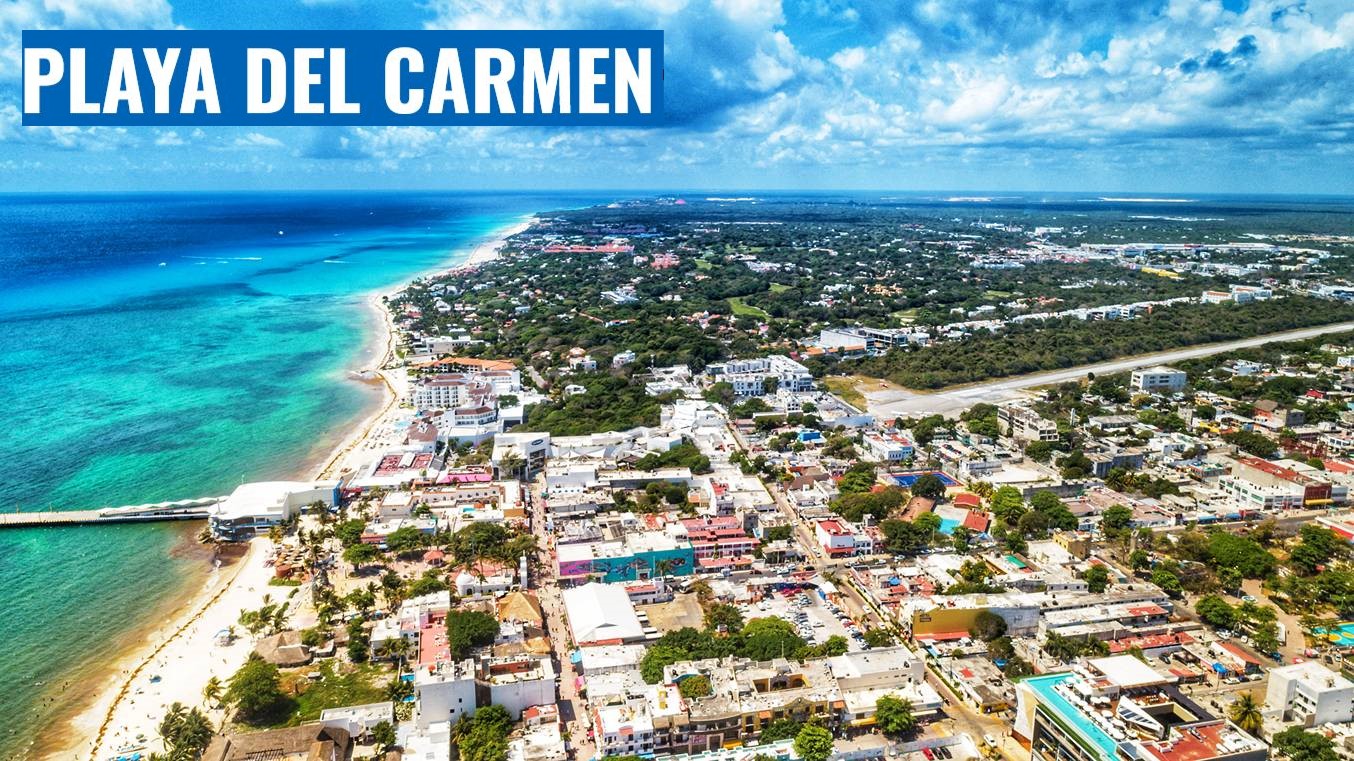 Situated in the extremely popular Riviera Maya region of iconic destinations, Playa del Carmen is an outstanding coastal resort town. This small city is known throughout all of Mexico for its fabulous palm-lined beaches and coral reefs. Tourists come here mainly for the beach experience. However, this is also a great destination for other activities. Examples include ziplining and snorkeling.




Playa del Carmen has a lot to offer in terms of shopping and galleries to visit. You also won't be disappointed by the nightlife of the place which typically includes exotic bars and beach clubs. If you're an investor who wants to purchase a property in Mexico, it's safe to say that Playa del Carmen has pretty much all the necessary qualities sought in a beach destination. It's an especially promising city considering how much the area has expanded from its fishing village origins.




4. Tulum





The ancient Mayan town of Tulum has experienced a surge in popularity in recent years considering how it has managed to attract various travelers and social media influencers. This is a great spot if you're looking to escape your busy lifestyle and get the relaxation you deserve while surrounded by gorgeous nature. Some people think of Tulum as a seriously good investment opportunity because it's visited by so many tourists.




Aside from exploring the ancient ruins of the area, you can also enjoy miles of white sandy beaches in Tulum. The town is situated in the famous Riviera Maya region where new residential communities and hotels are constantly being developed. The seaside landscape in this place is absolutely stunning for anyone who wants to enjoy a vacation home in an exotic location. Tulum is a fast-growing town with limited available land for buying real estate.




5. Los Cabos





Made up of Cabo San Lucas and San Jose del Cabo towns, the Los Cabos region in the Baja Peninsula is a particularly attractive destination for Americans. The main reason for that is the proximity considering how you can reach the Mexican peninsula in just a few hours if you live in California. Los Cabos resort towns are found at the southern tip of the peninsula where the eye-catching coastline and multiple water-based activities attract tourists from all over the world.




The fact that Los Cabos can be considered a top travel destination makes the region ideal for real estate investment or buying a vacation home for yourself. While Cabo San Lucas is crowded and bustling with activity, San Jose del Cabo is a more favorable retreat with plenty of amazing resort developments. These two destinations provide you with anything you could possibly need in a vacation home, including golf courses, fine dining, and biodiverse bodies of water.




6. Guadalajara





Not all cities in Mexico worth considering for buying a home need to be close to the beach. A great example is Guadalajara, an inland city fully packed with historical landmarks and rich culture. Lots of tourist attractions could make this an ideal spot for real estate investment if that's your goal. You can explore fascinating ruins and unique circular pyramids. The majestic Guadalajara Cathedral is one of the most impressive landmarks worth seeing.




This city is the capital of Mexico's Jalisco state and is renowned worldwide for tequila and mariachi music. Despite the huge population of Guadalajara, this city isn't as daunting to explore compared to Mexico City. The traditional side of Guadalajara makes it an attractive destination to visit considering how it has a lot to offer in terms of architecture and art. The real estate market is varied enough to include both luxury residences and cheaper family homes.




7. Riviera Nayarit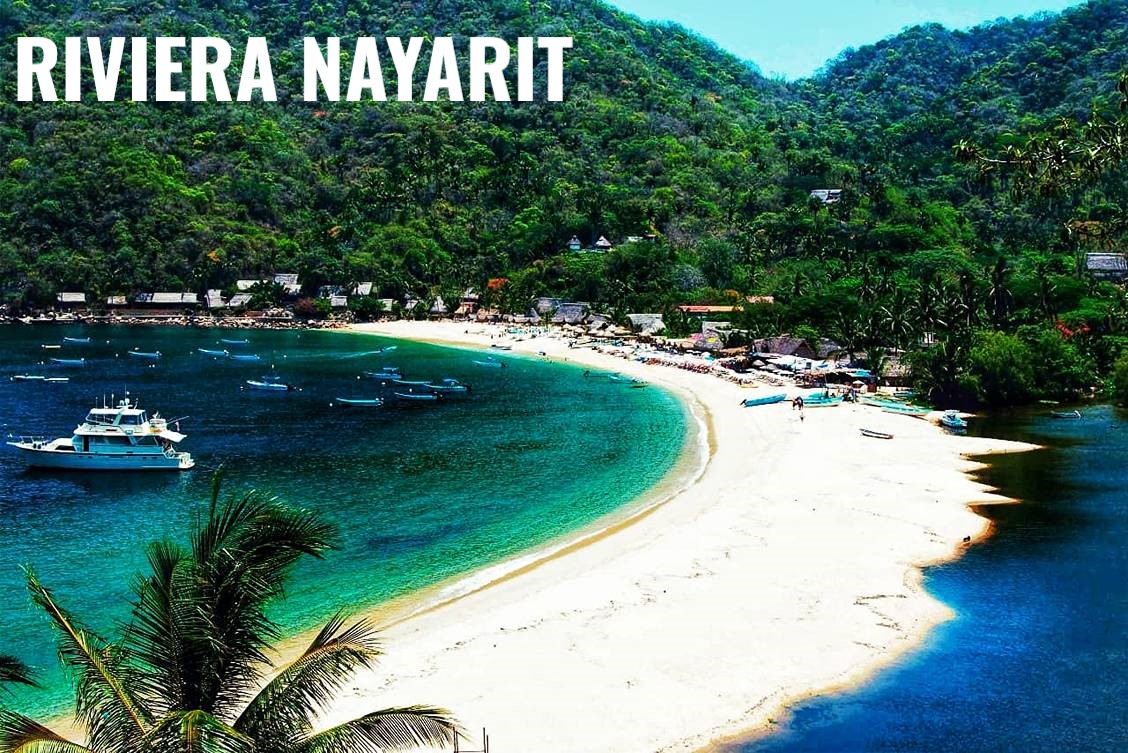 The state of Nayarit in Mexico provides an incredible selection of vacation home options through the Riviera Nayarit coastline. It extends beyond the city of Puerto Vallarta, nestled between the ocean and the Sierra Madre mountains. The tropical coastline stretches for many miles of endless golden beaches and abundant vegetation. You will find multiple coastal towns in the region that all provide distinctive experiences for tourists.




Riviera Nayarit is a perfect spot for real estate investment considering the multiple residential developments that appeared in the area. It's particularly well-suited if you're searching for a luxurious property. Riviera Nayarit is home to the tropical Banderas Bay where humpback whales arrive every winter. This bay is one of the most stunning Nayarit destinations, but you will find lots of small picturesque seaside towns along the coastline.




8. La Paz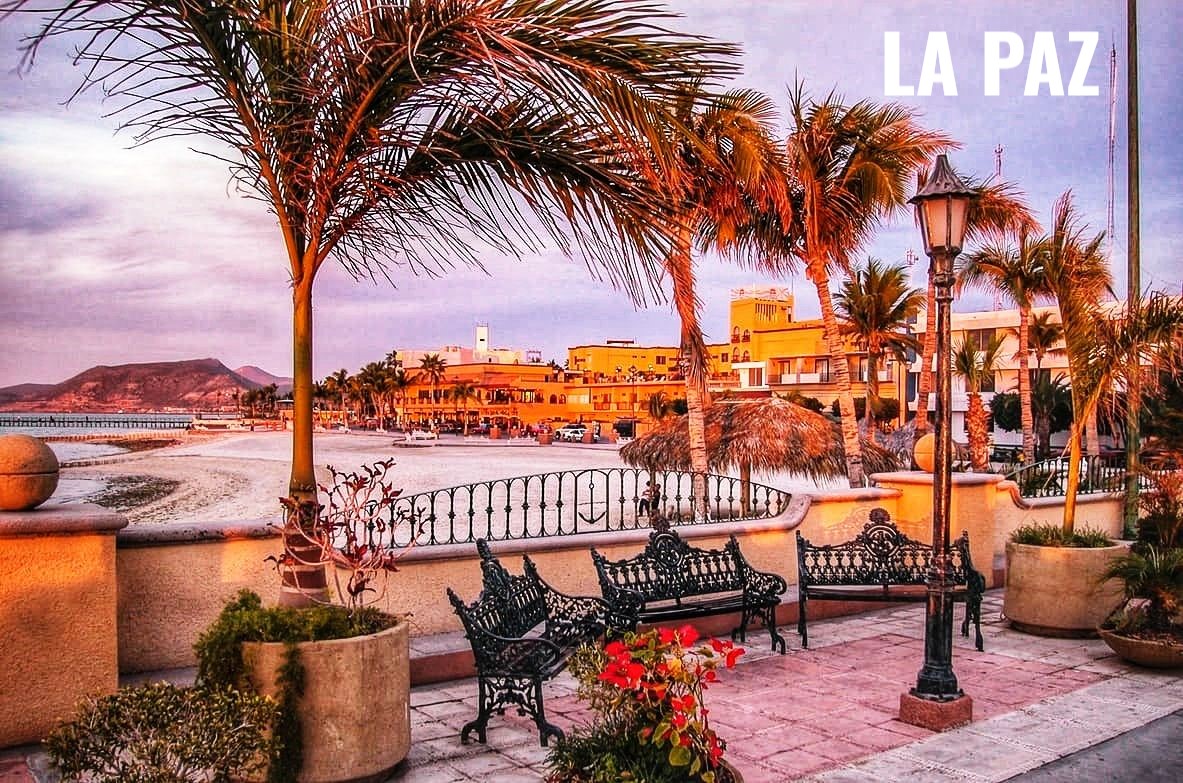 A beautiful town found in a natural paradise around the Sea of Cortez, La Paz is packed with various understated luxury developments. It's an ideal place to buy a vacation home in Mexico considering the superb beaches with bars and restaurants overlooking the water. La Paz is the capital of Baja California Sur and has many solid attractions for both nature lovers and urban explorers.




Aside from the spectacular beaches in the region, La Paz provides various cultural landmarks in its historic area. The protected UNESCO biosphere allows you to discover lots of marine species, including turtles and whales. Real estate investors won't be disappointed by the resort-style developments in the area. La Paz is home to many luxury residences with lots of entertaining amenities such as golf courses.




9. Durango





Capital of the state with the same name, Durango is another inland city in Mexico that appears to be an excellent place to buy a home. Compared to other areas in the country, Durango stands out because it offers more reasonable prices for real estate investments. The lack of beaches shouldn't discourage you if you want to buy a second home whether to rent it to tourists or to use it for your personal vacation time.




Durango provides lots of amazing natural attractions considering the varied selection of mountains, forests, and valleys that surround the city. You can visit natural preserves and admire some beautiful hot springs and waterfalls in the area. The city itself is home to many historical landmarks and cultural attractions that capture the authentic spirit of Mexico. Durango is highly recommended if you're in the market for a luxury residence at a heavy discount.




10. Puerto Penasco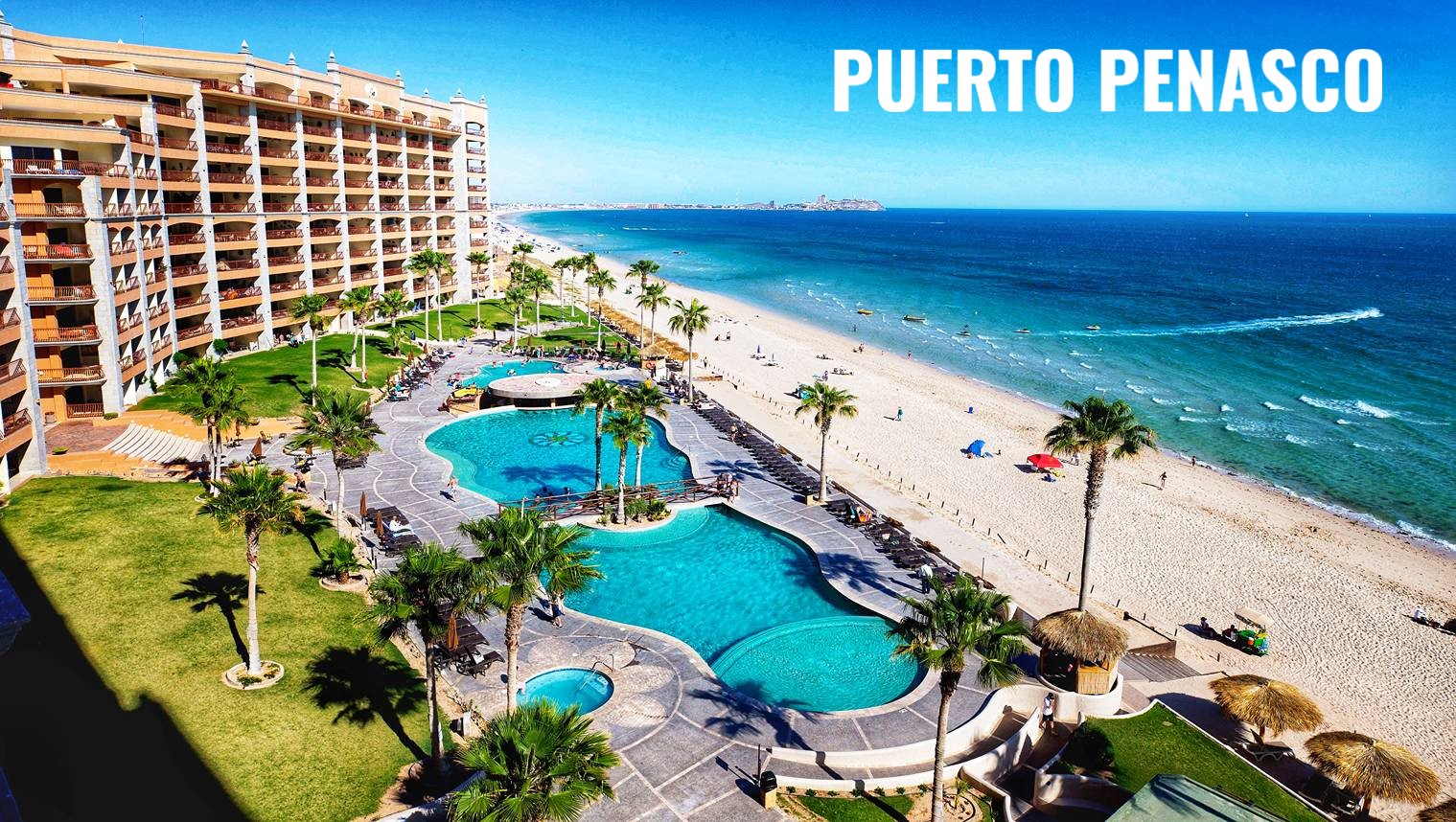 Sometimes called Rocky Point, Puerto Penasco has many interesting features to attract prospective home buyers. Americans will appreciate the closeness to the US border and the multitude of fun attractions. Puerto Penasco is a resort-style destination that used to be a tiny fishing village. Although it doesn't appear as exotic as other locations in Mexico, the town provides great beaches backed by dunes and tidal pools.




Puerto Penasco is renowned for a biosphere reserve nearby with volcanic terrain. Plenty of opportunities for outdoor activities make this an attractive tourist spot. For this reason, Rocky Point is experiencing considerable growth in the real estate development sector. You should be able to find a varied selection of potential homes worth buying, including small condos and luxury apartments in high-rise towers.




11. Guanajuato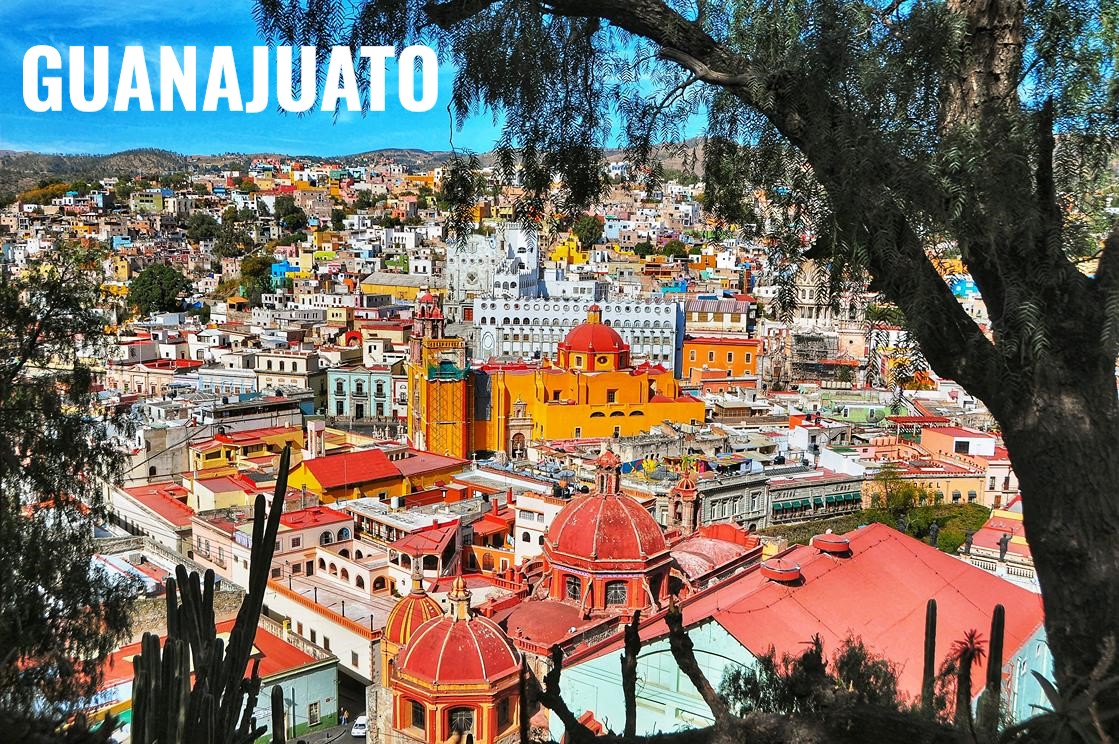 Guanajuato is located in central Mexico and has some notable attractions, mostly of historical and cultural significance. The town is known for its silver mining history and distinctive architecture. While there are no sunny beaches to enjoy here, Guanajuato could be a top pick for any real estate investor searching for affordable properties in Mexico. The low-interest rates make this city one of the best places in the country to purchase a home.




Although not as suitable for buying a vacation home, Guanajuato is worth considering if you want to turn a profit through renting properties. There's a pretty big community of ex-pats in the city which contributes to the reputation of the city for real estate investments. The only thing you need to worry about is the number of potential frauds and ensuring you get fair price rates.




12. Cozumel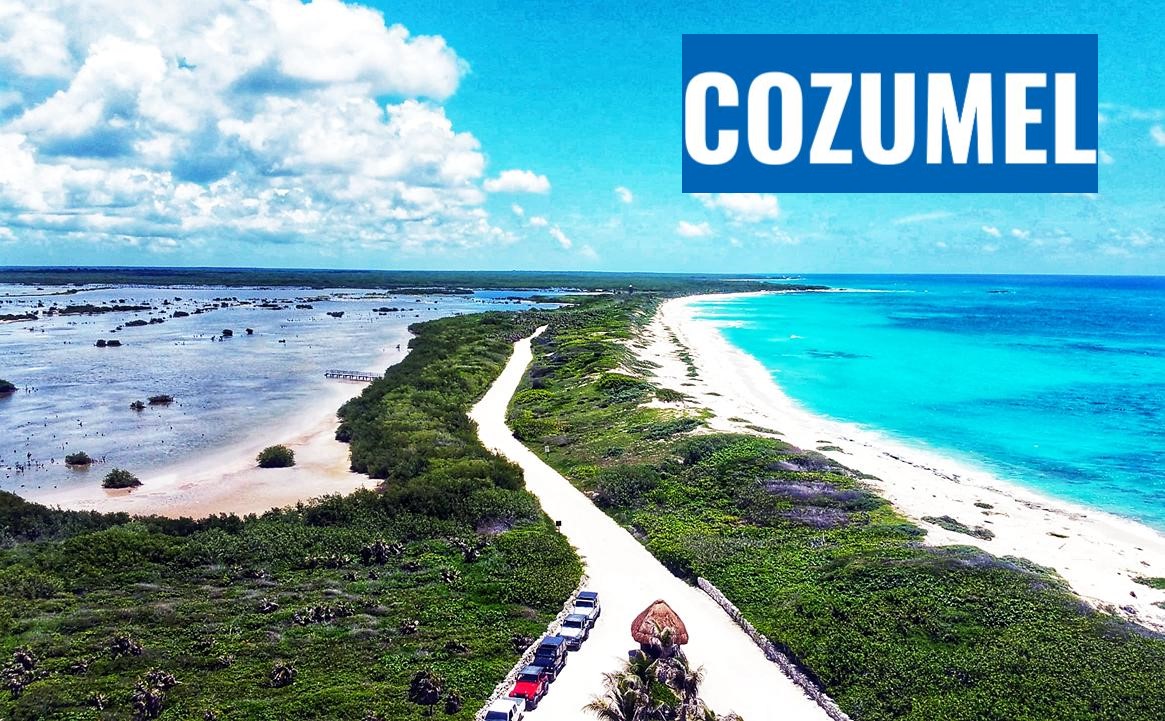 A significant community situated in the Mexican state of Quintana Roo, Cozumel could be a unique place to acquire a home. The municipality is found on an island close to the popular Riviera Maya coastline. You need to take a ferry ride from Playa del Carmen to reach the city. Cozumel's island boasts various fascinating attractions. Perhaps the most impressive one is the ancient Mayan archaeological site.




In terms of entertainment possibilities, diving to explore the large barrier reef in the area could make it worth buying a home here. Cozumel provides some unique ocean views, but it's also home to a lively downtown area as well as many places packed with lush nature. If you like the idea of getting a more secluded home for your retirement, this is a great destination. Real estate investors will also appreciate the resort-style communities featuring many profitable residences.




13. Merida





If you're interested in the Yucatan peninsula in Mexico to buy a home, you shouldn't overlook Merida. This is a great city in terms of safety while offering a fun vibe full of history and culture. Due to its rich Mayan heritage, Merida attracts lots of tourists interested in ancient relics. The imposing colonial-era buildings make the capital of the Yucatan state suitable for real estate investments.




Aside from stylish colonial architecture and ancient landmarks, Merida also offers plenty of entertainment opportunities considering that it's the largest city in the region. The local cuisine and vibrant markets in the area are sure to keep you busy. Merida doesn't have a direct opening to the sea, but the closest beach is in Progreso which can be reached by car in less than an hour. Overall, this Spanish-colonial city could be a solid place to purchase a second home.




14. San Miguel de Allende





Few Mexican cities can claim such a rich historical heritage as San Miguel de Allende. This is a small town with charming colonial architecture featuring pastel color tones. There are some impressive plazas and art galleries that you can visit here or simply admire the multitude of small artisanal shops. San Miguel de Allende is somewhat similar to Puerto Vallarta when it comes to the ex-pat community.




The city is fairly English-friendly compared to other places in Mexico. Thanks to the rising demand from foreigners, home prices are quite acceptable for anyone interested in real estate investments. Most new developments are focused on the town's edges but the historic center is more popular among home buyers.




15. Ensenada





A major port in the area, Ensenada has slowly become an important destination in Baja California. This is mostly due to the various luxury housing developments. The port city is now an attractive option for lots of US ex-pats who want to purchase a home in Mexico. As this is an oceanside city, there are lots of fun activities to enjoy.
Ensenada residents can relax through sunbathing, surfing, and scuba diving. Aside from beaches, the city has an active nightlife and other entertainment opportunities including golf and theater. Ensenada has a great reputation thanks to the high concentration of scientists in the city. One of the most famous attractions in this place is the arrival of migrating gray whales in All Saints Bay.