This post may contain references and links to products from our advertisers. We may receive commissions from certain links you click on our website. As an Amazon Associate Rhythm of the Home earns revenues from qualifying purchases.
Share this article:
Canada can be considered a great choice for anyone who wants to buy a vacation home. It's also a solid market if you're interested in real estate. The country is brimming with impressive natural wonders while providing an expanded list of meaningful activities to enjoy. The cities of Canada can be considered very attractive for many real estate investors given the unprecedented level of market growth in recent years.




Canada is a vast country with many good potential places to buy a home. Let's explore the cities and provinces that seem to be the best candidates for escaping daily life in a vacation home or enjoying a profitable real estate investment. We've taken into account the massive lifestyle changes driven by a receding pandemic as they've had an important influence on house prices. Check out the best places to become a homeowner in Canada.
1.

Windsor, Ontario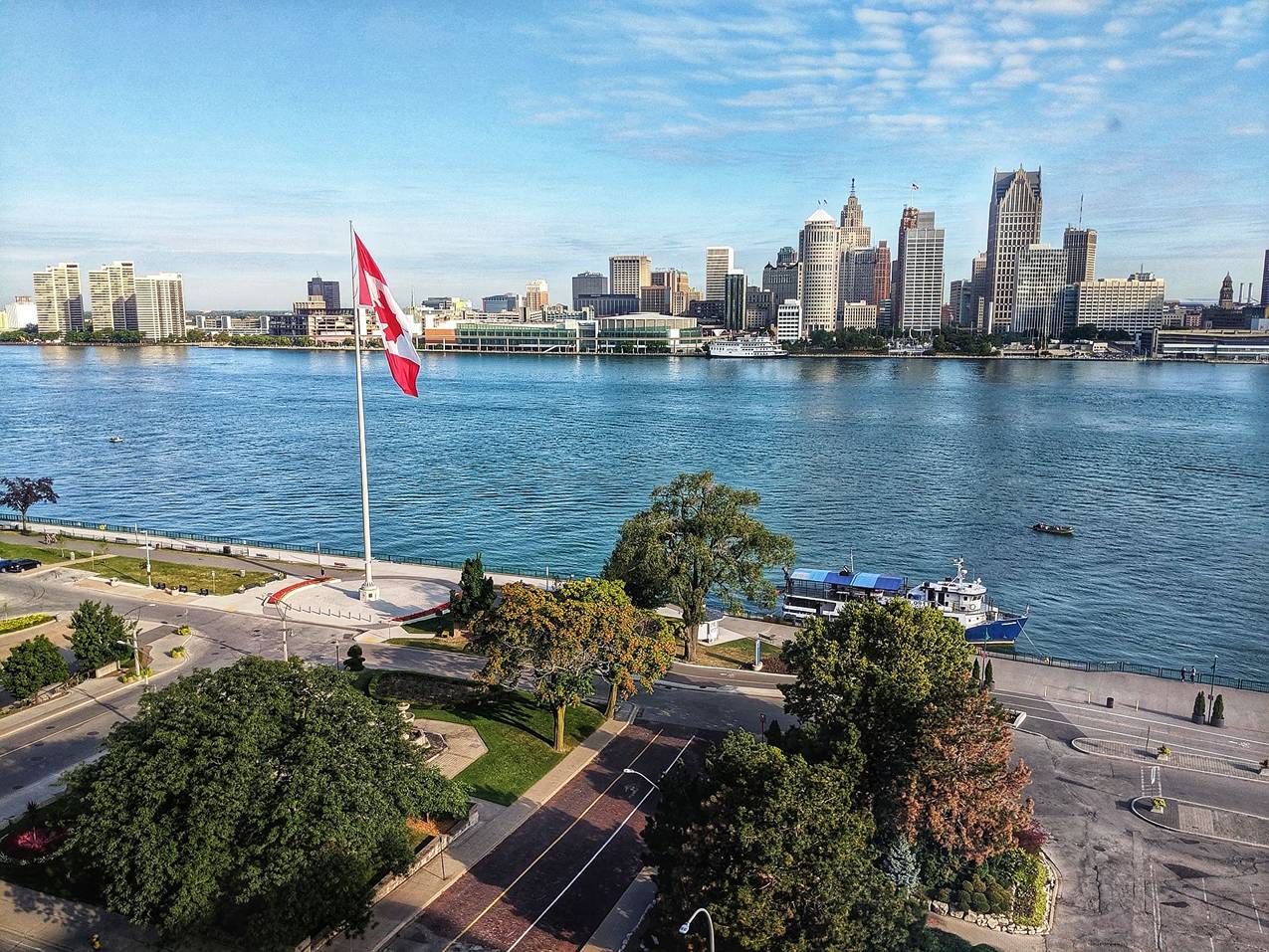 A balanced-sized city that experienced considerable career growth, Windsor represents a top pick for anyone who wants to settle in Canada. Compared to other places around the country, the housing market in the city is quite affordable. If you're from the US and wish to move to Canada, Windsor is more accessible than other cities considering its location in the southwestern area of the country.




This is a very welcoming place for immigrants when you take into account the diverse population of Windsor. The city is also recommended if you're interested in great academic institutions or the performant automotive industry in the region. The high rate of immigration drives a lot of growth for Windsor. Real estate investors can make a good profit here by choosing a solid investment property.
2.

Whistler, British Columbia





If you love skiing and snowboarding, it's safe to say that Whistler represents a top winter destination to consider. This is an excellent location in British Columbia for those planning to purchase a vacation home. Whistler is a spectacular mountain resort that offers lots of opportunities for outdoor enthusiasts.




While some people know Whistler as a famous place for winter activities, it's worth mentioning that the resort location is just as active in the summer. You can go hiking, biking, play golf, and have a lot of fun even if you're not into skiing. Whistler could be attractive for real estate investors as well given its touristic reputation.
3.

Ottawa, Ontario





When it comes to cities in Canada that provide excellent quality of life, Ottawa is usually at the top of the list. This is a youthful city with beautiful architecture. It's designed in a bike-friendly style, especially along the Rideau Canal that goes through the city. Thanks to the cultural diversity of Ottawa and its renowned universities, this place can be considered welcoming to immigrants.




The capital of Canada is officially bilingual meaning that French speakers will also find it easier to integrate. Taking into account the multiple benefits provided by this vibrant city, it's not unexpected to find out that it has a slightly higher cost of living compared to others. However, it's still worth giving Ottawa a shot as a prospective home buyer.
4.

Moncton, New Brunswick





With a diversified economy and picturesque architecture, Moncton represents a solid pick for those who wish to move to Canada or make a solid real estate investment. This urban center in New Brunswick has become an attractive choice for home buyers after the pandemic. This is due to the surge in popularity of working from home that made affordable places more desirable.




Instead of settling into a large city with prohibitive housing costs, a place like Moncton appears to be more viable now because the home prices here are fairly low. The city is mostly recommended for real estate investors, but you can also live comfortably here if you wish to buy a home for yourself. Moncton is considered a very green city with both English or French schools.
5.

Kelowna, British Columbia





Do you love wine? Kelowna is probably the best place for a wine lover. The city is located in British Columbia's Okanagan Valley and is mostly famous for its scenic vineyards and culinary delights. If you have a more active lifestyle, Kelowna could also be a good fit for you considering the biking and hiking trails as well as water activities.




Those who want to purchase a second home in Canada shouldn't overlook Kelowna as it provides a great dose of natural beauty. You will discover the Okanagan Lake in the area that offers some luxury residences to create the perfect retreat among a vibrant community. If you don't have a very limited budget, Kelowna could be an incredibly attractive place to pick.
6.

Cornwall, Ontario





Highly affordable and recommended for families, Cornwall has all it takes to be considered by a first home buyer or real estate investor. The city is situated very close to the US border in southern Ontario province. While the economy of Cornwall is fairly diversified, it's mostly focused on call centers and distribution centers.




In terms of education potential, Cornwall has a lot to offer. It's home to a diverse selection of schools and colleges with numerous facilities and vibrant campuses. When it comes to recreational options, the city boasts lots of parks, restaurants, and other local attractions. Those looking to raise a family should strongly consider this city.
7.

Burlington, Ontario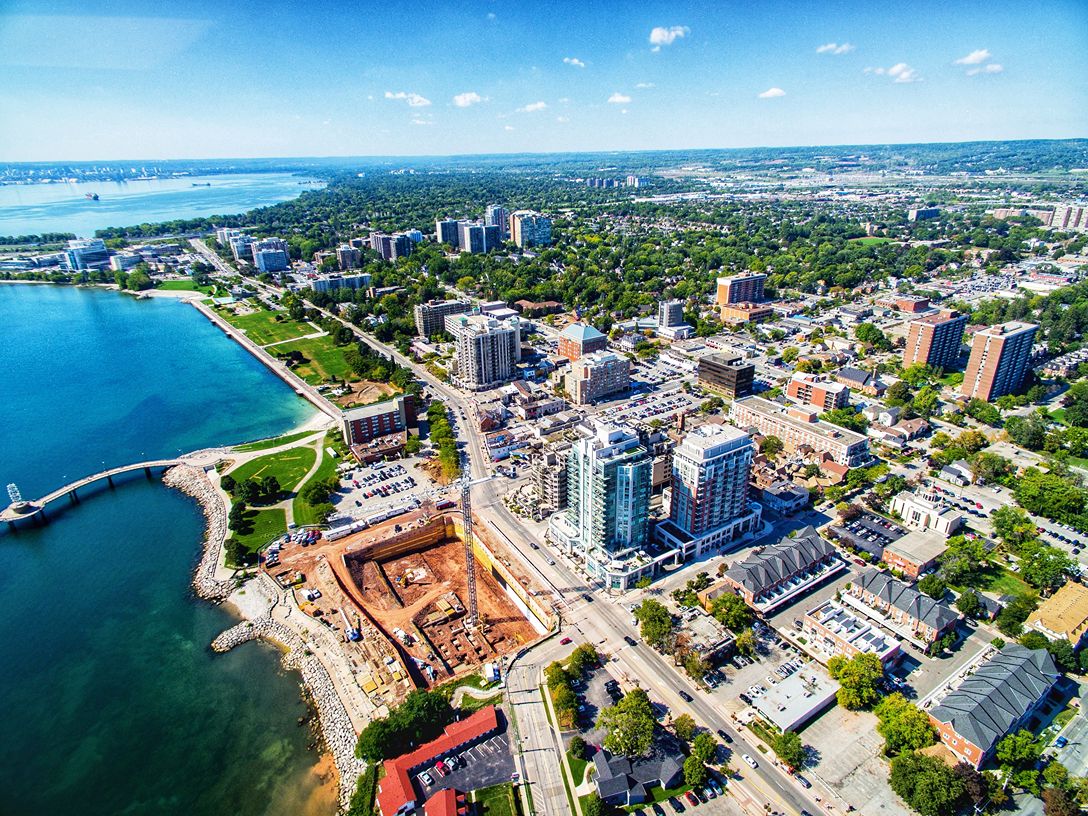 The province of Ontario is probably the most popular choice for immigrants. Burlington is another interesting city to consider if you want to buy a home in Canada. It's a fairly large city that's well connected to the great outdoors given the hundreds of hectares of parkland available. Lots of hiking trails can also be enjoyed by the residents.




Burlington is a safe bet in terms of real estate investment but also when it comes to buying your first home. The housing market here isn't exactly affordable but the city offers solid economic stability and overall exceptional quality of life facilities. The low crime rate and temperate climate make it worth considering as well.
8.

Halifax, Nova Scotia





Like the idea of living in a big city while also enjoying the welcoming vibe of a smaller city? Halifax in Nova Scotia could be a solid pick for you. This is another great Canadian city to consider for buying a home. It's situated on the Atlantic coast where residents can enjoy the beautiful coastline and all the fun activities it involves.




If you wish to retire and get a vacation home, Halifax could work nicely as a destination. It's suitable for outdoor enthusiasts and the winter climate is more forgiving compared to mainland regions. The city is also friendly towards prospective homeowners planning to move with their families considering the multiple schools and economic opportunities, especially in the maritime sector.
9.

Charlottetown, Prince Edward Island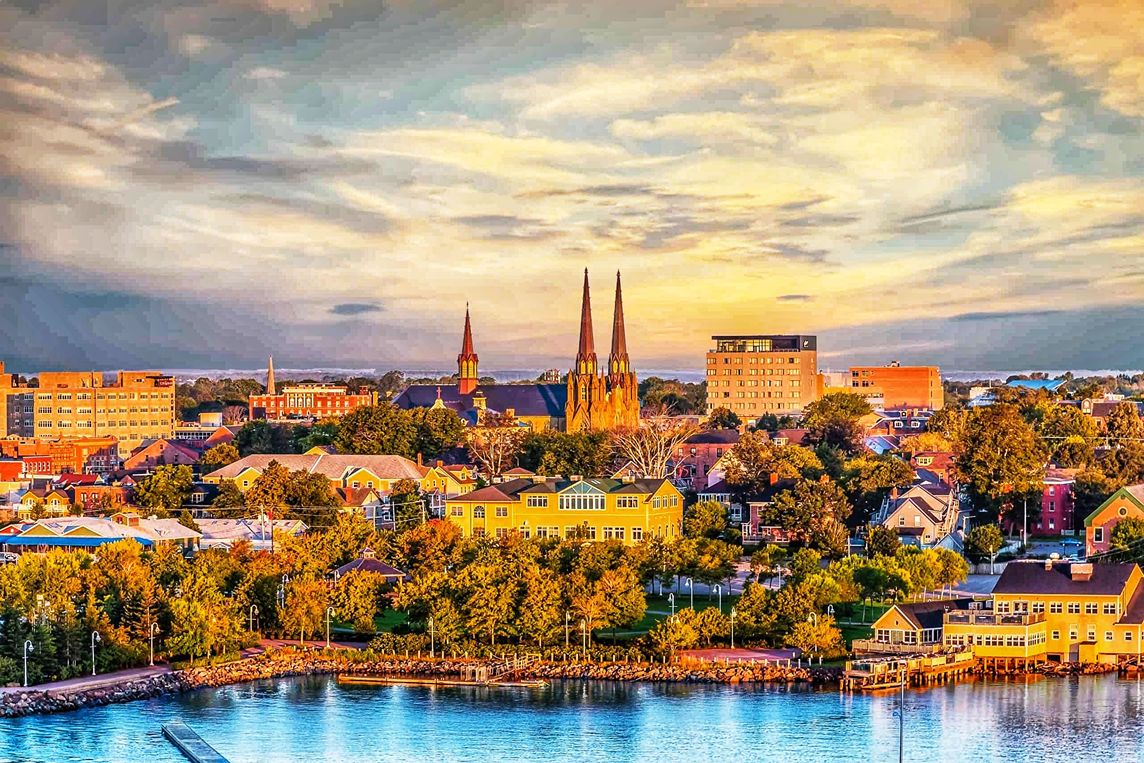 Although not the best choice for a real estate investment, Charlottetown could be worth considering if you want to buy a second home. It's a suitable place for retirees and remote workers alike. This isn't a big city which can be seen as an advantage by some people. The neighborhoods are similar to quaint little villages.




Charlottetown provides a wide range of options if you have an active lifestyle. You can enjoy various hiking and biking trails in the region as well as the beaches on Prince Edward Island. The affordable housing market is a big plus for anyone moving with a family.
10.

Kingston, Ontario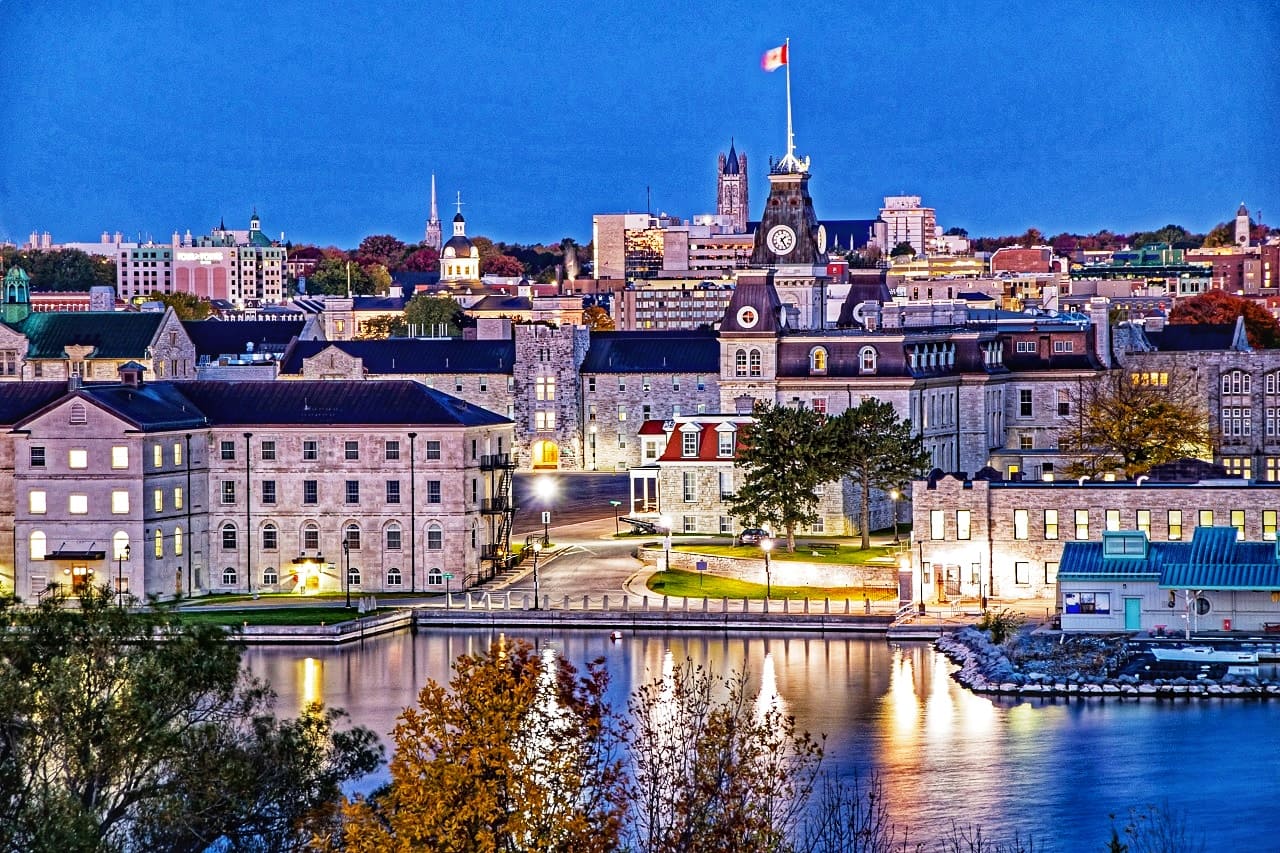 Kingston was the first capital of Canada and still maintains an important historical position in the country. There are lots of tourist attractions in the city such as limestone-made buildings. Kingston shows off a pretty robust real estate market focused mainly on high-rise and low-rise condos.




First home buyers would find this city a great option considering the economic opportunities and outdoor activities available. The military is an important employer in Kingston but other sectors like healthcare and correctional services are also thriving in that regard. When it comes to outdoor fun, sailing and scuba-diving are some of the preferred activities given the location of the city near Lake Ontario as well as the St. Lawrence and Cataraqui rivers.
11.

Canmore, Alberta





Few places in Canada can be considered more suitable for buying a vacation home than Canmore in Alberta. The closeness to the Banff national park makes this town a superb choice. There's a reason why Banff gets a huge number of visitors each year. The park contains many wondrous natural treasures including glacier lakes and hot springs.




Canmore is a charming mountain town featuring a strong community spirit. There are lots of great housing options that provide awe-inspiring scenery. The town is recommended if you're planning your retirement or have an interest in real estate. Canmore is a notable tourist attraction where you can enjoy fun activities such as skiing, hiking, golf, and dogsled tours.
12.

Thunder Bay, Ontario
Located in northwestern Ontario, Thunder Bay has a thriving housing market that's worth exploring. Although this isn't a big city, it has become an attractive place for many people working from home or those employed by the service industry. If you're mostly interested in the real estate business or want to purchase a vacation home, Thunder Bay is also a solid pick.
The city features an impressive selection of outdoor adventures ready to be enjoyed. Some notable examples include sailing, kayaking, rock climbing, and mountain biking. Thunder Bay provides world-class attractions when it comes to parks, museums, historic sites, and many others.