This post may contain references and links to products from our advertisers. We may receive commissions from certain links you click on our website. As an Amazon Associate Rhythm of the Home earns revenues from qualifying purchases.
Share this article:
While any regular printer can tackle the job of making stickers when adding the correct type of paper, it's safe to say that you need a dedicated machine to create high-quality stickers that work as expected. Whether as a fun hobby or with more professional considerations in mind, you need the proper equipment to craft long-lasting stickers with vibrant details. The market has some interesting options when it comes to sticker maker machines as there are both dedicated devices and more complex machines with an added function of printing stickers.
The simplest sticker maker machines can be good enough for many people dealing with basic projects. Depending on your goals, it could be required to make a bigger investment if you plan to handle more complicated stickers. From materials used to cutting performance and details such as the portability of the machine, this article takes all the essential features into account to help you choose only from the best sticker maker machines.
Best Portable Sticker Maker Machine
Buy On AmazonBuy On Walmart
Xyron's Create-a-Sticker machine has all it takes to become the perfect companion for any crafter focused on making high-quality stickers. This is a simple and inexpensive tool that's not operated by electricity. It's not able to deal with other crafting projects as its only purpose is to create stickers quickly and efficiently. It works best with items that have a maximum width of 5".




Using this sticker maker machine is a breeze. It's designed to work with a professional-grade adhesive that results in durable and non-toxic stickers. While the manual operation style can seem like a drawback, it can actually be considered an advantage because the lack of heat can provide a mess-free experience. New permanent adhesive refills have to be purchased separately to keep making stickers. Just some turns of the knob are required to get your hands on premium stickers for your scrapbooking projects.
Best Bluetooth Sticker Maker Machine
Buy On AmazonBuy On Walmart
If you're searching for a portable Bluetooth sticker maker machine, check out this practical printer device from Phomemo. The M02 packs advanced thermal printing technology that can be accessed by a simple smartphone app. It's only able to deliver monochrome output so you can expect the device to behave like a black-and-white photo printer. The main difference is that it creates sticky photos and art that can embellish any scrapbooking project.
This sticker maker machine works ideally for crafting study notes considering the monochrome output. It's recommended for text-based stickers but you can also make fun decorations with cartoons, graffiti, and more. Thanks to its small and compact design, the machine scores high in terms of portability, especially when taking into account the rechargeable battery. It can be slipped into a pocket easily while the pink housing makes it an attractive choice.
Buy On AmazonBuy On Walmart
Although not specifically designed for sticker making, this Brother ScanNCut machine can easily handle the job. It comes with additional abilities to meet the needs of more advanced crafting enthusiasts. This is a cutting machine that works with a wide range of materials including vinyl, foam, balsa wood, and more. It can handle pretty much anything with a maximum thickness of 3mm.




As its name suggests, this unit packs an integrated scanner so you can cut stickers from hand-drawn designs. It also lets you print stickers using the provided built-in designs of the machine. There are multiple patterns included so you can also tackle other interesting crafting projects such as quilting. A nice feature worth mentioning is the auto blade sensor that lets you cut without bothering with adjustments for each different material. This is certainly a more multifunctional machine that's ideal for those who don't want to restrict themselves exclusively to creating stickers.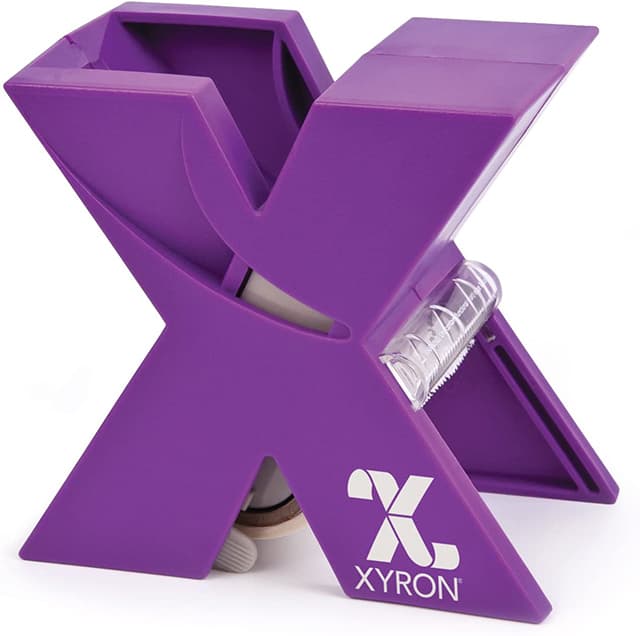 Buy On AmazonBuy On Walmart
Anyone looking for a very affordable and simple-to-use sticker maker machine shouldn't miss the Xyron X150. It's engineered for a quick and efficient adhesive application so you can obtain high-quality stickers ready to be added to cards or other craft projects. The machine is manually operated and needs refill cartridges when the adhesive supply gets depleted. It works more conveniently compared to messy glues.
The 1.5-inches maximum width of items to be compatible with this sticker maker machine can be considered a limitation but it's generous enough for most sticker-creating projects. Switching to a different refill cartridge may seem daunting but the manufacturer provides instructional videos to assist with the process. It's possible to opt for either permanent or repositionable adhesive solutions so you can make the best refill choice depending on the needs of the project.
Buy On AmazonBuy On Walmart
The Brother VC-500W color printer has many great uses for crafters, including the option to make stickers. It's equipped with the reliable ZINK technology to print without the need for ink. A special type of paper is required so you can print adhesive-backed stickers ready for scrapbooking. The device delivers solid performance for printing labels or photos as well. Pick the right paper roll for the job so you can start working on creative projects.
Thanks to wireless functionality via Wi-Fi technology, the printer won't require more complicated connections to receive your designs. Brother offers a practical label editor app for free that can be used together with the machine to make creative labels. When you consider the decorating potential of this machine, it's safe to say that its cost will become easily justified. You can personalize party favors or customize fun stickers with limitless creative possibilities.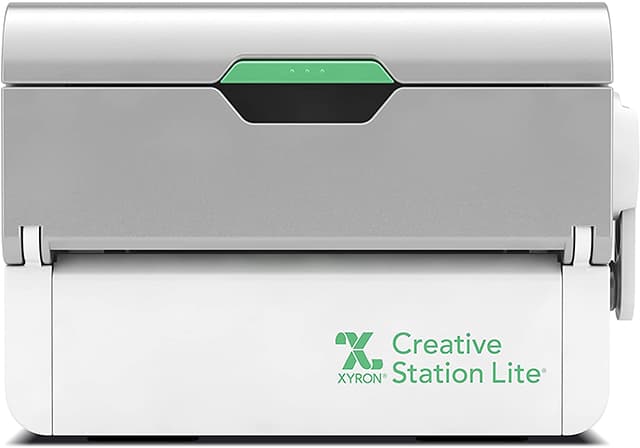 Buy On AmazonBuy On Walmart
Another great Xyron product, the Creative Station Lite is a more advanced crafting machine compared to more basic tools for making stickers only. This multifunctional device can have many other uses for users who prefer more crafting versatility. Aside from adding adhesive to create stickers, the machine is also able to handle lamination or adding magnets.




Although the crafting machine arrives together with a pre-loaded adhesive cartridge, you can also benefit from other functions by purchasing extra cartridges separately. Depending on the size of the project, it may be necessary to get different adhesive cartridges to minimize wastefulness. Keep in mind that this is a manual machine so it can be a bit more difficult to figure out how to use it correctly. That being said, it's quite a reliable choice for making artistic custom stickers.
Buy On Amazon
One great sticker/label printer machine to consider comes from Nemonic Label. This is a portable and convenient device that works well to keep your stuff organized through custom labels or beautifully decorated with the help of personalized stickers. You can connect this printing machine to a PC via USB or directly to a smartphone through Bluetooth.
There's a dedicated mobile app for both iOS and Android systems that puts many editing tools and templates at your disposal. Similar to other thermal label/sticker printers out there, this model delivers only monochrome output. When it comes to cartridges supported, the manufacturer offers different size options. Taking into account the versatility, performance, and the machine's user-friendly design, the Nemonic Label device is highly recommended for sticker/label making.